The new lower downforce IndyCar will expose the wankers (Update)
UPDATE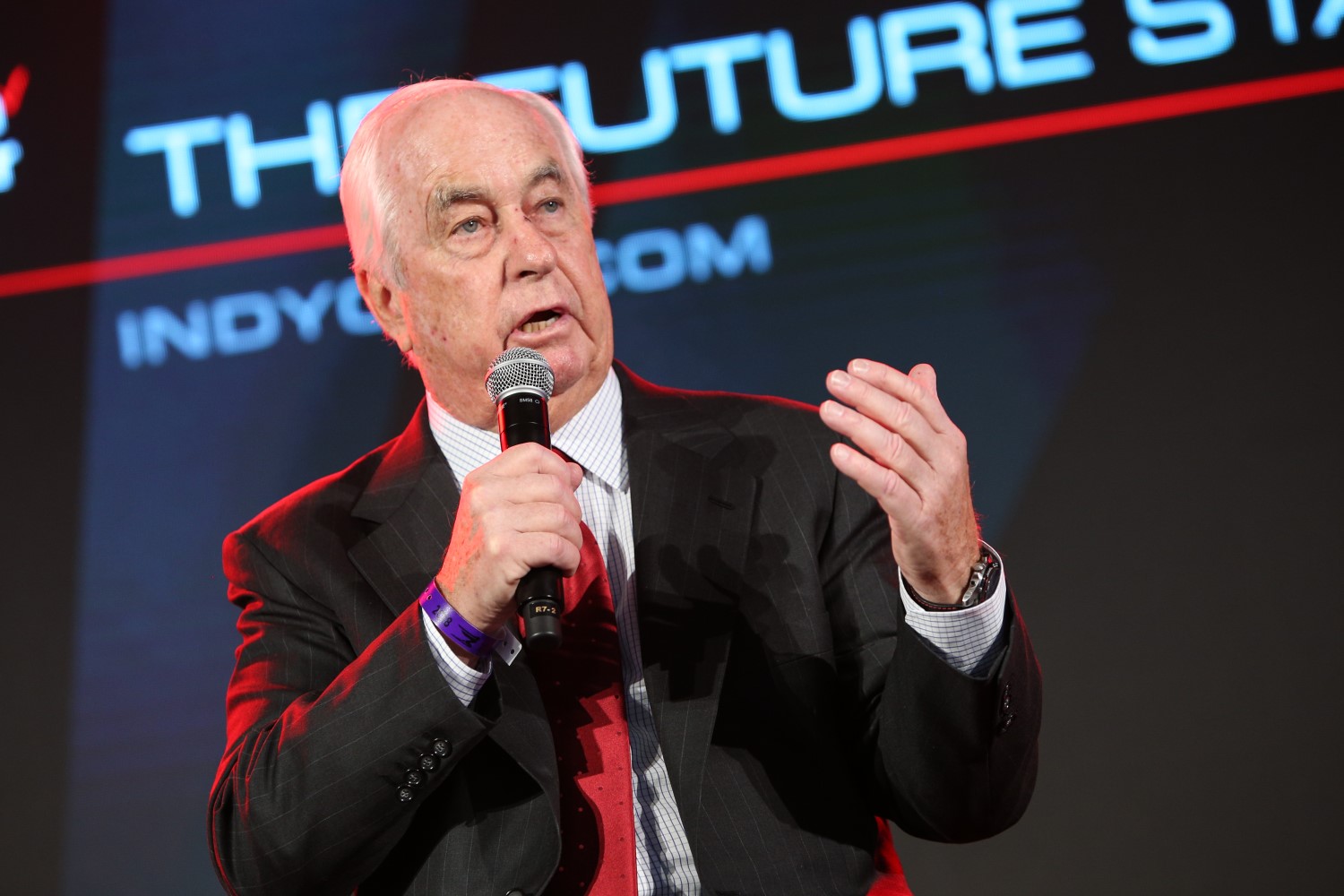 If Roger Penske was so concerned about showing which drivers are the most talented, then the Penske cars should remove the 'special' shocks their cars have that no one else has. How many races have the Penske shocks won?
Like AR1.com, Roger Penske also believes the changes will highlight IndyCar's best drivers.
"What they've done from a competitive standpoint, and also when you look at it from the driver's standpoint, it puts the driver back in the car," he told Autosport.
"It's a whole different driving technique. It's going to be interesting to see which drivers adapt to it quickly.
"[Before] the downforce made the car easier to drive because the car was so stuck to the ground.
"Now, with the high speed and [less] downforce, getting into the corners the car will be freer and they're going to have to really be on top of it. "It's going to bring the cream to the top, for sure."
Hat's off to IndyCar – by removing 25% of the overall downforce the car is going to require more talent to be fast. It should weed out the wankers quickly. At the end of the day, the sport needs to be a field of 24 of the most talented drivers. It is after all, a sport.
01/10/18 SEBRING, Florida – The reactions were mixed Tuesday for two Verizon IndyCar Series drivers who had their first shot at the new universal aero kit.
Rookie Zach Veach liked it. Veteran Sebastien Bourdais took a more cautious approach.
Bourdais, the four-time champion and 15-year veteran of Indy cars, Formula One and sports cars, called the new kit "a struggle." Veach, the 23-year-old who landed a full-time ride with Andretti Autosport during the offseason, said he was "blown away" by it.
Both drove the Dallara IR-12 chassis fitted with the kit – also made by Dallara – for the first time during an abbreviated session at Sebring International Raceway. All Verizon IndyCar Series entries will use the universal kit this season following three years of competitive kits developed by engine suppliers Honda and Chevrolet.
Today's session was the first team test of the year following six months of testing the new kit under INDYCAR and engine manufacturer control. Like other drivers who have tested the kit, Bourdais noticed how light it is in the rear – by design.
"When you take 25 percent of the downforce out of the car, it's not going to make it feel any nicer," Bourdais said after driving an unmarked No. 18 Dale Coyne Racing Honda (shown at bottom). "The rear is moving around a lot under braking and turning. It's a struggle, but you can't expect to fix it in two hours."
Veach, who has six Indy Lights victories on a resume that led to two Verizon IndyCar Series races last season, said the transition from Lights to the new Indy car kit is more familiar than it was with the previous kit.
"I'm just blown away with the new car," Veach said after testing the No. 26 Andretti Autosport Honda. "The aero kit makes it feel like a proper race car again. … Honestly, it's incredible to look at."
Bourdais had a similar reaction to the new aero package that veterans like Scott Dixon and Tony Kanaan had after their first tests with it. It's different, especially after years of driving heavy-downforce cars.
"It's going to be up to us to find mechanical solutions to come up with stability and get the thing together," Bourdais said. "It's a very different car from what we've had up to now. It's going to require different things.
"We checked all the boxes that we needed to today, and even more," he added. "This was important for us, just to make sure with the new electronics system and everything else, just how it all worked together. There were a few hiccups that put us down for a couple of minutes, but everything was seamless."
Bourdais' Honda encountered electronic issues similar to those experienced by other teams that have tested the kit and its new wiring schematic. While his initial response was skeptical, he indicated it was too early to make a final judgment or prediction.
"I don't think it's something that I particularly like because it's got a lot of rear movement, which I'm not a big fan of," Bourdais said. "But it's way too early to say where we'll end up with the car in the end. We have things to try before we run out of ideas. It will be quite some time, I'm sure."
Joining Veach and Bourdais for the test that was delayed by morning rain was Veach's Andretti teammate Alexander Rossi. The remaining Andretti drivers, Marco Andretti and Ryan Hunter-Reay, as well as Chip Ganassi Racing's Scott Dixon and Ed Jones, will join them for a full test day on the Sebring short course Wednesday.
The 2018 Verizon IndyCar Series season opens with the Firestone Grand Prix of St. Petersburg on March 11 (12:30 p.m. ET, ABC). Jeff Olson/IndyCar