Jeffrey Earnhardt, StarCom Racing ink Cup deal for 2018 season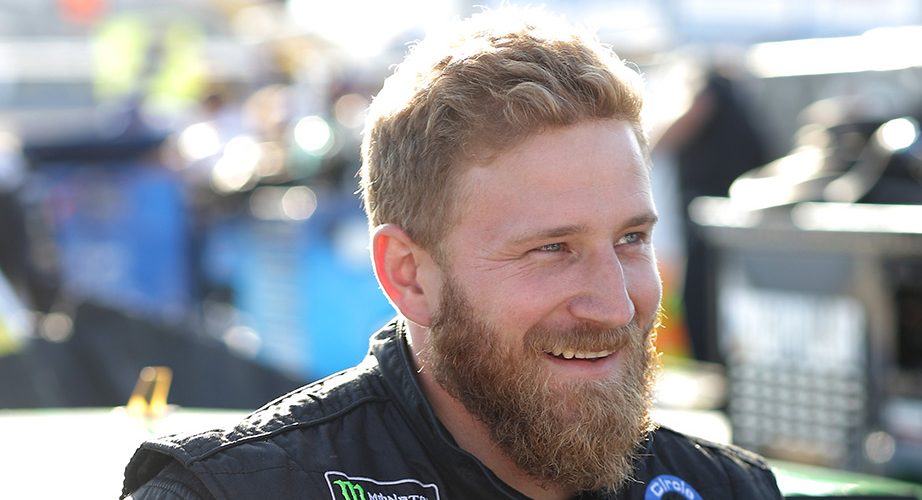 There was no way NASCAR wasn't going to have an Earnhardt on the Monster Cup grid in 2018
StarCom Racing, who recently acquired a Charter for the 2018 Monster Energy NASCAR Cup Series, signs Jeffrey Earnhardt to compete in this year's historic 60th running of the DAYTONA 500, and the rest of the season. This will ensure keeping the Earnhardt name alive at the event for the 40th straight year. SCR's recent Charter acquisition guarantees the team a position in the Great American Race, where it will showcase its partnership with VRX Simulators in the 00 Chevy Camaro, which will be piloted by 4th generation cup series driver Jeffrey Earnhardt.
"I am so appreciative of everyone at StarCom Racing and VRX for having confidence in me and making this a reality," said Earnhardt. "There's been an Earnhardt driving in the 500 for 39 years so to be able to keep that streak going for a 40th year means a lot to me and I'm sure a lot of Earnhardt fans are going to be happy to hear this news."
SCR Team Manager and former DAYTONA 500 winner, Derrike Cope, has worked relentlessly with Crew Chief, Tony Furr, and team to put SCR in the best equipment possible heading into the 2018 season. Cope's experience and Earnhardt's tenacity will be a dynamic duo both on and off the track as they combine forces this year.
"It was imperative for our young team to have a sponsored driver for our start-up year, and we did have several options. We felt that Jeffrey was the best fit for our team and VRX has already shown the type of enthusiasm and commitment that SCR has both for Jeffrey and for the sport. It will be a very exciting year for us," comments Cope.
"I knew Derrike casually before but I didn't realize how much he knows about race cars. He's got a tremendous amount of technical expertise and speaking with him gave me confidence that StarCom has big plans and I want to be part of that progression," said Earnhardt.
VRX Simulators, based in British Columbia, Canada is new to the NASCAR circuit. VRX integrates software and hardware to create the world's most advanced racing and flight simulators for home and business. Daytona will mark its first race as a primary sponsor for VRX in the MENCS as part of its brand new VRX Motorsports program.
"I'm very proud to partner with Jeffrey Earnhardt and StarCom Racing. We're here to change NASCAR forever. We're bringing the most powerful technology companies on the planet to do this," said Robert Stanners, Founder of VRX Simulators. "We have been working on this for seven years, and it's finally go time! We are proud to continue Earnhardt Nation and its legacy for the 40th year in the 60th running of the DAYTONA 500, with VRX Simulators on board the No. 00 Chevrolet!"
"We are thrilled to welcome Jeffrey and VRX to the StarCom Racing team" says Matt Kohler, President of StarCom Racing. "The duo of Cope and Earnhardt bring experience and excitement for the 00 in 2018!"