Latest F1 news in brief – Tuesday
Barcelona

Pirelli concerned about new Barcelona surface

Ralf plays down son David Schumacher's winning F4 start
Calling Sirotkin pay-driver 'pure lie' – backer
Gasly hopes STR can maximize testing time
Hamilton sure Mercedes can repeat reliability
Pirelli concerned about new Barcelona surface
(GMM) Pirelli is reportedly concerned that a new track surface in Barcelona could make pre-season F1 testing a challenge next month.
Just a month before F1's only winter testing at the Spanish venue takes place, the Circuit de Barcelona-Catalunya last week announced that a full resurfacing is "underway".
Italy's Autosprint reports that sole F1 tire supplier Pirelli has subsequently dispatched engineers to Barcelona to "re-examine the characteristics" of the new surface.
The report claims Barcelona has informed Pirelli that the surface is similar to the old one, but that the bedding-in process of new bitumen can be problematic.
Only Red Bull and Haas are now yet to announce officially that their cars will be launched prior to the start of Barcelona testing next month.
Ralf plays down son David Schumacher's winning F4 start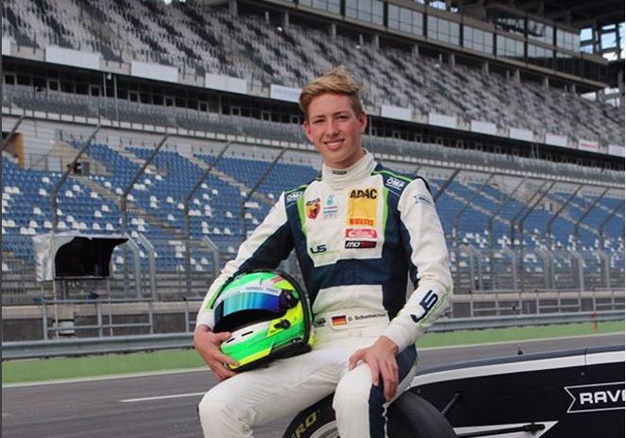 David Schumacher
(GMM) Ralf Schumacher has played down the stunning start to the single seater career of his son David.
Ralf, a six-time grand prix winner, was on hand to support the start of his 16-year-old son's move from karts into car racing at a Middle Eastern Formula 4 series.
David was on the podium six times out of seven races, including his maiden win.
"The first two racing weekends in a Formula 4 car were a lot of fun," he told Auto Bild.
"I honestly had not expected to win so quickly."
And former Williams driver Ralf, whose brother Michael Schumacher is the most successful F1 driver of all time, added: "What David showed in the last races makes me very proud.
"But we also realize that the competition back in Europe will be very strong."
Calling Sirotkin pay-driver 'pure lie' – backer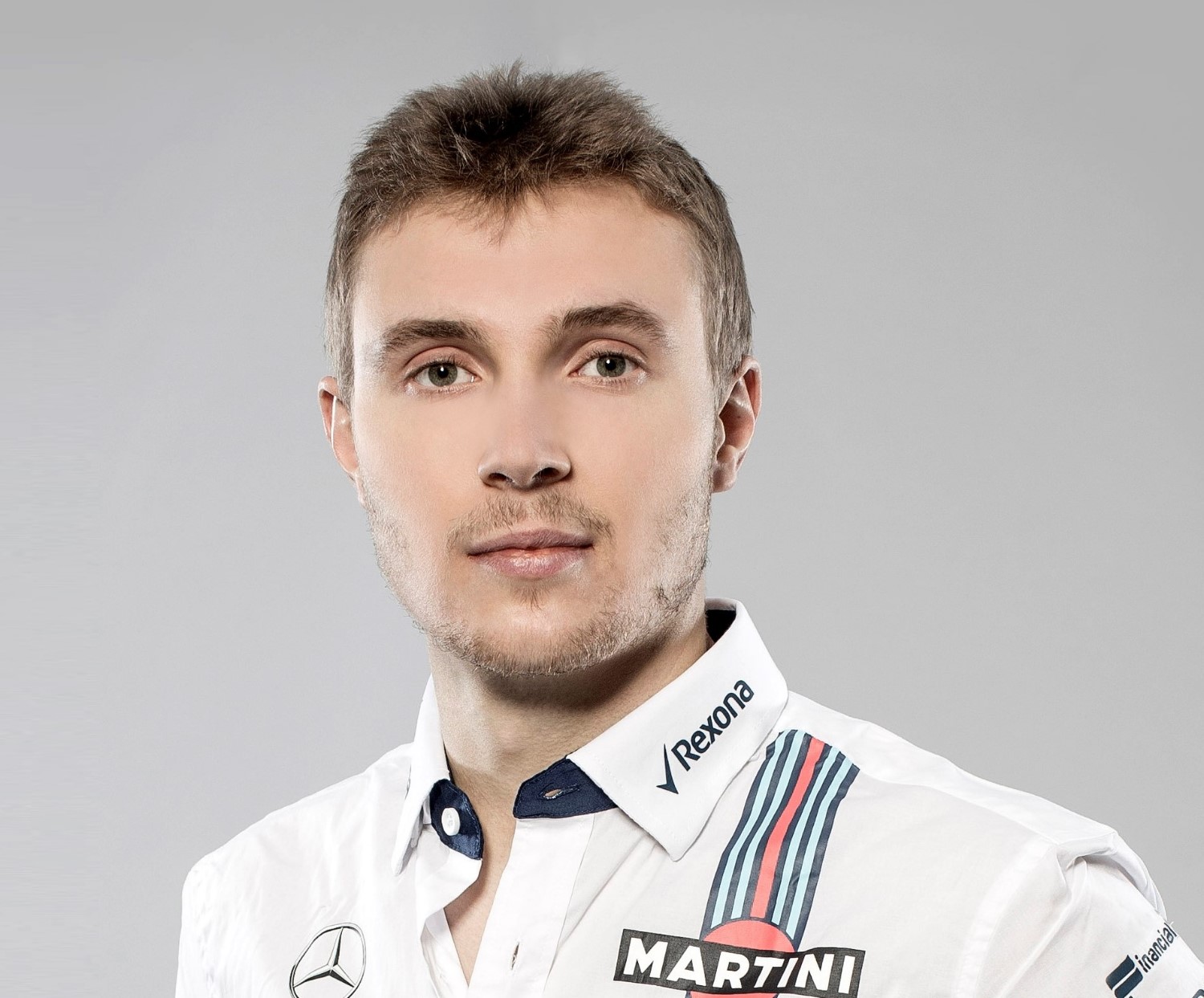 Sergey Sirotkin bought his ride with a check greater than $20 million
(GMM) Calling Sergey Sirotkin a pay-driver is a "pure lie".
That is the claim of Boris Rotenberg, the Russian billionaire who is widely credited for being the new Williams driver's financial backer.
Rotenberg, the co-founder of SMP Bank, also runs SMP Racing, a driver program he says is similar to Red Bull's.
SMP also has its own sports car prototype, the BR1, and Rotenberg admitted entering a team in F1 one day is "a dream".
"I've always said that we do not strive for formula one because it is a very political story and it doesn't work if support from various sides is lacking," he told the Russian publication Fontanka.
For now, Rotenberg says he is happy to have got Sirotkin all the way to the F1 grid.
He defends the 22-year-old amid revelations he brings a reported EUR 20 million to the Williams seat.
"He was faster than Kubica," Rotenberg insisted.
"That is for those people who say he (Sirotkin) bought a place for himself. That is a pure lie.
"The boy has been working for this for five years since he joined the program. Finance cannot play the decisive role."
Rotenberg admits that SMP Racing is paying Williams, but he insists it will "go to the development of the car".
"Naturally there are costs. Motor sport is not cheap. It is not a toy for me to amuse myself," he said.
Sirotkin was Renault's reserve driver last year, and so one might think Rotenberg would prefer the rookie had been promoted to race driver with the French works team.
"No," he insists. "Williams is a historically more important team. It is more focused on the result."
Rotenberg also denied that the presence at Williams of Lance Stroll, whose billionaire father Lawrence is an influential figure, might complicate the task for Sirotkin.
"I don't think so," he answered.
"It is clear that although they are one team, on the track it is every man for himself.
"I have told him (Sirotkin) that every race should be regarded as his last, even if we will be there helping to make the Williams car go faster," said Rotenberg.
Gasly hopes STR can maximize testing time
Pierre Gasly
Pierre Gasly believes Toro Rosso-Honda must ensure it establishes a reliable base early on, in order to maximize track time during Formula 1's limited pre-season testing schedule.
Toro Rosso has linked up with Honda, taking up McLaren's supply, after the Woking-based team brought an end to its three-year partnership.
McLaren-Honda's pre-season plans were often hampered by setbacks, ostensibly due to Honda issues, felt most acutely in 2015 and 2017, leaving the team on the back foot.
Gasly, preparing to contest his first full season in Formula 1, is hoping that Toro Rosso can avoid similar pitfalls when testing begins at the Circuit de Barcelona-Catalunya next month.
"At the start of February, I'll be going to the Toro Rosso factory in Faenza," Gasly told the official Toro Rosso website, looking ahead to 2018.
"We already did a preliminary seat fitting for the 2018 car, but there will be more to do on that front, as well as ensuring everything is set for the first test in Barcelona.
"Testing will be very busy with a lot of work to do, especially as we have a new engine partner.
"The important thing at the test will be to have a reliable package so we can do as many laps as possible and get a good understanding of where we are with the car, the engine and how the package is planned to evolve.
"There are only eight days of testing before Australia and that really isn't very much.
"I am very motivated about all this and I can't wait to start driving again and prepare for the season.
"To be honest, right from the start of December, it's all I've been thinking of!" gpupdate
Hamilton sure Mercedes can repeat reliability
Reigning World Champion Lewis Hamilton says repeating his reliability record in Formula 1 this year will be tricky, but believes the achievement is within Mercedes' reach.
Hamilton finished each Grand Prix in 2017, and did so in the points, becoming the first World Champion to classify at every race since Michael Schumacher in 2002.
Unlike in 2016, Hamilton was also able to stick to Mercedes' engine schedule, taking a penalty only in Brazil, after clinching his title, having crashed out in the first phase of qualifying.
Mercedes also displayed strong reliability elsewhere, with Valtteri Bottas retiring just once, while customer team Force India's only failures to finish came through collision damage.
Hamilton believes that repeating the reliability feat this year will be harder, accentuated by the reduction in engine allowance, but sees no reason why Mercedes cannot maintain a high level.
"We plan on completing every lap, that's our goal," Hamilton explained.
"Of course it's going to be harder for us to do that, but that's what we plan to do.
"I have every faith and belief in the team they can do that, it's a huge, huge task and perhaps [2017] is a golden year for us, but no reason for us [not to repeat it]."
Hamilton also reckons any reliability setbacks between the main three engine suppliers will prove influential in the outcome of the championship.
"I think between us, Ferrari and Renault's engines, the power teams, that's going to be definitely something that potentially will determine some of the championship," he said.
"But as I said we plan on finishing every single race.
"We had the best reliability we've ever, it's going to be even harder to achieve what we have achieved, but we work with the same approach we've done [in 2017] it's achievable." gpupdate