Latest F1 news in brief – Friday
Is Sean Bratches running F1 right into the ground on the commercial side? With more countries going to pay-TV channels (like cable in the USA) viewership will be down and sponsors will walk right out of the F1 paddock.

No pay TV deal for 'critical market' Germany

F1 Execs Confirm Exclusive TV Deal With Sky Italia
Halo to 'look better' in 2018 – Key
Alonso says Le Mans chances '50-50' for 2018
Vasseur Pulled Plug On Proposed Honda Engine Deal in first hour
No pay TV deal for 'critical market' Germany
(GMM) Germany's long-running pay-TV deal has ended.
Although Sky is thriving in the British and Italian markets, the broadcaster will no longer have rights to the sport for 2018 and beyond.
"We could not reach the goals that we set ourselves for the negotiations," Sky Deutschland boss Carsten Schmidt told SID news agency.
It means pundit Marc Surer, a former F1 driver, is without a job.
"Ultimately it was probably a financial story but it was also about exclusivity and that was not present after the new agreement with RTL," he told Speed Week.
Surer explained that pay TV networks want to offer more than free-to-air broadcasters, but that was not the case with the new arrangement between Liberty and RTL.
"Germany is a critical market," Liberty's F1 commercial boss Sean Bratches told Auto Motor und Sport. "They are not ready to break from free TV.
"I was born in Berlin and a lot of my family lives in Germany," he explained. "My uncle is an avid formula one fan and he would have been pretty angry with me if we went too far."
F1 Execs Confirm Exclusive TV Deal With Sky Italia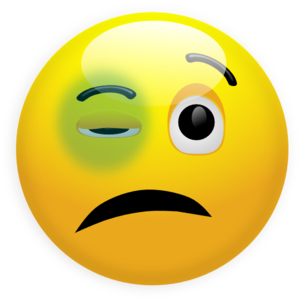 In motorsports "It's the TV ratings stupid" because the sport is so dependent on sponsor revenue
Formula 1 execs confirmed free-to-air coverage of grand prix racing in Italy "will be cut back this year as the result of a new exclusive television deal with Sky Italia," according to Jonathan Noble of MOTORSPORT.
Previous free-to-air broadcaster RAI failed to reach a new deal for broadcast rights — "leaving the door open for Sky to tighten its control."
F1 has therefore agreed to a three-year deal with Sky through '20 for exclusive broadcast and digital coverage on its pay-TV channels.
A statement from F1 said that part of the deal includes "at least four races" — including the Italian GP — being shown live on free-to-air channel TV8, which is owned by Sky.
Although the new deal is "a blow to fans hoping to follow F1 regularly without having to pay for coverage," F1 Global Dir of Media Rights Ian Holmes said that he was "happy that the new Sky deal would deliver a more in-depth coverage overall."
Holmes: "It is very important to have reached this agreement which will ensure that all the races will be broadcast live." MOTORSPORT
The BBC's Andrew Benson wrote F1 "will all but disappear" from free-to-air TV in Italy this year. If you do not live there and "think that does not impact you, think again."
It "could be a vision of the sport's future in many more countries than that."
It is, for example, "similar to the situation" the U.K. will face from '19. Italy is "important as a general marker of the way things are going" under Liberty Media because it is the second-biggest TV market in Europe.
Why did RAI lose the rights? The "word leaking out of F1" is that RAI "did not come up with a satisfactory financial proposal."
Sources close to RAI dispute this, saying that "F1 never appeared interested in doing a deal, there were no negotiations worth the name, and no figure was ever put on the table." F1 did not deny this, saying that it does "not comment on commercial talks." BBC
Halo to 'look better' in 2018 – Key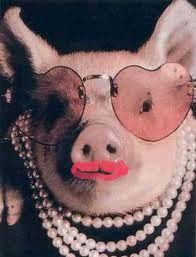 Saying the Halo will look better is analogous to putting lipstick on a pig
(GMM) The racing versions of F1's controversial new 'Halo' safety devices will look better, Toro Rosso technical boss James Key predicts.
Many fans are disappointed that the full open cockpit look of F1 cars will be missing in 2018, with the driver protection Halo to be mandatory from March's Melbourne season opener.
Until now, Halo has been extensively tested but teams will be able to tinker with the aerodynamic profile of the basic design in 2018.
"With the aerodynamic features of the Halo it will look a bit more like it should for formula one. Better than we've seen it so far," Key is quoted by the Algemeen Dagblad newspaper.
"The Halo will be slightly more refined, because the teams have had time to study it and work on the aerodynamics," he added.
Alonso says Le Mans chances '50-50' for 2018
(GMM) Fernando Alonso says it is "50-50" whether he will race this year at Le Mans.
Currently, the Spaniard – having contested the Indy 500 last year – is preparing for his endurance sports car debut at Daytona.
He is eyeing the fabled 'triple crown' — an ultra-rare achievement of winning the Monaco grand prix, Indianapolis and Le Mans.
The McLaren driver did a LMP1 test with Toyota late last year, and has now said at Daytona: "It is no secret that I would like to compete at Le Mans in the future.
"If it's this year or not this year, I'm still not 100 per cent," he is quoted by Marca sports newspaper. "It could happen, yes, but it's 50-50.
"There are many things that must come together for it to happen, and we are trying to do what we can," Alonso added. "Fortunately, if it happens or not, everyone will know at the same time as I do."
Vasseur Pulled Plug On Proposed Honda Engine Deal in first hour
Fred Vasseur pulled plug in 1st hour on job
Sauber Formula 1 Team Principal Fred Vasseur "wasted no time in pulling the plug" on a proposed F1 engine deal with Honda — ending talks just one hour after taking the helm of the Swiss team, according to Sam Hall of AUTOWEEK.
Former Renault Team Principal Vasseur was "so certain that switching to Honda power would be a mistake" that he made the decision to step back from the deal before he had even stepped into his new office.
Vasseur: "I joined on July 17 at 9am, and the meeting was at 10am. For me, it was important. It is never easy to change the engine supplier first, but Honda was not in a very good shape. Plus, and probably most important for me, was that we were linked to McLaren for the gearbox with absolutely no internal resources to do our own one."
Sauber raced with Ferrari power in '17, but the unit used was a '16 edition. However, a "link up" with Alfa Romeo — which along with Ferrari is part of the Fiat Portfolio — led to Ferrari agreeing to supply up-to-date units and "renewed hope for an upturn in form."
However, Vasseur was "quick to point out" that Sauber has no intentions on becoming a development team for Ferrari.
Vasseur: "What people call us doesn't matter. Nobody is taking care of whether we are a junior or a customer." AUTOWEEK