Group One Thousand One Unveils Zach Veach's No. 26 Indy Car (Update)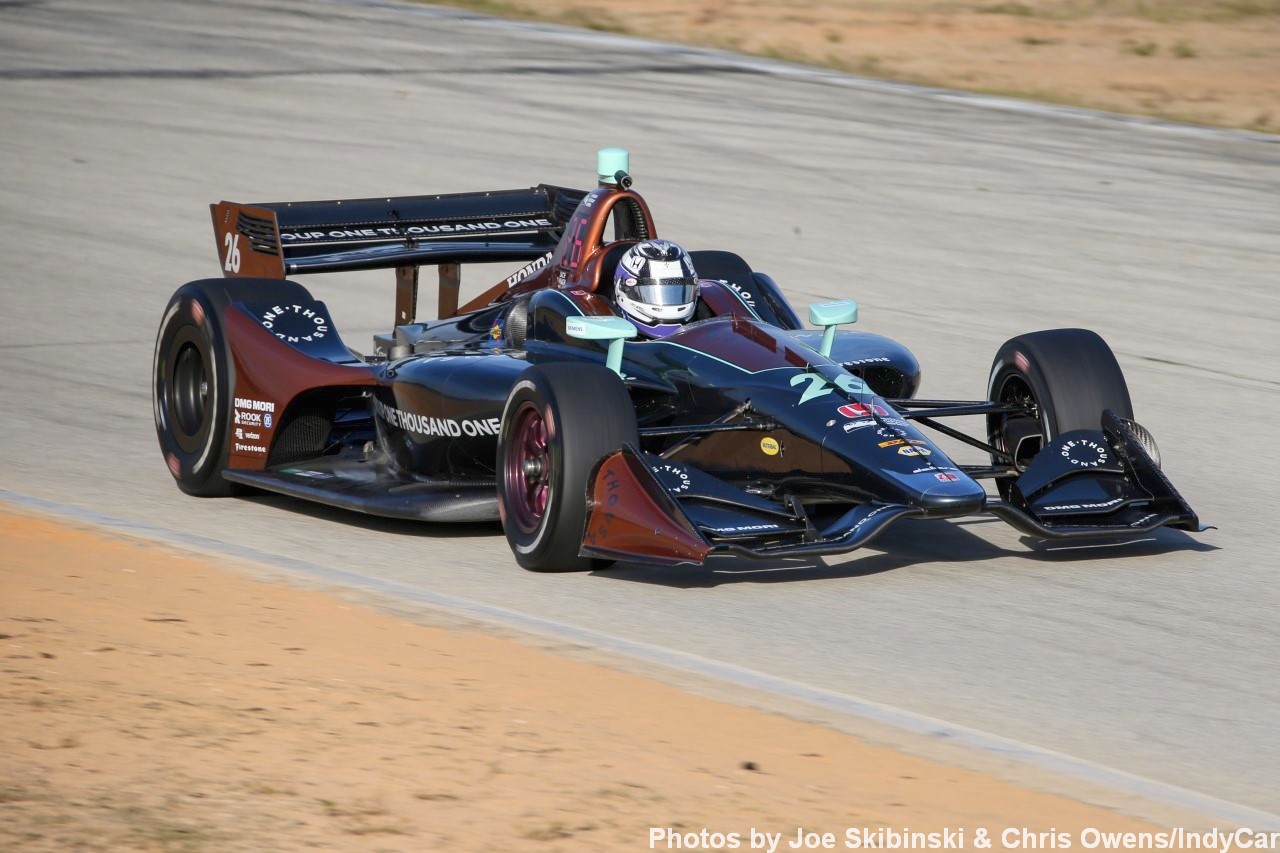 Zach Veach
UPDATE We now have a better photo of the car – shown to the right.
01/24/18
INDIANAPOLIS — Group One Thousand One and Andretti Autosport have unveiled the new livery for Zach Veach's No. 26 Group One Thousand One Honda Indy car competing in the 2018 Verizon IndyCar Series championship. Veach has raced in every step of the Mazda Road to Indy ladder with Andretti Autosport, including a career-best Indy Lights championship finish of third in 2014.
The U.S.-based insurance holding company Group One Thousand One will serve as Veach's primary sponsor. "We're very excited to unveil Zach's bold new livery to all fans of IndyCar and the U.S. racing community," said Dan Towriss, CEO, Group One Thousand One.
"We believe sports have the power to transform lives and we're thrilled to enable Zach to rise to the next level in his racing career with Andretti Autosport. On-and-off the track, Zach personifies the values that we hold true as a company: hard work, perseverance and making the most of your skills. Like him, we believe in our duty to empower people to chase their dreams and to support the communities in most need of empowerment through education and sports."
The 22-year-old American driver made his Verizon IndyCar Series debut on April 23, 2017, at Barber Motorsport Park and his Indy 500 debut at last year's 101st Running which Mr. Towriss helped sponsor.
"A new cycle is beginning for me. To be back driving with Andretti in the 2018 Verizon IndyCar Series is a dream come true, and I'm so excited to share this dream with Group One Thousand One," Veach added. "I want to thank Dan Towriss, Group One Thousand One, Michael Andretti and the whole team at Andretti Autosport for this opportunity."
Veach is part of an all-American, four-car Verizon IndyCar Series field for Andretti, joining Ryan Hunter-Reay (No. 28 DHL Honda), Alexander Rossi (No. 27 NAPA AUTO PARTS Honda) and Marco Andretti (No. 98 Andretti Herta Autosport Honda). The 2018 season goes green on the streets of St. Petersburg, Florida, March 11.