IMSA Extends Homologation For Prototype, GTLM Classes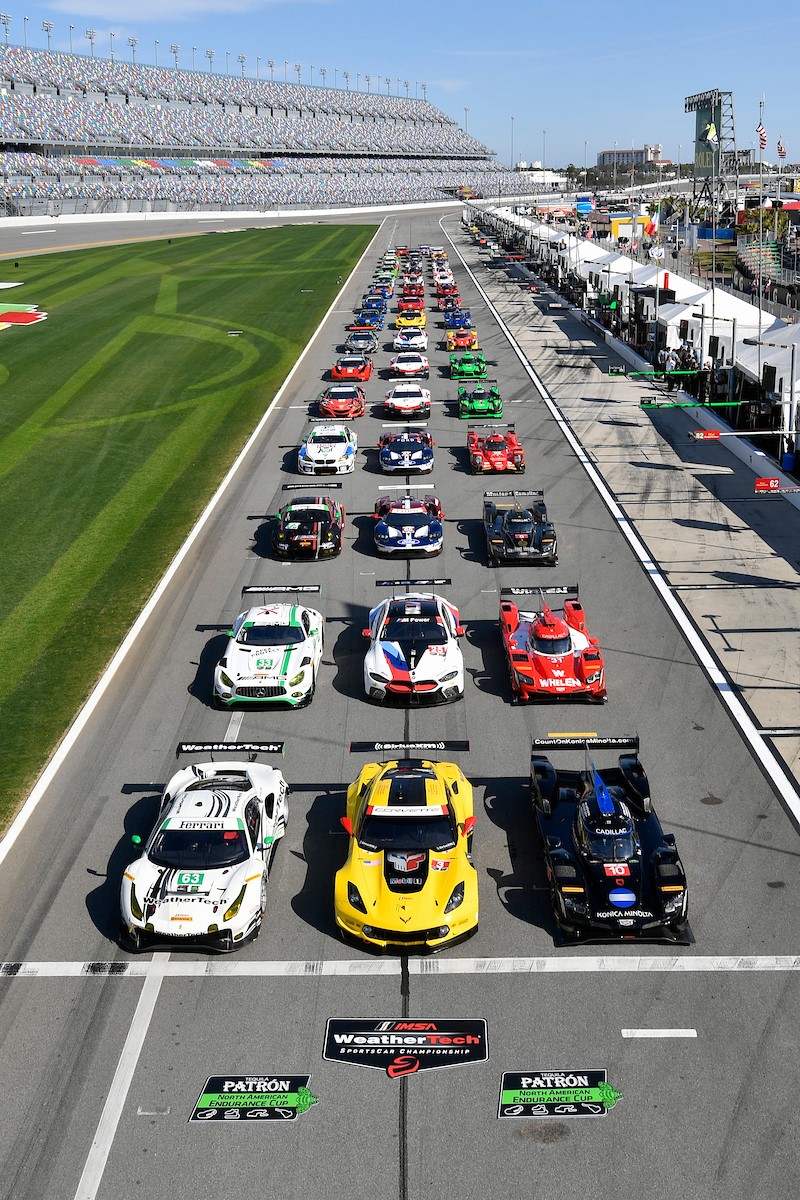 IMSA Field
LAT for IMSA
International Motor Sports Association officials confirmed that the homologation period for the cars in the WeatherTech SportsCar Championship Prototype class and GT Le Mans class have been extended.
The extension was made possible through the partnership between IMSA, the Federation Internationale de l'Automobile and the Automobile Club de l'Ouest, which organizes the FIA World Endurance Championship and the 24 Hours of Le Mans, respectively.
Under the new WEC Super Season format launching in 2018, the FIA extended current LMP2 and GTE Homologation periods to coincide with its new schedule format, which now will close with the season-ending 24 Hours of Le Mans event. Subsequent seasons will begin in the fall of one year and close at Le Mans the following year.
Consequently, and for IMSA competition only, DPi and LMP2 car homologations have been extended by one year, making Prototype cars built to current technical regulations eligible through the conclusion of the 2021 WeatherTech Championship season. The homologation for GTLM race cars will run through the end of the 2019 WeatherTech Championship season.
"As we kick off the 2018 season, we believe the announcement of the extension of our Prototype and GTLM homologations will come as welcome news for many of our competitors," said IMSA Vice President, Competition, Simon Hodgson. "We believe our current regulations have been a catalyst for many manufacturers and constructors to compete in the WeatherTech Championship, and this opportunity to amortize their investment over a longer period will be attractive for current and potential future competitors."
With the WeatherTech Championship continuing to follow the traditional calendar, new homologations for GTLM cars or GTE when competing at Le Mans or in the FIA WEC and LMP2 cars will come online first in the FIA WEC, prior to being incorporated into the WeatherTech Championship at the start of the following year.