Latest F1 news in brief – Thursday
Juan Montoya supports Alonso's efforts to branch out

Montoya backs Alonso's 'triple crown' bid

McLaren to be 'at the front' in 2018 – Brown
Haas can be like Force India – Magnussen
Wehrlein could return to F1 in 2019 – Wolff
Alonso no longer ruling out Nascar
EU complaint has been withdrawn
Formula 1 Appoints Wavemaker, Brainlabs To Run Its Media Accounts
Zak Brown: We can't compete with top two teams
New Toro Rosso to make track debut at Misano before first F1 test
Montoya backs Alonso's 'triple crown' bid
(GMM) Juan Pablo Montoya has applauded Fernando Alonso's efforts to secure motor racing's elusive 'triple crown'.
Last year, Alonso tried to add an Indy 500 win to his Monaco grand prix triumph, which would have only left Le Mans before him and the unofficial title.
But now, the McLaren driver's forthcoming outing at Daytona is being regarded as a toe in the water of a potential Le Mans bid in 2018.
Former F1 driver Montoya said: "I think his chances are very, very good.
"He has a good chance to win because he is on a good team with a good car," the Colombian told Spain's Mara.
Montoya said Alonso came close to winning on debut at Indy last year.
"Really he lacked nothing," he said. "Honda gave him a very good engine and he had a great car. Only mechanical failure stopped him, but that's the thing with Indy — you have to have everything go right."
Montoya therefore backed Alonso's chances of joining Graham Hill as the only holder of the elusive 'triple crown'.
"He certainly has the ability to achieve it, but it's not easy," he said.
"The truth is that I am closer than him," Montoya, who has won both Monaco and the Indy 500, laughed.
"For me, I don't know about Le Mans. We will have to see what happens with the Le Mans regulations and if there is any chance that Penske can do it in the future.
"I think it would be quite fun to try," he said.
In that way, he said he and Alonso are quite similar as drivers.
"I think we are two drivers who are not afraid to try new things," the former McLaren driver explained.
"I don't see any other F1 drivers trying to do that. When you're young and in formula one, you believe there is nothing beyond that."
However, Montoya thinks Alonso's chances of doing well in F1 this year are good, despite the awful McLaren-Honda project of 2015-2017.
"They should go much better with Renault," he said, "even though it is true that things were finally starting to work with Honda.
"I follow it but for me formula one has never been the most exciting level of competition.
"American races are seen as a 'show' even more than a sport, but in Europe there are many traditionalist people who say it's not like that. Let's see how Liberty solves that," said Montoya.
McLaren to be 'at the front' in 2018 – Brown
Zak Brown needs to define what he means by "at the front"
(GMM) Zak Brown has tipped McLaren to "leap to the front" early in 2018.
With Honda power, the once-great British team had an abysmal three years to 2017, but for this year McLaren has switched to customer Renault power.
Team executive Brown is even predicting possible race wins.
"Last year was the worst in the history of McLaren," he told CNBC, an American broadcaster that has joined McLaren as sponsor.
"The last three years have been very painful," Brown added.
The American is a sponsorship expert, and he has explained that ending the dire Honda relationship was necessary in order to try to compete again with top F1 team budgets.
"It's an expensive sport — we're not able to compete financially with the top two teams," Brown admitted.
"We're still definitely one of the top four teams. We need to continue to improve there to put as much resource into our race team as possible.
"If we can get all of that right we're going to start to move up the grid significantly.
"I think you'll see us leap to the front in Australia," he said.
Haas can be like Force India – Magnussen
Magnussen happy even if he never wins
(GMM) Haas has the potential to be as competitive as top F1 privateer Force India.
That is the view of Kevin Magnussen, the Danish driver who races for the small American outfit.
2017 was Ferrari 'B team' Haas' second season in F1, and Magnussen said: "We are very solid under certain conditions, but we lack consistency.
"When we are good we are really good, but when we are bad we are terribly bad," he told France's Auto Hebdo. "The 2018 car will not have this quality."
Magnussen, 25, therefore tipped Haas to keep developing and aim for the kind of results fourth-placed Force India has achieved in recent years.
"We are young but we're growing," said the former McLaren driver.
"It's amazing what the team manages to do despite our lack of experience," Magnussen continued.
"I think in general the small teams can do a good job — look at Force India. Haas has a bright future ahead of it," he predicted.
Wehrlein could return to F1 in 2019 – Wolff
Pascal Wehrlein
(GMM) Toto Wolff has confirmed that Pascal Wehrlein will be a Mercedes "test driver" in 2018.
Having debuted at Manor, the young German has now lost his race seat after his second season in F1 with Sauber.
But Wolff said recently that Wehrlein, 23, will continue to enjoy the backing of the Mercedes driver program.
And the Mercedes chief now tells Sport Bild: "We have supported Pascal since 2013 and he earned his chance in formula one after his DTM victory in 2015.
"After that, he experienced two not so easy years in formula one with Manor and Sauber.
"But we will keep him in our racing family in 2018 and also offer him a role as F1 test driver at Mercedes, to keep his door open to formula one for 2019," Wolff added.
Alonso no longer ruling out Nascar
Can you see Alonso driving a Taxicab?
(GMM) Fernando Alonso is no longer ruling out a future move into Nascar, America's premier tin-top series.
Earlier in January, although the McLaren driver last year did the Indy 500 and is now moving into sports cars, he ruled out Nascar.
"Those cars require a unique driving style which can only be acquired through a lot of practice and I do not have that many free weekends," he said.
But he now says he may try Nascar "one day".
"I love motor sports," Alonso is quoted by USA Today newspaper.
"It was nice to go to the Indy 500. I felt competitive there. Now I'm going to endurance racing. Maybe one day I'll try different series, maybe even Nascar. Why not?"
However, the former two-time F1 title winner admits that a Nascar foray may have to take place at some unknown point in the future.
"Right now it looks quite far because I think with driving technique and the experience all those guys have, it's quite difficult for me to achieve that level," Alonso said.
"But I will never know until I try. I would like one day to test a car. After that, I probably would know how enjoyable it would be racing," he added.
EU complaint has been withdrawn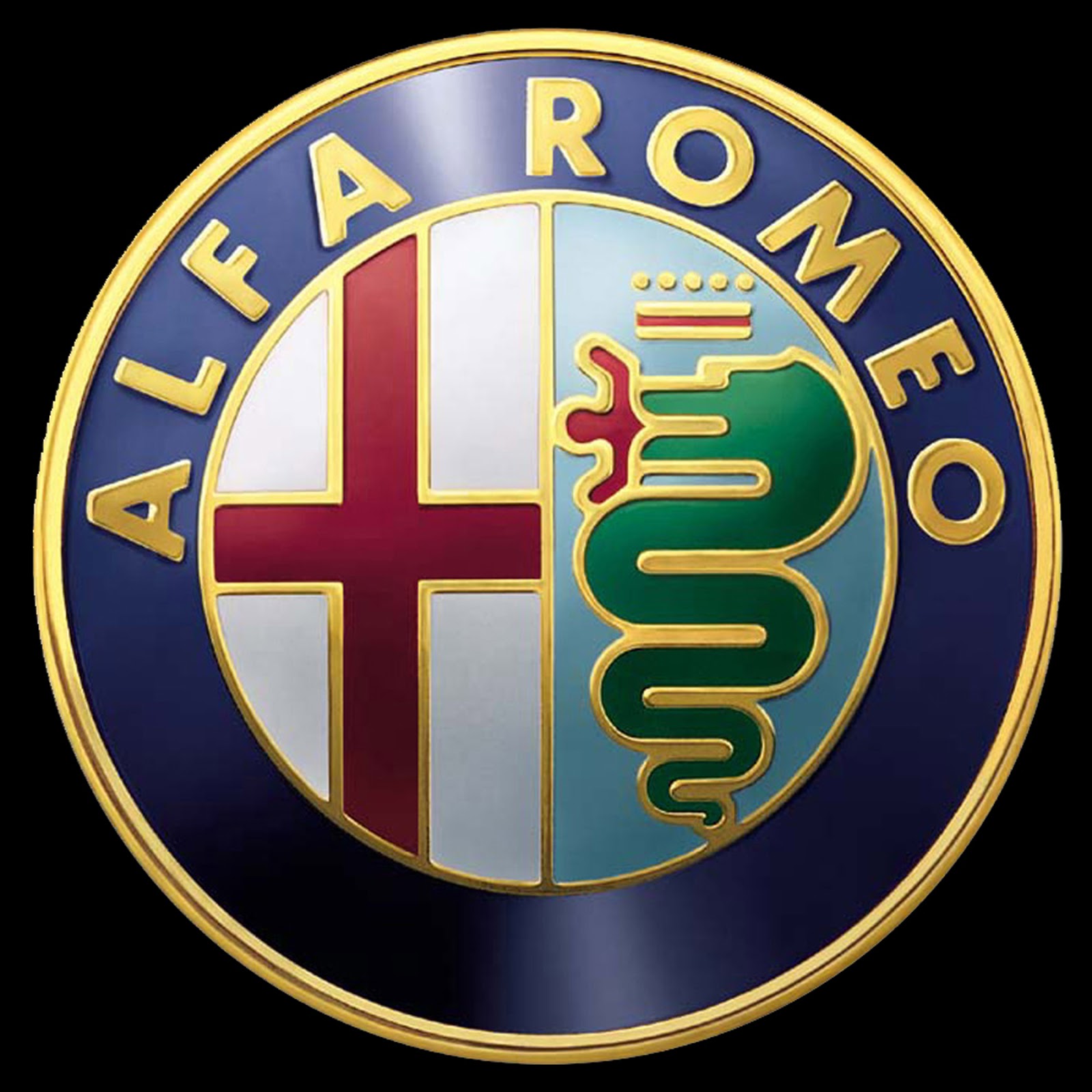 Word is Mercedes and Ferrari/Alfa Romeo stepped in and told them to stop
Joint release by Sahara Force India and the Alfa Romeo Sauber F1 Team:
We have decided to withdraw the complaint we lodged with the European Commission in 2015 on the subject of anti-competitive practices in the sport of Formula 1.
We have been greatly encouraged by the dialogue that has been introduced following the appointment of Chase Carey as Executive Chairman and CEO of the Formula 1 commercial rights holder and his new management team. Their approach has brought a new culture of transparency to the sport and illustrates willingness to debate fundamental issues such as the distribution of the prize fund monies, cost control and engine regulations.
We are encouraged and reassured by the even-handed and fair negotiating approach taken by the new management of Formula 1 to all the teams and their issues. While the concerns leading to the compliant were fully justified, we believe this new approach provides the necessary degree of assurance that our concerns will be looked at objectively, and we prefer to resolve the issues facing the sport through dialogue rather than a legal dispute.
We want to support this transformational process in Formula 1 and thus have resolved to withdraw our complaint with immediate effect.
Formula 1 Appoints Wavemaker, Brainlabs To Run Its Media Accounts
Formula 1 appointed Wavemaker and Brainlabs to run its traditional and digital media accounts, respectively, according to Omar Oakes of CAMPAIGN LIVE.
F1, "which had previously bought media in-house," put the $40M global account up for review last year "in a process run by Oystercatchers."
In time for the Australian Grand Prix in March, WPP's Wavemaker will "handle all traditional media-planning and buying," while Brainlabs has been tasked to handle digital media.
Each part of the media business "is understood to be worth about half" of the $40M budget. CAMPAIGN LIVE
Zak Brown: We can't compete with top two teams
For Zak brown, 'At the Front' must mean row 3
Last night on US TV, former racing driver turned McLaren boss admitted that "last year was the worst year in the history of McLaren".
Fair statement from the American, Zak Brown. Thus far everything has been pointed at the disastrous engine partnership with Honda.
Brown promptly threw Honda under the bus during his first year in charge of McLaren. Instead of a works team, potentially challenging for the Championship in the near future, McLaren will be a customer or satellite team. And yet, McLaren's line and desired public perception remains a positive one. Brown is still saying: "I think you'll see us leap to the front in Australia".
Over optimistic? Perhaps, but now Honda have gone and the endless pot of money that comes with it, we hear Brown admit for the first time that McLaren won't be able to compete financially with the top two teams.
"It's an expensive sport — we're not able to compete financially with the top two teams. We're still definitely one of the top four teams. We need to continue to improve there to put as much resource into our race team as possible. If we can get all of that right we're going to start to move up the grid significantly."
There is a huge gulf between the Mercedes / Ferrari sharp end, with Red Bull picking up the scraps. Anything short of beating Red Bull in 2018 could be seen as failure after the endless mantra of McLaren's 'amazing chassis', let down by Honda.
But still, Brown trusts in his drivers and in particular Alonso. Do not underestimate the influence that the Spaniard has had with the changes for 2017 / 18 at McLaren.
"Fernando is very diligent, he's very focused and very demanding of himself and the team. When Fernando comes into the garage you see everyone stand up a little more upright."
Fairly quickly we'll see if McLaren Renault will be a Red Bull beater, the winner of the budget restricted midfield or a complete disaster (again). Perhaps then Williams should start advising them on what it'll be like existing through decade of decline? TheJudge13
New Toro Rosso to make track debut at Misano before first F1 test
Toro Rosso
Toro Rosso's 2018 Formula 1 challenger will hit the track for the first time on February 21 when it completes a filming day at Misano.
Teams are allowed to conduct two promotional events each season but no test may exceed 100km in length.
The regulations also insist only promotional tires provided by Pirelli may be used.
The test will allow Toro Rosso a chance to shakedown its new car, the STR13, which will run Honda engines for the first time, before pre-season testing.
It will take place four days before it plans to formerly unveil the STR13 at an event at Barcelona.
The first four-day pre-season test kicks off the following day on Monday 26 February.
Earlier this month, Toro Rosso confirmed it had passed the FIA's crash tests, allowing the car build phase to accelerate.
2018 F1 launch dates so far
Mercedes: February 22
Ferrari: February 22
McLaren: February 23
Toro Rosso: February 25 Autosport