Juncos Racing continues partnership with Chevrolet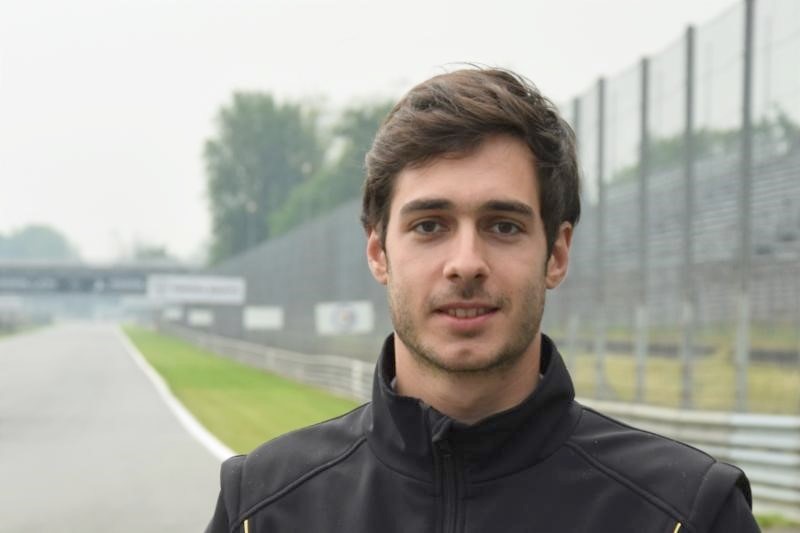 Rene Binder in the famous Parabolica corner before his double win in Monza
Indianapolis, Indiana – Juncos Racing announced today the team will continue their partnership with Chevrolet for the 2018 Verizon IndyCar Series. Kyle Kaiser will run a four-race schedule starting with Phoenix International Raceway for the 2018 season.
Juncos Racing began their relationship with Chevrolet during the 2017 season in the team's first year in the Verizon IndyCar Series. Chevrolet powered the two-car team for the 101st running of the Indianapolis 500 where they finished a respected 15th with Sebastian Saavedra and 18th with Spencer Pigot.
"We are pleased to welcome Juncos Racing to the Chevrolet IndyCar program for several events in 2018," said Mark Kent, Chevrolet's Director of Motorsports Competition. "The organization has proven itself as a leader in finding and developing young drivers. We are looking forward to seeing them at the season opening race on the Streets of St. Petersburg."
Team Owner Ricardo Juncos said "We are thrilled to be back with Chevrolet for the 2018 season. We started a great relationship last year in our first outing in the Verizon IndyCar Series at the Indianapolis 500. They were extremely helpful and always accessible which is why I am confident we will be successful with Chevrolet this year. I want to thank everyone at Chevrolet including Mark Kent who has given us the opportunity to work with them again and allowing us to be a part of the Chevrolet IndyCar program."
The 2017 Indy Lights Series Champion Kyle Kaiser
Kyle Kaiser, the 2017 Indy Lights presented by Cooper Tires champion will run four races in his rookie season in the Verizon IndyCar Series. Kaiser will make his official debut in the at Phoenix International Raceway, then continue onto the streets of Long Beach, the Indianapolis Grand Prix and the 102nd Running of the Indianapolis 500.
As previously announced Austrian Rene Binder will pilot the #32 Juncos Racing entry for four races including on the streets of St. Petersburg, Barber Motorsports Park, the streets of Toronto, and at the Mid-Ohio Sports Car Course.
The 2018 Verizon IndyCar season kicks off March 9th – 11th on the streets of St. Petersburg, Florida.