Carlin completes first day of INDYCAR testing at Homestead-Miami Speedway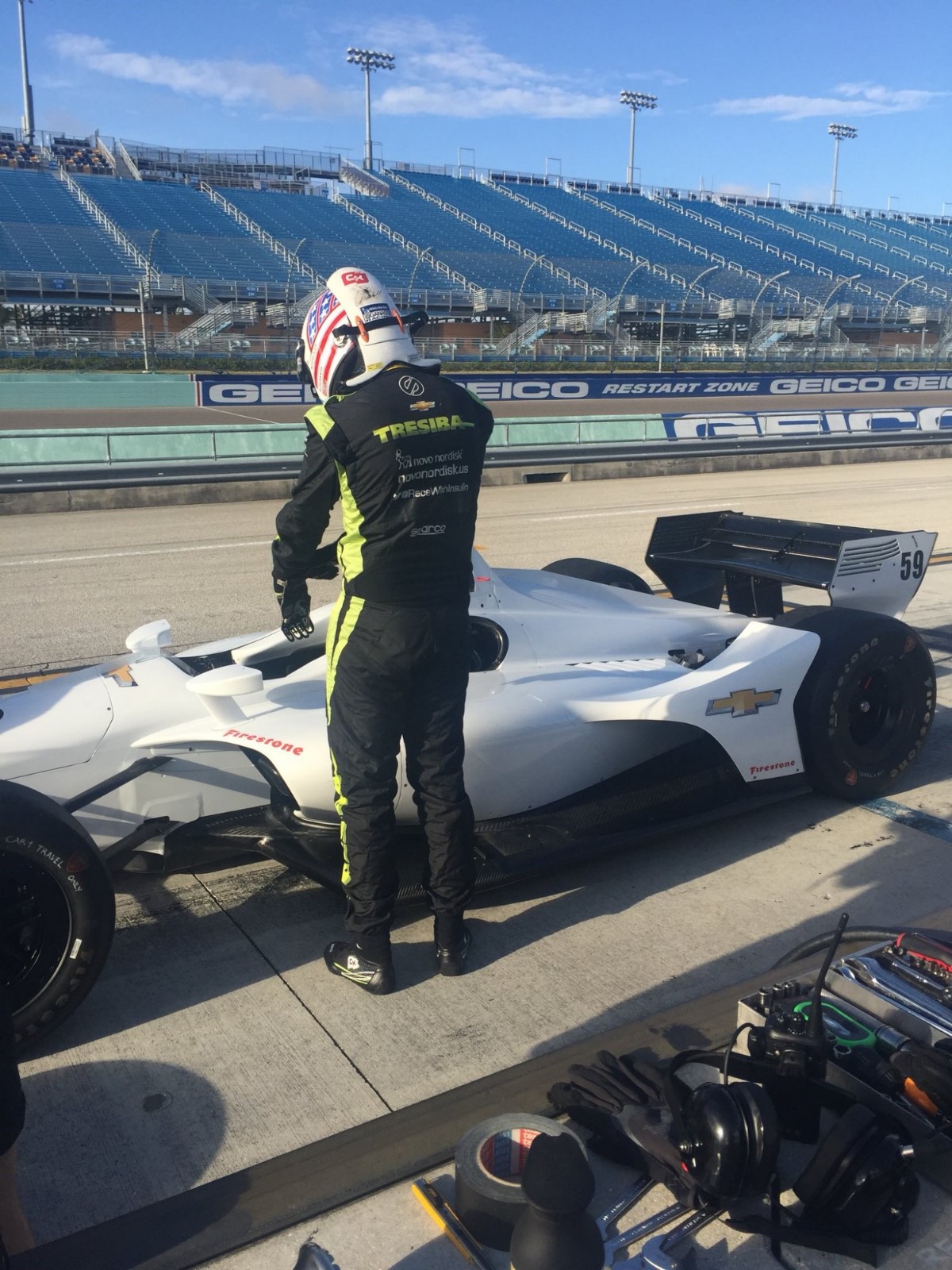 Charlie Kimball prepares to take the #59 out for a test run
Carlin participated in their first day of INDYCAR testing today at Homestead-Miami Speedway with drivers Max Chilton and Charlie Kimball behind the wheel. Today's test started a four-day testing schedule for the team with two days at Homestead-Miami Speedway followed by two days at Sebring International Raceway.
"It's a very exciting day for us as a team. It's our first ever run with an Indy car at a shakedown test. It's gone extremely well – we've had no technical issues whatsoever," said Racing Director Trevor Carlin. "The car ran flawlessly which is a testament to Colin and his guys. We're very happy and now tomorrow we can start pushing on with our test program."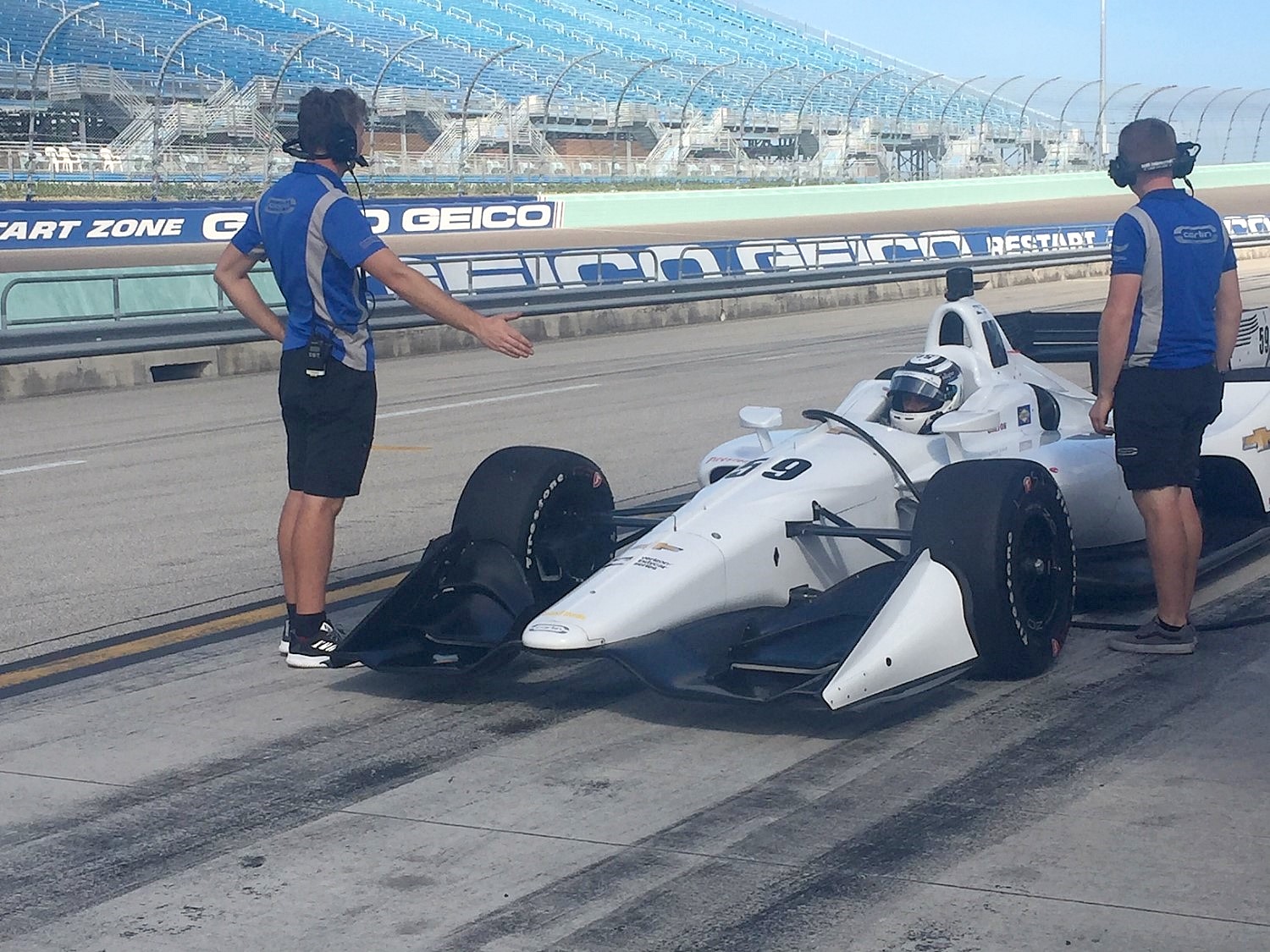 Max Chilton
Max Chilton, driver of the No. 59 Gallagher Chevrolet, started the day off in the car and felt positive about the team's first run with the new car, "That's the completion of day one of testing for Carlin's Verizon IndyCar Series 2018 program. It's been a boring winter, but it's really exciting to be back on track. I was on track for a few hours today and we had no issues with the car, which is amazing considering Carlin has never run an Indy car. It was a great day, so now it's just catching up on the many miles that other teams have done more than us."
"We just finished up a really great shakedown day at Homestead on our first day with Carlin in INDYCAR. It was a new car and everything just went really well. Team Chevy brought a perfect engine to run and we were able to go out and do a bunch of laps to get a feel for the car," said Charlie Kimball, driver of the No. 23 Tresiba Chevrolet. "The hard work will really start tomorrow, but we have a good car and a great baseline to go off of."