Risi Competizione Announces New Sponsor for Rolex 24 At Daytona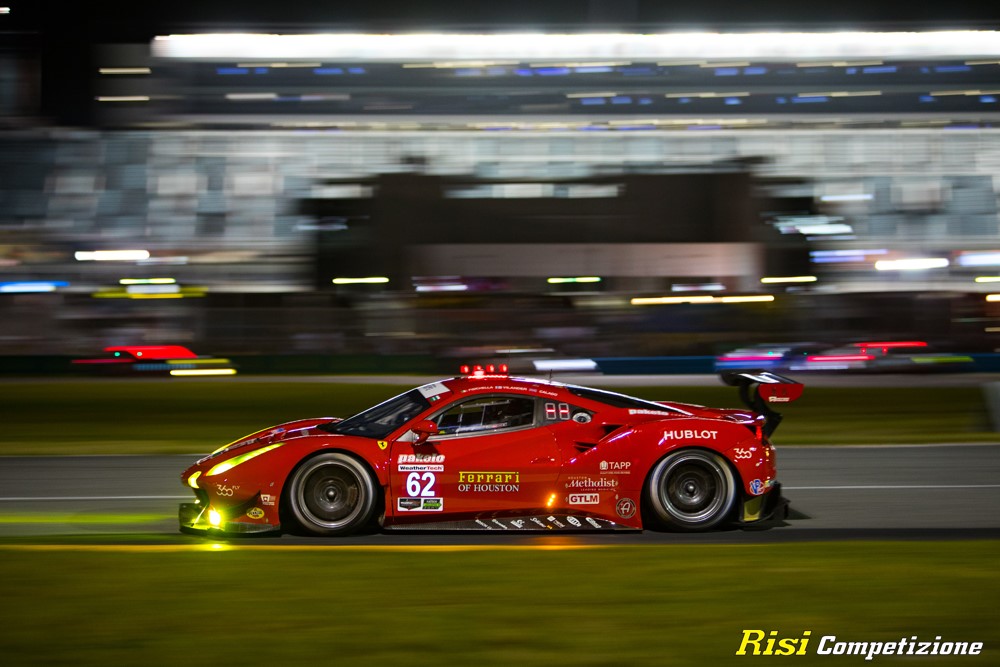 Effex will replace Ferrari of Houston on the side of the car
The popular No. 62 Risi Competizione Ferrari 488 GTLM car will be carrying a new sponsor on its livery for the 56th Annual Rolex 24 At Daytona, January 25-28, 2018, at Daytona International Speedway in Daytona Beach, Florida.
Effex Management Solutions, a large volume contingent workforce staffing company, has joined fellow Texas-based Risi Competizione as a sponsor for the 2018 running of the Rolex 24 At Daytona race. This will be a first-time racing sponsorship for the 17-year old company.
"We are excited to partner with Giuseppe Risi and the Risi Competizione Ferrari team," said Louis Flory, President of Effex Management Solutions. "Strong client partnerships and a foolproof approach to staffing and management are the hallmark to our business. The precision at which the Risi Competizione crew must perform flawlessly for 24-hours of racing is a concept we understand and embrace at Effex Management Solutions. Accomplishing tasks as a team and measuring with successful results is a concept we adhere to every day in our business. Being involved with Risi Competizione at the Rolex 24 is a perfect match for us to exhibit our company with one of the premier racing teams in the sport."
"We welcome Louis Flory and Effex Management Solutions to the team for the Rolex 24," said Team Principal Giuseppe Risi. "This is a new experience for them to step into the world of racing and we're pleased to be able to show them the way and with a premier event such as the Rolex 24. Although the company is headquartered in Texas, they have a large reach for staffing across the U.S."
Effex Management Solutions has 51 offices in 16 states across the United States and boasts 100% client retention with medium to fortune 500 sized business partners. The company was recognized as one of the largest staffing firms in the U.S. in 2016.
The No. 62 Risi Competizione Ferrari 488 GTLM will feature drivers Toni Vilander of Finland, Brit James Calado, Italian Alessandro Pier Guidi and recently added Italian Davide Rigon, all first-class Ferrari GT factory drivers.