Latest F1 news in brief – Monday (Update)
Sean Bratches trying to fill in the business gaps Ecclestone left behind
UPDATE Update shown in red below.
01/22/18
Bratches confirms more F1 demo events for 2018
Kvyat could race at Le Mans in 2018
Manor could return to F1 – Lowdon
Kubica could be considered for 2019 – Lowe
Monza boss admits Italy GP future in doubt
Pirelli: F1 unlikely to return to tire competition
Formula 1 set for minimum driver weight in 2019
Future technical changes to focus on three specific areas New
Bratches confirms more F1 demo events for 2018
(GMM) Sean Bratches has confirmed that more F1 live events will take place in 2018.
Last year, every team and driver except Lewis Hamilton attended a demonstration of F1 cars in London.
Bratches, the sport's new commercial chief, said big PR events like that are "very important".
"The next events of this kind will not be quite that big," he told Auto Motor und Sport.
"We're planning something similar in Marseille, Berlin, Milan, Shanghai and Miami, but not with so many cars," Bratches revealed.
"But we do believe that this contact with the audience outside the race track is important. It carries our message to people we would not otherwise reach.
"Formula one has been so exclusive over the years that it was only accessible to interested people. The same applies to sponsors. There is a lot of interest from companies that are not yet in F1," he added.
However, some teams are resistant to some of the changes planned by Liberty Media, particularly if they cost money and therefore reduce the income 'pot'.
Bratches responded: "If there is a business that has been as poorly marketed as formula one, then everyone understands that first of all you have to invest.
"There was previously no department for sponsors, digital platforms, marketing, communication, the rules. Setting this up will pay off one day to the extent that everyone will appreciate the investments," he said.
Kvyat could race at Le Mans in 2018
Daniil Kvyat
(GMM) Daniil Kvyat could add another important job to his CV in 2018.
Following his departure from the Red Bull program, Ferrari signed up the Russian to be a development driver this year.
And now, the owner of the Russian bank SMP says he would like Kvyat aboard his team for the fabled Le Mans 24 hour race.
SMP Racing has a Le Mans prototype that contests the LMP2 category.
"I do not know how busy he will be at Ferrari," SMP chief Boris Rotenberg told Russia's Sport FM, "but I would be glad to see him (Kvyat) in our team."
Also under consideration for a Le Mans seat for SMP is Sergey Sirotkin, who is Williams' new race driver for 2018.
The Russian driver said: "I will take part in the development of the BR1 prototype, but as for the 24 hours, not everything depends on me.
"It's very interesting to me, but my priority is F1," Sirotkin insisted.
Manor could return to F1 – Lowdon
Graeme Lowdon
(GMM) Manor is not ruling out a return to formula one.
The F1 team went out of business after 2016, switching instead to world endurance sports car racing.
For 2018, Manor will contest the top-tier LMP1 category at Le Mans and takes on the services of Kimi Raikkonen's 2017 race engineer Dave Greenwood.
Asked if Manor might be preparing for a F1 comeback, boss Graeme Lowdon said: "If nothing changes – if there is no cost cap and the costs stay the same – then we cannot go back because it's impossible to race against the big teams.
"But we have heard from the FIA and Liberty that work is being done to reduce the cost for private teams," he told Finland's Turun Sanomat newspaper.
"In that case, we are interested in returning. Both myself and John Booth have unfinished business in F1," Lowdon added.
Kubica could be considered for 2019 – Lowe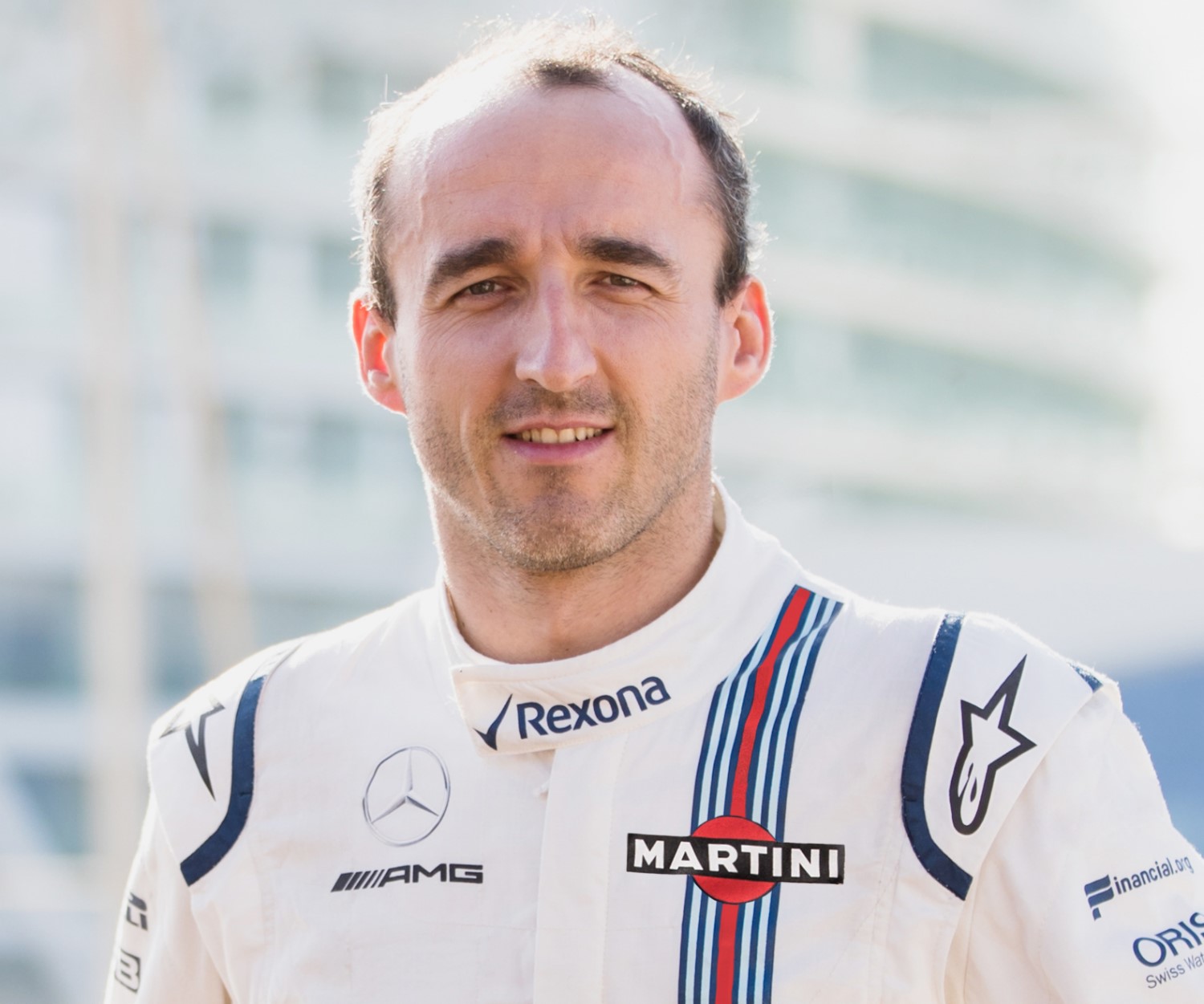 If his check is large enough next year, Robert Kubica could land a starting role at Williams
(GMM) Robert Kubica could now be a contender to race for Williams in 2019.
The British team's technical boss and shareholder Paddy Lowe said he does not regret assessing the Pole's capabilities in a series of tests, even though Kubica was ultimately given only the reserve driver role.
"We organized a serious test program for him and we will continue this process of assessing him," Lowe is quoted by Russia's Championat.
"Let's see where this leads."
When asked if the former BMW and Renault driver could race in 2019, Lowe answered: "Yes, perhaps."
However, there still may be no place for Kubica.
Team CEO Mike O'Driscoll is quoted as saying by Russian media: "We do not divulge the details, but the contract with Sergey (Sirotkin) is for several seasons.
"Together with Paddy, I want Williams to become world champions once again and Sergey is a part of that," he added.
O'Driscoll is quoted by Sport-Express as saying that Sirotkin's greatest strength is his "consistency".
"In the tests he was incredibly consistent," he said.
"Yes, many tracks are unfamiliar to him, but Sirotkin is very talented and a fast learner."
Many believe it was Sirotkin's big backing by the Russian bank SMP that gave him precedence over Kubica.
But SMP boss Boris Rotenberg insists: "Money is an important component, but Sirotkin is at Williams not because of money but because of the sporting factor.
"We are investing our money in technology instead," he told Tass news agency.
McLaren driver Stoffel Vandoorne also backed Sirotkin.
"Williams made a very good choice," he told La Derniere Heure newspaper.
"I competed against Sergey and he is a very good and very fast driver who works hard," the Belgian said. "He's faster than many believe."
Williams' Lowe agrees: "It is important that the drivers squeeze the last tenths from the car, and I can tell you that Sergey is very smart and very fast."
SMP racing director Dmitry Samorukov confirmed that Sirotkin's contract is for multiple years.
"We cannot disclose that information in detail, but it's one year or more," he told Sportbox. "Everything will depend on how Sergey will prove himself this year."
Monza boss admits Italy GP future in doubt
Monza start 2017
(GMM) Monza boss Angelo Sticchi Damiani has admitted the future of the Italian grand prix is not secure for the future.
After a period of uncertainty, the historic race is firmly on the 2018 calendar.
But the boss of the Italian automobile club Aci told La Gazzetta dello Sport: "If conditions do not change we can no longer guarantee the future of the grand prix at Monza.
"For the 100 year anniversary in 2022, it's only right that the circuit must be adapted," Sticchi Damiani insisted.
He said one major problem is an Italian regulation known as the 'stability law', explaining: "We do not cost the state one euro and we don't ask for anything except that we are not hindered."
Like the other 20 race promoters, representatives of Monza attended a key meeting last week with Liberty Media.
Sticchi Damiani said: "What I notice is a general suffering. On the part of Liberty it is because a monstrous investment has been made and now there must be a return.
"And also (it is true) on the side of the teams, who have even higher costs, and us as organisers who are strangled," he added.
Pirelli: F1 unlikely to return to tire competition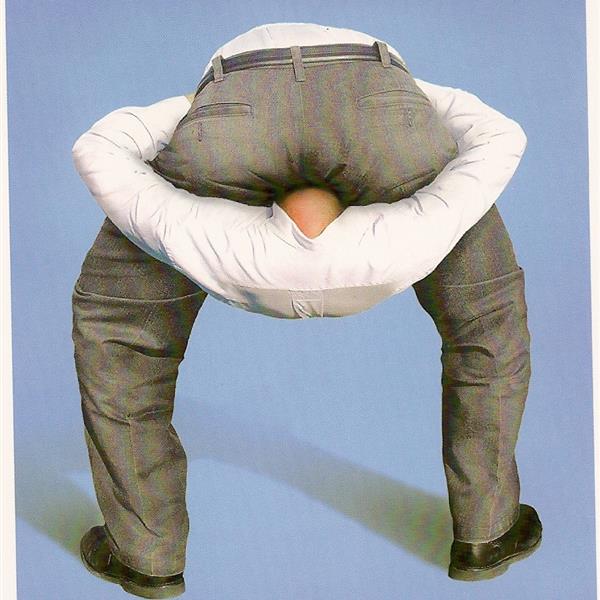 Any sanctioning body who proposes tire competition has their head firmly planted between their buttocks
Pirelli Racing Manager Mario Isola says he doubts that Formula 1 will ever return to competition between two tire manufacturers, citing increased costs and performance variation.
Formula 1 has had a tire war at various stages through its history, most recently when Bridgestone and Michelin traded honors between 2001 and 2006.
However, Michelin's withdrawal at the end of 2006 left Bridgestone as the sport's sole supplier, a mantra which fell to Pirelli when it replaced the Japanese company for 2011.
Pirelli's current deal runs through 2019 and Isola does not expect Formula 1 to revert to a tire war when the next contact cycle begins.
"It is a different situation," he said at the Autosport Show.
"At the moment, we supply the same product to all teams, so we put all the teams on the same level, in terms of tires.
"If you open competition, you increase the costs because you need to test.
"You will have top teams with a better product compared to the midfield or lower teams as you don't have any obligation to supply the same tires to everybody.
"You create a differential between the top teams and the others.
"Maybe with two or three tire manufacturers, you can have a couple of teams fighting at top but the rest will be struggling for performance.
"With the tire, you can easily find half a second or more, so you generate a bigger delta [between teams] compared to now."
Isola also reckons the introduction of the Hyper Soft compound will contribute to quicker lap times in 2018.
"I would like to see the Hyper Soft in some races this year, Monaco is probably the race where we're going to use it for the first time," he said.
"In terms of lap times, we will have faster lap times this year, because we should consider the development of the car that is probably roughly one second per lap as an average.
"Plus the fact that especially at the beginning of the season we are planning to use softer compounds.
"So in my expectation we should be quicker compared to last year by 1.5s per lap by average, it's a lot, it's another big step."
Formula 1 set for minimum driver weight in 2019
Alexander Rossi would be even faster in F1 with this rule. He was taller, and hence heavier, than almost all the F1 drivers
Formula 1 is set to introduce a minimum driver weight in 2019 as part of a plan to avoid penalizing heavier drivers.
During a meeting of the F1 Strategy Group this week, the proposal was tabled that car and driver weight should once again be split, like it was prior to 1995, with a minimum car and driver weight specified in the regulations.
Driver weight has become an issue again, with the FIA raising the overall minimum weight for 2018 to 734kg, taking into account the Halo. However estimates have actually put the overall Halo weight at between 12-14kg with mounting points and changes to the chassis, thus reducing the scope for performance ballast and therefore penalizing heavier drivers.
For 2019, it's believed an 80kg weight will be specified for the driver, meaning any driver weighing under that limit will have to run ballast equal to their deficit – to avoid teams using that ballast unfairly, i.e. by placing it strategically to balance the car, it will have to be positioned under the seat in a pre-determined location.
Although drivers weighing more than 80kg will still be penalized slightly, the system should make it fairer overall and avoid drivers having to drastically lose weight which led to some health concerns in recent seasons, including drivers racing without water bottles to avoid carrying excess weight.
The weight of the car, which will again rise by 6kg in 2019, will be 660kg without the driver and seat, therefore giving engineers a specific target to aim for, rather than having to take into account the weight of their two drivers – which could fluctuate during the off-season.
Future technical changes to focus on three specific areas
Ross Brawn
As Liberty Media seeks to improve the show, the man charged with spearheading the technical revolution is Ross Brawn, and since being appointed Formula One Management's technical boss he has been assembling a team of engineers whose aim is to produce the regulations that will provide the best racing… at the right price, thereby not only winning over the fans but hopefully attracting new teams and engine manufacturers.
One of the former colleagues recruited to Brawn's team is former Williams technical boss Pat Symonds who reveals that going forward there are three areas of the car of particular interest.
"F1 technical regulations are split into 21 sections," he told the MIA's Entertainment and Energy-Efficient Motorsport Conference. "As we go through those sections, we can see some of them aren't very relevant to the spectacle. So we decided that what we wanted to do was technically, we wanted to have three performance differentiators.
"Those would be aerodynamics," he continued, "it is interesting to a lot of people and no one could write rules that didn't make it a performance differentiator so we might as well expect it and make it one of the things that matters.
"Equally, the power unit. For manufacturers involved in F1, it's important to them. It interesting to fans so let's make it a performance differential.
"Finally, suspension, and by that I mean the way we treat the tires, the way the teams use the tires. Those are the three technical differentiators that we want to see."
However, at a time Liberty is also looking to improve competition by levelling the playing field in terms of prize money and also what teams are allowed to spend, Symonds admitted: "Costs are making it difficult for those further down the field to make an impression on the leaders.
"We want to get rid of predictability," he added. "Over the last couple of decades, the worst times in racing have been when the result has been predictable. We had a little bit of it with the Mercedes domination. At least for a couple of years we didn't know which driver might have won.
"We want to look at the spectacle, we want visual appeal, we want to recognize the role of the driver. We need to look at the problem of the live audience and the TV audience as they have different requirements.
"And we have to look at the race week experience. It's no longer good enough to think about just what happens on Sunday."