Latest F1 news in brief – Tuesday
2018 F1 tires

Pirelli defends expansion to seven tire types

2018 engine rule change 'crazy' – Mercedes
Kubica 'deserves a chance' – Pirelli
F1 'still priority' despite Formula E test – Giovinazzi
Marchionne denies eyeing Ferrari buy-in
F1 Is 'Nowhere' Compared To Other Sports In Social Media Sphere, Symonds Says
Pirelli defends expansion to seven tire types
(GMM) Pirelli has defended its decision to expand its range of tire compounds for 2018.
The number of compounds for the coming season has blown out to seven, with the introduction of the 'superhard' and the 'hypersoft' options.
One criticism is that fans struggling to understand F1 now have an even tougher task.
"You cannot always please everyone," Pirelli F1 boss Mario Isola told Auto Motor und Sport.
"But it surprised me that it made such big waves. Our task now is to explain to people that it does not complicate things.
"There are still three compounds per weekend, and if you take the superhard out, you only have to remember six colors. That's not rocket science," he said.
However, Isola admitted that Pirelli had considered trying to simplify the coloring system amid the criticism.
"We considered saying there is only a hard, medium and soft each weekend and then using the same three colors for all races," he revealed.
"But in my opinion that is not the right message. In formula one there are always different aero packages, cooling systems, setups and so on, which is part of the sport."
2018 engine rule change 'crazy' – Mercedes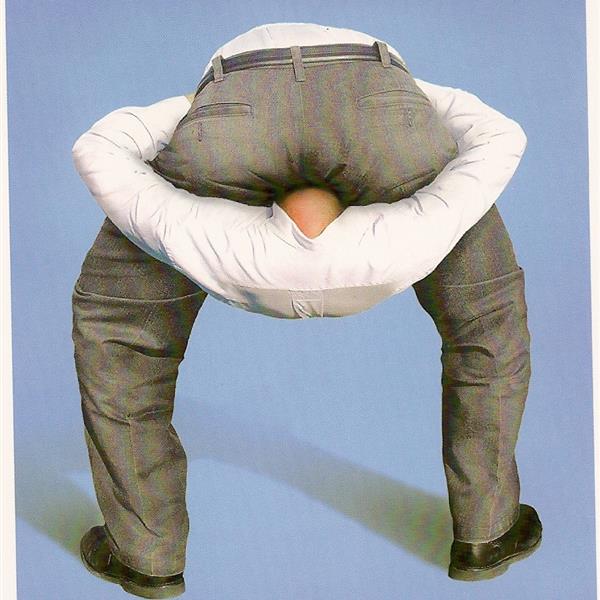 F1 engine rule makers on any given day
(GMM) Andy Cowell has described as "crazy" the new engine rules for 2018.
Although Mercedes has dominated throughout the 'power unit' era, engine boss Cowell says he does not support the move from four to three engines per driver this year.
"It's crazy," he is quoted by Italy's Corriere dello Sport, "because the manufacturers will have to virtually redo many parts."
He therefore hit out at the FIA's basic intention of the rules, which is to reduce costs.
"We will build at least 80-100 engines and then test them on the bench and take the three or four that have the best reliability and power characteristics," said Cowell.
"That's a huge cost that the manufacturers will not be able to recover."
Alain Prost, the advisor for Renault, agrees that there is no great need for the FIA to keep trying to reduce engine costs in the current era.
"My (Prost GP) engine cost EUR 23 million in 2001 and we would have paid 25.5 million the following year if we had survived," he told France's Auto Plus.
"Today we are at engine prices between 12 and 14 million. Each manufacturer has therefore brought down prices with significantly more complex engines," Prost added.
Kubica 'deserves a chance' – Pirelli
Kubica's check was just too much smaller than Sirotkin's
(GMM) Robert Kubica needs more time to re-adjust to modern formula one.
That is the view of Pirelli F1 boss Mario Isola, amid reports Williams is now preparing to finally announce that Sergey Sirotkin will race for the team in 2018.
Pole Kubica may be given a test role, but many are disappointed that Williams or Renault did not give him the chance to make a popular return to F1 seven years after serious injury.
"He did not drive a formula one car for a long time and therefore needs time to adjust," Isola is quoted by Algemeen Dagblad newspaper.
"In Abu Dhabi you could see that he was getting used to the car. The 2011 car was very different from the 2017 one, but I felt that he performed more than well and had no limitation. He really deserves a chance," he added.
F1 'still priority' despite Formula E test – Giovinazzi
Antonio Giovinazzi
(GMM) Antonio Giovinazzi insists formula one remains his "priority".
With the support of Ferrari, the Italian made his F1 debut early last year as he temporarily replaced the injured Sauber driver Pascal Wehrlein.
But for 2018, it was Ferrari's other junior – new F2 champion Charles Leclerc – who got the green-light for the full-time Sauber seat.
Giovinazzi will now have a reserve and occasional Friday practice role, but he notably tested recently for the Virgin Formula E team.
"The car is very different from everything I was used to before," the 24-year-old told Italy's La Gazzetta dello Sport.
"It has less downforce so braking must be more accurate. In my opinion, the day went well."
But Giovinazzi denies that the test indicates that Ferrari is ushering the Italian driver into Formula E rather than continue to steer him towards F1.
"It was my personal initiative," he insisted. "Ferrari did not participate in it.
"I wanted to understand how everything works in Formula E, because there's nothing better than driving a racing car. But my priority remains formula one. I will do everything to get a place in one of the teams," Giovinazzi said.
He confirmed that he will be Sauber's reserve and occasional Friday practice driver in 2018.
"The rest of the time I will try to be as useful to the team as I can," he said.
Marchionne denies eyeing Ferrari buy-in
Sergio Marchionne laughs at rumor. Ferrari is now a public company so he cannot buy it
(GMM) Sergio Marchionne has denied that he has plans to buy into Ferrari after stepping down as Fiat president.
The Italian-Canadian has already announced that he will retire as Fiat Chrysler chief in April of 2019, because "I want to do something else".
But he will remain in charge at Ferrari until at least early 2021, triggering rumors the Fiat exit could in fact be because he wants to buy the fabled Maranello marque.
"All noise," Italy's La Gazzetta dello Sport quotes him as denying.
Referring to Ferrari, he said: "It's good that we are optimistic. We will try to win the world championship, make a lot of money and we'll all be happy."
Marchionne said another big objective for 2018 is to continue to build the profile of Alfa Romeo, the new Sauber title sponsor.
"Alfa Romeo is unfinished business," he said. "We must continue to ensure that the brand is established internationally."
F1 Is 'Nowhere' Compared To Other Sports In Social Media Sphere, Symonds Says
Pat Symonds does not realize that when fans turn to social media to get all their news, TV ratings plummet and the sport dies. F1 TV ratings have remained high because their fans are not using social media to a large extent to follow the sport. Social media followers make Facebook, Instagram and Twitter rich while the sport derives $0.00 from social media.
Formula 1 is still "nowhere" compared to rival sports in the world of social media "despite reporting a huge boost in interaction," former Williams F1 Chief Technical Officer Pat Symonds said, according to Newbold & Barretto of MOTORSPORT.
Last week, F1 reported it had 11.9 million followers on Facebook, Twitter, Instagram and YouTube, which represents a rise of 54.9% from '16.
Symonds, who last year joined the team of specialists working under F1 Managing Dir Ross Brawn that is tasked with "helping define F1's future direction," said that there was "so much more that could be done."
Symonds: "When you read it, it looks like good news but in reality, we are nowhere. We're so far behind. If you just look at Facebook, Mercedes are there at over 10 million against 95.5 million for Barcelona (a soccer team)." MOTORSPORT