Formula 1 Teams Continue To Have Impact On Bobsleigh Technology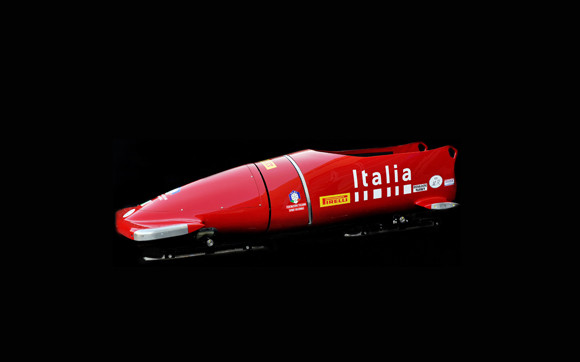 Ferrari inspired bobsleigh
There are "plenty of reasons why the sport of bobsleigh is sometimes referred to" as Formula 1 on ice, according to Alan Baldwin of REUTERS.
Italy's sleds, painted Ferrari red "and with a set of team sponsor Pirelli's P-Zero tires painted on the sides," are "even liveried to look like racing cars."
Ferrari has worked with the Italian bobsleigh federation since '10. Former rival BMW, the title sponsor of the Int'l Bobsleigh & Skeleton Federation World Cup, has long been a partner of the U.S. Bobsleigh team while McLaren "teamed up with Britain's bob and skeleton athletes" for the Sochi 2014 Games.
Rachel Blackburn, a former McLaren employee who has been involved in Britain's skeleton program since '06, said, "There's always the link between the Formula 1 companies, or any motor company, and skeleton and bobsleigh. There's the Ferrari sleds and the BMW sleds. … When we were at McLaren it kind of made a good story."
That "somewhat manufactured rivalry has died down in the years since Sochi," with McLaren "no longer involved and Ferrari's presence distinctly low key."
But the worlds of grand prix motor racing and sliding sports "still have plenty in common." REUTERS