Navistar Will Have More Electric Trucks on the Road Than Tesla by 2025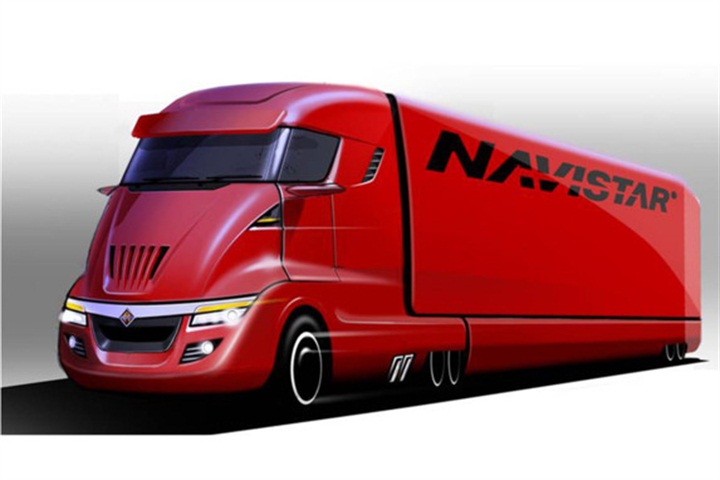 Navistar electric truck concept. Tesla is changing the automotive world
While the Tesla Model S caught luxury automakers by surprise, manufacturers of commercial trucks are responding quickly to Tesla's new all-electric Semi. Companies like Daimler, Cummins, and Navistar are already working on their own electric trucks.
Navistar's stated desire to take on Tesla while lacking the appropriate product echoes another established truck maker: Daimler. The German company has said it isn't concerned about the Tesla Semi but hasn't discussed specific plans for an electric semi truck of its own. Daimler is already selling an electric truck, the Fuso eCanter, but it's a smaller box truck designed for local deliveries.
Daimler plans to build larger electric trucks, but they will be medium-duty models smaller than the Tesla Semi.
Still, it wouldn't be out of the question for Navistar or Daimler to launch an all-electric Class 8 semi truck sometime within the next few years and quickly ramp up production. Tesla has missed most of its product-launch deadlines, so it's possible that the company's first semi trucks will reach customers later than 2019. Navistar and Daimler are also experienced truck builders, while Tesla is new to the game.
Regardless of who gets there first, electric trucks could have a major impact on emissions. Commercial trucks cover far more mileage than the average passenger car every year, with much worse fuel economy. Electric powertrains can also dramatically reduce operating costs.
Troy Clarke, the CEO of Navistar, went so far as to boast in an interview with Trucks.com that his company will put more electric trucks on the road than Tesla by 2025. Tesla may have hundreds of reservations for its truck, but Clarke said truck buyers' familiarity with the Navistar brand will ultimately allow it to score more business.
It's true that Navistar is a major player in the Class 8 semi-truck market Tesla hopes to disrupt. The company controls 11 percent of that market, according to Trucks.com. But Navistar has yet to unveil an all-electric Class 8 truck that can compete directly with the Tesla Semi. With Tesla aiming to begin deliveries in 2019, Navistar had better hurry.
So far, Navistar has only discussed launching a smaller medium-duty electric truck and an electric school bus. Both vehicles will be co-developed with Volkswagen Truck & Bus and, like the Tesla Semi, are scheduled to launch in 2019. But while those vehicles could go a long way toward reducing emissions, they aren't direct competitors for Tesla's truck. The Drive