F1 News in brief – Sunday
Ferrari's 2018 Formula 1 car passes FIA frontal crash tests

Wolff: Williams should be 'bold' on driver choice
Marko optimistic over STR/Honda chances
Gasly reckons Honda can 'surprise' in 2018
Hamilton expects stronger Bottas in 2018
Brown encouraged by Vandoorne development
Ericsson impressed by Sauber's resilience
Ferrari's 2018 Formula 1 car passes FIA frontal crash tests
Ferrari's 2018 Formula 1 car has successfully passed its FIA frontal crash tests, and is believed to be the first new model to do so.
The car, known internally as the 669, passed the tests at the FIA-approved CSI facility at Bollate, near Milan, under the supervision of technical director Mattia Binotto on Friday.
It had earlier passed the relevant static tests.
The Italian team reached the landmark exactly two months before the scheduled online launch of the new car on February 22, allowing plenty of time for further development.
Like its rivals, Ferrari must comply with the recently issued technical directive on steering and front suspension.
This is intended to stop teams from lowering the front ride height in corners.
Ferrari is one of several top teams understood to be in the process modifying its original geometry in order to remove any doubts about legality.
The new car is the work of a team led by chief designer Simone Resta and head of aero Enrico Cardile. Autosport
Wolff: Williams should be 'bold' on driver choice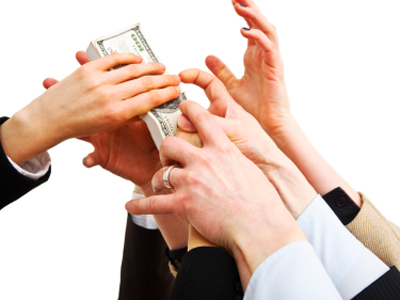 Williams will be bold alright, they'll grab as much money as they can from the driver with the largest check
Mercedes boss Toto Wolff believes Williams should be "bold" with its 2018 driver choice and choose another young driver to partner Lance Stroll next season.
Williams has been evaluating its choices to replace the retired Felipe Massa next year, and has assessed both Robert Kubica and Sergey Sirotkin in current-spec machinery.
Wolff, who was a shareholder and senior figure at Williams before moving to Mercedes, reckons the Grove-based operation should pick youth, but is also aware of financial requirements.
"If I were Williams today I would be bold and would put a George Russell or a Lando Norris in the car or a [Charles] Leclerc," Wolff explained to the BBC.
"One of these really bright talented kids who have won championships in the past to develop the next superstar.
"But having said that there is a financial reality they live in and they have to find the right compromise."
Mercedes' own driver line-up into 2019 remains uncertain, though Wolff commented that he expects Lewis Hamilton to stay, with contract negotiations already underway.
Valtteri Bottas, meanwhile, is only on a one-year extension, having joined from Williams in the wake of Nico Rosberg's retirement, and Wolff expanded on Mercedes' mindset heading into 2018.
"We have realized that the positive dynamics we had between Valtteri and Lewis in a difficult season like we had in 2017, was an asset," Wolff commented.
"In so far as I would like the pairing to continue, we are committed to both of them in 2018 but having said that 2019 is a very exciting new year.
"There are young drivers that will have gained more experience and some of the very good ones like Daniel [Ricciardo] become free.
"And what we want to see is how the first third of the season pans out, whether our car is good enough and strong enough.
"This is what we are actually concentrating on and then we will analyze and then take the right decisions hopefully." GPUpdate
Marko optimistic over STR/Honda chances
Dr. Helmut Marko
Red Bull consultant Helmut Marko believes Honda will be successful in Formula 1 "sooner than everybody is expecting", amid Toro Rosso's impending partnership with the manufacturer.
Honda returned to Formula 1 with McLaren in 2015 but reliability and performance issues limited results, accentuated further by Honda's decision to adopt a revised power unit concept in 2017.
McLaren and Honda ultimately split, with Toro Rosso signing a three-year deal to use Honda engines, and Marko is sure the Japanese company can still flourish in Formula 1.
"We are very happy with the Toro Rosso and Honda cooperation," Marko explained to the official Formula 1 website.
"Toro Rosso will put all its efforts into making a competitive chassis.
"We do believe in Honda – otherwise we wouldn't have made that deal. I am very impressed with the facilities that they have – and their determination to win.
"It is just a matter of bringing everything together and we believe that this moment will arrive sooner than everybody is expecting.
"We will observe very closely – beyond 2018 everything [at Red Bull Racing] is open!"
Toro Rosso will enter 2018 with a revised driver line-up after recruiting Pierre Gasly and Brendon Hartley to replace Renault-bound Carlos Sainz Jr. and the axed Daniil Kvyat.
Marko added that he remains bemused by Kvyat's downward spiral, commenting: "Unfortunately we don't know why [Kvyat struggled]. Maybe because of that we couldn't cure it.
"In his first year in F1 he was a revelation, often being quicker than [Daniel] Ricciardo – that's why we moved him to Red Bull Racing.
"But then suddenly his curve started to run south. This happens sometimes unfortunately.
"We gave him more than one fair chance, but he could not use his potential. That's how it sometimes goes." GPUpdate
Gasly reckons Honda can 'surprise' in 2018
Gasly hopes STR is fast with Honda
Toro Rosso's Pierre Gasly believes the team's new power unit partner Honda can "surprise" its opponents in Formula 1 next season, despite the marque's recent struggles.
Honda returned to the sport in 2015 as McLaren's supplier, but reliability and performance issues restricted the operation to ninth in the standings.
Having improved to sixth in 2016, McLaren-Honda slumped to ninth once more in 2017, amid the manufacturer's decision to implement a new power unit concept, prompting the parties to divorce.
Honda will instead link up with Toro Rosso in 2018, and Gasly reckons the company's progress through 2017, and time frame before the new season starts, provides reason for optimism.
"Their goal is to prove to everyone that they can make fast engines," Gasly explained when asked by GPUpdate.net about 2018.
"We are the only ones to have their engines, so we're sure they'll give everything they can to give the best treatment and there will be no compromise.
"I think this is positive thing, they will have an extra three or four months to improve before the beginning of the year.
"At the moment they are definitely improving; when you look at the McLarens, they are much better now [at the end of the season] than like six months ago.
"If they manage to keep this momentum I think it will be a good move and I think it will surprise everyone in a nice way, so let's hope it can happen."
Gasly quipped: "I'm not expecting a Brawn GP season but maybe it could be a surprise and it'll be really nice to see it!"
Gasly, a long-term member of Red Bull's junior scheme, will embark on his first full season in Formula 1 in 2018, having competed in five Grands Prix with Toro Rosso during the latter stages of this year. GPUpdate
Hamilton expects stronger Bottas in 2018
Bottas and Hamilton
Lewis Hamilton says he expects Mercedes team-mate Valtteri Bottas to provide a sterner challenge in 2018, after pulling clear in their battle through 2017.
Bottas replaced retired Nico Rosberg in Mercedes' line-up for 2017 and claimed victories in Russia and Austria to remain in the title hunt, trailing Hamilton by just 19 points prior to the summer break.
However, Bottas' form dipped when the sport returned from its mid-season hiatus, taking just two podiums during the six-race spell in which Hamilton claimed five wins, as the Briton surged towards the title.
Hamilton wrapped up the championship, his fourth, in Mexico, but Bottas bounced back qualify as the quickest Mercedes driver across the last two races, and capped his campaign with victory in Abu Dhabi.
Hamilton believes that the form Bottas displayed through 2017 demonstrates that the Finn will emerge as a tougher opponent during their second year as team-mates in 2018.
"Valtteri's been an amazing team-mate this year," said Hamilton.
"It's not easy at all to go to a team for the first year, particularly as you already had plans to be somewhere else at the beginning of the year.
"You then have a very short period of time to get used to a new team, learn the new systems, learn the tools which you'll use during the year.
"It takes a long time to learn how to manipulate the car to help extract your performance, so he hit the ground pretty fast at the beginning of the year.
"Then another part of it is the pressures of fighting for a World Championship is not the easiest of things.
"There are drivers who have sustained a little bit then fallen back and never recovered from that mental fight that you have.
"He's very strong minded and he came back and finished up strong so I anticipate he's going to be stronger next year, so I'm going to make sure I'm on my toes."
Hamilton also praised Bottas for his approach through 2017, ensuring that there was "perfect harmony" within Mercedes, after enduring frosty relationship with previous team-mate Rosberg.
"There's incredible respect between us and our work ethic is similar and I think our family morals are similar," said Hamilton.
"Ultimately we want to win the right way through being the fastest on the track, and there's nothing in the background happening at all, there's zero, there's perfect harmony within the team.
"We just want to be quickest on the track, he's not trying to do it any other way but through his talent, and he sees that with me, which is why it's super easy to get on." GPUpdate
Brown encouraged by Vandoorne development
Stoffel Vandoorne
McLaren Executive Director Zak Brown says he has been impressed by the manner in which Stoffel Vandoorne progressed through the course of his first full season in Formula 1.
Vandoorne struggled during the early events, suffering seven Q1 eliminations from the opening eight Grands Prix, but made gains as McLaren-Honda moved back towards the midfield.
Vandoorne picked up a point in Hungary and claimed successive seventh-placed finishes in Singapore and Malaysia, leaving Brown encouraged by the manner in which the Belgian bounced back.
"It was a very difficult start for him with our reliability issues," Brown said when asked about Vandoorne's season by GPUpdate.net.
"He's a rookie, he was going to a lot of tracks for the first time.
"Fernando [Alonso] has the benefit of 15 or 16 years [of being in Formula 1], so if he had an issue and it was kind of 'you've got five laps to do it', he could draw on 15 years' experience.
"Stoffel would miss some sessions, having never been to the track before, and he's got five laps to do it, oh and by the way your team-mate is one of the best drivers in the world.
"If you look at the pressure and circumstances, his attitude was great, his speed is getting better and better, he's very close to Fernando now."
Brown also believes that McLaren's tendency to supply Alonso's car with updates, when only one part/package was available, occasionally accentuated the pace difference between the pair.
"They've not always had the same equipment," Brown outlined.
"We run both cars identically but there have been times that you have only one development piece so nine out of 10 times you give that to the more experienced driver.
"There were some races where the gap may have looked larger than they were but that was a car gap more than a driver gap, so I'm very happy with him." GPUpdate
Ericsson impressed by Sauber's resilience
Marcus Ericsson
Sauber's Marcus Ericsson has praised the team's resilience for the way it responded to its slump in form through the middle part of the 2017 Formula 1 campaign.
Sauber scored five points, courtesy of Pascal Wehrlein in Austria and Azerbaijan, but struggled for pace amid development problems and the impact of its year-old Ferrari engine being more keenly felt.
Ericsson and Wehrlein qualified as the slowest two drivers from Austria through to Japan, aside from in Hungary, when Wehrlein crept ahead of Williams' late stand-in Paul di Resta.
However, while Sauber never again threatened for points, it rallied during the closing rounds, only narrowly missing Q2 in the US, Mexico and Brazil, as it crept back into the lower end of the midfield.
Ericsson says he was heartened by Sauber's progress towards the end of the campaign, believing it would have been easy for the team to switch off and focus on 2018.
"[When] I heard the news Sauber was going to use the old PU [in 2017]… we knew it was not going to be good," said Ericsson.
"Everyone could see what happened with Toro Rosso [in 2016].
"You still have to try and look at it in a more positive way and say 'we'll focus more on the chassis side' and we did, but for sure it's a big handicap.
"That's why also I think with that in mind I've been quite impressed with the team and at the factory with the way we've been able to keep pushing and not give up.
"After the summer break it looked a disaster really, we were so far off the next car, over a second off per lap, and it was looking really, really bad.
"It would have been easy to give up completely and just think about next year for the team but they still kept pushing, in the factory they kept developing and bringing new stuff to the track.
"The last three or four weekends we were actually in the mix again and out-qualified people and out-raced people fair and square.
"That's a big thing for the team and shows the team has a lot of quality both on track but also at the factory."
Ericsson will remain with the Alfa Romeo-affiliated operation in 2018, alongside Ferrari-backed youngster Charles Leclerc. GPUpdate