Latest F1 news in brief – Monday
Not everyone likes the new F1 logo. The logo wasn't broken so why fix it. The F1 engine rules are what need fixing

Drivers not keen on new F1 logo

Tilke defends Abu Dhabi layout after dull finale
Ferrari can choose to quit F1 – Todt
Todt denies Halo will be scrapped
Lauda quits as German TV pundit
Sauber to run Leclerc in Abu Dhabi test
Raikkonen bemoans 'painful' fuel-saving
'Lonely' Vettel rues lack of Ferrari pace
Bottas was 'managing pace' amid pressure
2018 engine rules 'not barking mad' – Wolff
Massa proves he's better than Stroll right to the bitter end
Drivers not keen on new F1 logo
(GMM) Top F1 drivers have reacted coolly to the unveiling of the sport's new logo.
Although the full F1 rebranding won't be launched until the start of next season, the world got a peek at the new logo on the podium of the 2017 finale in Abu Dhabi.
"We wanted to present it now in order to help our partners look into how they will use it," F1 commercial boss Sean Bratches is quoted by La Gazzetta dello Sport.
But Sebastian Vettel, referring to the iconic 'flying 1' logo that was introduced in the Bernie Ecclestone era in 1993, said: "I liked the old one better."
Liberty Media's new F1 trademark is a stylized F and 1, similar to the red ESPN logo.
"It feels like the new owners want to prove themselves by abandoning what was done before," Igor Yermilin, a Russian motor racing official, told Sportbox.
"But the new logo is incomprehensible, uninteresting, cheap and primitive," he argued.
Abu Dhabi winner Valtteri Bottas added: "What was wrong with the old one?"
And world champion Lewis Hamilton said: "I think the one we had already was iconic. Just imagine Ferrari or Mercedes changing their logos."
F1 commercial boss Sean Bratches explains: "Many people never realized that there was an invisible 1 between the F and the 1 in the old logo. The new logo is clearer.
"It was also difficult to embroider the impression of speed in the old logo on shirts, etc.
"In the digital era, big brands like Starbucks and Coca-Cola have simplified their logos for clarity, and that's the case for us as well."
As for the criticism, Bratches said: "Every time a brand is changed, and especially a brand that arouses so much passion, you have to expect these reactions.
"It's normal that people do not like change, but I think that's good because it shows that people care about the brand," he added.
FIA president Jean Todt said the sport's governing body approves of the new logo.
"It's up to the rights holders to introduce a new logo if they want to," he said in Abu Dhabi.
"People should be positive about change. The people at Liberty are very talented and have proven their qualities in other sports. I trust their judgement."
Tilke defends Abu Dhabi layout after dull finale
Hermann Tilke
(GMM) Hermann Tilke has defended the Abu Dhabi layout after a processional 2017 finale.
Red Bull's Dr Helmut Marko said after Sunday's race: "It was one of the worst races I can remember.
"Hamilton was probably faster than Bottas and Max was faster than Raikkonen, but as soon as they got close they could not follow anymore.
"We have to think about the layout of the tracks," he is quoted by Germany's Sport1.
Also to blame are the faster cars of 2017 featuring more downforce, but world champion Lewis Hamilton agreed: "I think they've got to change this track."
Mercedes boss Toto Wolff agrees: "The race was not very spectacular.
"The championship is over and that plays a role, but with the new regulations, these cars are incredibly difficult to overtake."
When faced with the criticisms, track designer Tilke said adopting Marko and Hamilton's suggestions and changing the track "would not have changed anything".
"In this race, the faster cars were ahead of the slower ones so there is no overtaking. But that's certainly not the fault of the track."
However, he said he is open to talking about how Abu Dhabi might be tweaked so that overtaking is easier.
"We will certainly discuss this further," he said.
"I already have a small idea about changing one corner that will probably have a big effect."
Ferrari can choose to quit F1 – Todt
Todt says Ferrari can quit F1. He's naive. F1 would lose 1/3 of their fan base and begin a downward spiral
(GMM) Jean Todt says the FIA cannot be swayed by Ferrari's threats about quitting formula one.
Amid Liberty Media's plans for new engine rules and a budget cap for the future, the Italian team is warning that it may not sign up for 2021 and beyond.
"That's their choice," said FIA president Todt, who led Ferrari through the ultra-successful Michael Schumacher era.
"We do not want any manufacturers to leave the sport.
"Ferrari is an icon and it is unique, and it would be very painful if they were not in formula one anymore. But that's not my responsibility," the Frenchman is quoted by Speed Week.
Todt said the decision to sell F1's commercial rights to Liberty a year ago was "right".
"Chase Carey is a great CEO and I recognize a structured organization with real professionals like Ross Brawn and Sean Bratches. The sport is in good hands," he added.
Todt denies Halo will be scrapped
The Halo remains
(GMM) Jean Todt has dismissed rumors the controversial Halo concept will be scrapped ahead of the 2018 season.
In a garage test in Abu Dhabi, Valtteri Bottas failed to get out of a Halo-equipped Mercedes within the prescribed 7 seconds.
Amid existing concerns about the aesthetics of the cockpit protection solution, and the fact the extra weight will make next year's cars slower, it all triggered rumors Halo could be scrapped at the eleventh hour.
"There is no way back," FIA president Todt is quoted by Speed Week.
"The Halo is coming and it is staying. Why? Because it offers incredible value for safety.
"I am fascinated by what has been written about it," said the Frenchman, addressing the criticism. "The Halo is simply part of the natural continuity of formula one.
"Of course it does not have to be the final word either. If we find a better solution then we will introduce it," Todt added.
Lauda quits as German TV pundit
Did Wolff insist Lauda quit TV?
(GMM) Niki Lauda announced on Sunday that he will no longer work as a F1 pundit for German broadcaster RTL.
The F1 legend and Mercedes team chairman shocked host Florian Konig and fellow pundit Nico Rosberg when he made the announcement without warning during the Abu Dhabi coverage.
Lauda later told Bild newspaper: "It was a personal decision that I made on Saturday.
"I've done this for 21 years which is long enough."
Konig said: "We had no idea beforehand. At first I thought Niki was kidding but then I looked him in the eye and realized he was serious."
"Niki stayed true to himself by taking a decision for himself and announcing it succinctly," added RTL sports boss Manfred Loppe. "We have to respect that."
The timing of Lauda's announcement is interesting, amid rumors RTL may not have its contract renewed by Liberty Media for 2018.
RTL commentator Heiko Wasser commented: "You always have to expect something with Niki.
"In recent years, his contract negotiations were always clear but this year he did not do all of the races for us. That's why I'm not shocked.
"I don't really care who replaces him. First of all, I will be happy if formula one is still on RTL."
Sauber to run Leclerc in Abu Dhabi test
Ferrari protege Charles Leclerc
Sauber has confirmed that it will run Formula 2 champion Charles Leclerc at this week's post-Abu Dhabi Grand Prix test, ahead of an anticipated full-time deal for 2018.
Ferrari-backed Leclerc, who dominated this year's Formula 2 championship, taking seven wins and eight pole positions, will run on Wednesday, the second day of the test.
He will take over from Marcus Ericsson, who has contested the past three seasons for Sauber.
Ericsson's future, though, remains unclear, the Swede admitting last week that it depends on how closely Sauber and engine supplier Ferrari work together moving forward.
Leclerc has long been tipped to land one of the Sauber seats for 2018, but Ericsson stated that "Ferrari has been pushing to get two drivers in the team".
Ericsson's statement also referred to Antonio Giovinazzi, who made several practice appearances with Haas in 2017, alongside Ferrari test runs.
Pascal Wehrlein, meanwhile, is one of several candidates pushing for the vacancy at Williams.
Sauber team boss Frederic Vasseur had hoped to announce his team's line-up at the Abu Dhabi Grand Prix, but delayed this on his arrival at Yas Marina.
Raikkonen bemoans 'painful' fuel-saving
Raikkonen explains why most F1 races are parades
Ferrari driver Kimi Raikkonen described a "painful" amount of fuel-saving in the Abu Dhabi Grand Prix, lamenting that "this has nothing to do with racing".
Raikkonen had a low-key qualifying at Yas Marina, slotting between the Red Bull drivers, and held fifth position at the start, before Daniel Ricciardo's retirement.
Raikkonen was closely followed by Max Verstappen through the race, but maintained fourth, with just eight-tenths between them at the finish.
From the early stages, though, Raikkonen had to lift "halfway through the straights" to ensure that he made it to the checkered flag.
"My car felt pretty good most of the time, but to be honest, my race was boring," commented Raikkonen, as he reflected on his evening.
"I was fuel-saving for most of the time. In my view this has nothing to do with racing, but rules are rules.
"There's nothing you can do, you keep lifting halfway through the straights, 200 meters before the braking point and the guy behind has to do the same.
"It's painful not able to push your car when you have the potential to do it. It looks close, but it's not a fight.
"I held Verstappen behind me and at the same time I was saving enough fuel to be legal.
"In some race tracks you have to do it more than in others and it's not very exciting."
Given the outcome of Sunday's race, Raikkonen edged Ricciardo to fourth in the championship standings, with just five points between them.
'Lonely' Vettel rues lack of Ferrari pace
Vettel has to get used to losing – Ferrari does not have Aldo Costa designing their cars anymore – Mercedes does
Sebastian Vettel labelled his run to a podium finish at the Abu Dhabi Grand Prix as "lonely" after Mercedes dominated the final round of the campaign.
Vettel expressed optimism over Ferrari's speed on Friday, and felt that the operation could provide a sterner test in race trim, having finished half a second behind Valtteri Bottas in qualifying.
Vettel retained third off the line but was unable to keep pace with Bottas and Lewis Hamilton up front, and gradually fell adrift of the Mercedes pair.
Vettel ultimately came home 20 seconds behind victor Bottas, though was mildly encouraged by the pace of the SF70-H after the pit-stop phase.
"In the beginning I tried very hard, I think I had a good start but [there was] nowhere to go," said Vettel.
"I locked up and flat-spotted the first set of tires a tiny bit.
"Then after three, four, five laps I just couldn't go any faster and they seemed to pull away and from there onwards it was a bit lonely.
"But after that I have to say in the second stint I really got into the rhythm and I think we had stronger pace in the second half of the race but…not good enough to match those two guys."
Vettel, winner of five Grands Prix this season, extended platitudes to victor Bottas and once more lauded World Champion Hamilton, amid hopes of a stronger Ferrari challenge in 2018.
"As to Valtteri, I'm very happy for him," he said.
"Again, very much congratulations to Lewis for this season. He deserved to win the championship this season and, I hate to say it, he was the better man.
"So, I'm sure we'll do our bit over the winter and hopefully come back stronger."
Bottas was 'managing pace' amid pressure
Bottas controlled the pace at the front in his Aldo Costa wonder machine
Abu Dhabi Grand Prix winner Valtteri Bottas says he was managing the pace at the front of the pack, amid the presence of Mercedes team-mate Lewis Hamilton.
Bottas led away from pole position but came under pressure from Hamilton after the sole pit-stop phase, with the Briton moving to within half a second, having been over two seconds back.
A mistake by Hamilton into Turn 17 compromised his prospects, and while he gradually drew closer to Bottas, the leader pulled clear in the closing stages to record his third win of the campaign.
"It is a really important win for me," said Bottas, who had not triumphed since July's Austrian Grand Prix.
"I had a pretty difficult start to the second half of the year.
"I've been working hard on all the issues and getting better and better with everything and this weekend with a pole, a win… I couldn't be happier to end the season like this."
On being chased by Hamilton, he said: "You know, I was really managing the pace and that way in the race I was leading, that was a nice feeling.
"I had one bit of a lock-up when I was approaching the lapped cars, but otherwise no issues and in the last five laps I started to go a bit quicker, I managed to build a gap and I'm really pleased.
"The car was so good and again, for this season, team, thank you very much, I've really enjoyed it."
Bottas finished his first year with Mercedes in third place in the standings.
2018 engine rules 'not barking mad' – Wolff
Wolff blames Horner (above) for the stupid 2018 3-engine rule
Mercedes boss Toto Wolff responded to Christian Horner's complaints about next season's three-engine rule, insisting Red Bull only had itself to blame for the new limit.
Formula 1 goes from four to three complete engines per driver in 2018, a move which Horner has described as "barking mad" as the Briton lobbied in vain to have the rule abandoned.
Wolff however reminded his fellow team boss that the engine reduction rule came about as a result of Red Bull's push for cheaper power units, at a time when the sport's engine manufacturers were happy to keep the four-engine allocation.
"If it's barking mad, they shouldn't have pushed to try to push for lower supply price, and we shouldn't have agreed to give that in order to achieve lower supply price," Wolff told Motorsport.com.
"We're going to go down from four engines, which was bound in the regulations, to three engines.
"This is where we are – the regulations stood for four engines for next year, and we were perfectly fine for that.
"All manufacturers were pushed, let's call it strongly encouraged, to optimize on the supply price – and this is what we did and this was the consequence.
"And everybody, as far as I remember who was on the table, was part of it. It's a massive struggle for all of us, but it's out of what we have discussed."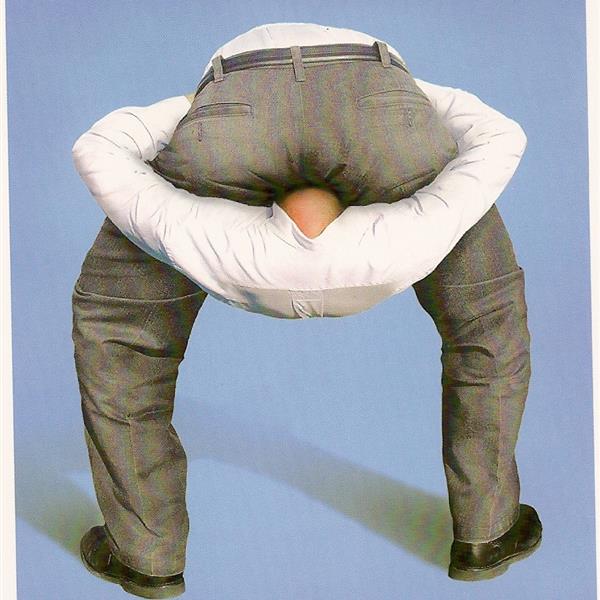 All the people in the room who voted for the 3-engine rule executed this maneuver before voting
FIA President Jean Todt also chimed in on the subject , saying there would be no going back on the three-engine rule for 2018, insisting the decision was validated by unanimously validated by the teams.
"I will say that it had been consensus — from everybody — that punishment would be through grid penalty. So that's what it is," Todt said in Abu Dhabi.
"You are talking about three engines for next year. Well, it is something that was decided.
"There were even people thinking 'why don't we have one engine for the whole championship?'. It's not something which is new; it has been decided years ago that for 2018.
"We have had some meetings with all the teams, and the way the regulations are made, the way the governance is made, to decide we want to go back to four engines [for 2018], we need to get unanimous agreement.
"And we don't have unanimous agreement, so we will have three engines."
Massa proves he's better than Stroll right to the bitter end
Felipe Massa goes out with head held high, to be replaced by a ride-buyer
Felipe Massa bowed out of Formula One in Abu Dhabi on Sunday with his head held high and one last point in a career that brought him 11 wins and almost a world championship with Ferrari.
The 36-year-old Brazilian said he was ready for the next step, whatever that might be.
"For sure, I will miss many things — racing against amazing drivers and competing in the best car and the best category in the world," he said after finishing 10th for Williams under the Yas Marina floodlights.
The farewell was one of several for Massa, who also retired last year before being brought back hurriedly by Williams in January as a replacement for Valtteri Bottas when the Finn went to Mercedes.
He had also said goodbye to his home fans in Brazil two weeks ago.
But there was still plenty of emotion as the sport saluted a man who lost out to Lewis Hamilton in the 2008 championship by a single point and then endured life-threatening head injuries in Hungary in 2009 when hit by a bouncing spring in qualifying.
"You wouldn't meet a more universally-liked driver, I think," said long-time friend and colleague Rob Smedley, now head of performance engineering at Williams after a stint at Ferrari as the Brazilian's race engineer.
"It will be weird coming to a grand prix and not having him there," he told Sky Sports television.
"We're mates so we'll see lots of each other. That won't change. He'll carry on racing because it's in his blood. I think this is now definitely, undoubtedly, the right time to retire from Formula One."
Massa ends the season 11th overall, with 43 points compared to his teenage rookie Canadian team mate Lance Stroll on 40.
But while the bulk of Stroll's points came from a third place finish in Azerbaijan and sixth in Mexico, Massa has been a more consistent scorer with 13 top 10 finishes in 20 races compared to the Canadian's seven.
"He's been unlucky, he hasn't got all the points he should have done, he should have won in Azerbaijan," said Smedley.
"But weekend in and weekend out we rely on him and to have a driver like that who is loved by the team, loved by the paddock and is still performing at the top of his game, there's no better way to go out." Alan Baldwin/Reuters