Hendrick Motorsports Unveils Their 2018 Cup Series Paint Schemes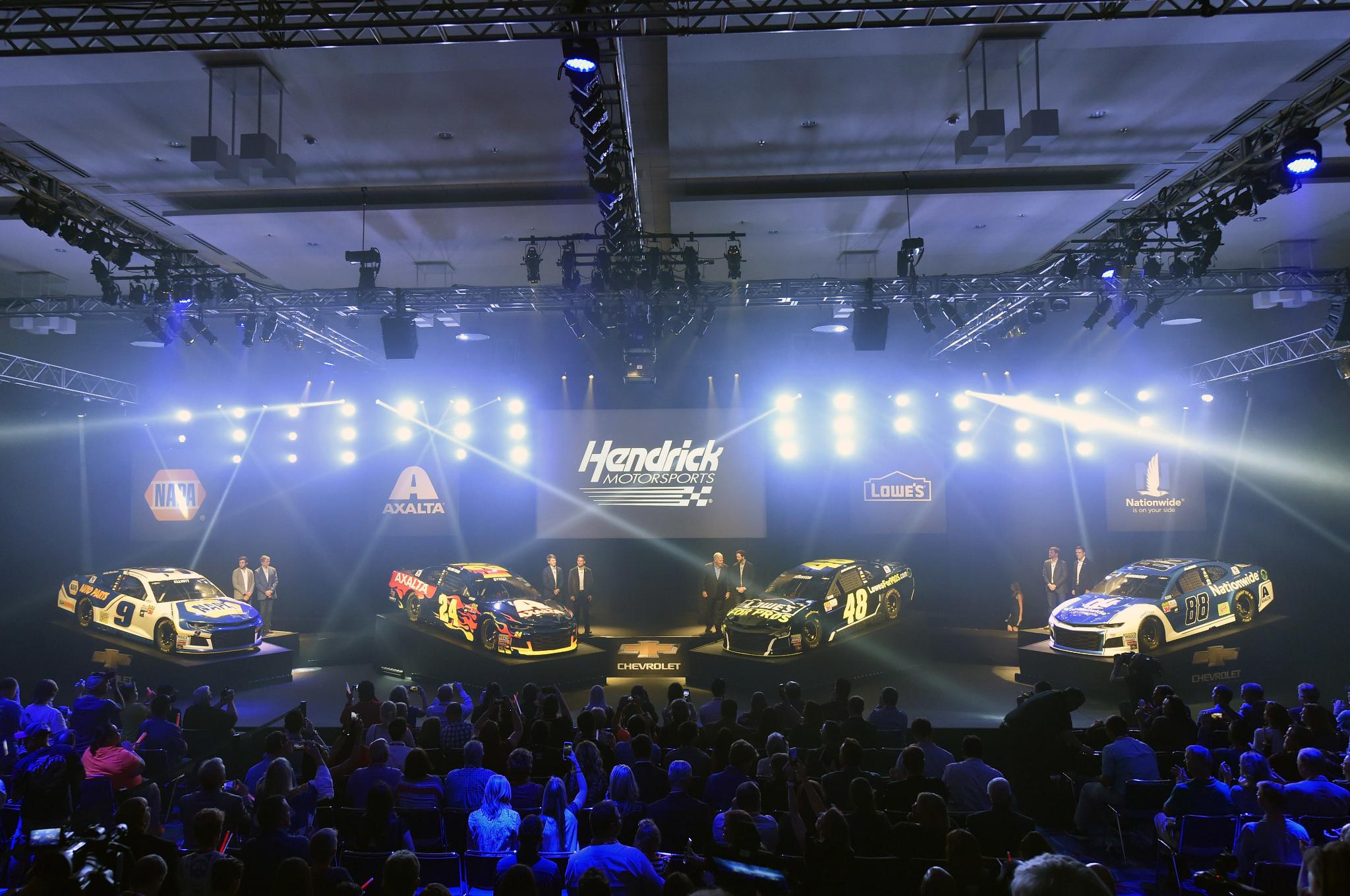 Hendrick Motorsports new rides for 2018
Hendrick Motorsports
Hendrick Motorsports officially unveiled the paint schemes for their four Monster Energy NASCAR Cup Series entries for the 2018 season.

The four newly-liveried Chevrolet Camaro ZL1 stock cars will make their on-track debut at Speedweeks at Daytona next February, but fans were treated to a sneak peek on Thursday at the NASCAR Hall of Fame in Uptown Charlotte.

All four of Hendrick Motorsports Cup Series 2018 driver lineup were on hand, including seven-time series champion Jimmie Johnson, Chase Elliott, and newcomers Alex Bowman and William Byron.

Elliott – who was joined by his father, 1988 Cup Series Champion Bill Elliott – showed off his new ride for 2018, where he will campaign the no. 9 NAPA Chevy in honor of his father.

"It's awesome," Elliott said. "With that car and that number, it turned out great. It's great to have the NAPA colors back on it. I didn't realize this until today, but I've been with them for five years starting next year, which is pretty wild, to know what they've done for me and really how far that partnership has brought me."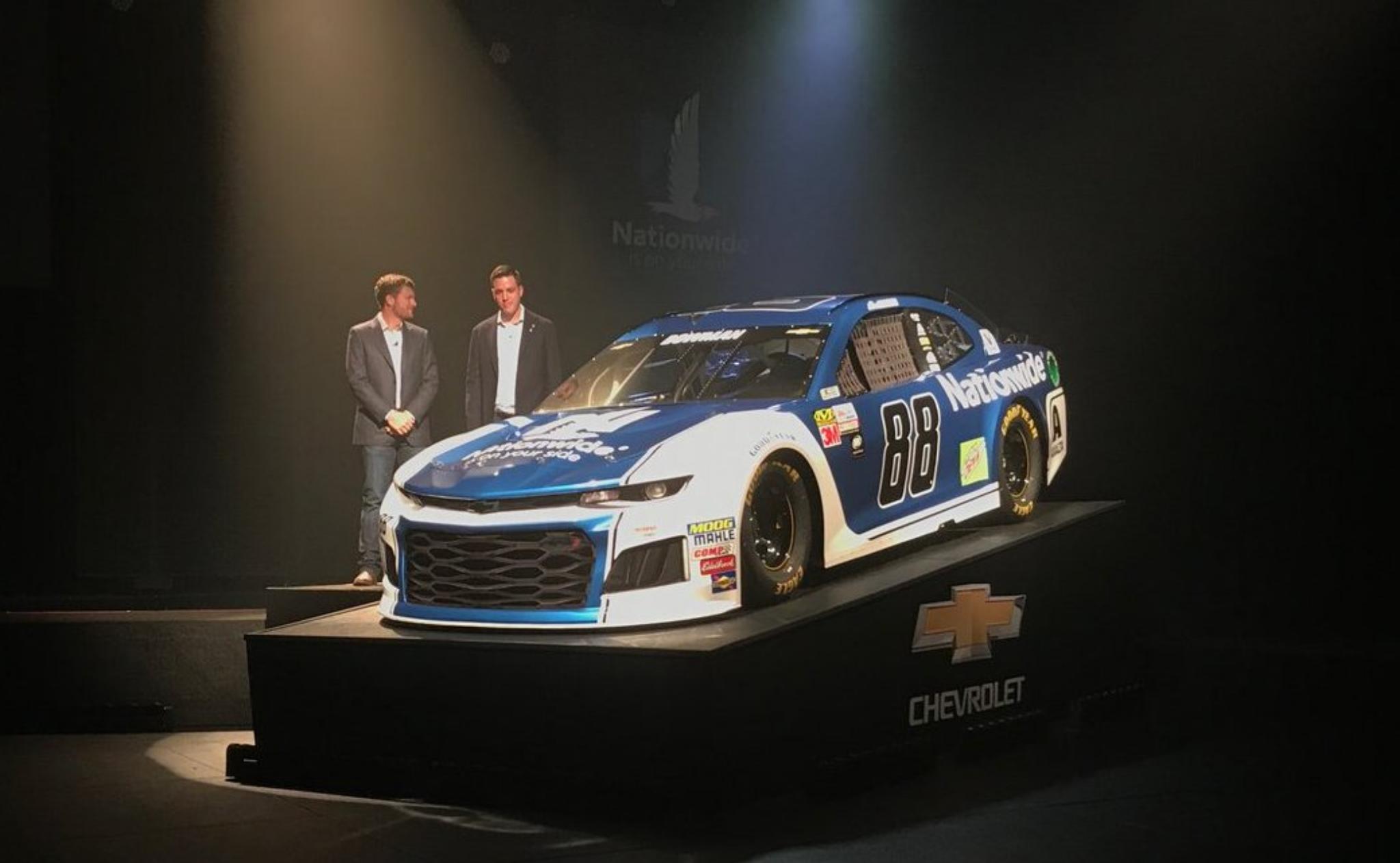 Dale Earnhardt, Jr. (L) and Alex Bowman show off the new no.88
Nationwide
Bowman was joined on stage by Dale Earnhardt, Jr., the driver Bowman will be replacing behind the wheel of the no. 88 Nationwide Chevy, which will sport blue, white and black paint scheme that Bowman helped design.

"It was really cool," Bowman said of working with Nationwide on the concept. "Going through all the ideas and everything was really special to have a hand in that. I can't thank them enough for that."
Former four-time Cup Series Champion Jeff Gordon was on hand with driver William Byron to unveil the new no. 24 Axalta Chevy, which harkens back to the paint scheme Gordon drove in his final season in 2015.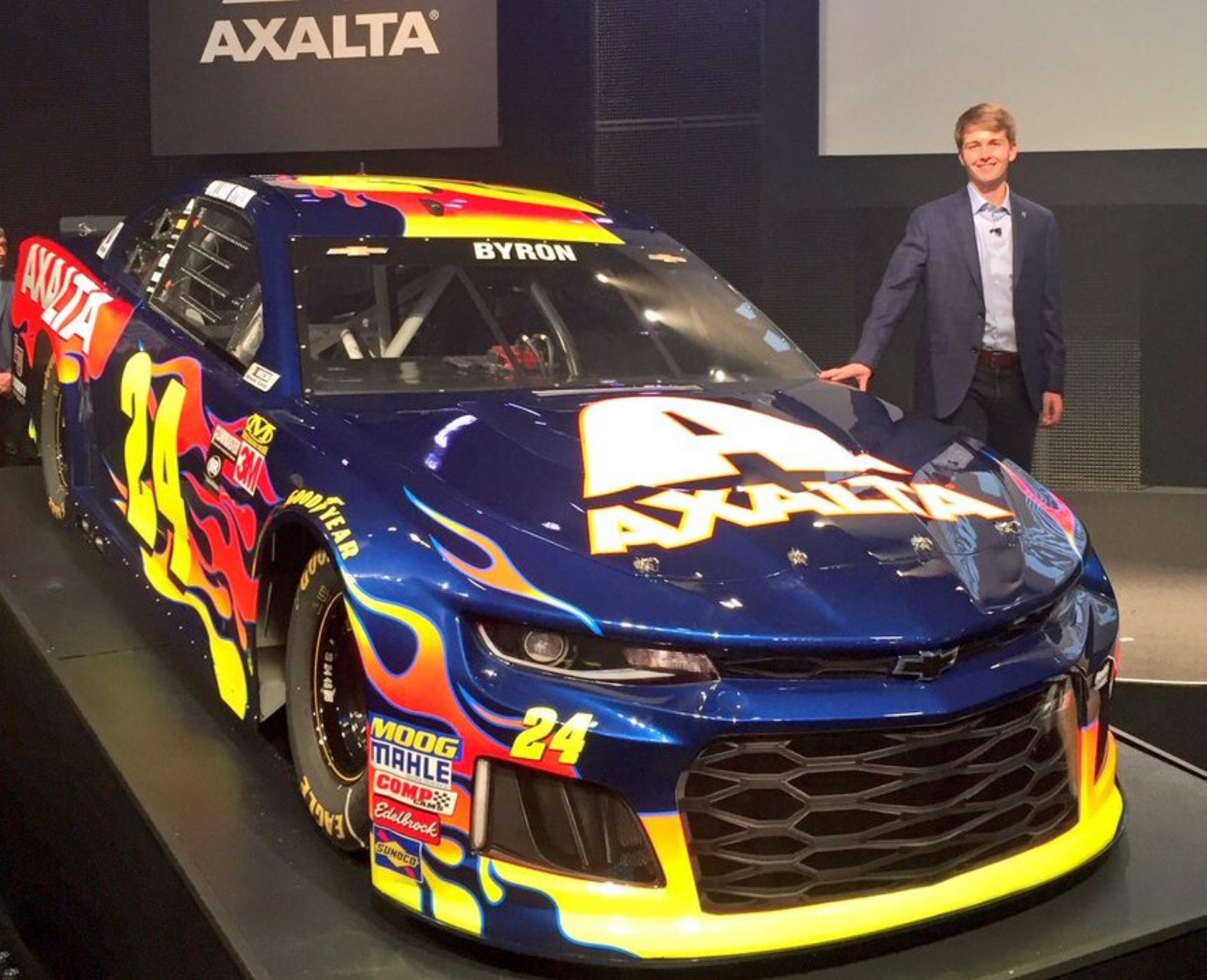 William Byron
Axalta
"I'm definitely looking forward to seeing the flames on this race car, on this 24 car," Gordon said. "And I just think William, his rise to this level, I've never seen anything like it, anybody get there faster than he has. And it's because he's earned it. He has incredible talent and it's going to be a lot of fun to watch."
Byron said it's special to know that Hendrick is taking a chance on him just like he took a chance on a young Gordon.
"Jeff Gordon started out with Axalta," he said. "It's really neat to carry their colors to Daytona next year and I'm super excited about that."