Latest F1 news in brief – Monday
Vasseur wants to build his team around a junior Mercedes driver (Wehrlein) who Mercedes will eventually take away from him. When in doubt, follow the money

Vasseur admits Ericsson could leave Sauber

Marko 'optimistic' about Red Bull-Honda future
McLaren-Renault targets race win in 2018
Palmer set to keep Renault seat in 2017
F1 presses ahead with engine rule change
Vasseur admits Ericsson could leave Sauber
(GMM) Frederic Vasseur says Mercedes junior Pascal Wehrlein is still in the running to stay at Sauber next year.
Earlier, German Wehrlein seemed resigned to losing his seat with the Swiss team, as Sauber looks to accommodate a junior promoted by engine supplier Ferrari.
But it could be Marcus Ericsson who has to give way, despite the Swede's solid links to the Sauber team owners.
But boss Vasseur told Auto Motor und Sport: "It would be a mistake to build a team around a driver just because he has a connection to the owners."
Ericsson has therefore been linked with a switch to Williams for 2018.
Vasseur continued: "Rebuilding Sauber will require patience, while drivers normally want results in the next race.
"So if he wants to sit in a podium car next year, he will have a problem with Sauber. We will talk with the owners about what is best for Marcus and the team," said the Frenchman.
Asked if that means Wehrlein still has a chance of staying in 2018, Vasseur answered: "Of course he has a chance.
"Pascal knows our situation, and I know his skills because we worked together in the DTM.
"If you want to rebuild a team, you need not only fast drivers, but those who are willing to work with the team and push it in the right direction," he added.
As for at least one of the 2018 cockpits, Vasseur hinted that a Ferrari-linked driver like Charles Leclerc is likely.
"We will discuss this with Ferrari in the coming days," he said.
"For us, the engine choice had priority and we did not want to mix that with the driver question. It would have taken too much time.
"There is now the opportunity to do that in peace," added Vasseur.
Marko 'optimistic' about Red Bull-Honda future
Dr. Helmut Marko
(GMM) Red Bull is "optimistic" about Honda's future in formula one.
With the energy drink company's Renault connection flagging, junior team Toro Rosso is linking up with Honda next year.
Some see it as an odd choice for Red Bull, given McLaren's struggle to make a works partnership succeed in three difficult years.
But Marko, the Red Bull official, told Austrian broadcaster ORF: "We contacted Honda and did some of our own research too.
"And from what we learned, we have an optimistic view of the future," he said.
"We saw both McLarens in the top 10 in Singapore, we see an engine that is developing, and we know what is going on in the background.
"Honda has the financial potential, the necessary infrastructure, one of the most modern factories with corresponding test rigs and a complete commitment to formula one and winning in a partnership," Marko added.
"But we must also address the Japanese mentality, as it is of course a little different than us Europeans," he said.
And so Marko hints that while Red Bull's Aston Martin connection is growing, the future could actually be with Honda.
"It (Aston Martin) is a financial cooperation that has nothing to do with the power train," he said.
"Now we are looking forward to seeing how Toro Rosso and Honda are going to work. In September 2018, I'll be able to say what we are going to do in 2019, which is a good time to see how Toro Rosso and Honda is working," added Marko.
McLaren-Renault targets race win in 2018
Can McLaren win in 2018?
(GMM) Eric Boullier thinks McLaren can make a swift return to the top step of the podium.
The British team is splitting with Honda after three years deep in the midfield, but boss Boullier thinks Renault power is McLaren's ticket to success as soon as 2018.
"For 2018, our goal is to fight for third place in the constructors' championship," the Frenchman is quoted by the Spanish sports daily Marca.
"But I hope we can do more than this and get a win after so many years.
"I will not start to create false expectations or put hope in our fans that we cannot fulfil, but I believe that we will at least win a race (next year)," Boullier added.
He said McLaren can be confident of achieving that because its proficiency in building good F1 cars has never faltered.
"We have always been in the top three, but we were far from that position in the last three years," he said.
"So we are going with Renault to have a better engine and get back to those top positions."
Palmer set to keep Renault seat in 2017
Palmer handed a few more races before his F1 career is over
(GMM) Jolyon Palmer looks set to keep his race seat at Renault for the rest of the 2018 season.
Sources report that the British driver and his father Jonathan turned down the French team's offer of $3 million to give up the seat to Carlos Sainz for the remaining six races of this year.
Indeed, Renault has now issued its official preview of this weekend's Malaysian grand prix, quoting Palmer as saying he is looking forward to Sepang.
"The car keeps getting better, I'm certainly improving too so we'll aim to get another good result," he said.
However, there remains a chance Renault could increase its offer to 'pay out' Palmer and his sponsors, amid rumors the driver's camp is pushing for a $7 million fee.
But Spaniard Sainz also seems confident he will stay at Toro Rosso for Malaysia and beyond rather than do an earlier Renault switch.
"No one has said anything about that to me," he told Onda Cero radio.
"I think it would be better to stay in Toro Rosso, completely focusing with the team on completing the season with good performances," Sainz added.
F1 presses ahead with engine rule change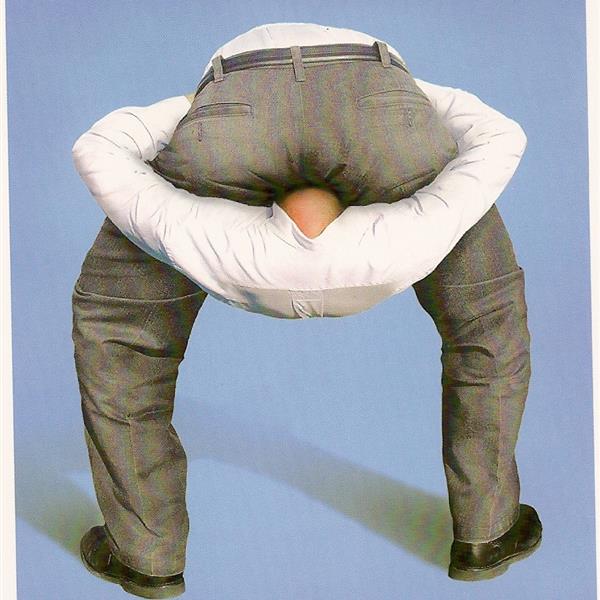 F1 engine rules are made by this fella
(GMM) F1 has resisted a push to call off a scheduled engine rule change for 2018.
Earlier, with the end of this season now affected by a spate of confusing grid penalties, some argued that reducing the per-driver allocation of engines from 4 engines this year to 3 in 2018 was a bad idea.
"I tried to get it changed at an earlier meeting, but there was no support," said Red Bull boss Christian Horner.
But now, at the latest World Motor Sport Council meeting, the original plan to move from 4 to 3 engines in 2018 was ratified.
Not only that, La Gazzetta dello Sport reports that "In 2018, only two MGU-K, batteries and ECUs may be used" per driver without penalty for the entire 21-race calendar.