Will Edmonton break even first year?
UPDATE
There is a chance of rain in Edmonton Friday, Saturday and Sunday, which could put a real damper on this inaugural event and hold down walk-up ticket sales.
07/13/05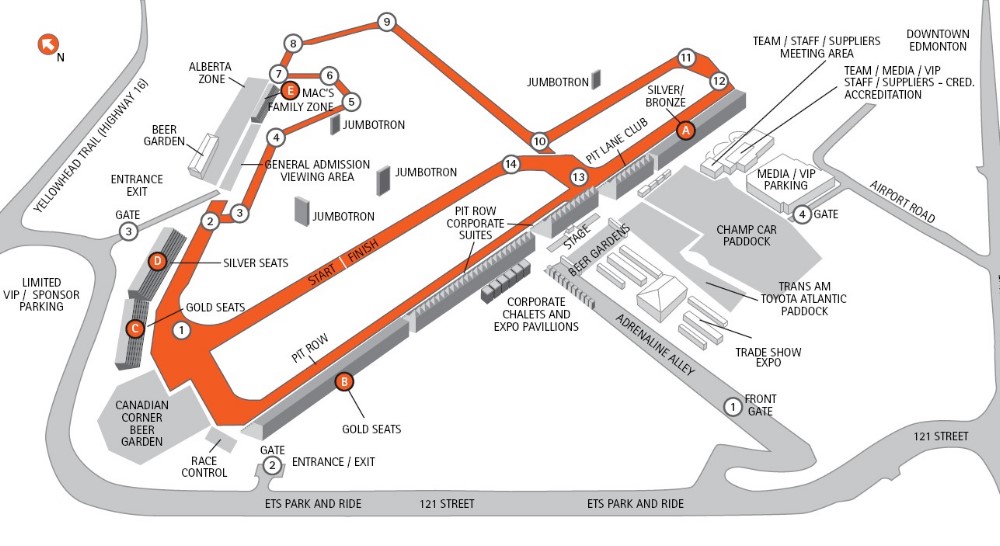 For a first year event, the Edmonton Grand Prix Champ Car is performing beyond expectations, but according to this Edmonton Sun
article
, it is not in the black just yet. With that said, it will likely come close to breaking even in its first year, or even turning a slight profit when it is all said and done, which is not bad given the first year startup costs. The fact that all the suites are sold-out bodes well for the corporate sponsor interest in the event, a sure sign of financial success in the years ahead. And given how wide the track is and the fast straights and corners, the racing action should be entertaining for the fans, which will increase tickets sales even more next year.