Foyt going back to LeMans on 50th anniversary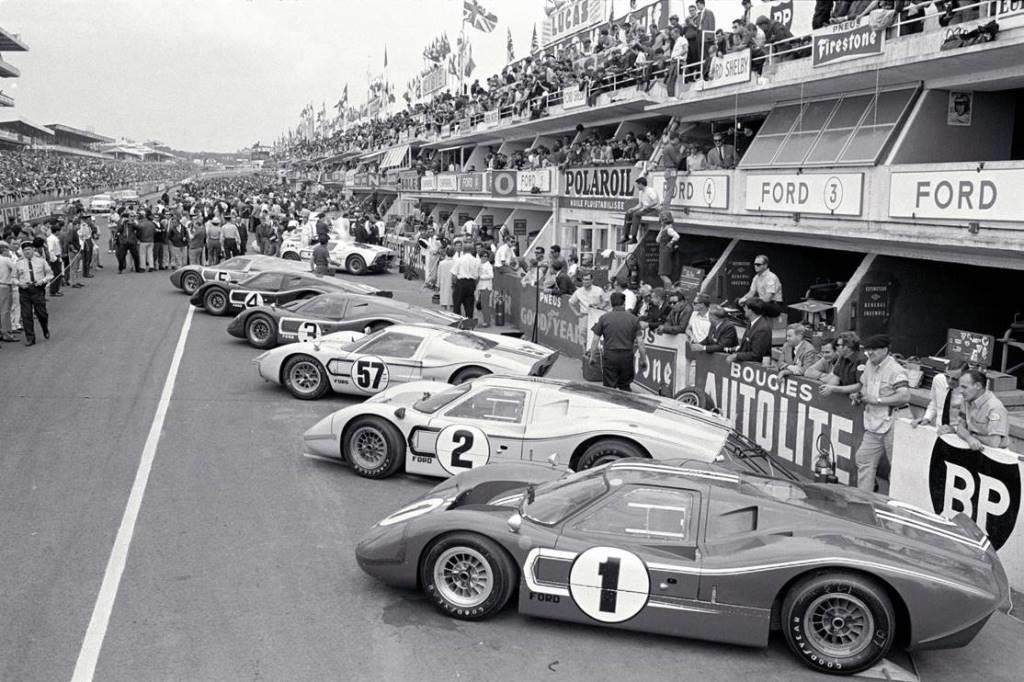 1967 LeMans grid before the start
After winning the 24 Hours of Le Mans in his first and only attempt, legendary driver A.J. Foyt said there was no need to return to the iconic French circuit.
"I went there as a rookie and won, I have no reason to go back," Foyt used to say.
However, with the 50th anniversary of that triumph he scored with co-driver Dan Gurney to become the only All-American team to win the historic endurance race, Foyt has decided to return to the site of one of his most prestigious victories. As a guest of Ford Performance, Foyt will visit the track and see his winning Ford Mark IV GT 40 again.
Foyt, the driver with the most Indy car wins in history (67) and now a Verizon IndyCar Series team owner, was reunited with the Ford Mark IV GT in April when he was awarded the Spirit of Ford award at the Road Racing Drivers Club dinner during the Toyota Grand Prix of Long Beach weekend. The photo above taken at Long Beach shows (from left) Edsel Ford III, Gurney, Edsel Ford II and Foyt with the famed Ford GT.
The car was loaned to the Indianapolis Motor Speedway Museum in May to be part of the Foyt exhibit before being shipped to France for this month's 24 Hours of Le Mans race June 17-18.
"I am looking forward to seeing the course again," Foyt admitted. "I know it has changed a lot over the past 50 years. I probably won't even recognize it."