Greg Anderson Wins K&N Horsepower Challenge In Las Vegas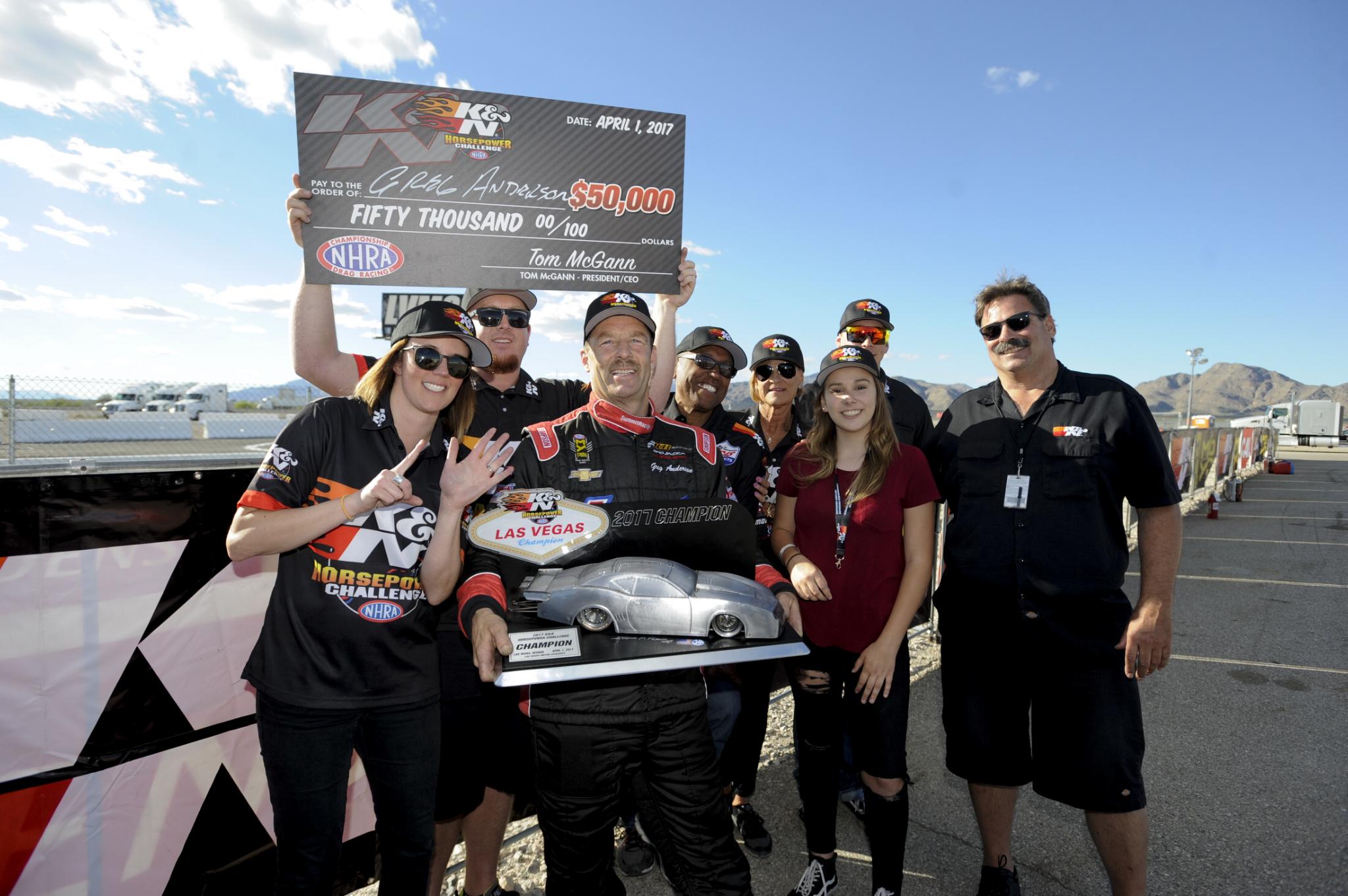 Greg Anderson
Greg Anderson raced to victory in the K&N Horsepower Challenge defeating Shane Gray in the final round on Saturday at The Strip at Las Vegas Motor Speedway.
Anderson powered his Pro Stock Summit Racing Equipment Chevy Camaro to a 6.684-second pass at 205.47 mph to better Gray's 6.699 at 206.26 to claim the $50,000 prize and the opportunity to walk away from the weekend with more than $100,000.With a victory at tomorrow's DENSO Spark Plugs NHRA Nationals, Anderson could earn an additional $50,000 including a $25,000 sweep bonus.
"It's been a great start to the season, first of all," Anderson said. "This day is all about fun. All about thanking K&N for all they do for this class, for this sport and a whole big pile of cash at the end of the rainbow and we found our way there. It's just a lot of fun. We have a chance to double up tomorrow. It adds more pressure but more fun for tomorrow. It's going to be a great day tomorrow."
He opened the challenge as the No. 2 seed and outran Drew Skillman, and Ken Black Racing teammate Bo Butner to advance to the finals. It was Anderson's sixth victory, second consecutive, in the Pro Stock bonus event.