F1 (Re)Start your engines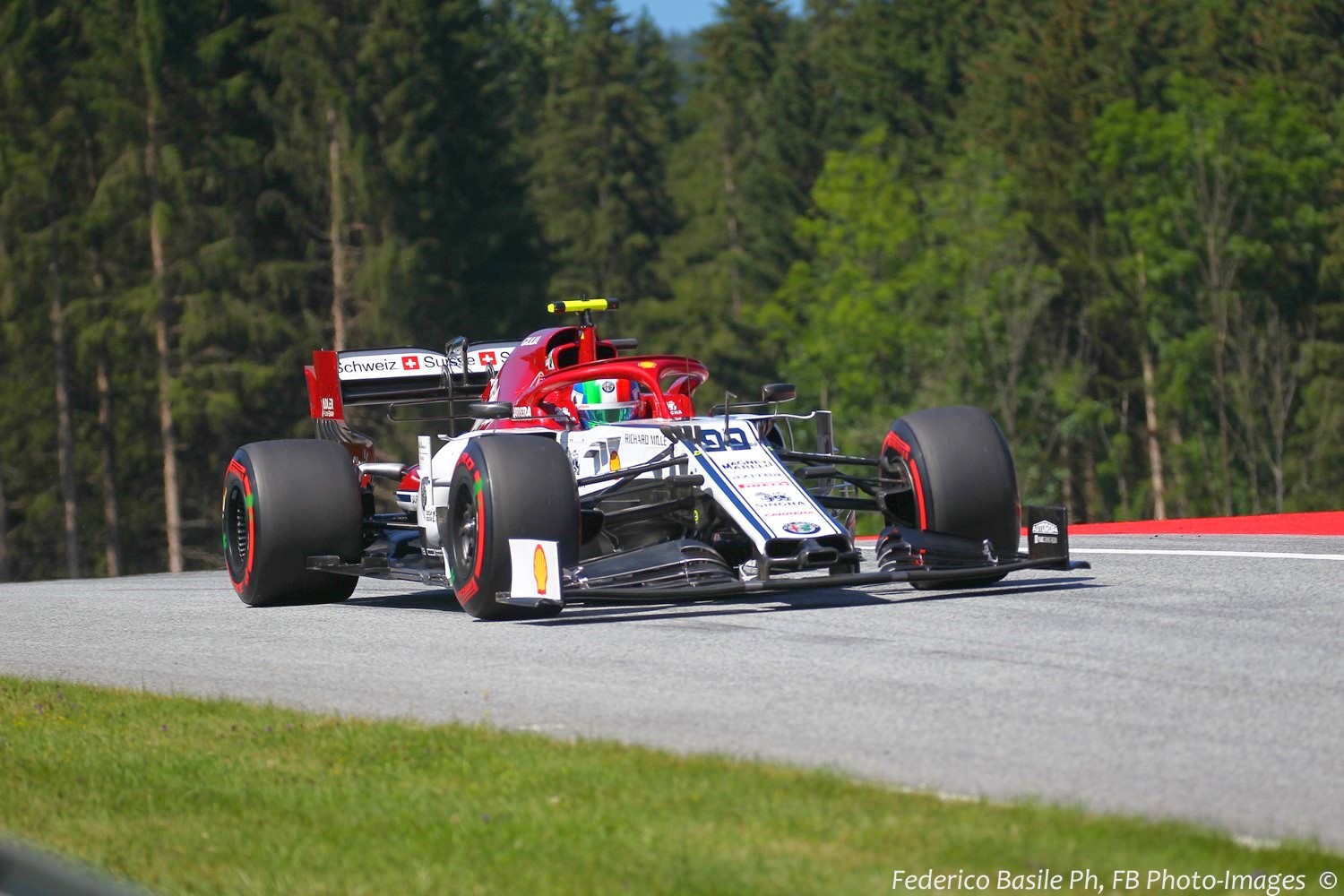 The Alfa Romeo of Antonio Giovinazzi in 2019
Every season start is painted as the harbinger of change: the new cars, on which hopes and expectations are pinned by teams and fans alike; new venues to explore; new weekend formats with which to experiment. But what happens when the season start is, actually, a restart?
The 2020 season will always be remembered as one in which the world of Formula One – and, of course, the world at large – got turned on its head. In the light of the Covid-19 outbreak and the suffering it brought, sport, no matter how loved, took a secondary role: but as the planet starts re-emerging from its widespread lockdowns, we are ready to once again focus on what we love doing. Racing cars.
In recent times, the longest we'd go between seasons were the frantic three-ish months between the final post-test pack-up in the Abu Dhabi heat and the first laps in (chillier) Barcelona: three months of car development, feverish parts-building and media work, three months in which hardly a breath was taken. Once things got going in Melbourne, summer shutdown would be the only break, two weeks in which the factories would close and the F1 community would collectively relocate to places with names starting with "Playa del" and the only pit that mattered was a barbecue one.
[adinserter name="GOOGLE AD"]And yet, seven months on from the last race in 2019 and nearly four since the paddock last congregated in Melbourne, we are ready to race again. Which leads to the original question – what will happen once the cars line up in Austria?
This season, we will be confronted with unique circumstances, on and off the track. With restrictions put in place to guarantee the safety of all competitors and staff, consecutive races in the same venue (devoid of fans), and a clearer view of what the future, in the shape of the rules for 2021, 2022 and beyond, looks like, Formula One is back in a new guise. We will make our first, tentative steps in the new paddock, build our cars while wearing PPE and observing distancing rules, then race in this new race weekend format.
What will the pecking order look like? It is hard to tell now. The midfield will be close, as always. A tenth here and there may result in the two races in Austria looking completely different one from the other. Teams will assess the developments they managed to squeeze in during the little time at the factory since Melbourne. The early-season jitters could bring some surprises. All in all, it will be a classic season opener, full of "what if" and "if only" moments, unpredictability and excitement. It will be different, but it will be what we have been looking for.
What will not change is the determination to do well, the commitment of the team and the desire to go back out there, feeling the track underneath us and hearing the roar of the engines.
Five things to look out for in Spielberg
At just over a minute, a lap of the Red Bull Ring is one of the shortest on the Formula 1 calendar. With minimal time for decision making and the slightest error potentially costing several grid positions, this is one of the most hotly contested Qualifying sessions of the season.
The DRS effect in Austria is the biggest of the season, with a significant percentage of the short lap potentially spent with the rear wing slot open should a driver be within one second of a rival at each detection point around the circuit.
Second only to Mexico City and Sao Paulo in terms of altitude, the reduced air density in Spielberg not only results in cars effectively having less downforce, but also makes Power Unit and brake cooling a significant challenge – particularly when fighting in a close pack.
Recent seasons have seen temperatures soar in this part of Austria, with a combination of hot asphalt and high average corner speeds putting a significant amount of stress on the tires.
The steep incline leading into Turn 3 at the Red Bull Ring makes it a corner that's big on braking and big on overtaking, with some spectacular last-gasp lunges taking place here over the years.
Select Quotes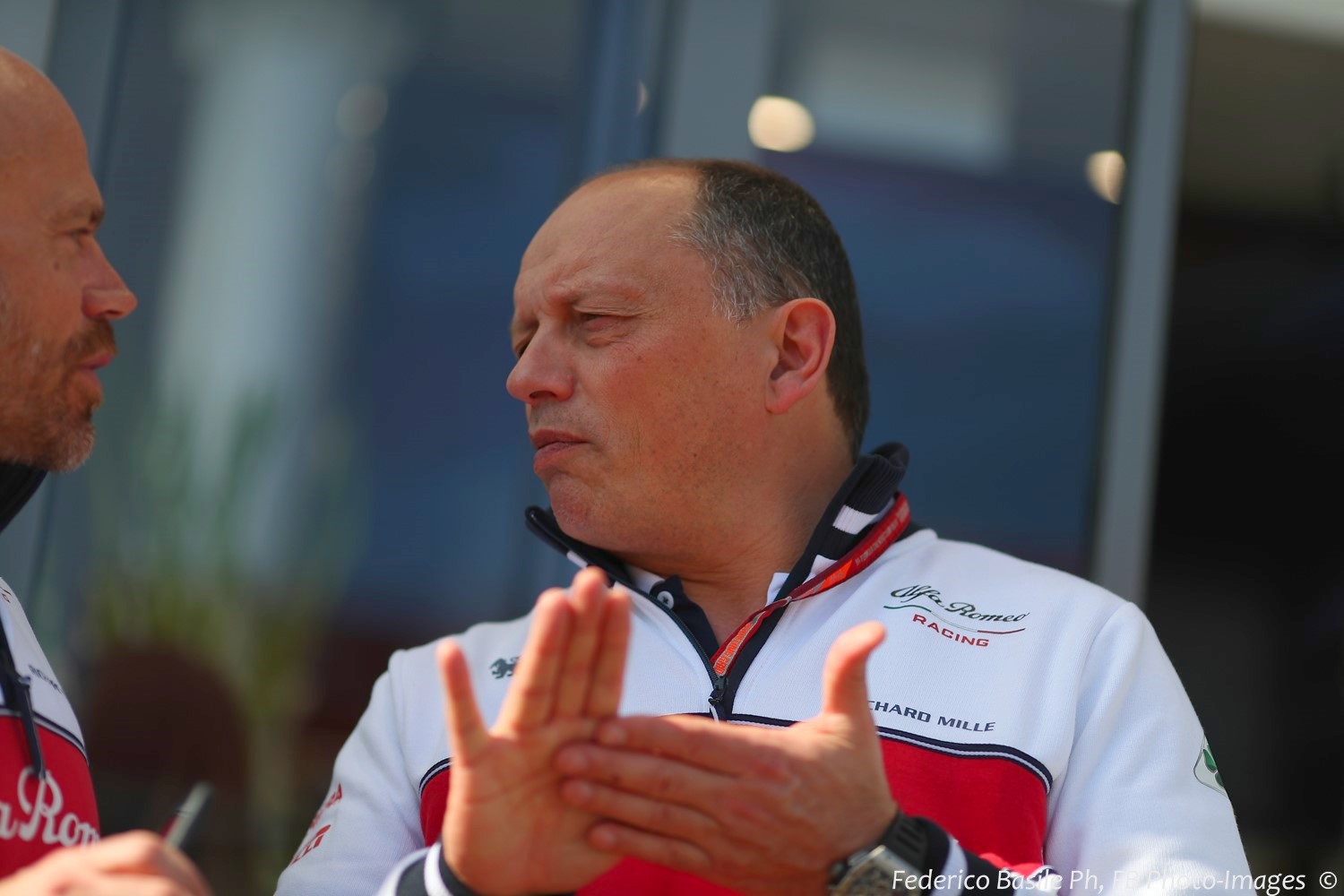 Frederic Vasseur
Frederic Vasseur, Team Principal Alfa Romeo Racing ORLEN and CEO Sauber Motorsport AG:
"It has been so long since the last race in Abu Dhabi, so obviously we are eager to go back to racing: this is what drives us on and what we have been working for all season. Of course, the situation will be different, given the restrictions forced on us by the pandemic: but we are confident in the measures the FIA and Formula One have taken to keep us all safe. The first race of the season is often a chaotic affair and that's when opportunities arise: we will need to be ready to take any that come our way. Racing again here in a week's time will be a new experience for all of us, but we expect the midfield battle to be so close to make both races really open and unpredictable."
Kimi Raikkonen (Alfa Romeo):
"It will feel a bit weird to get back to racing in these conditions, but I am sure that once we are in the car we will not focus on the restrictions but just on doing the best job we can. The break was a chance to spend time with my family but now we have to focus on the job. With so many races in so little time, we need to make the most of every event and score points every time we get the chance. It's hard to tell where everyone stands, but we will find out soon enough."
Antonio Giovinazzi (Alfa Romeo):
"We return to action this week and I cannot wait to be in the car. It has been a very somber few months for everyone, and with my family and so many friends back home in Italy, I was particularly touched by it. To go back to racing feels like another step towards some sort of normality. I am curious to see how everyone does in Austria and to see what happens with two races in the same venue; it's a first for Formula One so it will be something we will need to adapt to. As for being rusty after so many months away, I am not worried about that: I didn't race for two years between 2017 and 2019, so, if anything, I will try to turn that into an advantage."
Lance Stroll (Racing Point)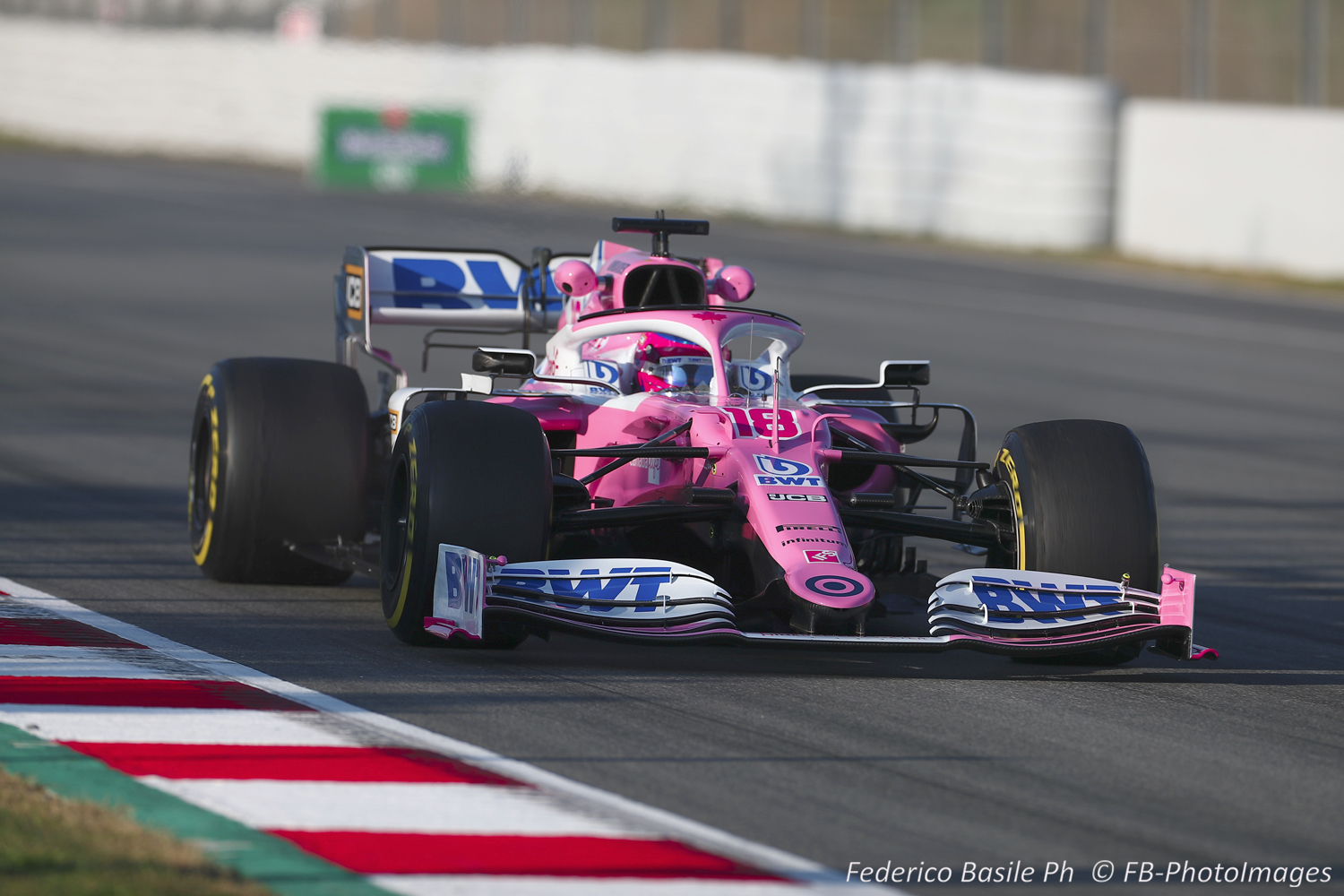 Lance Stroll eill be in one of the 'pink Mercedes cars
Q: What's the best thing about Austria?
LS: "Austria is awesome! It feels like home out there. You're up in the mountains and I'm definitely a mountain guy. I'm big into my skiing and I love the outdoors. You can really soak up the fresh air and all that spectacular scenery in Austria. I really love going there."
Q: Just how challenging is it to perfect a lap of the Red Bull Ring?
LS: "It's short and technical which makes it feel really tight – but it's got a really nice flow to it too. It's only just over a minute for a Quali lap, so every corner has to be spot on. It's almost like a kart track in that sense. Every detail of the lap and every hundredth of a second matters. Those sorts of fractions can be the difference between two or three positions on the grid – and that makes it really exciting."
Sergio Perez (Racing Point)
Q: What do you think of when people talk about Austria?
SP: "I first raced there in 2014, so only a few years ago. I haven't spent as much time as I'd like in Austria away from the track – but it's a place that I really enjoy visiting. It's a really unique venue with beautiful scenery – you really feel like you're surrounded by nature. It's also the home race for BWT, who have been really supportive of us over the years, so it's important for us to put on a great race for them."
Q: What's the trickiest part of the Red Bull Ring?
SP: "It's quite a challenging track, actually. It's a really short lap and every corner is tricky, so you've got to be very precise and make sure that every single one is perfect. It's quite different to most tracks in that sense, because there's more pressure than normal on a single lap. Turn 3 is one of the best challenges. It can be hard to spot your apex point – especially in traffic – but it's a cool corner and one that I enjoy."
Max Verstappen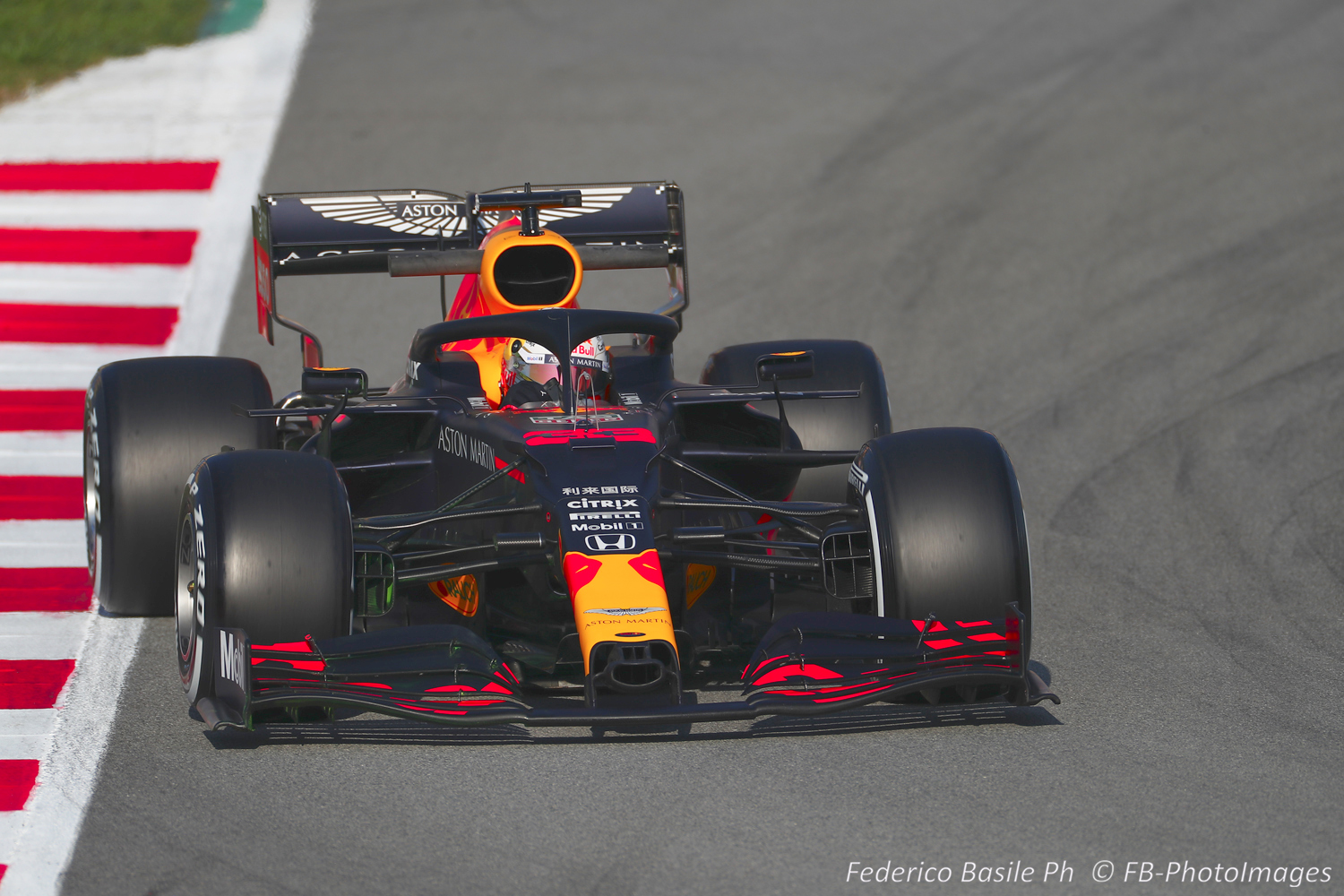 Max Verstappen looks to repeat in Austria
The last time you were in the RB16 was in February at winter testing in Barcelona. Is this the longest you haven't raced for since you were karting?
It has been really weird that I haven't been able to drive in such a long time and It's the longest it's been since I started karting. Luckily, I have a simulator at home and as you've probably seen, I have been using that a lot during the shutdown period. I'm glad we can get back to racing now but this time has been very challenging for so many people, so we have nothing to complain about at all.
Are you excited to get back on track later this week?
Yes definitely. It will be weird without fans but I really want to get back in the car and be as fast as possible. My training in the lead up to the race has been better than ever because I have had so much free time. I've had about six full weeks of training and I feel in even better shape now than I did before Australia. It's also great that we have the first two races of the season at our home track and it will be a special moment for sure.
How much will you miss the "orange army", especially in Austria?
Of course, it is going to be very different without the orange army and it's going to feel a little strange. There are usually so many great Dutch fans in Austria. I have lots of good memories from that track, I remember looking up at the fans at the end of the race last year and they were all standing up and cheering, it was crazy. It gave me an even bigger smile after the win. It's a shame we don't have that this year but we will try and put on a good show for everyone watching at home on TV.
You have two attempts to win the Austrian GP this season. Do you think that is possible in the RB16?
It's been such a long time since I drove the RB16, at the time it felt good but there's always room for improvement, I always want to do better. The Team have been working really hard in the lead up to the race and there will be upgrades to our car, but all teams will have those so it's not clear where anyone is at the moment. The weather conditions in Austria can also change quickly so that will play a part in the results. I will just focus on what is happening at the track and making sure we get the best performance out of the car.
What would a hat-trick at the Red Bull Ring mean to you and do you consider yourself as a favorite?
I would prefer to win a Championship! I don't really think about a hat-trick, the most important thing for me is to have a competitive car and perform at my best. I never consider myself the favorite because actually when you look at the track it's not even our best track, but last year, of course, it was very warm. We were really good with keeping the engine cooling down. So I don't expect it to be an easy win, I think Mercedes again will be very strong. Who knows where Ferrari will be as well, so no, it will be a very hard and tough battle again to win that race, but we're going to try.
There are a lot of races in a short timeframe this season. Do you like that and is the intensity of that pressure good for you?
You are away a lot of course and you can't go home in between races, which is going to be difficult especially for the team members with families. I don't really think about it as pressure though as it is what we love and what we are here for.
How do you feel about having back to back races on the same track?
Well it depends how the first race went, but of course, it makes it a lot easier for everyone not having to travel somewhere else at the moment. Everybody knows the track; everybody has done a lot of laps. So it will be very close and the differences will be very marginal, but yeah, it's good a thing too if you issues in the first weekend to try some new stuff on the second weekend. It's going to be really different, but in a way it's maybe good to learn more about the car in the early races.
Is 2020 the first real chance for you to battle for the Championship?
I hope so, it's so hard to say. One thing I know for sure is that we will do everything we can to fight for it. Mercedes are still the ones to beat, because they have been the dominant team for so long now. They are still very strong and will be hard to beat but as a Team we learnt a lot over the last year and I really think that we are stronger. We've got some good races coming up this season so I will of course try to close that gap and hopefully we can make it difficult for them, it will be a good challenge to try and beat them.
Honda have been working hard over the winter, do you think they have done enough to close the gap?
Honda for sure worked very hard over the winter again and it all looked very solid at testing in Barcelona. Our top speed looked decent, so I'm very happy with the work that has been done. Honda are very motivated and want to fight for the title like we do.
Alex Albon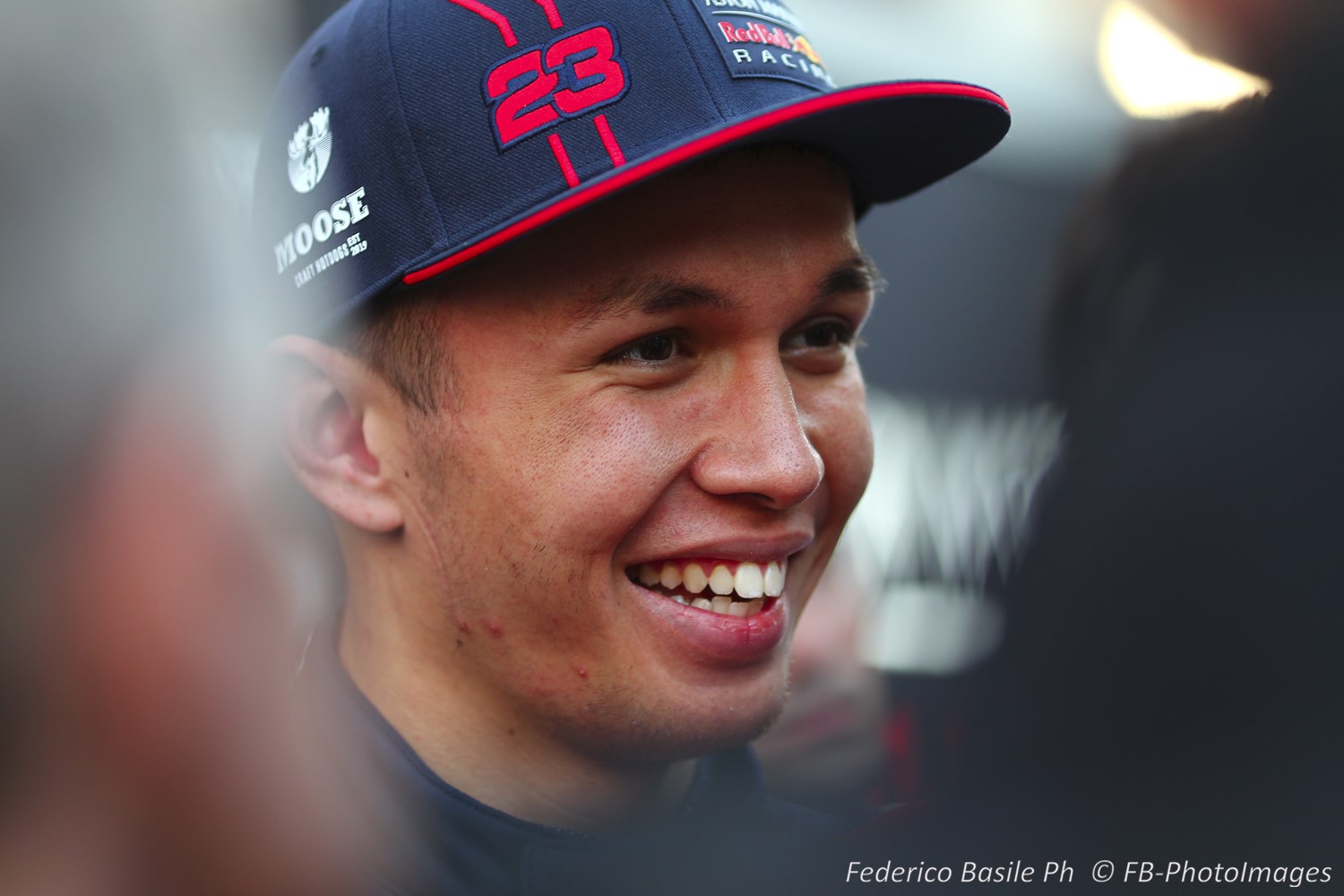 Alex Albon
How did you react to the sudden cancellation of the Australian Grand Prix?
I would say on a personal side the whole feeling of that situation in Australia was obviously very unique. You have so much adrenaline building up, I think that coming into winter testing and then having that mental preparation, the whole team has that atmosphere that we're going racing, and everyone is streamlined, and everything is going in an upwards trajectory. I remember sleeping in my hotel that night, and getting amped, it was Friday, it's FP1 on a street track like Melbourne, you don't sleep that well, and then that morning I was just having breakfast and just got told 'we've booked you a flight back' so it's very strange, and it kind of resets you. You feel like 'what's my purpose?' kind of thing. And you go back, and it was a reset. We were just waiting until we got this date which is now in Austria. Now the season restart has been confirmed, I'm excited to get started again. My first day back at the factory after shutdown felt like my first day back at school. It was nice after all this time away from racing to get back to it finally.
Arriving home from Australia, what did you do to keep busy whilst plans for the 2020 season were up in the air?
Coming back to the UK, the first thing was really just making sure, I think as a team we were very cautious with just the situation. We obviously had a couple of outbreaks inside the paddock and I think that was the first thing as a team, safety first, so we all isolated really, and there isn't much you can do. It was very much stay at home, the first thing I did was speak to the guys at the factory to collect some gym equipment because I had none at home, and just have everything ready so I could top up (fitness) but without having a date you were kind of just living day by day not having so much of a focus and to keep the motivation was not easy actually. You were just kind of waiting for news and speaking with Christian, just getting texts, the odd updates of what was happening, but that was about it. We're athletes so it's our job so we're still making sure we're ready at any moment, but it was just a weird situation, especially because I have never spent this long away from a racing seat since I first started which was when I was seven (years old).
What have you missed most about racing?
I've missed just the feeling of the speed, being in the car, kind of that process of arriving to the track and perfecting on a lap, and pushing it to the limits, it feels very strange to be at home and not having that sense of speed. Doing the filming day was just a highlight of that where I was a bit like 'my god, this thing is so fast!' You kind of think it feels so good to be back in it.
After so long without racing or travelling, how important is it to be 100% ready from Round 1?
We are going from one of the quietest periods of time, to one of the busiest we will have ever experienced. It's going to be crazy for all of us. The whole atmosphere is going to be really different. There will be no fans, which is really what makes the sport, so that will also add to how strange it's all going to feel. Racing week after week for however long is going to be tough for everyone in the Team, and it's going to be important to start the first few races strong. We didn't run in Australia so everyone is going to be learning and I think the teams that really get into the racing rhythm first will be the best and the ones to beat. It's important to go into the first race with as much energy as you can – it will be about maintain your energy and keeping it as high as you can for as long as you can.
How do you feel and are you ready to hit the ground running in Austria?
I feel good. There's so much time that, with any driver, there's going to be that level of uncertainty as to what's going to happen. I'm glad I did the filming day to get that initial dust off my shoulders but I'm excited, I think we've all been waiting for this. There's been a long drought, we all do this because we love it and we've missed it, so I can't wait to get started.
How will having back to back races at the same circuit affect the way you approach the weekend?
The dynamic is more or less very similar on that first race weekend, so the first race weekend you would treat like another one, procedural things like FP1, FP2, FP3 would always be the same. Where it changes most probably is that second weekend where you've got a perfect opportunity to directly compare to your first weekend, try some things which are very risky to try during a normal race weekend because it's a new track and everything has changed. Now you've got the same circuit, pretty much the same weather and you can try things so I'm sure every team is going to treat the second weekend with a bit more risk and try some things out because you know if it doesn't work out you can go back to your first weekend car.
At same circuit back to back races, do you think the fastest team and driver at race one will be the same at race two?
If the people are fastest by a good chunk then it's always hard to get that lap time back but saying that, yeah there's a good chance there's going to be differences and that's where I think top teams like ourselves will have to go through that data, be careful with our feedback as drivers to maximize and focus on the areas we need to improve on after that first race.
With the calendar not finalized and the number and location of races not fixed, is there added focus to maximize every race this season?
Just because there's an unknown kind of feeling of even how many races we're going to do, what circuits we're going to go to, there's no change in our job and that's really just to maximize every weekend – that's all there is to it. Being back to back to back, we will have less time to prepare, unlike a normal weekend where we do some simulator, and of course there will be tracks which we've never been to, but I think that's a good opportunity. I think the good teams will be quite flexible, the same with the drivers, being on top of it and understanding the car and the tracks as quick as possible, and I think that's an area where as a team I believe we will be pretty successful. Just looking historically at how Red Bull are good at interpreting and getting up to speed quickly. It should be good!
In this condensed 2020 season, will driver fitness play a bigger part in performance this year?
I think there's definitely an element to it. The first two races not too much, Austria is quite an easy circuit with few corners and quite a lot of breathing time in between with the long straights. Once we get to Hungary, that will quickly change and normally we will arrive to Hungary with how ever many rounds we've done and so by the time we're there, it's all easy flowing. It will be three weeks (in a row) so we won't have much rest. It does play a part, Hungary, Singapore last year for instance, there is performance in your fitness so yeah it will do, if it's a tie breaker we'll see.
Is the pre-season form guide still accurate given it was so long ago now?
Barcelona already from winter testing is quite inconclusive. You don't know where the teams are, but everyone has a fairly good understanding of where everyone is at, adding another four months on top of that, it really jumbles up everything. There has obviously been a summer factory shutdown, which means teams haven't really had too much time to play around with it.
How important is it to qualify well at the Red Bull Ring or are there opportunities in the race?
With such few corners it is hard to maximize your car in terms of making a difference so qualifying is generally pretty close, but at the same time it really doesn't define what happens in the race as we've seen in the past two years with Max. A good car can really save the tires there, temperatures are normally really hot as well so I'm sure it won't be any different. The main thing is just to wait and see. I think coming from winter testing we've a good car and I'm sure even from the filming day we did, everything feels pretty good so we'll see.
Lastly, we will have a new "normal" way of working with the COVID-19 protocols in Austria. How have you found it so far?
It seems to be extremely well organized already. It is going to be quite complicated but from my experience with the guys at the factory, they are all on top of it already. I was at the factory and the lengths the Team is going to is great to see. It's more about just keeping safe. We are going to be travelling and together a lot, we are going to be in our own little bubble. We all have to be really careful with everything at all times.
Dave Robson, Williams Senior Race Engineer: Following a long dormant period, Formula One has reconvened in Austria to open the 2020 season, and the whole team are looking forward to racing once again. It is a long time since we were preparing the cars, drivers and engineers for the event in Melbourne and it will be with anticipation that we fire the cars up ready for FP1. For much of the last few months we have been in our official shutdown period and so work on the cars stopped. Since returning from shutdown however, we have worked hard to ensure that the whole operation is equipped and ready for the start of the new season. There will be nerves and concerns every time the car runs, but it is that shot of adrenalin, and feeling of excitement and jeopardy, that reminds us that we have missed the action so much.
The nature of Formula One in 2020 is a little different to normal and as a result we will contest the first two rounds of this season at the Red Bull Ring. The layout of the track as well as the tyre compounds are the same for both events, and so if weather conditions are stable, then we have a rare opportunity to test the cars and the drivers over two full race weekends in near identical conditions.
Austria is a tricky venue for the first race of the season as the circuit demands efficient downforce, strong ride characteristics and often very high levels of PU cooling. The lap is short and there are few opportunities to make up for a mistake, which increases the pressure on the drivers and the engineers. That said, it is a wonderful setting in which to race Formula One cars, and it will provide a great atmosphere and intensity despite being staged behind closed doors.
When we last ran the car in Barcelona, we were encouraged by the improvements made since the end of 2019, however, we are under no illusion that we need to keep working hard and maximise every opportunity we can find to get us further up the grid. We are also aware that teams will have taken the opportunity to improve their cars since February; more than ever, predicting the pace of the opposition is difficult and futile. Our initial efforts will be on making the most of our car, ensuring that it is reliable and raceable, and on learning for the intense series of races that lie ahead of us. Both George and Nicholas are familiar with the circuit and this will allow us to concentrate on the engineering during running on Friday.
We are pleased and thankful that we are able to return to doing what we love, however, everyone at Williams, and across Formula One, remembers those who have suffered, and those who continue to suffer, as a result of the ongoing Covid-19 pandemic. We hope that the beginning of the 2020 F1 season will offer a small sense of a return to normality and provide some exciting new entertainment as the world slowly awakens from a prolonged and difficult period. We are facing a new future, but we will face it fairly, respectfully, cooperatively and in a fully inclusive way.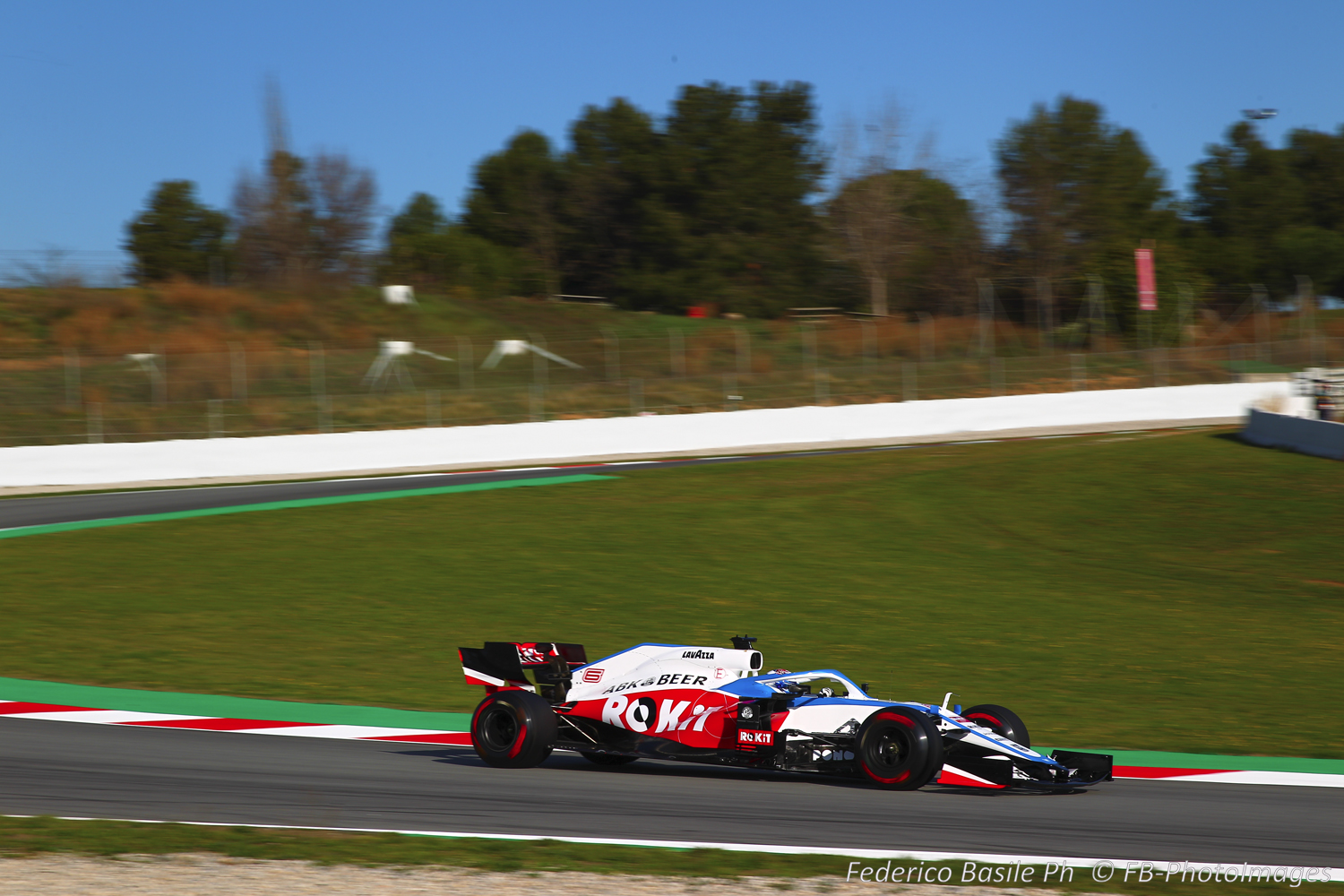 Latifi in the Williams
George Russell: I'm really excited to get back racing and at a circuit that I enjoy driving and have gone well at in the past. It was probably one of my best races in Formula One last year so I'm really looking forward to it. We've done a lot of virtual racing recently so it will be great to now race in reality and provide some entertainment for the fans that will be supporting us from home. From a performance perspective, I don't want to pre-empt how we will get on as we've only really had winter testing. Regardless though, I will be going out there to give it my everything.
Nicholas Latifi: It goes without saying that I am extremely excited to finally make my Formula One debut! It's definitely not been a conventional build up to the first race of the season but these past few weeks have been good getting back into the swing of things, upping my preparations, and getting back into the factory and into the groove with the team. I feel ready and I feel prepared. It will be a bit strange with all the new protocols and it will definitely be a lot quieter without any fans. There will be a lot to get used to but we're getting to go racing again and that's the main thing. I can't wait to hit the track.
Tires
After a pause of more than three months since Melbourne, the 2020 season finally gets underway with the tire choice that was always planned for Austria: C2 as the P Zero White hard, C3 as the P Zero Yellow medium, and C4 as the P Zero Red soft.
This same tire choice will apply for both races in Austria, which will be run on consecutive weekends for the first time, as part of the revised F1 2020 calendar.
The drivers already have experience of this nomination in Austria, because the same compounds were selected for the Red Bull Ring last year. As a reminder, the technical specification of the entire 2020 Pirelli Formula 1 tire range is also identical to the 2019 specification.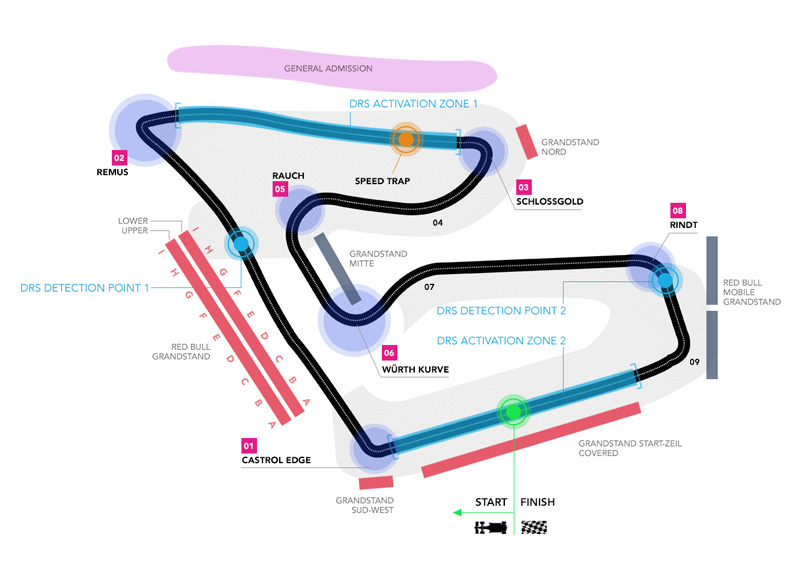 Red Bull Ring
Track Characteristics
The Red Bull Ring – the ancestor of the famous Osterreichring – consists of a short but action-packed lap, with up and down smooth asphalt. It's all about traction and braking: as well as avoiding the traffic in qualifying. The short lap also means that the performance gap between the compounds is set to be very small.
With both races being held in early July, ambient temperatures are very likely to be high. However, the track's location in the Northern Styrian Alps means that variable weather can be also become a possibility.
In the past, this has traditionally been a one-stop race. The majority of corners are right-handers, but the two most demanding corners are actually left-handers: which means that the unloaded tires go into them relatively cold each time.
In the past, the Spielberg circuit has generated blistering, especially in hot weather. Last year, with the introduction of the 2019 tire specification, this phenomenon as greatly reduced, particularly at the rear (even though temperatures were considerably warmer than in 2018).
Mario Isola – Head of Pirelli F1
"After a long enforced break, we're excited to finally get back to competition! This year's Austrian Grand Prix will have a slightly different look to it, with no spectators and special measures against Covid-19, but we were actually already implementing some of these procedures at the Australian Grand Prix, so operationally we have some previous experience of these unusual circumstances. The tires are exactly the same as last year, so probably the biggest variable element will be the 'rust' that teams and drivers might have accumulated after such a long time away from a race weekend. To get back up to speed, some teams have recently run two-year-old cars in private testing or had filming days with the current cars. In both cases, these run on special tires that are a long way from race specification, so everyone starts again this weekend on an absolutely level playing field".
Other Pirelli News
The second race at the Red Bull Ring is called Formula 1 Pirelli Grosser Preis der Steiermark: one of two races announced so far (along with the first race at Silverstone) with Pirelli title sponsorship.
Drivers will have the same allocation of tires at each event: two sets of hard, three sets of medium, and eight sets of soft. The exact compounds used will vary from race to race as usual, to suit the track characteristics.
Pirelli's 18-inch tires Formula 2 tires will also be seen in competition for the first time, as the championship gets underway in Austria. The Red Bull Ring will also host the opening rounds of the Pirelli-equipped Formula 3 championship, which sticks with 13-inch tires.