Williams F1 reveals 2020 livery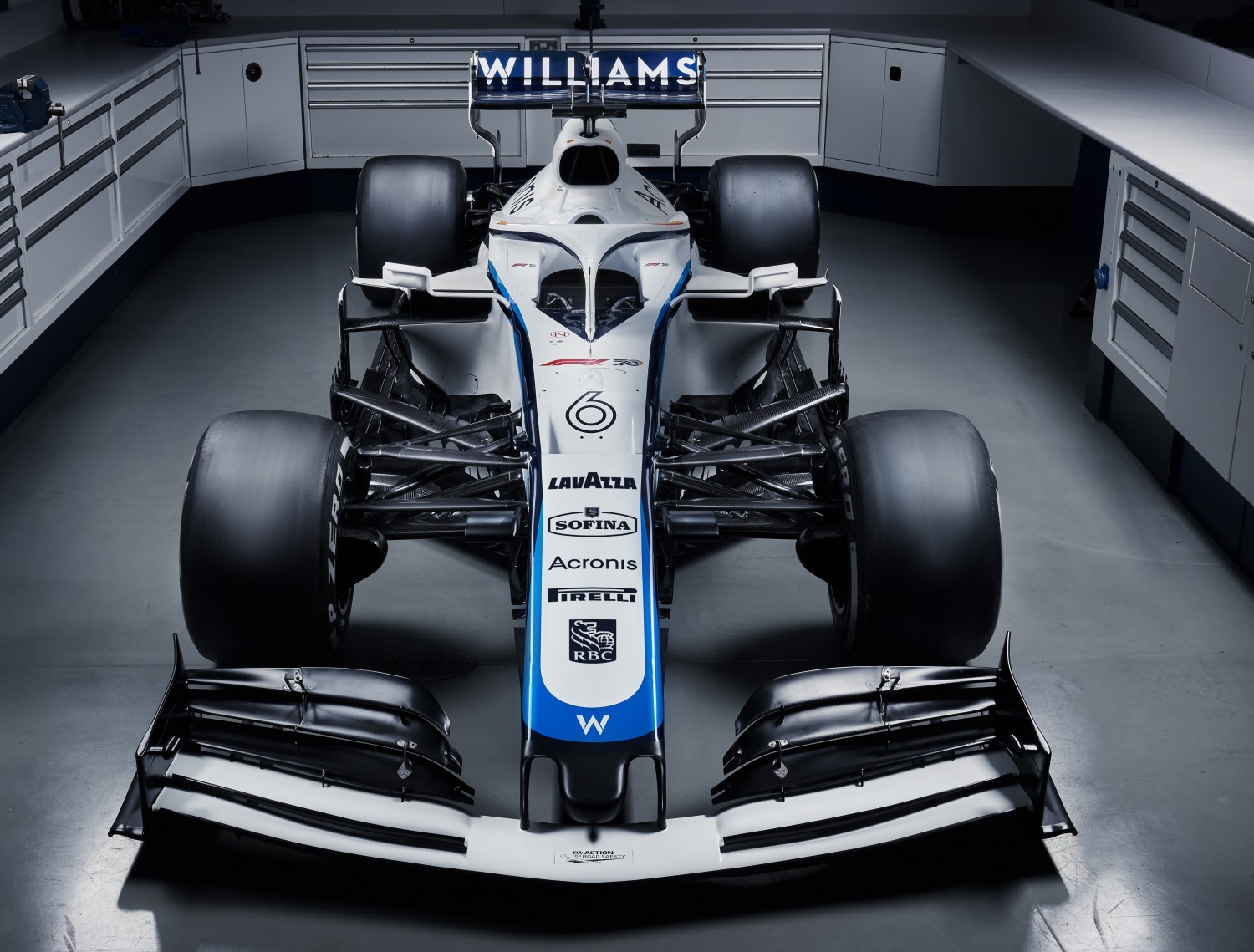 New Williams livery
Williams has revealed a new white-and-blue livery on its Formula 1 car in the 2020 season after splitting with title sponsor ROKit last month.
It has now revealed a revised livery for 2020, keeping the car's traditional white base and adding two shades of blue – the lighter color that was introduced last year, and now a navy blue.
ROKit had joined the outfit for the start of 2019 and had a long term deal in place, but rumor has it Mercedes F1 stole them from Williams and that will be revealed soon.
The revamped white-and-blue livery features an increased branding presence from driver Nick Latifi's sponsors Canadian food company Sofina, and global technology company Acronis.
[adinserter name="GOOGLE AD"]The new color scheme will raced this year by George Russell and ride-buyer Nicholas Latifi.
Speaking last month, deputy team principal Claire Williams hoped partnership with sports agency 1920 Worldwide would help the team bring in new backers.
"We're working with a new agency, and we're very much redeveloping the way in which we go and take Williams to market, and we have huge confidence in that," she said.
"Williams has always done a good job of attracting new partners into our sport, into our team and I believe and have every confidence that we will continue to do so.
"This is a great brand. It is a great team. And we're on a very exciting journey."
Another option is to replace George Russell with a 2nd ride-buyer driver.