Ferrari to sack Binotto?
(3rd Update)
(GMM) A Ferrari driver has hit reverse gear after suggesting F1 team boss Mattia Binotto may be on the cusp of losing his top job.
Josef Kral, a 30-year-old Czech driver who races a Ferrari 488 GT3, backtracked when he was slammed by social media users for talking out of turn.
"Just to make it loud and clear, some of my recent comments about Scuderia Ferrari have been misinterpreted and taken out of context," he said.
"What I said was based on my own opinion and without any real base or information. I apologize if these speculations have created any issue," Kral added.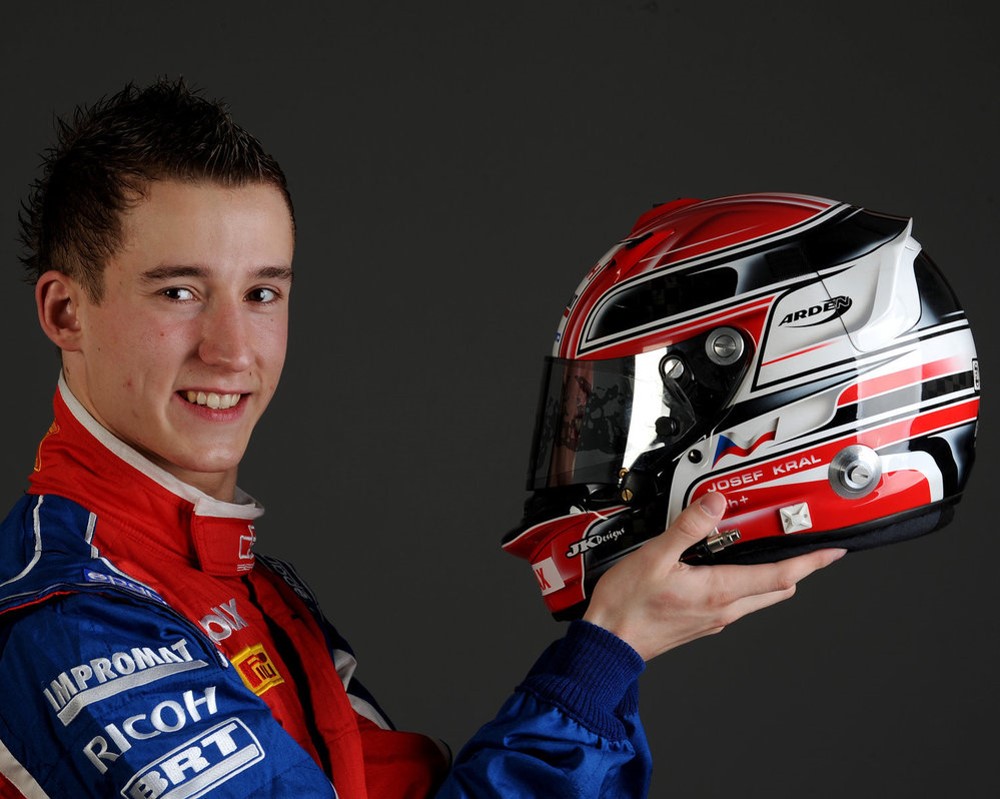 ---
March 8, 2021
This rumor is downgraded to 'false' today. Mattia Binotto is keeping his job in charge of Ferrari's struggling team.
That is the news from Louis Camilleri, the Maranello company's CEO. He was speaking with the New York Times amid Ferrari's worrying performance slump in 2020.
"I have to say I have every confidence in Mattia Binotto and his team," he said.
"The results aren't there to prove what I'm saying, but these things take time. Regretfully in the past, there has been too much pressure and a history of people being let go.
"There was somewhat of a revolving-door atmosphere, and I'm putting a stop to that," Camilleri added.
Indeed, the only real rumors are surrounding those who Ferrari might be courting, including Toto Wolff or the well-known Mercedes engine guru, Andy Cowell.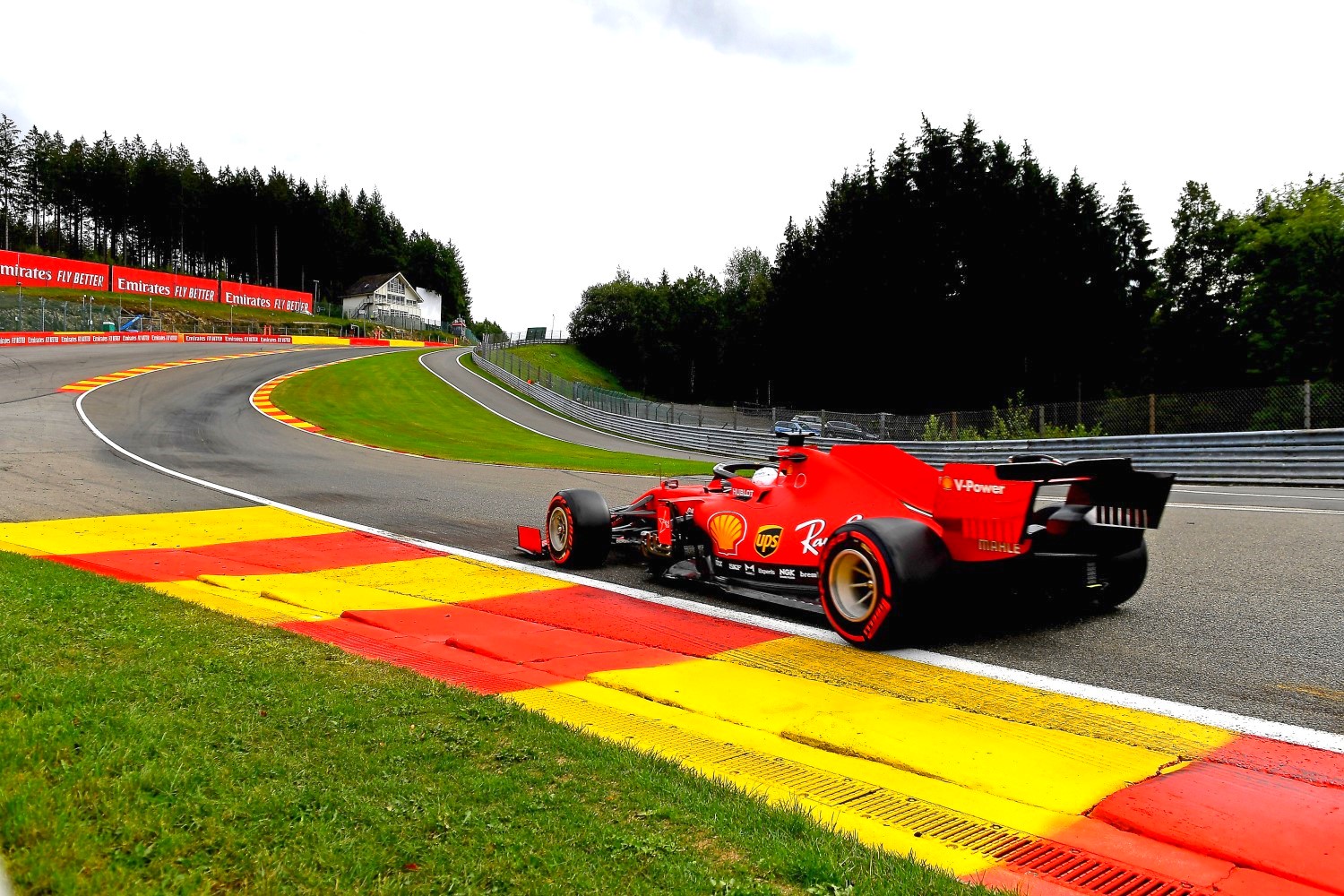 "I think in F1 you can never be self-satisfied, so if there is anyone that can bring added value to the team, it's our responsibility to look for it," Binotto said at Monza.
"You mentioned Andy Cowell. As far as I'm aware, he's still working in Mercedes currently but certainly there are great names in F1."
Ferrari has plans in other areas as well, including to remedy the obviously huge power deficit of its 2020 power unit.
"Next year's car will be a development of this one, but next year's engine is brand new," Binotto told Corriere della Sera.
"We have already tested it at the factory several times."
However, Binotto also admitted that – notwithstanding Camilleri's public support – he has considered stepping down as team boss.
"I know I have the support of my bosses, but I questioned myself," said the Italian at Monza.
"I reflected on whether I am suitable for the role of team principal, as I believe I could have done better in some areas. But I also believe that my 25 years in F1 and the knowledge of this company are key elements to do well in this profession."
He also rejected former Ferrari president Luca di Montezemolo's criticism that Binotto is too isolated at the top of the Maranello team.
"I'm not alone, I can assure you," Binotto said at Monza.
"I speak several times a day with Louis Camilleri, and regularly with John Elkann, and I get their advice.
"Certainly their leadership style is different from what we were used to in the past, but I am not alone."
---
September 2, 2020
It is now looking increasingly likely that heads have to roll at Ferrari.
Who is to blame?
It starts right at the top – Laurent Mekies, Ferrari technical boss, and Mattia Binotto, Principal of the Scuderia Ferrari, who was the former Ferrari technical boss when the cheater Ferrari engine was conceived. He is directly responsible for where Ferrari is today. Both are pictured above.
How bad is the current Ferrari?
It's slow in the corners.
It's slow on the straights, even slower than other teams running the same Ferrari engine.  This may be due to having to run more downforce to compensate for its inferior chassis in the corners.
Sebastian Vettel would like nothing better to turn the page over the next two weeks in Ferrari's backyard of Italy, as F1 races at Monza and Imola. But they won't, unless they install the cheater engine back in the car. Power is king and Ferrari has very little after the cheater parts were removed from the engine.
"You cannot expect miracles," Vettel said. "The package is what it is. We are not as strong as we'd like to be. We need to stay optimistic and see the good things, even if at the moment there are not many.
"There's lots of things we learned (at Spa). We need to make sure we stay calm, and we don't get frustrated because frustration usually is not leading you anywhere."
When asked about looking ahead to Monza, Vettel preferred to look back.
"Good memories," he said. "It was my first victory 12 years ago. I have to look at my past, but obviously great memories. And the last couple of years with so many fans, this will be very different this year.
"I think we would need the support, but it's a different situation we're in. But it is Monza, it means a lot to the team, to us, and we will have to keep fighting."
---
September 2, 2020
(GMM) Ferrari's CEO has expressed "confidence" in team boss Mattia Binotto after an uncompetitive start to the 2020 season in Austria.
The Maranello team is currently fast-tracking its scheduled Hungary update so that "at least some" of the parts can debut on the troubled 2020 car this weekend.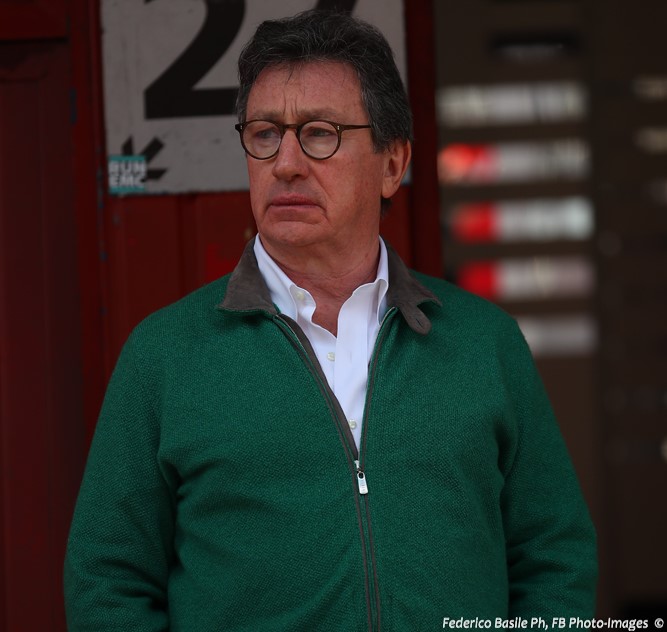 But given that the new car is substantially slower than its 2019 predecessor on the very same circuit, questions are now being asked about Binotto's leadership.
"There would be a lot to be said about putting someone new at the top," said former F1 driver Nick Heidfeld.
Ralf Schumacher added: "In football, we would be talking about a change of coach at this point."
However, Ferrari CEO Louis Camilleri is supporting Binotto for now.
"We are at the start of a new cycle with a long term plan," he said. "Any setbacks will certainly not change our chosen course and I have every confidence in Mattia and the team in addressing our shortcomings.
"It's clear that we have to improve on all fronts. The only solution is to react and I'm pleased by the immediate reaction and the work that Mattia and all his team are putting in at every level," Camilleri added.
---
07/05/20 (GMM) Mattia Binotto's job may be on the line after Ferrari got its 2020 campaign off to a miserable start in Austria.
Sebastian Vettel failed even to make it out of Q2 at the Red Bull Ring, but engine customers Haas and Alfa Romeo also struggled badly.
Indeed, compared to 2019 at the same circuit, Haas' pace has dropped by six tenths, Ferrari's by almost a second, and Alfa Romeo's by 1.1 seconds.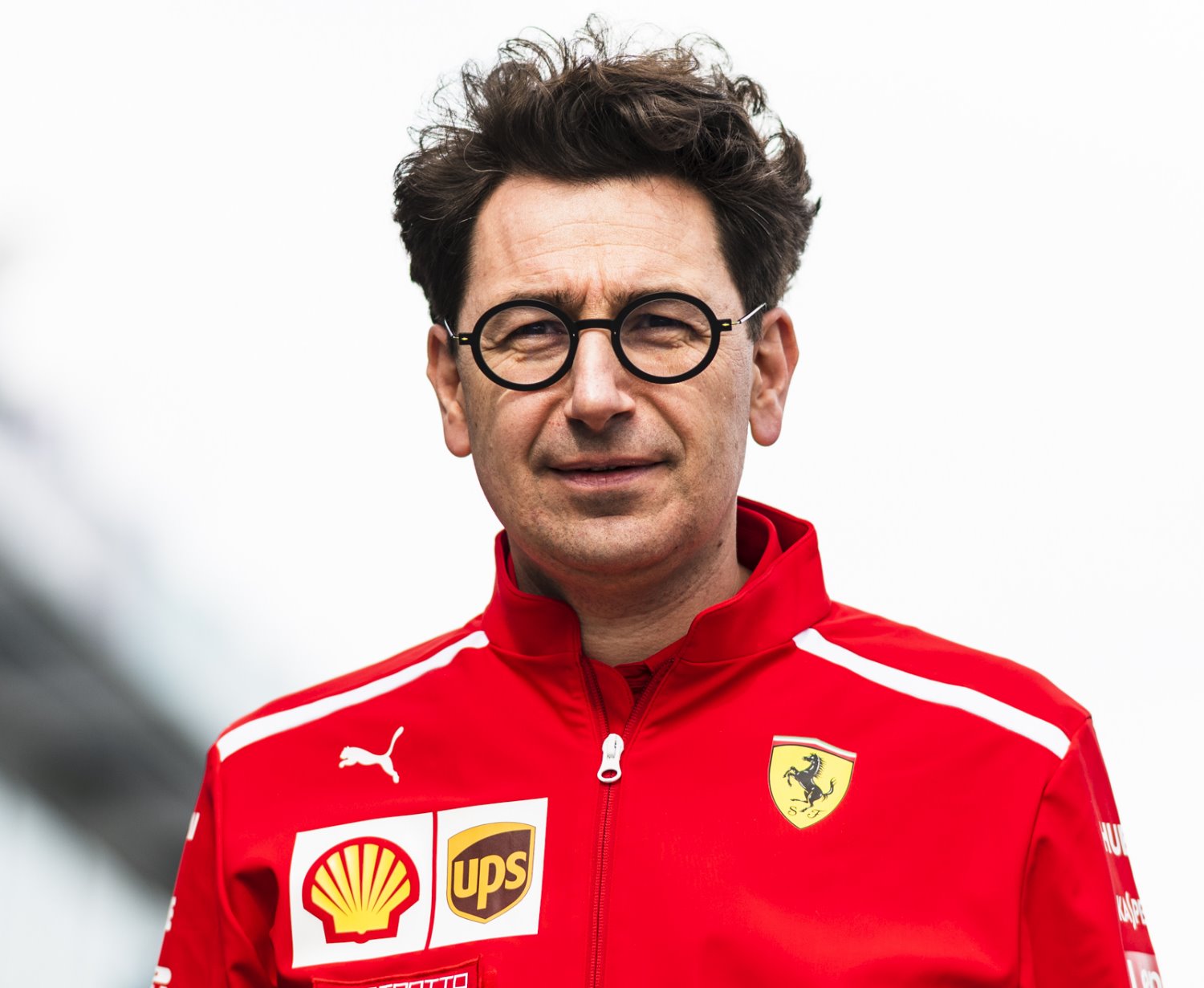 The implication is that the engine legality scandal of 2019, leading onto Ferrari's controversially secret agreement with the FIA, has resulted in a huge performance drop for the Maranello-made power unit.
"It's hard to say why, but both we and Ferrari had major problems today," said Haas driver Kevin Magnussen.
When asked if it might be connected with the engine cheating accusations, the Dane told BT newspaper: "People can think what they want, but it's not something I'm thinking about."
His teammate Romain Grosjean responded simply: "Ask Ferrari."
Having led the cheating queries last year, Red Bull's Dr Helmut Marko could not resist a swipe, insisting: "It's amazing what Ferrari's engine was doing last year."
Ferrari had warned that it may struggle this weekend, but those wearing red on Saturday appeared stunned at the obvious extent of the problem.
"Our deficit is difficult to understand," admitted sporting boss Laurent Mekies.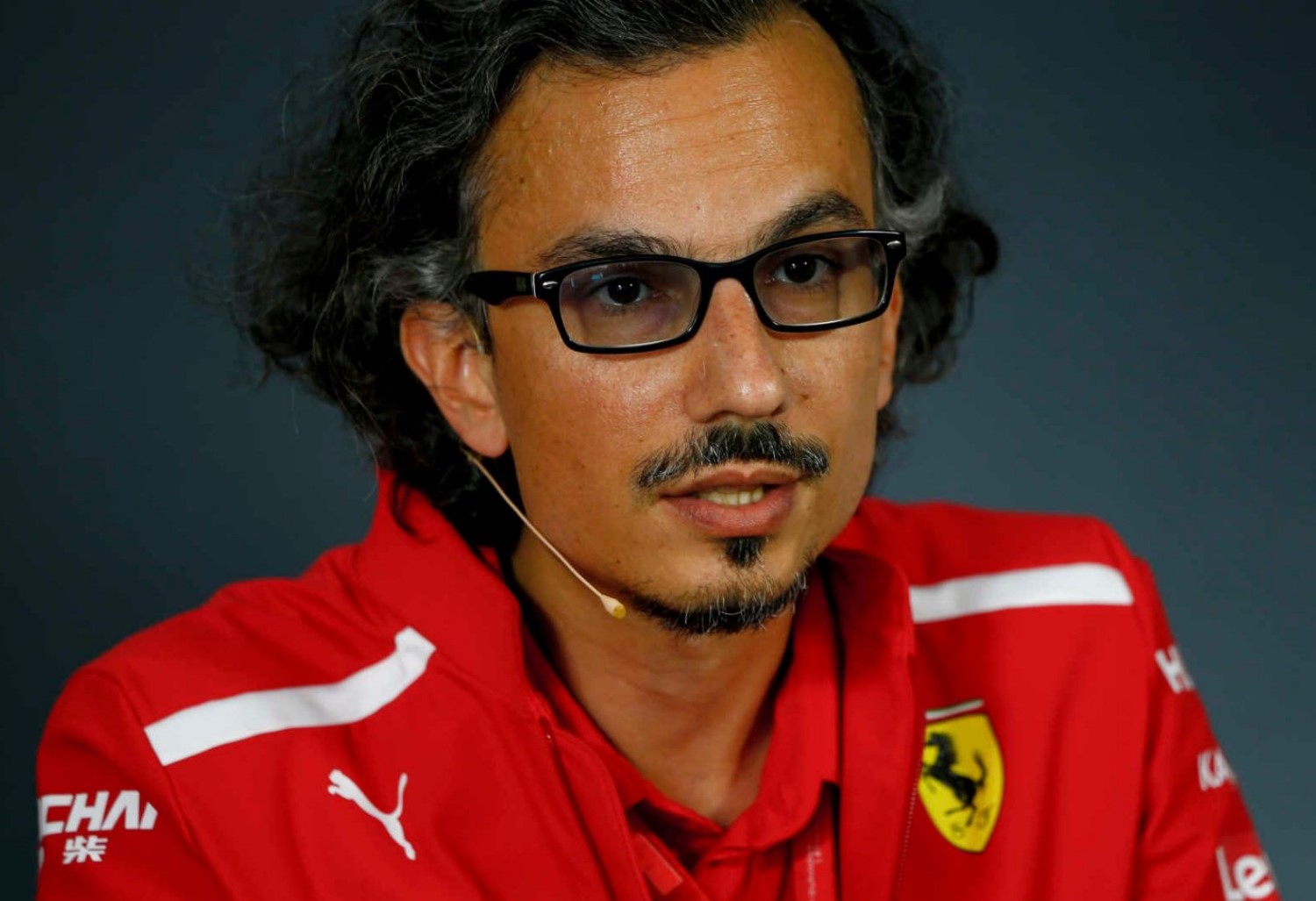 With that being the case, the questions about Binotto's leadership have already begun.
"There would be a lot to be said about putting someone new at the top," former F1 driver Nick Heidfeld told Sky Deutschland. "It hasn't gone smoothly for years now."
Ralf Schumacher agrees: "In football, we would be talking about a change of coach at this point.
"All the internal fighting, the engine issue, and now teams like McLaren and Racing Point in front of them."
He thinks the problem could be that Binotto is overwhelmed with his combined managerial and technical roles.
"That workload cannot be done by one person. It must be a group of people," said Schumacher.
"In Michael (Schumacher)'s time, there were three leading people, and I would say there are five now at Mercedes."
Another former F1 driver, JJ Lehto, told Iltalehti newspaper: "The politics will begin now, and then there will be changes in the management very quickly."