Rumor: Ferrari eyes IndyCar starting in 2023
(10th Update)
We have heard rumors about a 3rd engine manufacturer for IndyCar for about 10 years now. With the new engines due in 2023, it's now too late to start developing an engine to be ready in time, so unless Roger Penske is playing it close to the vest, it appears this latest rumor (Ferrari) will soon go to 'false' like all the others.
If so, we can review the reasons why:
Introducing hybrid engines in 2023, 14 years after F1 introduced them in 2009. Talk about being a day late and a dollar short
Manufacturers are focussed on 100% electric passenger cars now. Hybrid R&D has ground to a halt.
IndyCar's TV deals are always focussed on the USA only. Ferrari, Audi, Porsche, Mercedes, VW, Nissan, Toyota, Ford, etc sell cars globally.  They would want the global exposure IndyCar cannot provide with its small domestic-only focus.
When IndyCar last had four manufacturers – Toyota, Mercedes, Ford and Honda – it had robust global TV distribution with ABC/ESPN/ESPN International
IndyCar races in the USA only. Sure, it tries to hold one race in Toronto every year, but that brings near-zero international exposure. Ferrari, Audi, Porsche, Mercedes, VW, Nissan, Toyota, Ford, etc sell cars globally.  They would want the global exposure IndyCar cannot provide with its small domestic-only focus.
IndyCar has to race at IMS 3 times to fill their small domestic-only schedule. When they race on the IMS road course, you see massive empty grandstands. Looks bad. Very bad. Makes IndyCar looks like a loser to any perspective manufacturer.
When they race at Texas Motor Speedway you could shoot a canon into the grandstands and not hit anyone. Looks bad. Very bad. Makes IndyCar looks like a loser to any perspective manufacturer.
For 12+ years IndyCar had horrible TV Ratings due to being on NBCSN. It became essentially invisible. Now finally next year, after we harped on them for 12+ years, all but three races are on network TV (NBC). Again – a day late and a dollar short for landing a new manufacturer for 2023
The owner of IndyCar (Roger Penske) also owns the maker of the Chevy IndyCar engine (Ilmor). Can anyone say conflict of interest?
The racing is great in IndyCar, no doubt about it.  But that does not sell passenger cars nor elevate a brand.
IndyCar is lucky to have Honda and Chevy.  They should count their blessings, and thank them every day for being so loyal.  Though, we doubt Chevy would be there if not for Roger Penske.
Let's hope Roger Penske proves us wrong and announces a Ferrari deal tomorrow. In fact, we would be happy to be proven wrong.
Mark C. reporting for AR1.com
---
September 14, 2021
"The reason we haven't talked about the situation with Ferrari is those talks have been ongoing," IndyCar President Jay Frye told Forbes magazine. "I'd rather talk about something when it actually happens rather than when talks are occurring," adding that IndyCar has had active talks with multiple manufacturers on a near-daily basis. "We will continue to have those conversations until there is a third manufacturer," Frye said that IndyCar was very fortunate to have signed extensions with both Honda and Chevrolet in the middle of the pandemic, indicating the strength of the IndyCar series.
"A third OEM is going to become a necessity here in the near future," said Frye. "Car count continues to go up for the last three races of the series, not counting the Indianapolis 500, which is its own animal. We'll have 27 or more cars for these last events of the 2021 season, and that's the most we've had in a decade."
Part of the strategy of getting a third OEM like Ferrari is using power units that do not pollute the environment.  This is important to all car manufacturers as they move to electric vehicles and carbon neutrality.
IndyCar has decided to follow F1's lead with carbon-neutral fuels for the internal combustion portion of their hybrid power unit.
"We're looking at fuel technology such as cellulose and that is ongoing as we continue to strive toward being more carbon-neutral," says Frye.
"We're looking at a range of other products that we can run in the cars right now. There are factors such as supply, etc. that come into play that we have to work out to make sure that it fits with our engine platform, but there are a couple of products we've looked at that don't adversely affect the engines, at all."
---
February 5, 2021
(GMM) Ferrari has again ruled out IndyCar.
Last year, the American series' boss Roger Penske revealed that talks with the Maranello outfit were underway.
Ferrari boss Mattia Binotto had looked into whether an IndyCar program may be a way for the fabled Italian team to avoiding sacking personnel amid the new F1 budget cap.
However, the same goal has reportedly been achieved by moving some of Ferrari's staff into a separate building at Maranello to work exclusively for the Haas team in 2021.
"After our discussions we have come to the conclusion that we will not be entering IndyCar anytime soon," Binotto is again quoted by Speed Week.
"It might be possible in the medium and long term, but today we want to concentrate our investments on Formula 1."
The current IndyCar TV deal is so bad IndyCar races are not even shown on TV in Italy. Not shown in 95% of the world for that matter. The value proposition for Ferrari just isn't there and the sooner IndyCar returns to ABC/ESPN, and most importantly, ESPN International, the better.
---
December 25, 2020
This rumor is 'false' and will remain 'false' for many years to come.
Although the incoming $145 million annual F1 budget cap applies to all teams, Mercedes and Ferrari are most affected.
To meet the cap, rather than move Ferrari staff to an IndyCar program which has miniscule TV exposure for the brand, Ferrari has decided to reassign staff to the Haas F1 team in a separate building at Maranello.
The FIA will monitor car design in terms of revised 'photocopier' regulations to ensure that no surfaces are in any way similar. There will no doubt be suspicions about illegal co-operation due to geographic proximity between Ferrari and its satellite.
Ferrari team principal and managing director of the Scuderia Mattia Binotto spoke of the head of Scuderia Ferrari's chassis engineering department Simone Resta heading up the Haas' technical effort from next year. "relinquishing his position as head of the department" in order to "strengthen the technical operation at the Haas F1 Team."
Equally, the press release alluded to "our long-term relationship with Haas, dating back to when it first came into Formula 1, which should be the basis for both parties to benefit from any possible synergy, consistent with what is defined in the FIA regulations."
---
December 8, 2020
This rumor is 'false' and will remain 'false' for many years to come.
"We discussed our possible plans with the IndyCar leadership and decided that it will not be implemented in the near future," Ferrari boss Mattia Binotto said Monday.
"Why? Because it requires investment, but more importantly it is because our main task is still our performance in Formula 1. That's what we must focus on.
"The discussions will continue, but we are talking about a more distant future now," said the Italian.
By that time it will be a distant memory for the Italians.
---
December 6, 2020
Responding to Motorsport.com's inquiry regarding Ferrari supplying engines to IndyCar, Roger Penske responded with a written statement: "Attracting additional OEMs is one of our key strategies for the NTT IndyCar Series.
"We continue to have in depth conversations with several different companies who remain interested in joining the sport.
"Ferrari is one of those brands who have shown interest, and we remain in conversations with them about the opportunity to join IndyCar."
IndyCar is going on 10 years trying to land a third OEM supplier. We'll keep this rumor as 'false' until we hear something more positive than "remain in conversations."
---
December 5, 2020
This rumor is downgraded to 'false' today.  We have it on good word that Ferrari has rejected INDYCAR.  What is the commercial value to Ferrari with the current INDYCAR TV deal that has near zero global distribution?
Ferrari becomes the latest in a long line of OEMs to reject IndyCar.
---
October 3, 2020
This rumor is downgraded to 'speculation' today and looks to be headed to 'false'.
IndyCar announced that only Chevy and Honda signed up to produce the new 2.4L Turbocharged Hybrid V6 starting in 2023 and Ferrari was not included in that announcement.
Prior to this the Ferrari rumors went silent, and while Ferrari has not come out and said they definitely will not come to IndyCar, it's now looking very very doubtful.
However, with the new engine delayed until 2023 Ferrari still has time to commit to IndyCar, just don't hold your breadth. Mark C. reporting for AutoRacing1.com
---
September 9, 2020
"The welfare and well-being of our employees, as we have proven through this pandemic, is priority number one, and yes, we are looking at reallocating those resources to other activities," said CEO Louis Camilleri in a recent interview with Ian Parkes of GPOne.
"One of them, clearly and the most important is shifting those resources to the GT side, which is the road cars, but also potentially, IndyCar is one.
"We're studying Indy. It depends somewhat on the flexibility they will come up with in terms of their future regulations because the chassis is standard, and aero is pretty standardized as well, which they've done as a cost-containment exercise.
"We'll see, we're studying it. We haven't decided one way or another yet, while potentially Le Mans is another one we are studying very carefully. As you know there are two categories [of LMP] so we are studying both."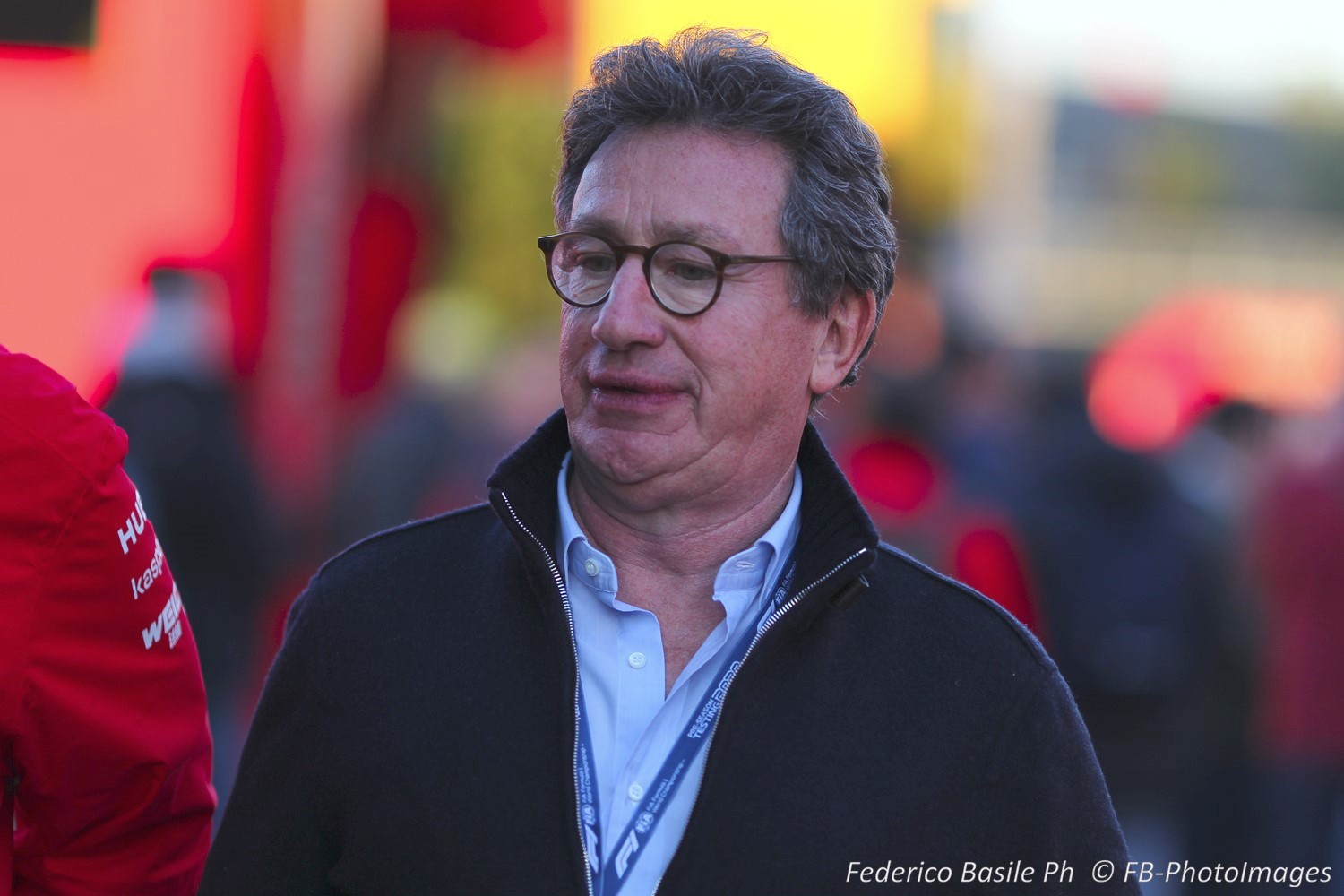 Camilleri has confirmed that Ferrari will not follow a number of other leading manufacturers into Formula E. Mercedes, Jaguar, Audi, Porsche and Nissan all now take part.
Addressing why it is not on the agenda, Camilleri said: "Mainly because we don't feel it's necessarily road relevant, and two, that a lot of Formula E is very standardized.
"We like to go to places where we can differentiate ourselves. It's hard to see where you can get a competitive edge."
The question is whether the engine is enough for Ferrari to differentiate itself in IndyCar. At LeMans Ferrari can differentiate itself with the entire car, and that is ultimately where it will likely go. 'Spec' racing was never Ferrari's thing.
---
August 27, 2020
It's always nice to fantasize what a Ferrari IndyCar might look like. However, with each passing day it appears less likely Ferrari is coming to IndyCar
2022 Ferrari Indycar Livery Concept

If the Scuderia were to enter the legendary Race with their own engine/chassis development:

2007 style metallic red with matte red and black detailing#Indy500 #Indycar #Ferrari #F1 #LiveryDesign 3D Model by @RaceSimStudio pic.twitter.com/bkM3Mlpbrj

— Sean Bull Design (@seanbulldesign) August 27, 2020
July 5, 2020
---
With rumors now stirring that Ferrari boss Mattia Binotto may get the sack because of Ferrari's poor performance in F1, if Roger Penske can't seal a Ferrari deal for IndyCar soon, the opportunity may evaporate under new leadership.
Of course Penske probably has Ferrari connections further up the management ladder should Binotto get the boot
July 4, 2020
---
So is Ferrari getting close to making a decision on IndyCar racing?
Roger Penske revealed Wednesday "I have been personally championing, alongside IndyCar President Jay Frye, developing a process with Ferrari," Mr… Penske said. "I had a call with them last week, and Jay has too.
"Have they made a decision? The answer is 'not yet', but they are definitely interested in coming."
"Ferrari feels a lot of social responsibility toward its employees, and we want to be sure that, for each of them, there will be a workplace in the future," Ferrari boss Binotto said. "For this reason, we have started to evaluate alternative programs, and I can confirm that we are looking at IndyCar."
Penske indicated Ferrari had already been in communication with IndyCar's chassis manufacturer as they looked more deeply into a possible program.
"They have been to Dallara. We've given them the info they need, and they have high-level images," said Mr… Penske, whose Penske Corp. owns Ilmor Engineering, a Chevy partner. "We have a great relationship with Chevy and know what it takes with cost, so we can give someone a real idea of all the gates they have to go through if they want to become an engine supplier and be very transparent."
---
May 22, 2020
Formula 1 teams have agreed to reduce the 2021 budget cap from $175M to $145M opening the door for Ferrari to join IndyCar or the WEC.
May 21, 2020
According to the son of the legendary Enzo Ferrari, the Italian brand is in favor of employing the staff who would otherwise have to be fired in Maranello. It may not be under the heading of the Formula 1 project, but Piero Ferrari suggests a trip to another class.
"I love Indianapolis, when I was little boy I saw Gianpaolo Dallara take his first victory in the Indy 500. Ferrari has already participated with Alberto Ascari in the Indy 500 and that could be an option now. In the 80's there were already plans, but then they never got off the ground. I think my father would be very proud if a Ferrari could win the Indy 500," said Ferrari to La Gazzetta dello Sport.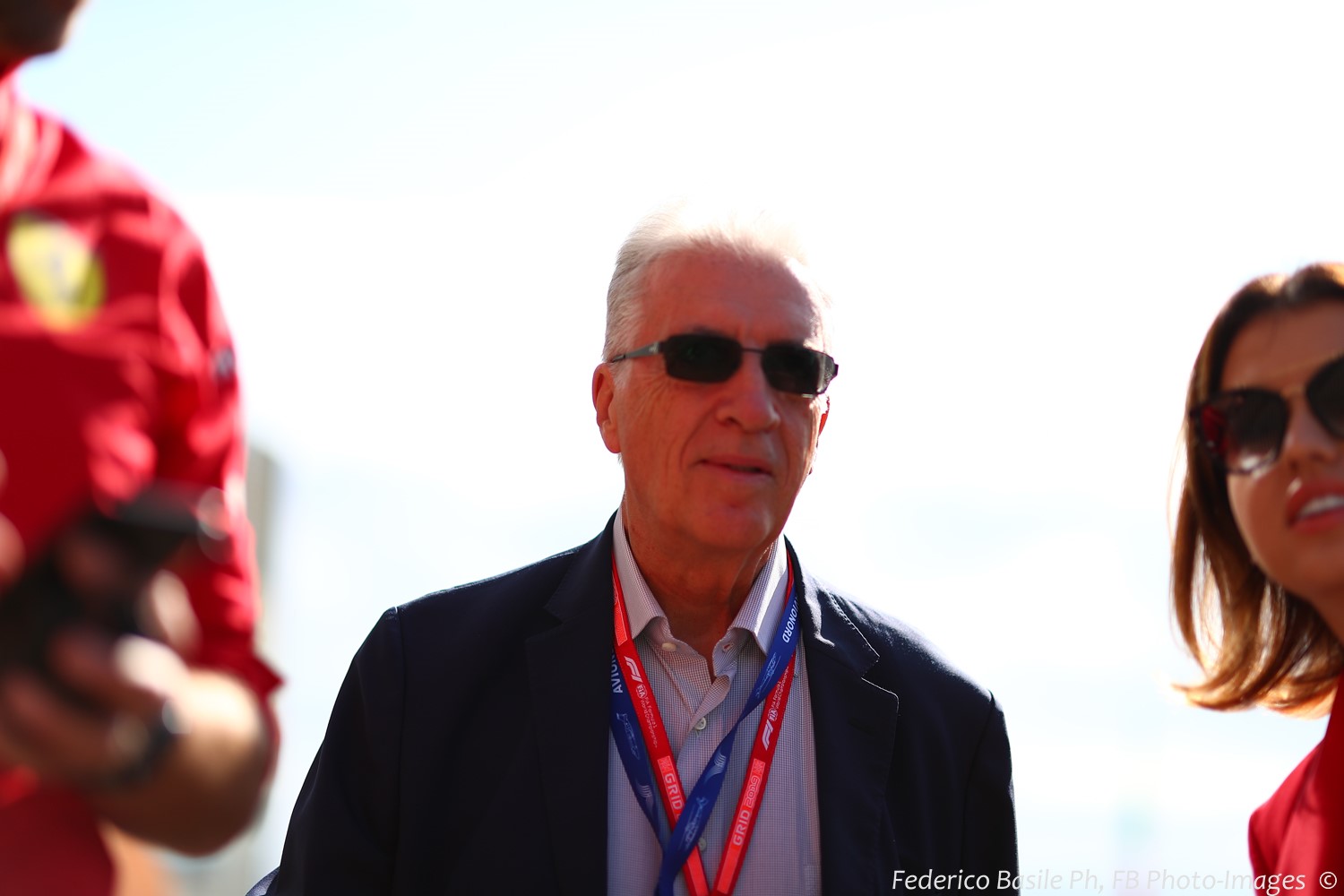 May 16, 2020
---
IndyCar's latest TV debacle which has almost zero TV coverage outside of Canada and the USA, coupled with the minuscule TV ratings on NBCSN brings Ferrari very little global exposure and may end up being the biggest impediment to Ferrari deciding to sell cars and engines in IndyCar.
While Ferrari would be doing it to make a profit and keep its F1 staff employed, it also knows that if a Ferrari powered car wins, it is positive exposure for their brand.
But who will see the races given the debacle of a TV deal that IndyCar negotiated? Roger won't be happy.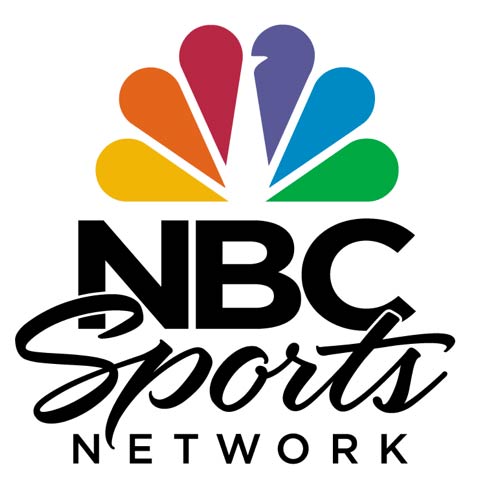 May 14, 2020
---
Ferrari has confirmed that it is evaluating its motorsport future which could include expanding into the NTT IndyCar Series.
With an impending cost cap of $145 million set to be introduced to Formula 1 next season, Ferrari team boss Mattia Binotto revealed Ferrari is looking at expanding into other series and highlighted IndyCar and endurance racing, which is likely to include WEC's new LDMh regulations.
During an interview with SkySport Italia, the Ferrari team principal confirmed that the goal is to find championships that match the needs of Ferrari when part of the sports management staff are otherwise destined to become redundant due to the Formula 1's forthcoming budget cap.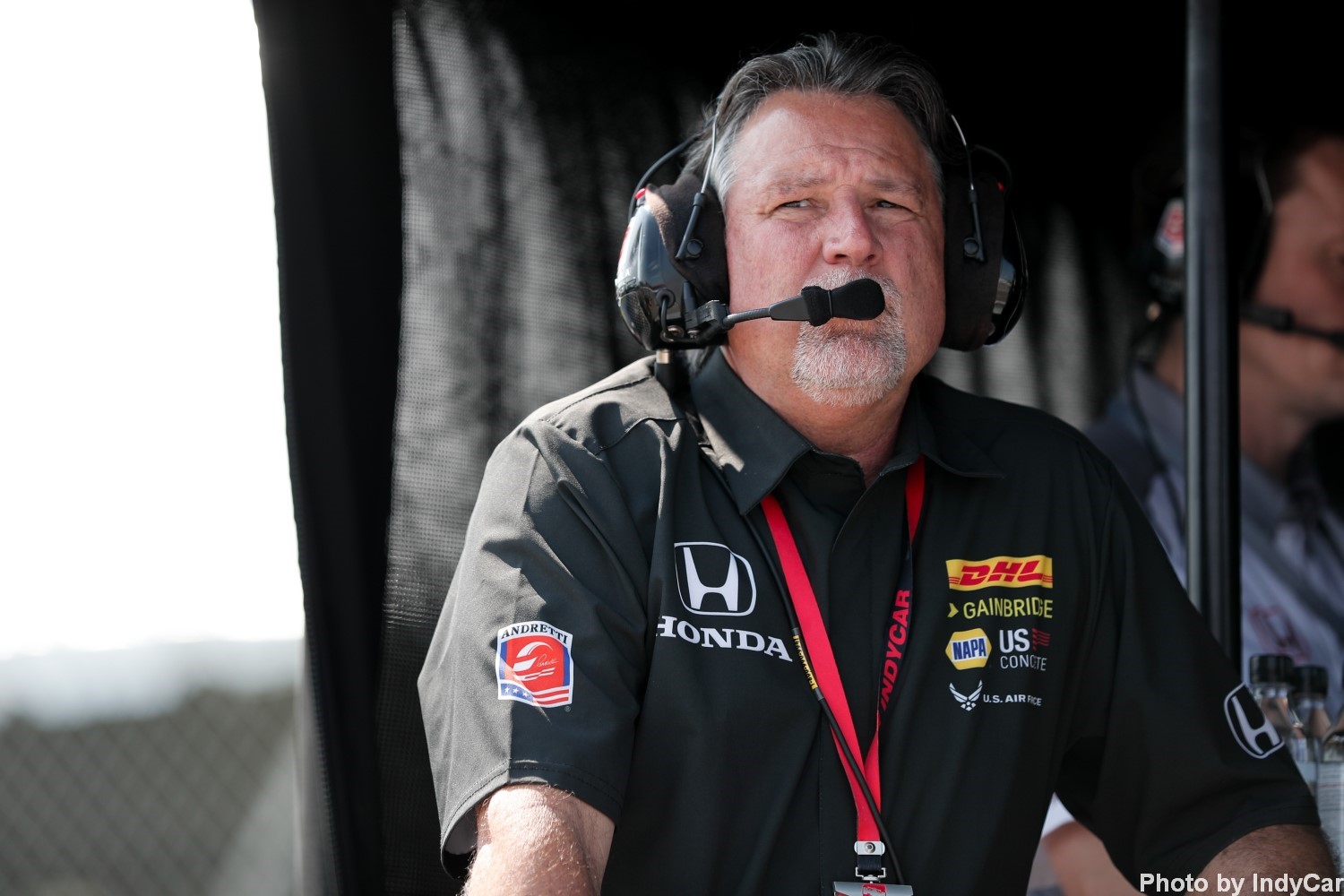 "Ferrari feels a lot of social responsibility towards its employees and we want to be sure that for each of them there will be a workspace in the future," he said.
"For this reason we have started to evaluate alternative programs, and I confirm that we are looking at IndyCar, which is currently a very different category from ours [F1] but with a change of regulation scheduled in 2022 [introduction of hybrid engines].
"We also observe the world of endurance racing and other series [as options].
"We will try to make the best choice."
Were Ferrari to agree to offer IndyCar a third engine supplier to power 1/3 the field, as well as a chassis as Mario Andretti suggested, new series owner Roger Penske would certainly agree to chassis diversity. Maybe not for anyone, but for Ferrari, you bet.