Vettel, Alonso eye 'pink Mercedes' for 2021 (3rd Update)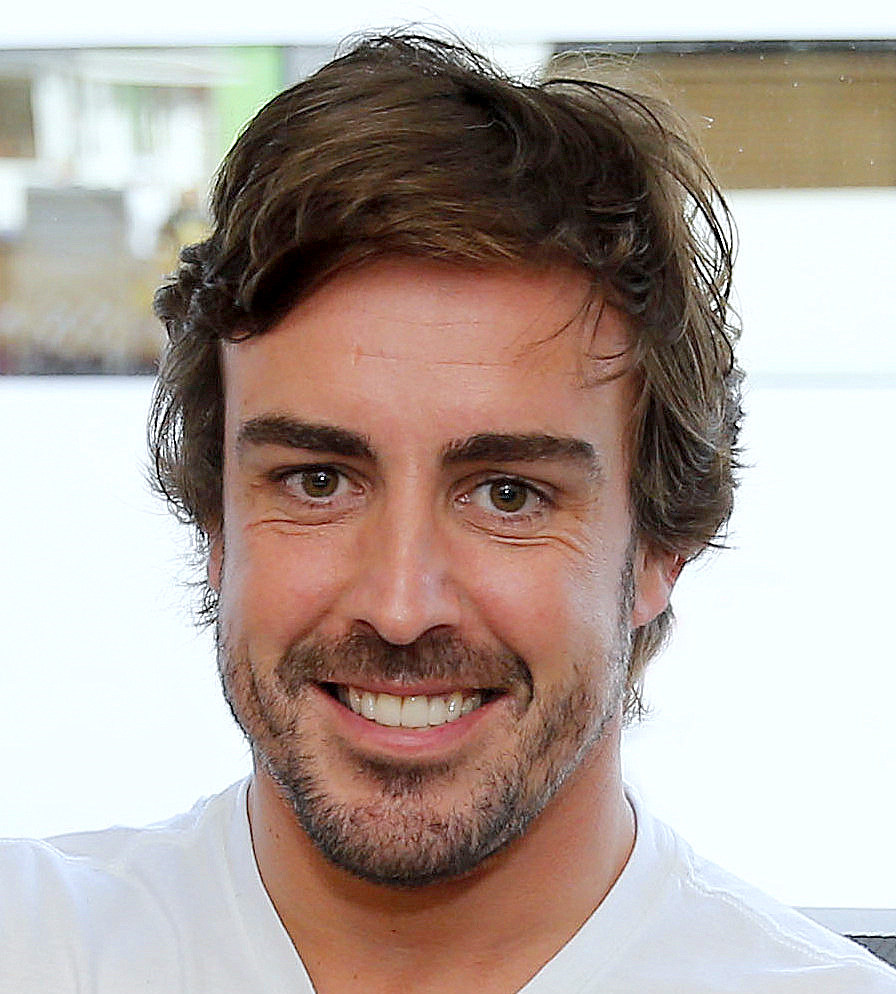 Would Alonso look good in pink?
UPDATE (GMM) Sebastian Vettel and Fernando Alonso are both in the running to drive for the new Aston Martin works team from 2021.
That is the claim of La Gazzetta dello Sport, even though the earlier rumor was that the former world champions were in fact vying for a Renault seat.
However, it is now rumored that Vettel, who will leave Ferrari at the end of 2020, and Alonso, currently on sabbatical, could in fact drive a pink car next year.
The Silverstone based team's owner Lawrence Stroll has taken over Aston Martin and will rebrand Racing Point from 2021. Stroll's son Lance and Sergio Perez are both firmly under contract for next year.
Pedro de la Rosa, who knows Alonso well from his days at McLaren and Ferrari, praised Racing Point's decision to base its 2020 car on last year's Mercedes.
"They took the regulations and said 'Let's see what we can do with them' and what we got was that pink Mercedes," he told Marca sports newspaper.
"Other teams could have done it. I know that the same (Mercedes) contract was offered to others and they declined, because they think it means the maximum is second place.
"But I think second place is something many people in Formula 1 would want at the moment," de la Rosa added.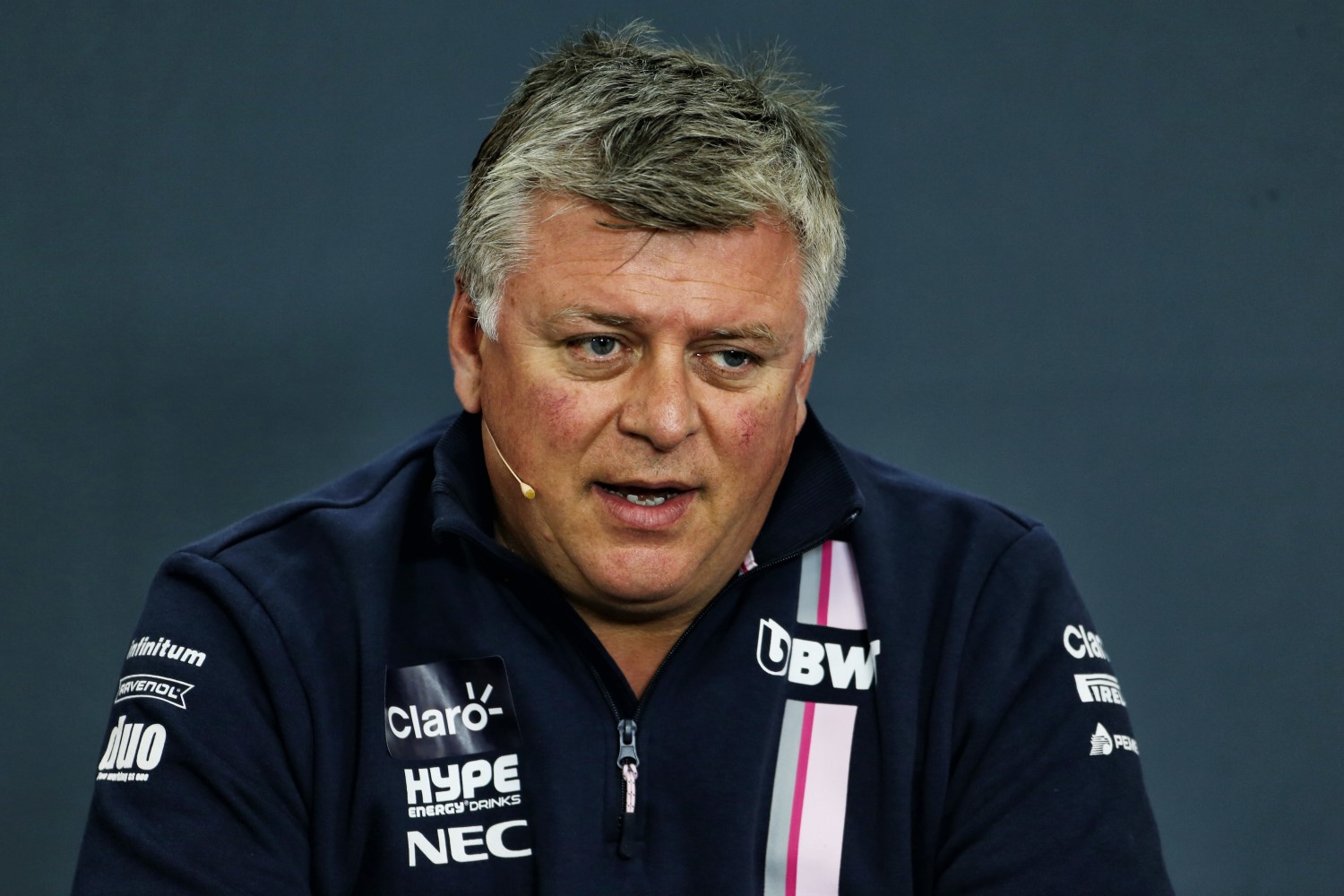 Otmar Szafnauer says he has not spoken to Vettel, but has he spoken to Bottas?
06/27/20 Amidst the Vettel rumors BWT Racing Point F1 Team principal Otmar Szafnauer has stated that the team has not spoken to the four-time world champion.
"Seb and I have been friends for a long time, even before he was a Formula 1 driver I knew him, and ironically he hasn't called me, so I haven't had the conversation," Szafnauer told the F1 Nation podcast.
"I can't speak for Seb but we all know what a great job he's done. He won early on in the Toro Rosso which was fantastic, and four world championships.
"He's had some great races and I think at his relatively young age of 33 he still has some good years left in him. But that's not for me to say."
Szafnauer also told F1 Nation that the team was happy with their current lineup of Sergio Perez, who is on a multi-year deal with the team, and Lance Stroll, the son of team owner Lawrence Stroll, heading into 2021.
"We're really happy with our driver line-up and they're signed up as well, they work well together," he said.
"We've got Checo [Perez], who, on a Sunday is as good as anyone. He's very calculated, very clever, good racer, looks after his tires.
"Lance is much younger than Sergio and learning very quickly, but very, very fast. He has great starts, and when he's in the thick of it, can race really well. And he's learning.
"I think eventually Lance will overtake Sergio and having that combination of young and experience is perfect for us."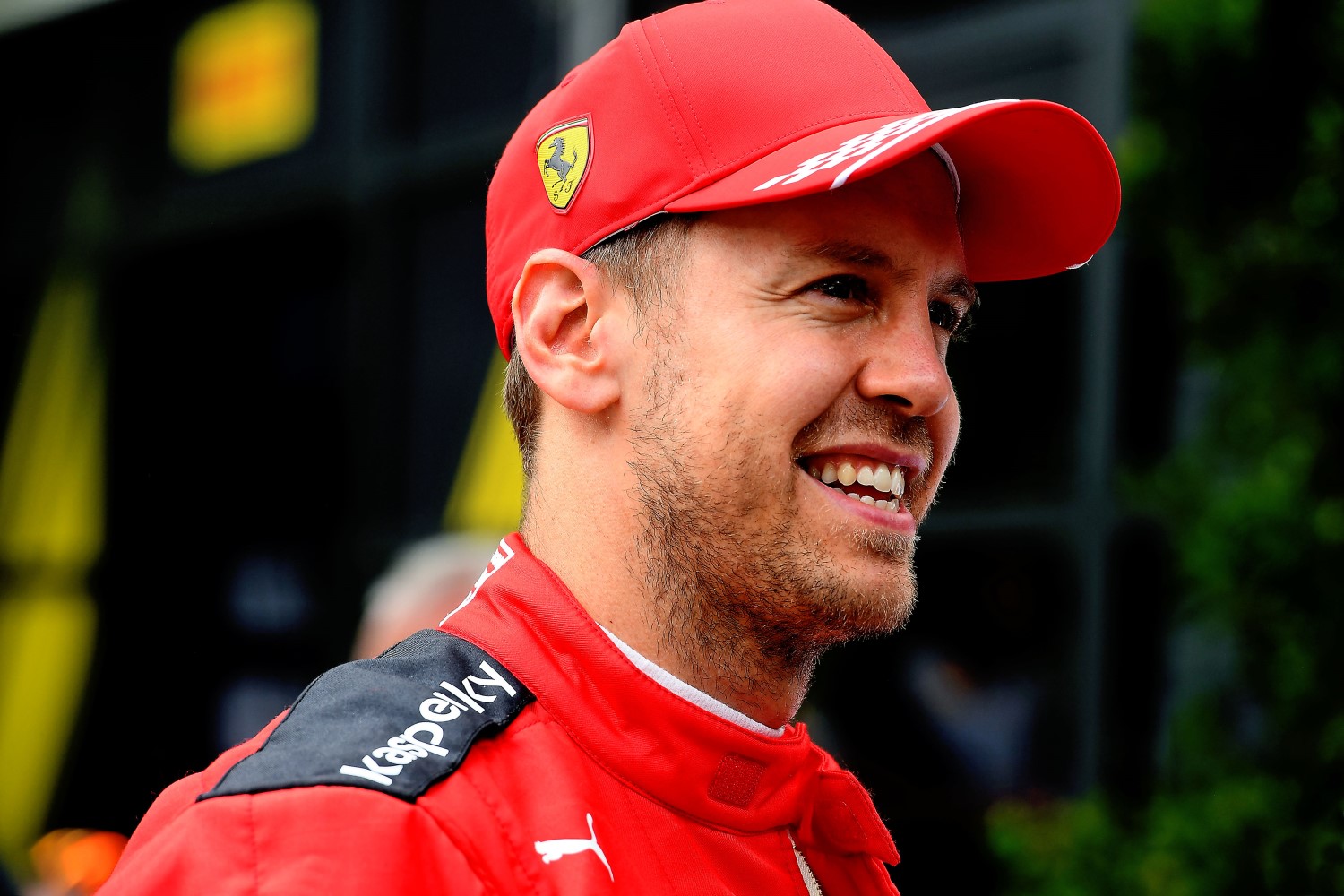 Would Mercedes move Bottas to the 'pink' Mercedes team to make room for Vettel vs. Hamilton?
05/26/20 (GMM) Intrigue about the future of Mercedes' works team is only intensifying.
In the past days, weeks and months, Mercedes team boss Toto Wolff has been clearly moving in the direction of fellow Aston Martin investor Lawrence Stroll.
Wolff admits he is in talks with new Daimler CEO Ola Kallenius about his role as Mercedes team boss.
"It's not just about whether I extend my contract as team principal but also about what we are going to do with this joint company," Wolff told ORF.
A new rumor is that Wolff could up his stake in the team, while it is also being suggested that he and Stroll could move to take over Mercedes altogether.
Billionaire Stroll is already planning to rebrand Racing Point as Aston Martin next year.
It is therefore fascinating that the man being tipped to take over from Andy Palmer as the CEO of the road car company Aston Martin is Tobias Moers.
Currently, Moers runs the Mercedes performance arm AMG. The Financial Times expects the news to be announced on Tuesday.
"The company confirms that it is reviewing its management team and a further announcement will be made as and when appropriate," Aston Martin told us.
Ferrari refugee Sebastian Vettel is even being tipped as a potential Aston Martin teammate for Stroll's son Lance.
Vettel is also being linked with the works Mercedes team, but former F1 driver Nick Heidfeld told Sky Germany that the quadruple world champion being paired with Lewis Hamilton is "very unrealistic".
"I don't see it, but so much has happened in Formula 1 so let's wait and see," he added.
05/25/20 (GMM) Sebastian Vettel will join "a winning team" for 2021 or quit the sport, according to his former boss Dr Helmut Marko.
Speculation about the quadruple world champion's future is rife after Ferrari announced that he will be replaced by Carlos Sainz next year.
"I have spoken to Sebastian and of course we went through the options at Red Bull, but unfortunately there are none," Marko, who brought Vettel into the sport via Red Bull's driver program, told Sky Germany.
"When I spoke to him, the message was that if he can join a winning team, he continues. Otherwise not."
Indeed, after McLaren chiefs revealed that no talks with 32-year-old Vettel took place, it is believed Renault is also not an option for the German.
However, there are now rumors that Aston Martin may be a possibility.
F1 business journalist Christian Sylt reported in the British publication This Is Money that documents show Racing Point owner Lawrence Stroll is paving the way for Aston Martin to invest up to $243m in the re-branded team.
"Of course I think it is possible that Vettel goes to an Aston Martin team that will have Mercedes engines," said RTL commentator Florian Konig.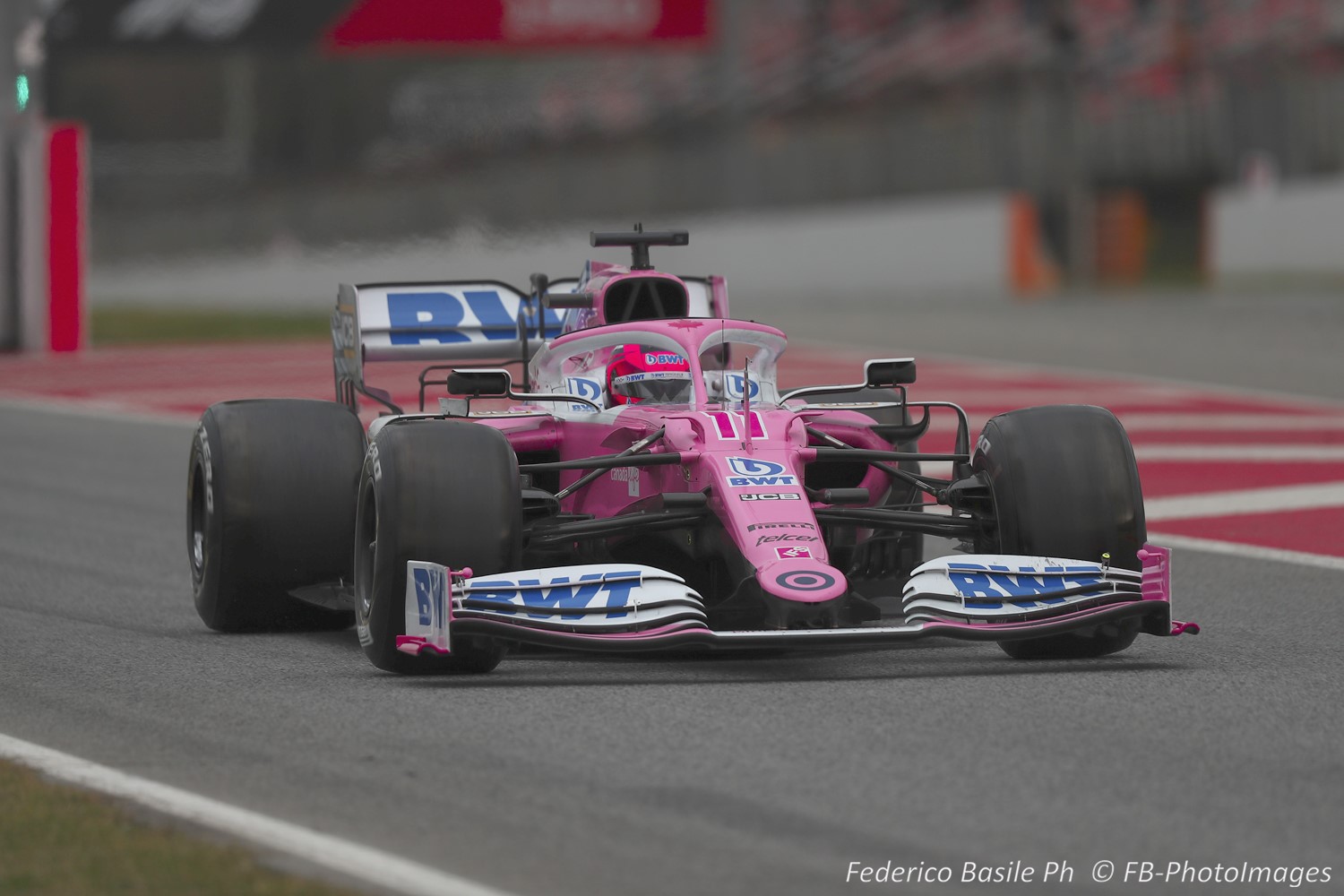 The 'pink' Mercedes Racing Point car is a near 100% copy of last year's Mercedes
Earlier, it was suggested Vettel was eyeing only the works Mercedes team, but Ralf Schumacher thinks there is "a lot under discussion" going on at present.
"There is the possibility that Toto Wolff, in combination with Lawrence Stroll, can offer him something," the former F1 driver said.
Schumacher thinks it is possible that Wolff and Stroll may even "buy Mercedes".
Konig continued: "I think there will be intensive work behind the scenes to ensure that Sebastian will still be in Formula 1 in 2021."
Some think Mercedes parent Daimler will be pushing hard to potentially pair Vettel with Lewis Hamilton from 2021.
"If I interpret correctly, the decision rests with Mercedes," Marko said. "I think Hamilton against Sebastian would mobilize a very, very large number of spectators."
Marko also thinks Vettel could simply retire.
"It would be a shame for the sport, but for him it would be the best solution if there is no winning team available," he said.
Vettel's friend and mentor, the former F1 supremo Bernie Ecclestone, thinks it really is possible that Mercedes will pair Hamilton and Vettel together.
"The two get along. I don't see any ego problems and two outstanding drivers like them would be a super team," he told RTL.
"I can't imagine that Hamilton would worry about Sebastian and I know that Vettel would also enjoy the challenge of fighting Lewis in the same car."