China to run two F1 races this year (Update)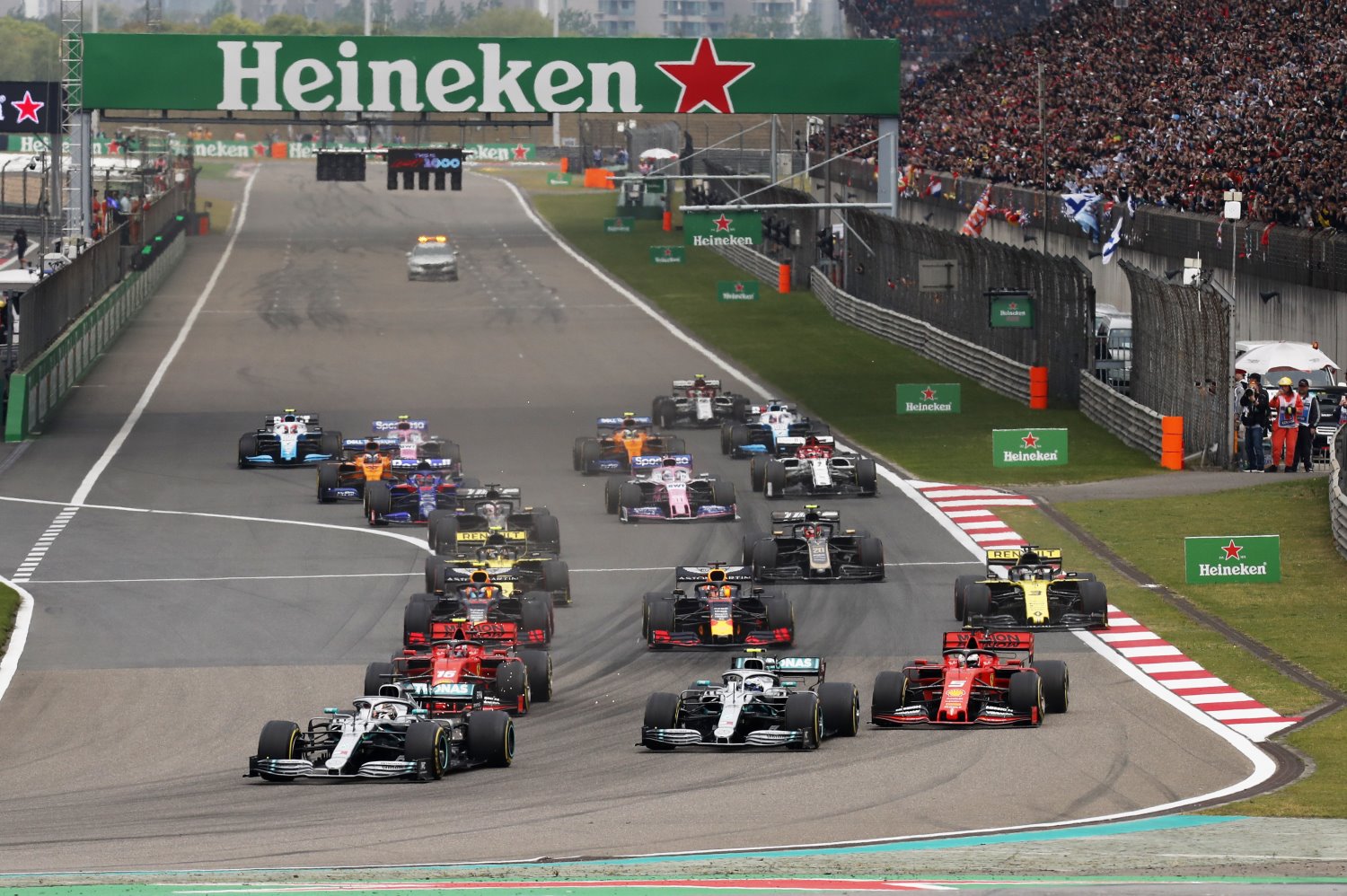 Shanghai Circuit
UPDATE (GMM) China has "fixed" itself a place on the 2020 corona crisis race calendar, according to Red Bull's Dr Helmut Marko.
Marko, a top Red Bull official who is close to Dietrich Mateschitz, was instrumental in getting the 2020 season up and running next week in Austria.
Now, F1 is planning the second part of the 2020 race calendar.
"I assume that all the races in Europe will take place, but there will certainly be changes overseas," Marko told Steirische Wirtschaft newspaper.
"Remarkably enough, the only race outside of Europe that is currently fixed is China."
He said the uncertainty about how long the calendar will ultimately be means that title chargers like Max Verstappen will have to be aggressive.
"It's a bizarre situation, but that's why you have to lead from the start and be aggressive," said the Austrian. "At the same time you can't afford to retire if there are eventually only eight races."
Marko said he is expecting "the highest ratings ever" to result from the first spectator-less races at Red Bull's circuit in Spielberg.
"I see Lewis Hamilton as the favourite who is out for the seventh title, but we want the first championship for Verstappen, which creates more pressure," he added.
06/16/20 (GMM) China is shaping up to host not one but two grands prix in 2020, even though reports suggest coronavirus cases are surging once again in the country.
As thousands line the streets in Beijing following a reported new outbreak of the virus that has swept the world, Shanghai's sports chief Xu Bin revealed that he has been approached by Formula 1.
"We were contacted by the F1 company," he told Shanghai News Radio. "We are still communicating to see if there is the possibility of hosting two races in Shanghai.
"Of course we should see how the virus is being controlled."
To date, F1 has only confirmed eight races at six European venues, with other European venues like Mugello, Imola, Portimao, Hockenheim and others reportedly on standby.
Three overseas races – Baku, Singapore and Japan – were recently cancelled, but Abu Dhabi looks set to definitely host the season finale. The Yas Marina area has re-opened this week.
And Ross Brawn last week said Bahrain could host two races, including one on the outer perimeter circuit that is an "almost oval track that would be quite exciting".
"From a regulatory perspective, there is nothing stopping it," FIA race director Michael Masi told speedcafe.com.
"Unfortunately we didn't have that option so much for either Austria or Silverstone, but if there are other events such as Bahrain that come up with that, and it's seen as another way of trying to achieve something, then why not?"