Rumor: Plans for F1 race in Miami back on track
(6th Update)
This rumor is upgraded to 'fact' with today's announcement by F1 that Miami will be added to the 2022 F1 calendar.
---
April 16, 2021
This rumor is upgraded to 'strong' today.  On Wednesday of this week in Florida the city council of Miami Gardens voted favoring a proposal that will allow the race to go ahead, and we could see an announcement as early as this weekend.
The city's new mayor, Rodney Harris asked the council to accept a deal for a Formula 1 race plan that will benefit residents and locally owned businesses. New commitments made by the race promoter minimize disruption .
The date of a 2022 race has yet to be announced, but the seven-member council passed the proposals, which stated that there will be no use of public roads for the racetrack. No racetrack action will take place prior to 2:30 p.m. (if the schools are in session) nor after sunset on any day.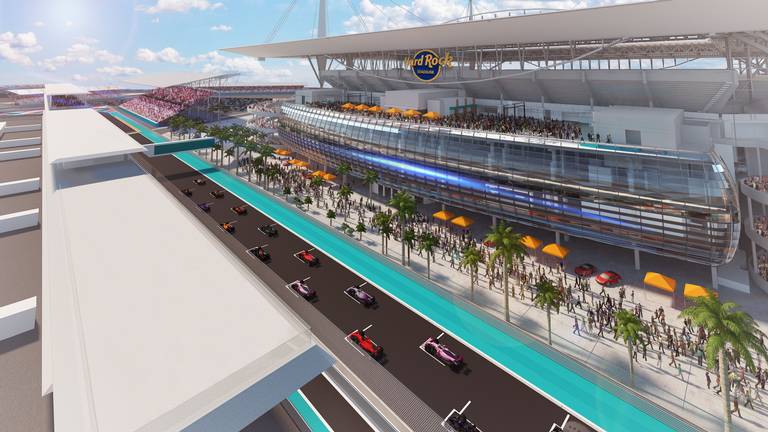 ---
April 15, 2021
(GMM) Plans for a second American race on the annual Formula 1 calendar are back on track.
La Gazzetta dello Sport last week reported that Miami is once again pushing for a race at Hard Rock Stadium, with the support of "the mayor of Miami Gardens, the Miami Dolphins and Formula 1".
"On Wednesday the final vote to host a world championship race from 2022 on a new track near the Hard Rock Stadium" would take place, correspondent Lorenzo Pastuglia added last week.
F1 CEO Stefano Domenicali admitted recently: "It is no secret that the negotiations with Miami are very advanced. It is certainly our goal to have a second race in the United States."
Local media report that the vote was indeed held at the Miami Gardens City Council on Wednesday, including a $5 million pledge from the race promoter to benefit local residents and businesses.
Earlier, a group of residents had filed a civil rights lawsuit against the F1 plans.
Therefore, the new plans promise that the proposed layout will stay away from certain streets, while 'noise mitigation barriers' will be erected.
Miami broadcaster WSVN said the city commissioners on Wednesday "voted in favor" of the new resolution "to bring Formula 1 racing to Hard Rock Stadium".
However, some local residents are still unhappy.
"Our city council has flip-flopped on us, and it makes us very angry," one said at city hall. "The money that it brings to them, it doesn't bring to us. We still have the same issues."
---
April 12, 2021
Miami appears to be on the verge of clearing a path to welcome Formula 1 to South Florida as soon as 2022.
According to AutoWeek, Mayor of Miami Gardens Rodney Harris appears to have the votes to allow a planned F1 race at the Hard Rock Stadium to go ahead in 2022. The proposal is slated to be voted on April 14 when the seven-member city council meets.
The proposal includes a $5 million community benefits package for residents and businesses in the area. As part of the agreement there will be a science, technology, engineering, and math (STEM) project for the city's students.
The City Council will discuss the proposals which include the practice not starting until 2:30 p.m. because public schools will still be operating until then. This suggests that the event could even be a night race, which is probably not something the locals have thought about. There will be "noise mitigation barriers to protect residents and there will be air quality and noise monitoring. In addition there will be a shuttle bus service to help avoid any traffic disruptions.
---
April 9, 2021
Stephen Ross' long-running quest to bring Formula One Racing to South Florida got a major boost Thursday when Miami Gardens Mayor Rodney Harris offered up a joint resolution with Hard Rock Stadium designed to address the concerns of local activists.
The resolution, on which the city council will vote at Wednesday's meeting, comes five months after more than a dozen Miami Gardens residents accused Miami-Dade County and then-Mayor Carlos Gimenez of racial discrimination in a federal lawsuit that seeks to block the race.
Under the proposed memorandum of understanding, which could make Miami Gardens the first majority African-American city to host an F1 race in the circuit's 72-year history, race organizers will pledge an economic package that includes a $5 million commitment and benefits for residents, businesses and restaurants.
As part of the package, organizers would also create a STEM program in the city and provide internships to city residents.
Another important concession to critics: The race would not be held on Northwest 199th Street.
Additionally, Hard Rock Stadium and race promoters would also erect noise mitigation barriers on the north-side of any section of the track adjacent to the Snake Creek Canal to protect residents, plus perform air quality and noise monitoring during the race. The race also pledged to address certain ingress and egress concerns. Miami Herald
---
August 23, 2020
FIA President Jean Todt told the media at IMS for the Indy 500 on Saturday that Formula 1 returning to Indianapolis Motor Speedway would be very good for the sport because it "has all the ingredients" of an F1 venue.
Todt spent Saturday morning at IMS in the company of Roger Penske and a return of F1 was rumored to be part of those discussions.
Speaking to assembled media, Todt said he was "very impressed" with the revamped facilities at IMS.
Asked if a potential return to Indianapolis is something the FIA would support, Todt replied: "Well you know the responsibility of the calendar is with the commercial rights holder, but clearly Indianapolis has all the ingredients of a Formula 1 venue, all the facilities.
"Roger Penske and his group have taken the lead, and I was very impressed with what I saw this morning.
"All the improvements have been done in a very short time; Roger has already achieved quite a lot with facilities that were already very impressive.
"Indianapolis is a kind of Silicon Valley of motor racing in the US so of course if the Formula 1 commission proposed to have a race at Indianapolis it would be very good for Formula 1."
June 10, 2020
---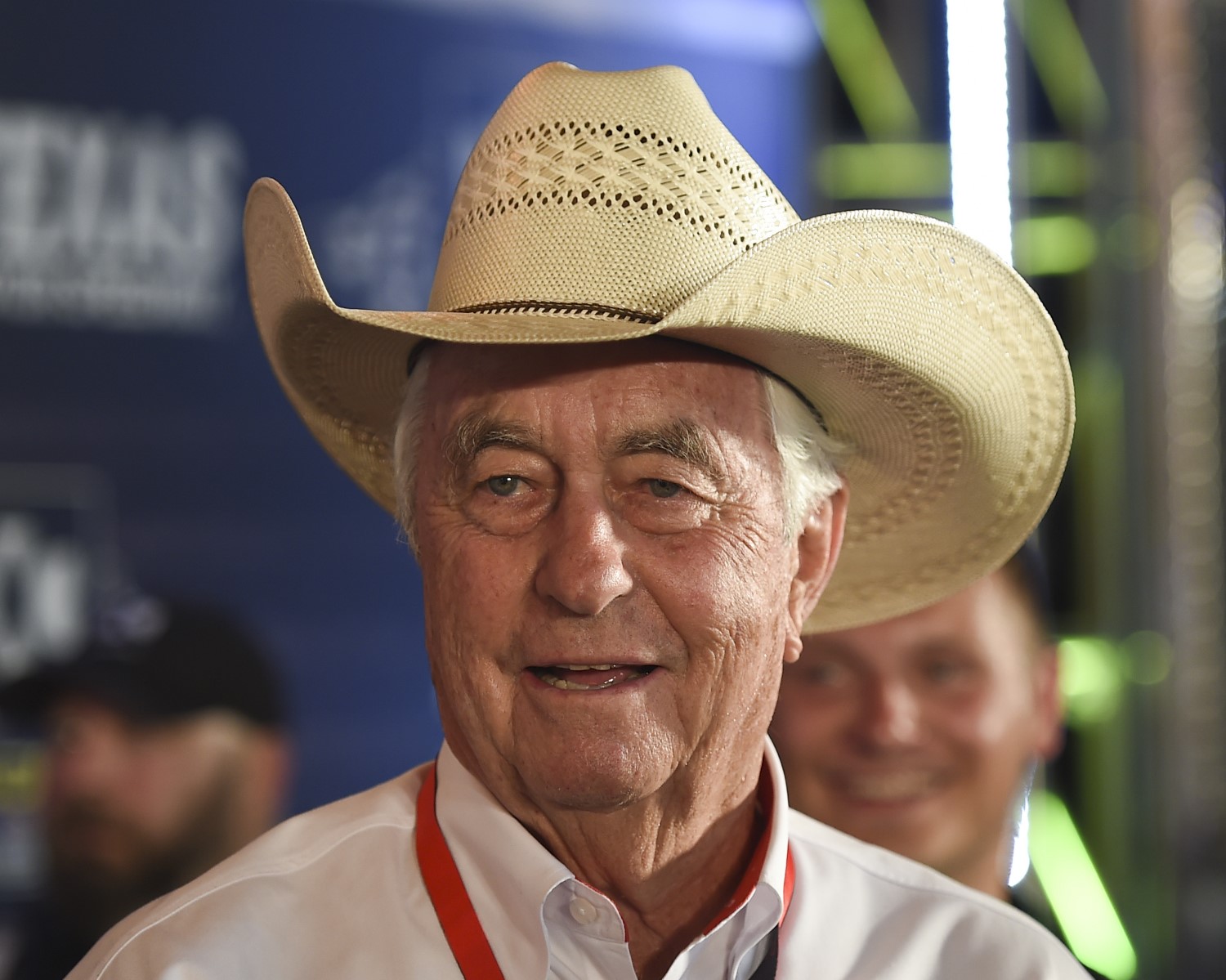 06/10/2020 (GMM) Another grand prix in the United States could take place as soon as 2021 – but not in Miami.
Rather, the idea is being championed by new Indianapolis Motor Speedway owner Roger Penske.
He said he is looking into whether there is the "opportunity for a Formula 1 race" there in "2021, 2022 or 2023".
Formula 1 raced between 2000 and 2007 on the fabled Speedway's infield circuit.
"We had Formula 1 here and we can do it again," Penske reportedly told Sirius XM.
---
03/15/20  Roger Penske directed his son, Greg, to hold preliminary talks with F1 CEO Chase Carey in recent weeks, but a race at Indy wouldn't happen before 2022.
"My son Greg has met with Chase Carey and had some preliminary discussions over the past couple of weeks," Penske told RACER.
"Is it time to relook at an F1 race?
"I don't know yet if the economics make sense, but we wouldn't look at doing it before 2022."
---
02/24/20 (GMM) Chase Carey appears to be putting the idea of a Miami GP on the back burner.
F1 owner Liberty Media, which is headed by CEO Carey, has been championing the idea of a second US grand prix at Miami's Hard Rock stadium.
But local opposition groups are fighting hard against the idea, with the latest news being the launching of legal action.
Carey admitted to the German-language motorsport-total.com that he is "frustrated" by the situation.
"We knew that it would take time in the US," he said. "On the other hand, it has to be said that it will take longer than expected.
"It's frustrating because we have invested a lot of time, but I think we have to get to terms with the reality that it is a timeframe of more than five years.
"The goal now is a race in the next five to ten years from today," Carey added.
Indy now comes into play
He might now turn his attention to the former US GP venue at the Indianapolis Motor Speedway. Recent reports suggested new owner Roger Penske may be interested in F1.
"I know the Penskes and had contact with them before they bought Indianapolis," said Carey. "But I don't want to comment on our conversations.
"We know about their interest. We are talking about an iconic circuit that is part of the 'triple crown with Monaco and Le Mans. That says everything about the importance of this circuit in motorsport."
---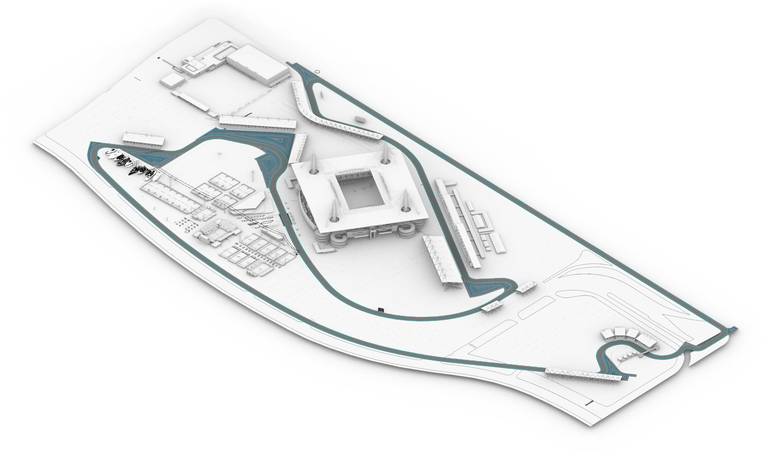 02/21/20 (GMM) The engines of Miami's grand prix hopes continue to sputter.
Formula 1's push to add a second US race to the calendar looked to have strengthened this week, when the Miami-Dade County Commission voted down a proposal.
The proposed legislation, put forward by Commissioner Barbara Jordan, would have made racing even inside the grounds of the Hard Rock Stadium illegal.
"We are glad to put this long delayed vote behind us, so we can begin to make the multimillion dollar private investment required to bring a race here," said Tom Garfinkel, boss of the stadium and the Miami Dolphins.
But as soon as that legislation was voted down, fierce opponent Jordan hit back by announcing the filing of a lawsuit to block the race in that way instead.
"This fight is not over," she told the Miami Herald.
"Formula 1, I don't think they want this kind of publicity. But they better get ready."
The Miami broadcaster WPLG Local 10 said the plaintiffs in the lawsuit are homeowners associations and former Commissioner Betty Ferguson, who argue that F1 is "unreasonably loud".
Their lawyer Sam Dubbin said there are no acoustical experts "who would say that decibel levels between 70 and 90 are reasonable" for a residential area.
---
02/20/20 Miami Grand Prix organizers surmounted on Wednesday a final legal hurdle blocking F1 from racing around the Hard Rock Stadium in 2021, but local residents aren't giving up on their battle to keep the sport away from their city.
A proposed Miami Gardens ordinance seeking city input into zoning rights that would have jeopardized the planned F1 event resulted in a 6-6 split vote, a dead heat that paves the way for the race to take place around the Miami Dolphins' Hard Rock Stadium.
Miami Dade Mayor Carlos Gimenez called the failure of the proposed ordinance a win for the community.
However, a number of concessions to local residents were necessary to secure the commissioners' tied vote.
Among the compromises was the removal of part of the planned track from public roads, mainly NW 199th Street, and keeping the circuit layout limited to the Stadium's confines, including its vast parking lot area.
Previous concessions relating to noise pollution and the absence of track activity during school hours were also confirmed.
---
01/22/20 (GMM) Miami is working through the "issues" standing in the way of F1's second grand prix in America.
In December, F1 CEO Chase Carey said he is still determined to take the sport to Miami.
"We still have some issues to resolve in Miami," he told CNN. "They're, probably at this point, predominantly political ones."
Indeed, in the face of political opposition to the race, local organizers on Tuesday said the proposed circuit at Hard Rock Stadium would no longer include a public road, or be in action during school hours.
"We hope the County Commission will support our effort to deliver this huge global event to you!" the organizers said on Twitter.
Carey is also upbeat, saying that despite the opposition, there are also "encouraging" levels of support for the Miami GP.
"It's clearly an addition to Austin," he added. "So in our goal, we think the US is a big enough market and a broad enough market and growing the US, I think having two races will actually make both stronger."
---
01/21/20 Miami Grand Prix organizers have modified the layout of their event's prospective track and tweaked the race weekend's schedule in an effort to appease the concerns of local residents.
Liberty Media has been attempting to surmount successive roadblocks erected by representatives and residents of Miami Gardens who oppose the Miami GP project and the event's promoter, Miami Dolphins owner Stephen Ross.
However, a dialog between F1, the promoter, Miami-Dade Mayor Carlos Gimenez on one side and local officials, businesses and residents on the other, has been ongoing in the past few months, with the purpose of easing the difference between the opposing parties.
To help reach a breakthrough compromise, F1 has accepted to change the Miami GP track configuration by eliminating the use of Northwest 199th Street for a portion of the circuit.
Furthermore, in order to minimize disruption to local schools, the weekend race schedule has been altered to ensure that there is no racing prior to 3pm on Friday.
The original version of the stadium track used a half-mile section of 199th Street, which was built as part of the stadium project but is a public road. By avoiding it and sticking to stadium land Garfinkel hopes to address one of the major concerns of residents, namely access and traffic during race week.
"The Formula 1 Miami Grand Prix is another example of a world-class event coming to our region," said Tom Garfinkel, Miami Dolphins and Hard Rock Stadium Vice Chairman and CEO.
"Like the Super Bowl, an event like this provides a unique opportunity to proudly showcase our region to the world.
"We want these events to benefit everyone in the region, including local Miami Gardens residents, and we look forward to working with Superintendent Carvalho, Dr. Steve Gallon, and the District to bring innovative STEM programming to local students, such as 'Formula 1 in Schools,' a global engineering competition."
Despite the encouraging developments, Formula 1 isn't out of the woods yet.
On Wednesday, a Miami-Dade Board of County Commissioners meeting takes place where the Commission will vote on a measure, put forth by Commissioner Barbara Jordan, which attempts to revoke the Hard Rock Stadium's current zoning rights in an effort to prevent Formula 1 racing.
The Stadium's current zoning designation permits auto racing and was previously granted by both the City of Miami Gardens and Miami Dade County.