Rumor: IndyCar race in Nashville eyed
(5th Update)
This rumor is upgraded to 'fact' today. A press conference has been scheduled for Wednesday at noon ET at The Bridge Building on 2 Victory Avenue near Nissan Stadium.
In attendance will be Roger Penske, Mark Miles, Tony Cotman and two-time IndyCar champ Josef Newgarden, a native of Tennessee who now makes his home in Nashville, to officially announce the race on a 2.1-mile street circuit around Nissan Stadium.
---
August 31, 2020
Adam Stern reports that IndyCar execs including Roger Penske traveled to Nashville Thursday to meet with Music City GP organizers, and the sides agreed to work toward finalizing a deal.
"We collectively agreed to work toward finalizing an agreement to bring an urban racing festival to Nashville."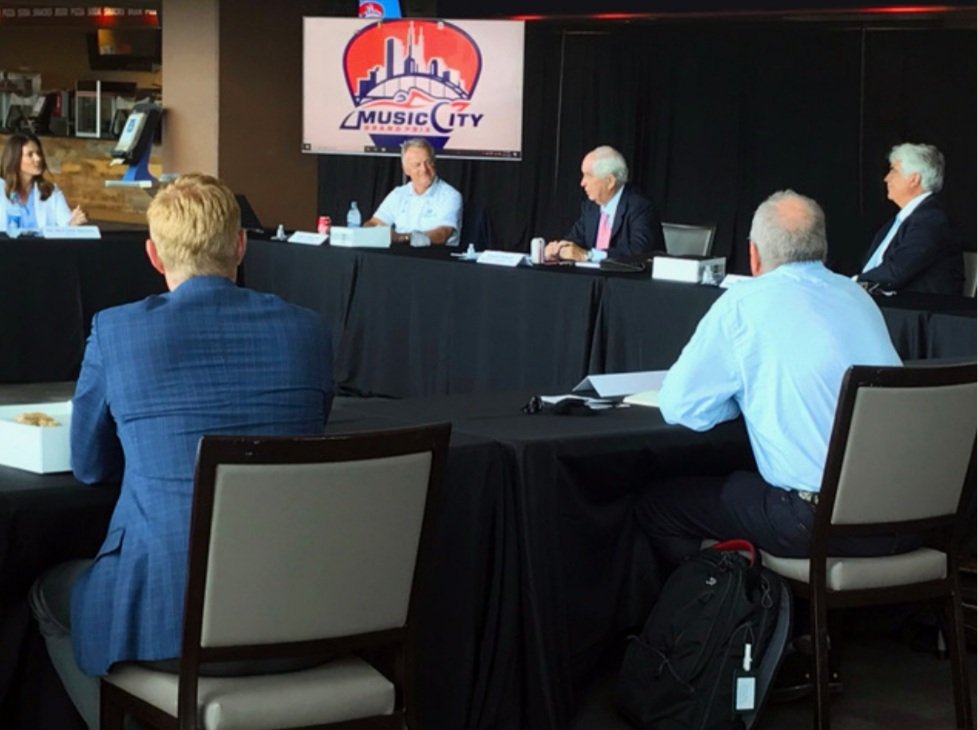 ---
August 31, 2020
Music City Grand Prix officials, who hope to bring an IndyCar race to Nashville in 2021, served as host to IndyCar series owner Roger Penske and other racing executives Thursday and moved closer to getting a deal done..
Music City Grand Prix released this statement after Penske's visit:
Roger Penske was in Nashville Thursday to meet with Music City Grand Prix officials, city leaders, potential investors and others about bringing a race to Nashville in 2021.
"We are pleased to confirm that plans to bring an annual NTT IndyCar Series urban street race to Nashville progressed this week bringing us one step closer to establishing the inaugural Music City Grand Prix. Event promoters and organizers from Music City Grand Prix hosted Roger Penske and members of the IndyCar team at Nissan Stadium alongside key staff from the Tennessee Titans and other key stakeholders. We collectively agreed to work toward finalizing an agreement to bring an urban racing festival to Nashville with a presence at Nissan Stadium. While we are all excited by the Music City Grand Prix plans, to be clear this process is not finalized."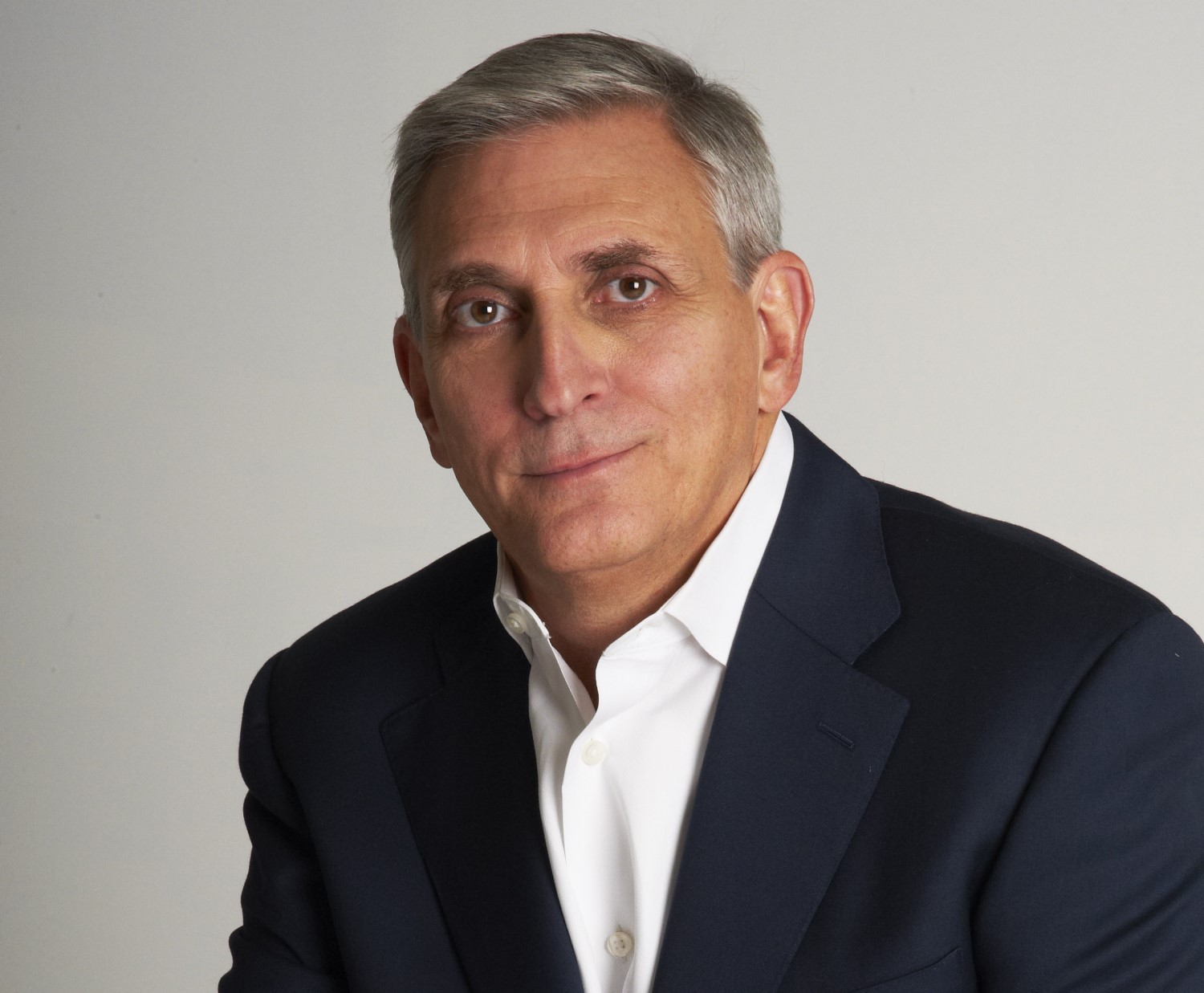 The target date, Spyridon said, for the race is early August 2021.
The track would wind through downtown and be about 1.5 miles in length.
---
August 26, 2020
IndyCar executives, possibly including series owner Roger Penske, are coming to Nashville this week to discuss having a Grand Prix race here next summer.
Butch Spyridon, CEO of the Nashville Convention and Visitors Corp., said the group will be in Nashville either Thursday or Friday and called the visit the next step in securing another big sports event for the city.
The effort to bring a street race to Nashville began in 2017.
"It is not a done deal, but we are further along than we have ever been with this," Spyridon said. "This is my fourth iteration of having discussions about open-wheel, IndyCar-type racing here. This group (Music City Grand Prix) has done the best job and gotten it further down the field, but still has a ways to go. I'm hopeful, but it ain't over til it's over."
The target date for the race is early August 2021.
The proposed track would wind through downtown Nashville and be about 1.5 miles in length.
"This is the next step to see if Nashville is for real," Spyridon said. "I know (the IndyCar group) wants to look at the track. I know they want to talk to possible investors. They want to make sure it's a solid deal. Roger Penske is nobody's fool. He's going to make sure his investments are being well looked after."
Spyridon said he is hopeful Penske will be with the group. The Tennessean
August 24, 2020
---
This rumor is upgraded to 'strong' today. The IndyCar Series is close to finishing a deal with Music City Grand Prix for a street race in Nashville in 2021, per a report from Sports Business Journal's Adam Stern.
Music City Grand Prix COO Jason Rittenberry, who also runs video and events production company Moo TV, told Sports Business Daily the group hopes to make a formal announcement soon. Although IndyCar declined to comment on the report, series owner Roger Penske recently stated his desire to expand the IndyCar schedule.
The current talks are the latest attempt to bring IndyCar to Nashville after a failed 2017 negotiation between the Metro Sports Authority and a race promotion group led by Pocono Raceway President Joe Mattioli, who previously hosted NASCAR-sponsored races at The Fairgrounds Nashville.
The proposed event would have been held on a makeshift 1.72-mile street track around Nissan Stadium and part of Interstate Drive and would have featured both IndyCar and IMSA sports car races. The Mattioli-led group said at the time it would need raise $2.5 million in for the event and weren't seeking any city funding. Nashville ultimately backed out due to logistical issues.
Mattioli is not involved with the Music City Grand Prix group and their new venture. It is unknown if the new event would use the proposed track from 2017 or design a new one.
June 11, 2020
---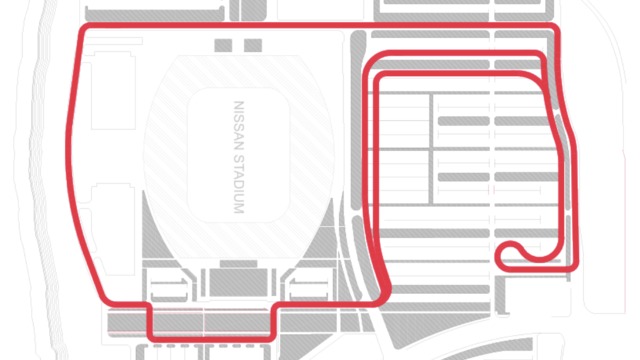 A Nashville street race is again on IndyCar's radar screen according to Adam Stern of Sports Business Daily.
Dubbed the Music City GP, the prospects of a race in 2021 or 2022 are said to be 'intense' but it is uncertain whether it still involves the Joe Mattioli and former Curb Records CEO Matt Crews.
Nashville recently landed a NASCAR Cup race and this would be the 2nd big race for the Music City.
Back in 2017 the City scrapped plans for a 5-day event featuring an IMSA and an IndyCar race due to logistics.
---
11/14/17 A proposed Grand Prix of Nashville outside Nissan Stadium is "no longer in the works" due to "logistical issues."
Metro Sports Authority Dir Monica Fawknotson, speaking for Nashville Mayor Megan Barry's administration, today said that "Metro has halted talks with the race's promoters and has stopped pursuing the event."
The race was proposed by former Pocono Raceway President Joe Mattioli and former Baker Curb Racing CEO Matt Crews. The group had said that they were "interested in partnering with either IndyCar or IMSA" TENNESSEAN.com
---
11/10/17 A proposed Grand Prix of Nashville race that would run through the streets of Music City has gained momentum with the addition of more investors and board members from the entertainment industry, according to Matt Crews, executive vice president of the Grand Prix Association of Nashville.
IndyCar, IMSA and even Formula E are on the group's wish list of potential race series partners.
Crews is the key member of the association led by former Pocono Raceway executive Joe Mattioli that hopes to stage a big-time street race in Nashville by 2020.
"We've got some additional investors involved from the state of Tennessee and people who used to be at Nashville," Crews said. "We want to make sure we have the right partners. It takes expertise and connections to make this happen.
"The entertainment industry is a huge piece of this. Rod Essig, who runs the Nashville CAA (Creative Artist Association) office, which is a huge mover and shaker in the Nashville community, is on board. Kix Brooks is one of our board members and he is half one of the the most popular duos in country music history (Brooks & Dunn). They are big in supporting this event.
"Nashville is an entertainment city and the race is the background noise to the party. We are a festival city."
A key issue, however, is striking a deal with a sanctioning body. Both Nissan's and Bridgestone's North American headquarters are based in Nashville. But those two companies do not compete in a racing series together.
"We are still walking that tightrope to find the right sanctioning body that fits the Nashville landscape and finding the right weekend that fits at the right time," Crew said. "The sanctioning body is an important piece to this but it's a piece.
"I'll even throw in Formula E. The largest selling electric car in the world is manufactured here in Nashville. So, there are a lot of different sanctioning bodies that make sense for Nashville.
"We don't have any commitments from a sanctioning body right now."
IndyCar president of Competition and Operations Jay Frye believes Nashville would be a great market for the series … someday.
"Would it be something we would be interested in at some point? Sure," Frye said. "Firestone is based there, and that is important but there is nothing going on with Nashville right now as far as IndyCar is concerned." AutoWeek
---
06/20/17 IndyCar CEO Miles told Motorsport.com: "We weren't involved in the process that led to the event proposal being submitted to Mayor Megan Barry's office, nor have we had direct communication with the people being named as prospective promoters.
"That said, we now look forward to having conversations with city officials and prospective promoters, because Nashville does continue to be an interesting market to us in the right circumstances."
---
06/16/17 A group led by veteran racing promoter Joe Mattioli III has signed a memorandum of understanding with Metro officials to try to bring a high-level road race to the area around Nissan Stadium.
Backers of the Grand Prix of Nashville presented their concept to the Metropolitan Sports Authority Thursday morning. They plan to build a 1.7-mile track around Nissan Stadium and are aiming to host their first race — which will be surrounded by various music and entertainment attractions — in the spring of 2019.
And the proposed Grand Prix of Nashville would either be an IndyCar or IMSA race, according to co-promoters Joe Mattioli and Matt Crews.
"We are keeping our options open and having ongoing discussions," said Mattioli, the former president of Pocono Raceway, told The Tennessean.
"Both sanctioning bodies have strong interest about being in Nashville, but we're being very diligent about making that decision.
"Both have indicated their excitement about the market. Really, I think it's a toss-up right now."
In addition to Mattioli — a former longtime president of Pocono International Raceway who also has been involved in races at the Fairgrounds Speedway — the team pushing the race includes Andy Moats of Pinnacle Financial Partners, former NASCAR team owner Gary Baker and Rod Essig of Creative Artists Agency as well as ex-McDonald's CEO Ed Rensi (who also has owned race teams) and John Hope Bryant, the founder, chairman and CEO of the Operation HOPE nonprofit.
The proposed track has been designed by Tony Cotman, who has worked worldwide and has been involved in IndyCar races on temporary circuits in Baltimore, Edmonton and Sao Paulo, among others.
"Our vision is to make every day 'Race Day in Nashville' and make the Grand Prix a year-round international motorsports partnership that celebrates and adds to Nashville's rich entertainment traditions and deepens the value for its residents and visitors," Essig said in a statement.
"Our goal at the Grand Prix of Nashville is to build on past successes like this past weekend," said Crews, executive vice president of the Grand Prix of Nashville and former CEO of Baker/Curb Racing, pointing to the massive crowd that descended downtown for the NHL's Stanley Cup Final and CMA Music Festival. "Nashville throws a great party, like this recently Stanley Cup has shown us, and like the NHL All-Star Game last year."
The next step is for GPNTN LLC to raise $2.5 million in initial private funding with no financial obligations from the city. Nashville is also the headquarters of Bridgestone/Firestone, the tire manufacturer for IndyCar.
A spokesman for the organizers said they are aiming to sign a long-term agreement in the next three months and that they're working to make the financial case for the project in order to move forward. The Nashville Business Journal reported Thursday that the tab for infrastructure investments to put on the race will be between $6 million and $10 million and that Mattioli said race weekends could have an economic impact of $40 million to $60 million.
The Mattioli group's efforts aren't the first to try to bring a big auto race to Nashville's east bank. In addition to needing to find a gap in the city's packed spring event calendar, the organizing team also might have to address a potential conflict with IndyCar's Grand Prix of Alabama, which has taken place in April every year since 2010. A spokesman for IndyCar did not return a request for comment about that issue and the parties' talks in general prior to publication Thursday afternoon. Geert De Lombaerde/Nashville Post