NASCAR bans Confederate flag from its events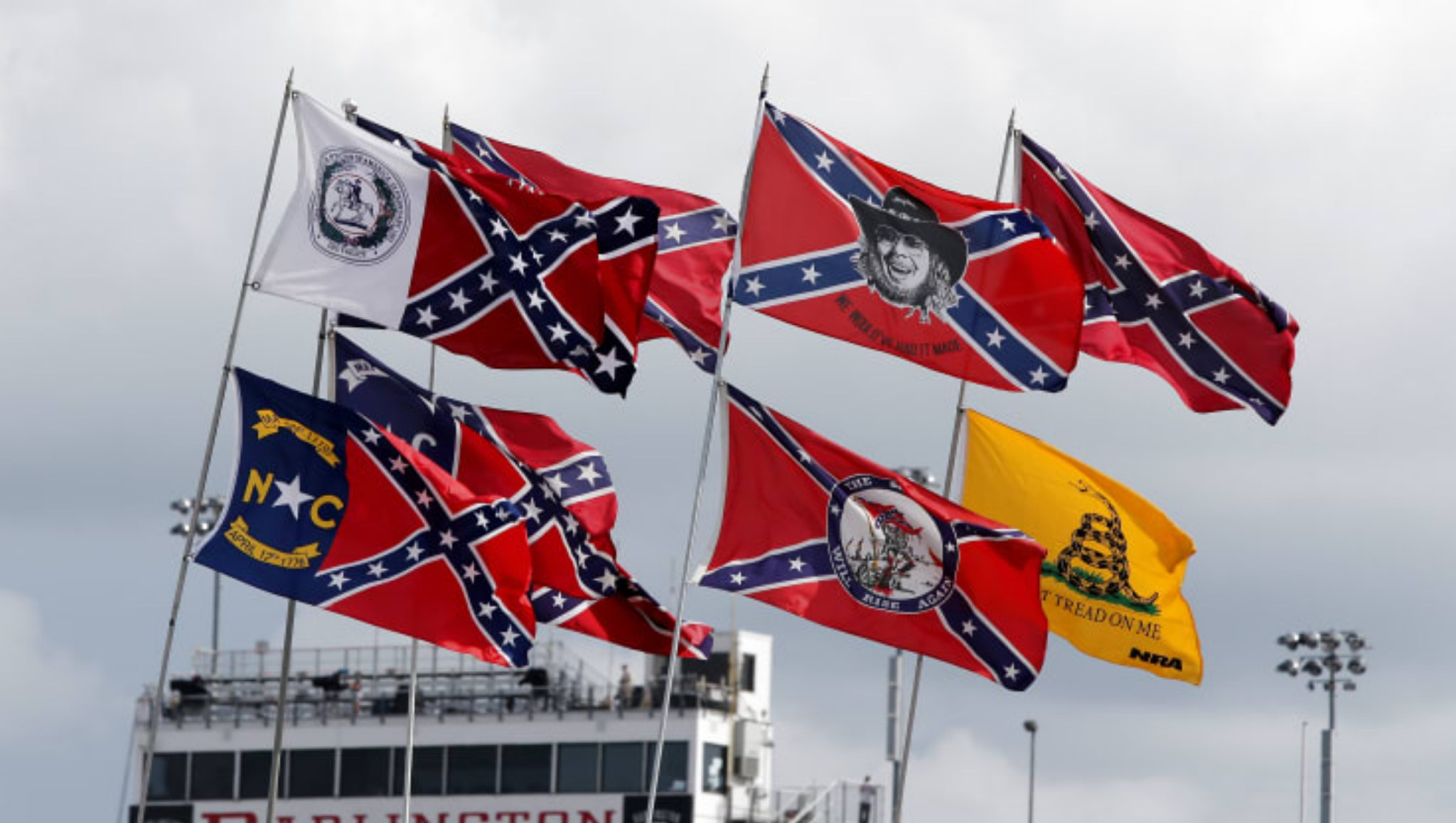 Confederate flags fly over Darlington Raceway
Getty Images
In a move that is sure to stir controversy among their grassroots fans, NASCAR announced on Wednesday that they were banning the display of Confederate symbols at all of their sanctioned events, effective immediately.
The move comes in the wake social unrest following the death of George Floyd while being arrested by police in Minneapolis, Minn. on May 25th, which has led to large demonstrations – including rioting and looting – and calls for civil rights and police reforms.
In a statement released on Wednesday, NASCAR said "The presence of the confederate flag at NASCAR events runs contrary to our commitment to providing a welcoming and inclusive environment for all fans, our competitors and our industry. Bringing people together around a love for racing and the community that it creates is what makes our fans and sport special. The display of the confederate flag will be prohibited from all NASCAR events and properties."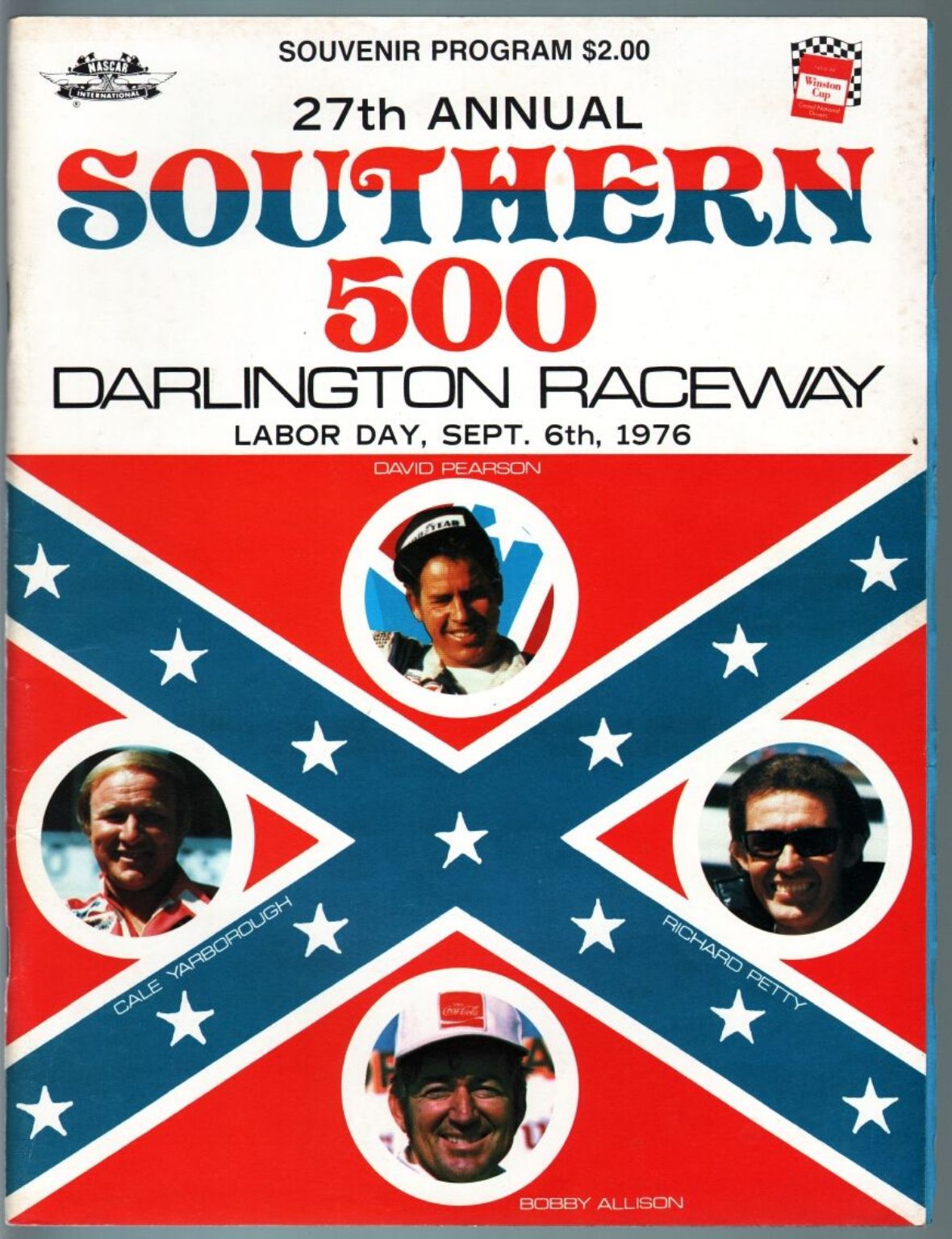 The Confederate flag was used on NASCAR race programs in the 1960's and 70's
The Confederate flag has long been seen as a symbol of the South, where NASCAR rose up to prominence from its roots when moonshiners got together to race against each other with cars that were heavily modified to outrun law enforcement. NASCAR itself has featured the flag on race programs and advertising as late as the 1980's.
Calls to ban or remove the flag has been a political issue not just in NASCAR but throughout the country, but has been in the spotlight as symbols of the Confederacy – long seen as symbols of racism – have been moved from public places in the southern United States over the last decade.
In 2015, following the shooting death of nine African-Americans at a church in Charleston, SC at the hands of a white supremacist, South Carolina governor Nikki Haley ordered the removal of the Confederate flag from the grounds of the South Carolina state capitol – a move that had been a hotbed issue for several years in the state.
NASCAR supported the move at the time, and themselves issued a statement requesting that fans no longer display the Confederate flag at their events, but did not ban the flag outright. The move, which was viewed as symbolic, was largely ignored by fans.
During last Sunday's race at Atlanta, NASCAR acknowledged the unrest gripping the country with a show of unity as the cars were brought to a stop on the track, and NASCAR President Steve Phelps addressed the drivers and the fans watching at home.
"Our country is in pain and people are justifiably angry, demanding to be heard," Phelps said. "The black community and all people of color have suffered in our country, and it has taken far too long for us to hear their demands for change. Our sport must do better. Our country must do better.
"The time is now to listen, to understand and to stand against racism and racial injustice. We ask our drivers, our competitors and all our fans to join us in this mission, to take a moment of reflection, to acknowledge that we must do better as a sport, and join us as we now pause and take a moment to listen."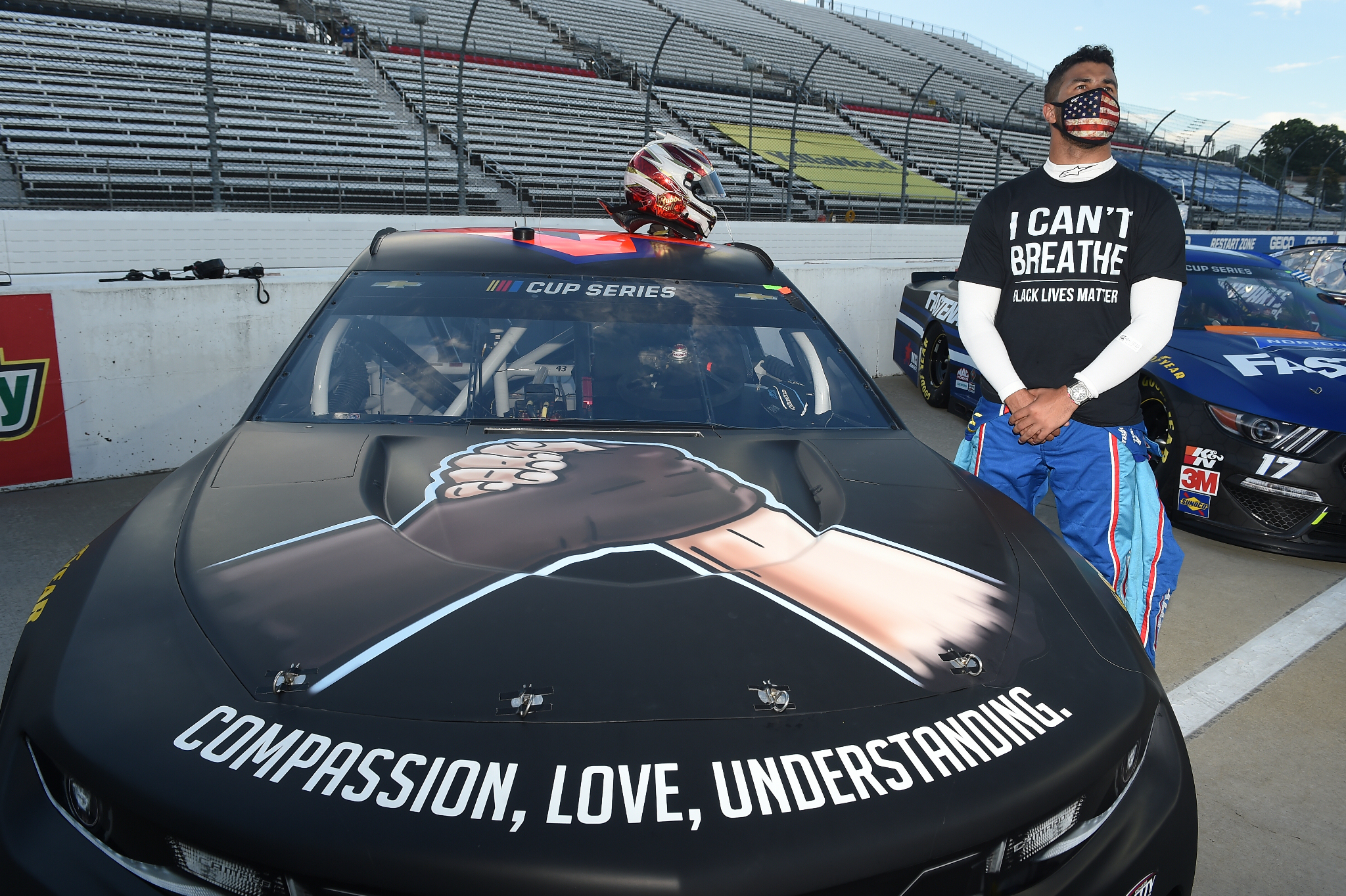 Darrell Wallace, Jr. drove a special "Black Lives Matter" paint scheme in Wednesday's race at Martinsville
Jared C. Tilton | Getty Images
Following Sunday's race, Darrell Wallace, Jr. – NASCAR's only full-time African-American driver – called on NASCAR to ban the Confederate flag at their events.
"My next step would be to get rid of all Confederate flags," Wallace said in an interview with CNN. ""No one should feel uncomfortable when they come to a NASCAR race. So it starts with Confederate flags. Get them out of here. They have no place for them.
"There's going to be a lot of angry people that those flags around proudly, but it's time for a change."
Fan reactions to NASCAR's announcement ranged from praise and support, to anger and bitterness for some fans who believe that NASCAR has abandoned their grassroots southern heritage in favor of political correctness. A least one driver-owner in the NASCAR Truck Series announced on Twitter that he plans to withdraw from NASCAR competition at the end of the 2020 season, stating they did not approve of the direction NASCAR was headed.
Fans have not been allowed to attend any NASCAR events since the sanctioning body returned to the track last month, and it's unclear how they plan to enforce the ban. NASCAR has plans to allow a limited number of fans during the June 21st race at Talladega Superspeedway, including allowing motor homes and campers in the infield at the track. The race will likely be the first event where the ban will go into effect.
[adinserter name="GOOGLE AD"]