Toyota Gazoo Racing Welcomes Nyck De Vries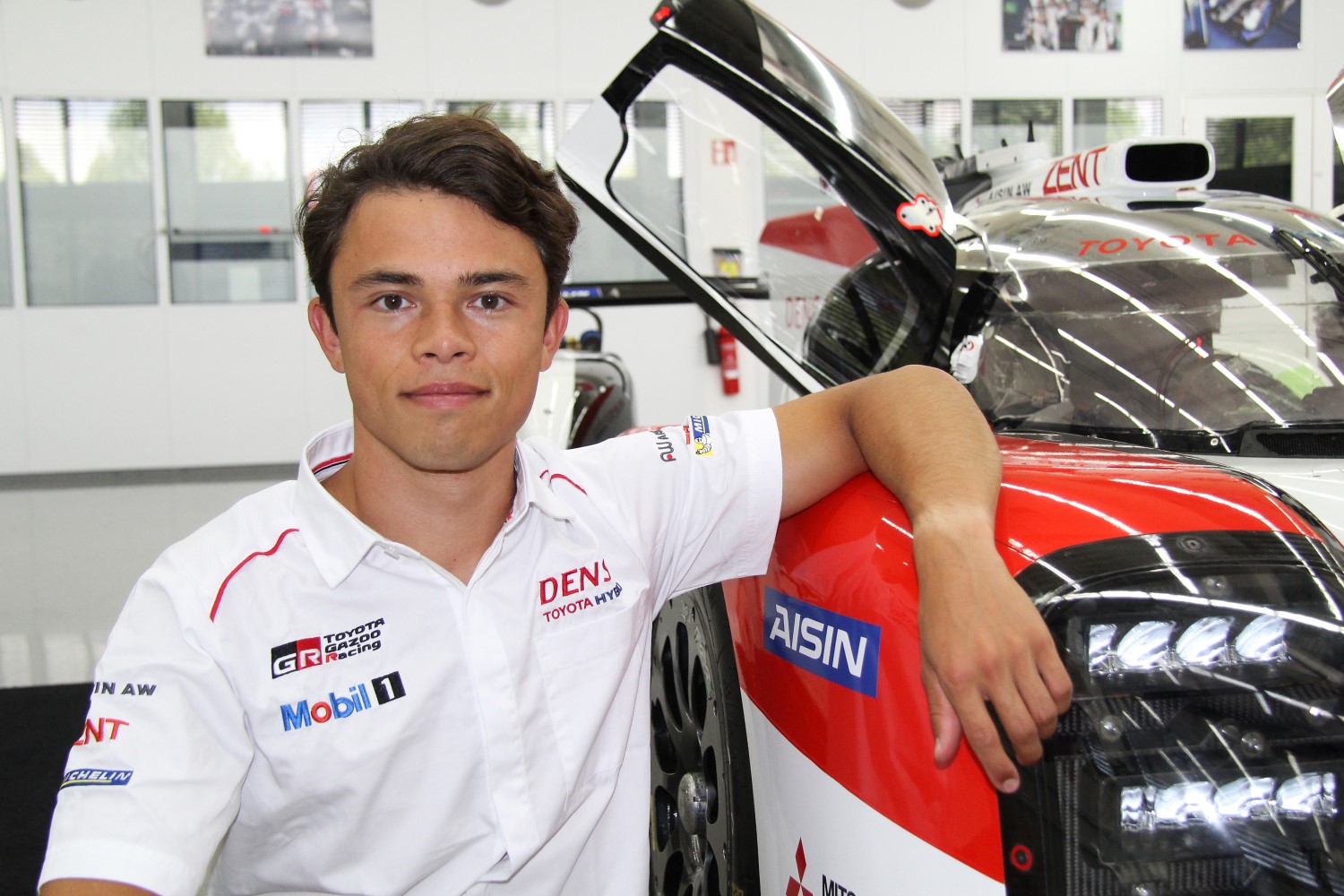 Nyck de Vries leaves Mercedes for Toyota
TOYOTA GAZOO Racing can confirm the arrival of Nyck de Vries as test and reserve driver for its FIA World Endurance Championship (WEC) project for the remainder of the 2019-2020 campaign, and the 2021 season.
Nyck, 25, made a very positive first impression on the team when he took part in the WEC rookie test in Bahrain last December, completing 43 laps in the TS050 HYBRID whilst displaying maturity, intelligence and team spirit.
The Dutchman already has an impressive track record in motorsport, having been crowned FIA Formula 2 champion in 2019, whilst establishing himself as a front-runner in the LMP2 category of WEC with Racing Team Nederland and participating in Formula E with the Mercedes-Benz EQ team.
Along with his new team-mates, Nyck will return to the cockpit of the TS050 HYBRID this week at a test in Paul Ricard, sampling the low-downforce aerodynamic package which will be used at Spa and Le Mans.
In addition to track testing, Nyck's new role encompasses simulator test sessions and reserve driver duties in WEC, while he will play a significant role in the development of the new Le Mans Hypercar which will compete in the 2021 season.
Nyck replaces Thomas Laurent, who leaves TOYOTA GAZOO Racing with the team's thanks and best wishes for the future.
Hisatake Murata, Team President: "I am pleased to welcome Nyck de Vries to TOYOTA GAZOO Racing. The feedback following his rookie test in Bahrain was very positive so it's clear that he has a lot of potential. Along with our TOYOTA GAZOO Racing WEC Challenge member Kenta Yamashita, we have two very promising young drivers developing their skills within our team which is exciting for the future. I look forward to seeing their progress, and at the same time I wish Thomas Laurent all the best for the future and thank him for his contribution this season."
Nyck de Vries: "I am really excited to join TOYOTA GAZOO Racing and work with the team again; it's an honor to be selected as test and reserve driver so I would like to thank the team for this opportunity. Driving the TS050 HYBRID in Bahrain was a fantastic experience. At the time, I thought it could have been a one-off opportunity so it's great to know I will be driving the car again, and even more exciting to look ahead to later this year when we start testing the new LMH car. I hope to contribute to a successful start to this new era for the team."
Nyck de Vries Profile
Born 6 February 1995, Sneek, Netherlands
Lives Monte Carlo
Height 168cm
Weight 60kg
Career History
| | |
| --- | --- |
| 2007 | Belgian Karting Championships, KF3 class: 2nd |
| | Dutch Karting Championships, KF3 class: 2nd |
| 2008 | German Junior Karting Championship, KF3 class: 1st |
| | WSK International Series, KF3 class: 1st |
| 2009 | European Karting Championship, KF3 class: 1st |
| | German Junior Karting Championship, KF3 class: 1st |
| | WSK International Series, KF3 class: 1st |
| 2010 | World Karting Championship, KF2 class: 1st |
| | McLaren Young Driver Program |
| 2011 | World Karting Championship, KF1 class: 1st (9 wins) |
| | WSK Euro Series, KF1 class: 1st |
| 2012 | Formula Renault 2.0 Eurocup (R-ace GP): 5th |
| | Formula Renault 2.0 NEC (R-ace GP): 10th (1 win) |
| 2013 | Formula Renault 2.0 Eurocup (Koiranen GP): 5th (2 wins) |
| | Formula Renault 2.0 Alps (Koiranen GP): 8th |
| 2014 | Formula Renault 2.0 Eurocup (Koiranen GP): 1st (5 wins) |
| | Formula Renault 2.0 Alps (Koiranen GP): 1st (9 wins) |
| 2015 | Formula Renault 3.5 Series (DAMS): 3rd (1 win) |
| 2016 | GP3 Series (ART Grand Prix): 6th (2 wins) |
| 2017 | Formula 2 (Rapax / Racing Engineering): 7th (1 win) |
| 2018 | Formula 2 (Prema Racing): 4th (3 wins) |
| 2018-2019 | FIA World Endurance Championship (Racing Team Nederland): 9th in LMP2 |
| 2019 | Formula 2 (ART Grand Prix): 1st (4 wins) |
| | Le Mans 24 Hours (Racing Team Nederland): 26th |