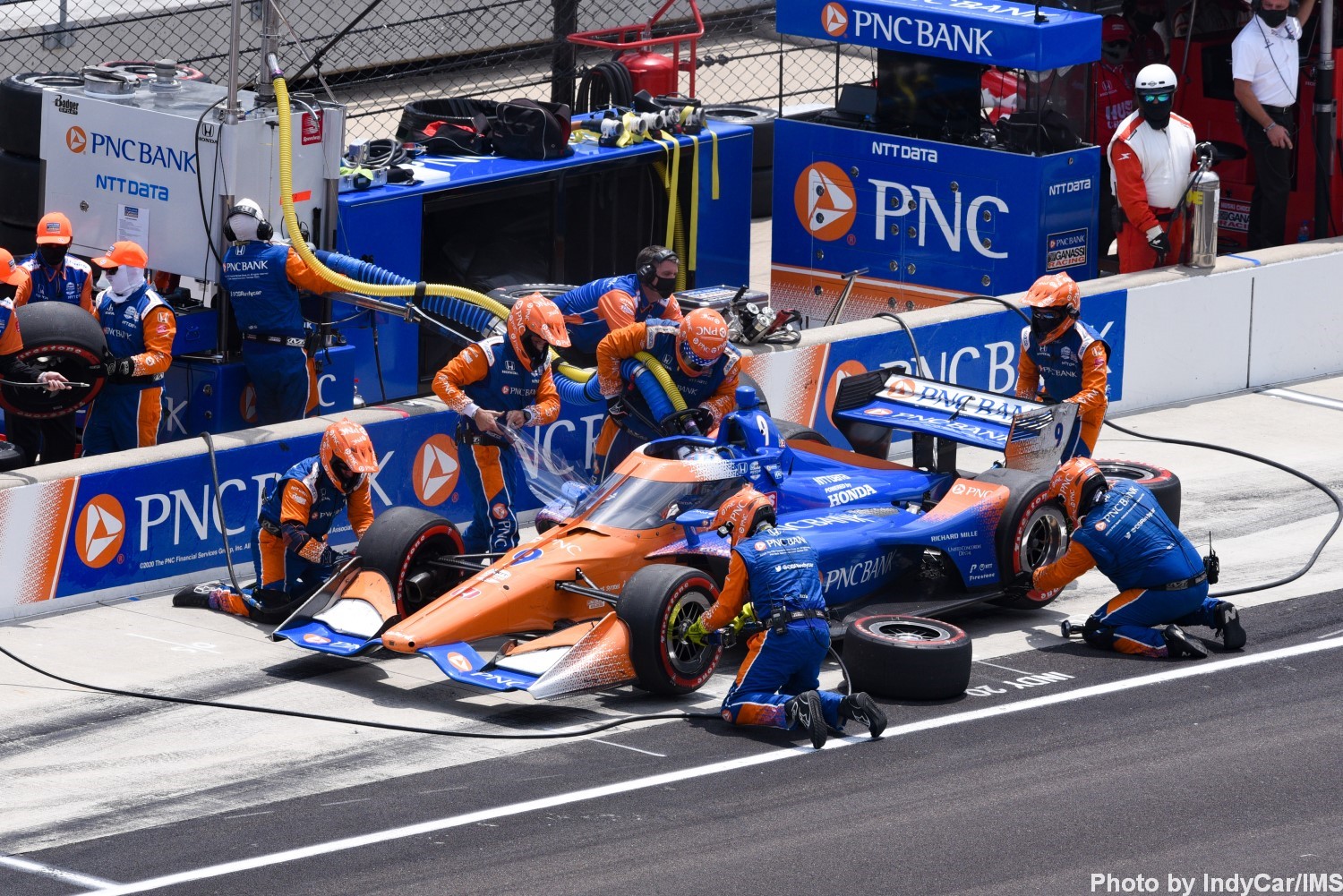 Winner Scott Dixon gets quick service
Saturday's GMR Grand Prix held at the Indianapolis Motor Speedway got a bump by being the lead-in to the NASCAR Xfinity race and drew a overnight average of 1.145 million viewers across the two-hour broadcast that began at noon.
The number marks a 7% increase on the ratings NBC drew a year ago with its first IndyCar Grand Prix (1.073 million) when it did not have NASCAR to give it a boost, and it rates as NBC's second-best afternoon IndyCar broadcast after last year's Indy 500. It's also the highest-rated Grand Prix since the race's first year in 2014, where it averaged 1.244 million viewers on ABC.
It is unfortunate that all the IndyCar races could not be on network TV, be it NBC or ABC. As we have preached for years, at least network TV delivers over 1 million viewers to IndyCar sponsors. When the broadcast moves to NBCSN the TV ratings go down the tubes because hardly anyone watches NBCSN…….and sponsors run for the nearest exit.