Silverstone races face axe from 2020 calendar (5th Update)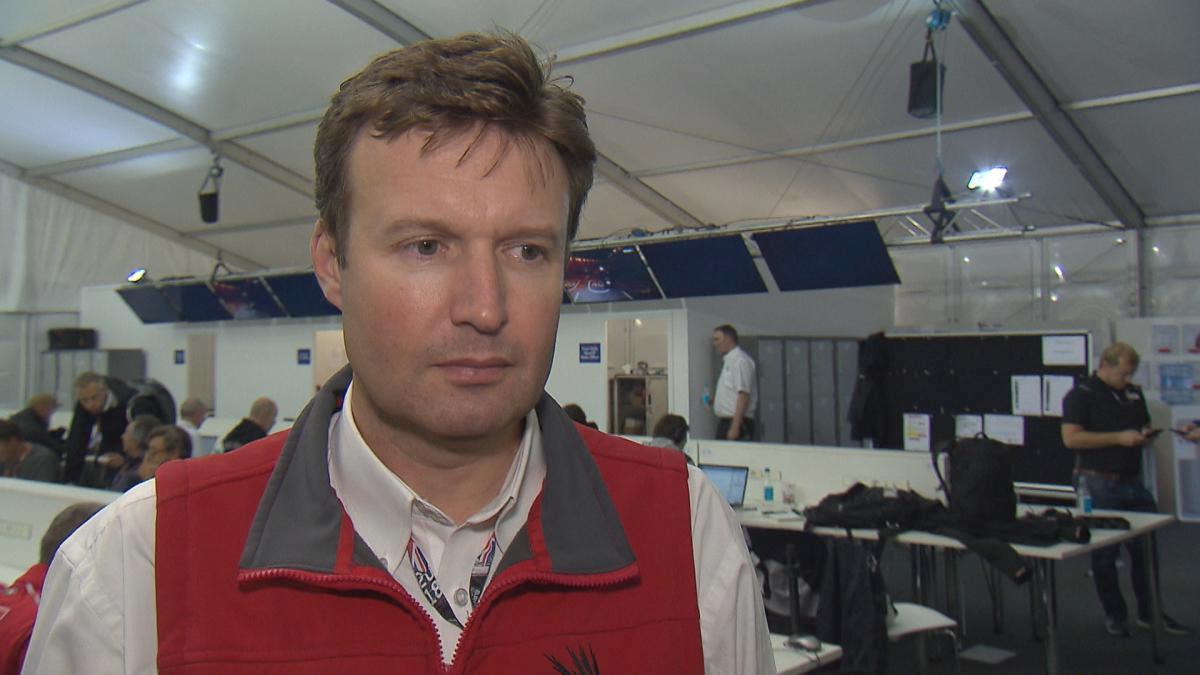 Silverstone boss Stuart Pringle
UPDATE SunSport reports that the two Silverstone races will now be switched to July 26 and August 2 back-to-back events after Boris Johnson intervened to save them. It is a huge boost to F1 after the coronavirus pandemic caused the sport to scrap or postpone the opening 10 races.
An F1 spokesperson said: "We have been working closely with government on the implications of the policy for Formula One and Silverstone and those discussions are ongoing at this time with the aim of finding a solution with safety as our first priority."
Meanwhile, Silverstone boss Stuart Pringle had earlier said the Northamptonshire circuit would be willing to roll back the race date to August.
And track chiefs are now waiting for the final approval from Whitehall.
Pringle said: "We have got our original dates in mid to late July but we have got a degree of flexibility in August. I don't think it will be a problem finding dates for two races.
"What we need is the green light from the government and that will take time. Formula One as a championship needs that exemption.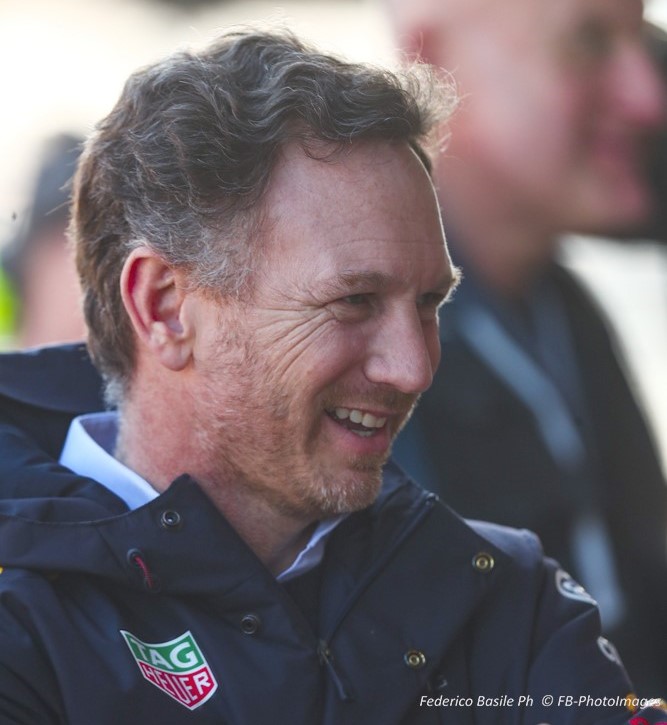 Christian Horner
05/24/20 The British Grand Prix could move to the end of Formula 1's European schedule if UK quarantine measures make racing at the end of July impossible says Red Bull's Christian Horner.
Red Bull team boss Christian Horner is optimistic measures may change or that an exception will eventually be made.
"We might find they bolt a race on the end," Horner told The Race.
"We might go Austria, Austria, other European race, then back to the UK. By which time, that will take us pretty much into August.
"And you would hope certainly by then that if things continue to improve, more movement will be allowed.
"Let's face it, we are going to all be tested enormously wherever we go. We're talking about testing every other day in Formula 1 at the moment.
"There'll be more data on F1 personnel. Why couldn't that group effectively be in isolation at an event?
"The people that are traveling are effectively isolating anyway, why couldn't they be in isolation at that event?
"They're not going to be interacting with crowds or externals. It's just that one specific group of people that are in the circus going to the events."
05/23/20 Hopes of staging a 2020 British Grand Prix hung in the balance on Friday night after the Government left Formula One off its quarantine exemption list.
Although that decision appeared to end any hope of Silverstone hosting its premier event, as well as a second race in late July, talks are ongoing.
A Government source told Sportsmail: 'A solution can possibly still be reached if there is a will,' pointing out that there are two months to go before the races are due to be staged.
'We are aware that there are a number of high-profile international sporting events due to take place over the summer. These events are putting in place stringent protocols so that they can operate. We will work with them in the coming weeks and will set out more detail at the next review point.'
But F1 owners Liberty Media want to announce their calendar next week and cannot wait indefinitely, with Germany's Hockenheim needing to know if it will be called up as an alternative venue.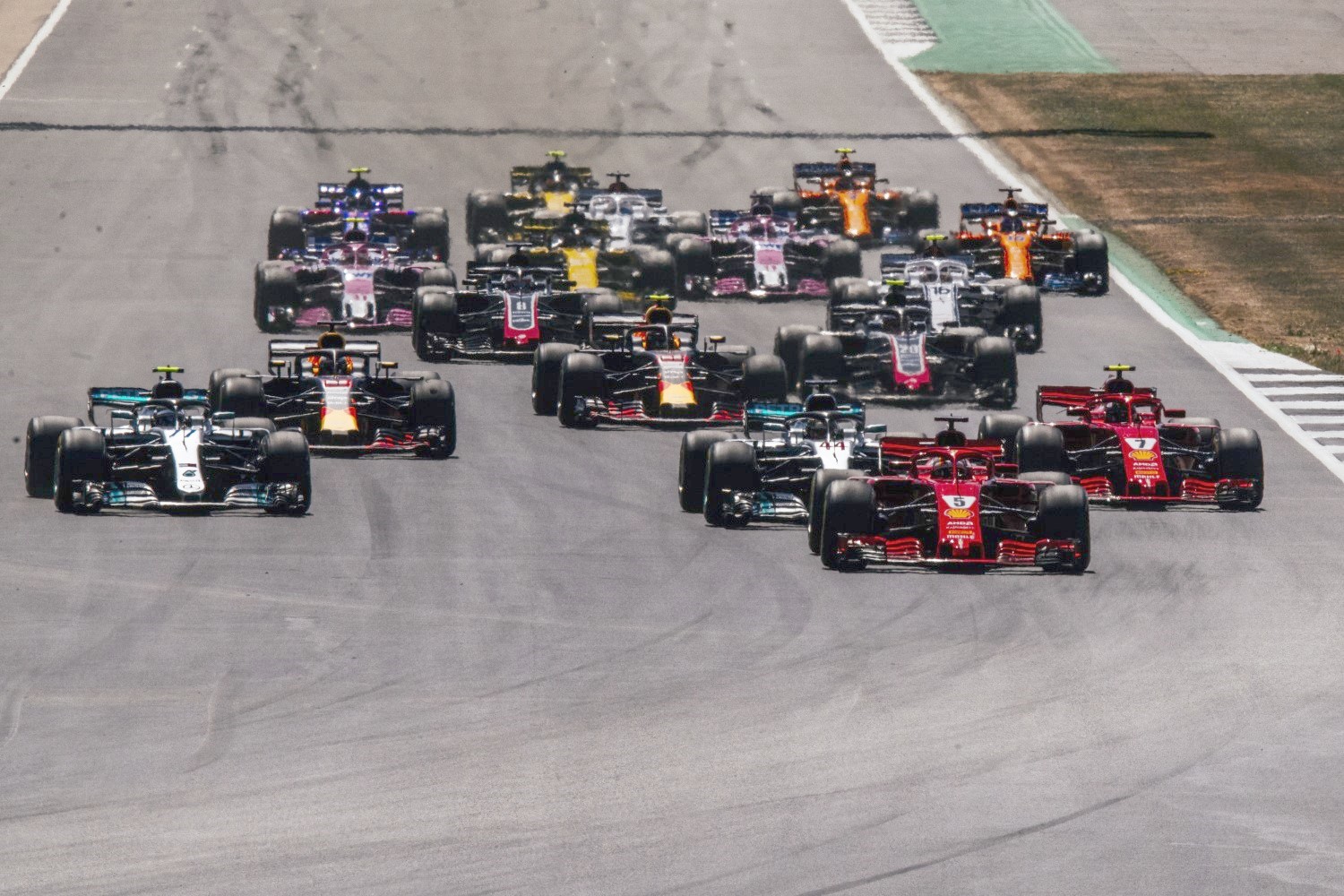 The Silverstone races may have to be axed
05/19/20 Autosport reports that Silverstone's hopes of getting the final green light for the British Grand Prix have suffered a blow, sources have indicated to Autosport, amid growing indications that the UK government will not exempt sports – including Formula 1 – from planned quarantine restrictions.
A 14-day quarantine for out of country visitors to Britain was announced recently and is expected to be imposed from the start of next month. The plan will be confirmed to parliament, with details of the small list of exemptions still being finalized.
It is understood there are concerns that if exemptions are granted for some sports, then it could open up a can of worms with regards to how many individuals could claim they need to get around the restrictions too.
05/13/20 The planned British Grand Prix double header is still set to go ahead despite a disagreement over money and an impending 14-day quarantine looming for those traveling to the UK.
Silverstone is scheduled to host races on July 19 and 26 following back-to-back races planned in Austria to open the season over the preceding two weekends.
But Prime Minister Boris Johnson initially threw the British races into doubt after announcing on Sunday night plans for an impending two-week quarantine for those traveling to the UK, with more finite details to follow.
While most of the teams on the grid are based in the UK, teams like Ferrari will be traveling from Italy while the UK-based element of the Formula 1 paddock will have just traveled back from Austria the week before the first Silverstone race.
But F1 bosses have been in close discussions with the Government over its isolation plan for the double header, which it believes can help it circumnavigate the impending new rules.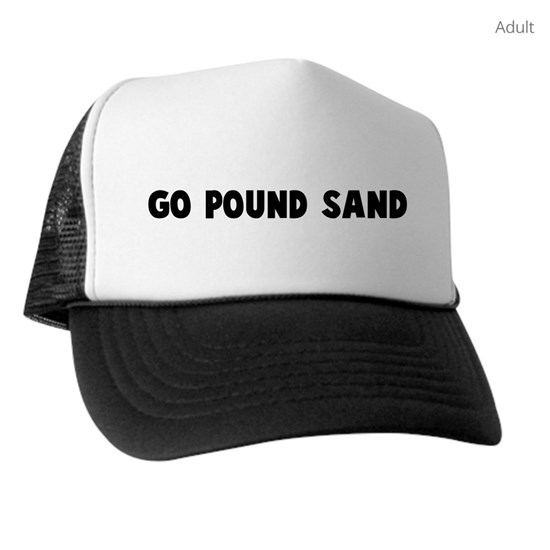 Chase Carey may decide to walk into a meeting with Silverstone wearing his Go Pound Sand hat
05/12/20 The British GP for 2020 is now under threat because of a financial stand-off between F1 and Silverstone Circuit.
According to a report from the BBC, Silverstone is making "unreasonable demands" on F1's plans to stage consecutive races at the British track on July 19 and 26.
Silverstone is reportedly demanding a £15 million fee from F1 to host this summer's British Grand Prix double-header, an amount the track usually pays to F1 as the event's franchise fee.
"Silverstone and F1 remain in close dialog with each other and the relevant authorities to try to make a British Grand Prix happen behind closed doors," commented a spokesperson for the British track while Formula 1 did not respond on the matter when queried by the BBC.
Last week, F1 chief executive Chase Carey vowed to be supportive of all parties involved in the current crisis. But Carey also made clear that there would be no generous handouts.
"Whether it's the teams, or promoters or sponsors, we're not going to be handing out candy to everybody," he said.
"We're going to expect to be treated fairly, but we're going to deal with it as adults, and with the expectation that 2021 is going to look like the business that we all knew four months ago."