'Mercedes or nothing' for Vettel in 2021 (12th Update)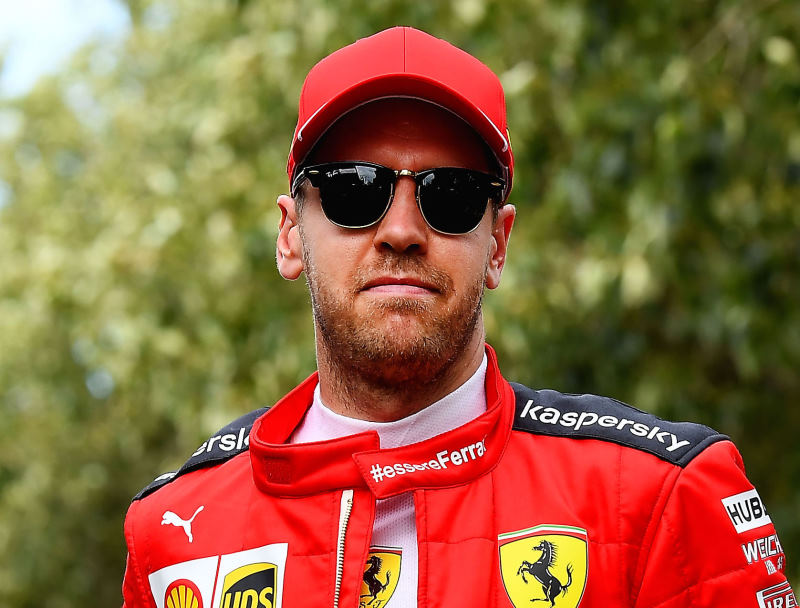 It's Mercedes or retirement for Vettel
UPDATE It turns out Ferrari already knew Sebastian Vettel was leaving the team before 2020 even started.
Carlos Sainz Jnr has revealed Ferrari first approached him about joining their team for the 2021 F1 season during the off-season.
There have been reports that Ferrari never made Vettel an offer to renew and that could be due to the fact Vettel already told them he was leaving.
Did he decide to retire (he certainly does not need the money) or did he already have an offer from Mercedes?
If Lewis Hamilton passes Michael Schumacher's 91 wins this year, which he likely will given how fast the Mercedes is, there have been reports he will walk away from the sport. That would leave one opening at Mercedes. And there are reports Mercedes could move Valtteri Bottas aside or Vettel as well.
It's becoming increasingly clear that what Vettel ultimately does will depend on Hamilton, Bottas Mercedes.
If he gets a ride at Mercedes for 2021 he will take it. If not he will retire.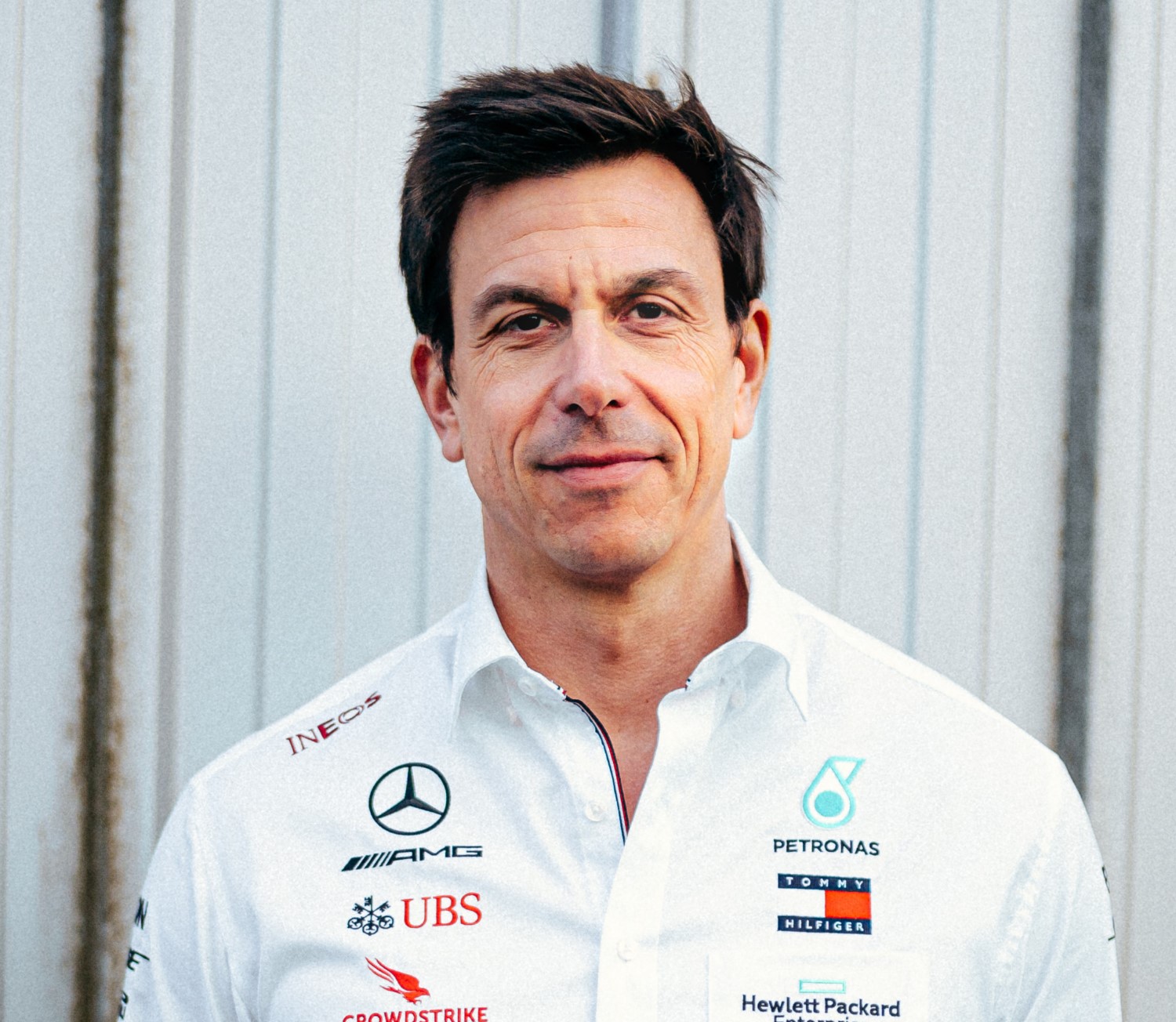 Wolff likely will wait to see how Vettel performs this year and whether Hamilton retires before making a decision
05/21/20 (GMM) There are no negotiations with Sebastian Vettel at present, Mercedes team boss Toto Wolff insists.
Rumors suggest that Wolff is under pressure from Daimler to sign the quadruple world champion, who will leave Ferrari at the end of the year.
It is believed Wolff is more inclined to promote George Russell for 2021, amid speculation the Williams driver is coveted by some other teams as well.
"For us, the question is what we do with George Russell. This is an option," he told the Austrian broadcaster ORF.
But for now, Wolff says he is prioritizing Mercedes' current drivers Lewis Hamilton and Valtteri Bottas, whose contracts run out this year.
"We are loyal to our current drivers and do not want to enter into negotiations at a time when the season has not even started," he told NTV.
"Only then will we look outside the box and evaluate what other options are available."
Indeed, he admitted Ferrari and McLaren announcing their 2021 drivers so early is "somewhat surprising, because it will give you a headache for a whole year".
Some believe Wolff is only paying lip service to the Vettel 'option' in order to honor the German former champion and perhaps to appease those at Daimler pushing for his candidature for a 2021 seat.
"From a German perspective it would be a great thing," Wolff said. "But we have to stay true to our team and loyalty is something that is important and part of our values."
On Vettel, he commented: "I know him as a person and he is very straightforward and represents values similar to mine.
"As an athlete, he is a four-time world champion, so there is no need to talk about performance."
Vettel to Wolff: Gib mir die Chance, diese unglücklichen Ferraris zu begraben
05/20/20 Why didn't Ferrari offer Sebastian Vettel a contract renewal per the rumors? Because Vettel told Ferrari he had an offer from Mercedes and he was going to take it. That is the latest rumor circulating.
Daimler, parent company of Mercedes, are reportedly "pushing hard" to bring Sebastian Vettel to the team in 2021.
But, with Mercedes still yet to confirm either part of their 2021 line-up and both drivers, Lewis Hamilton and Valtteri Bottas, out of contract at the end of the year, there is still hope that Vettel could well join the Silver Arrows.
FIA accredited journalist, Giuliano Duchessa, has suggested that there is an interesting scenario playing out at Mercedes now that Vettel is on the market.
"The Daimler Board is pushing hard to put Vettel under a 2021 contract," Duchessa claimed on Twitter – "The Daimler Board is pushing hard to put Vettel under a 2021 contract. Toto Wolff has the handbrake pulled, Hamilton of course wants Bottas for fear of getting beat by Vettel."
05/18/20 Word is that Sebastian Vettel is chomping at the bit to replace Bottas at Mercedes.
He is dying to drive the superior Mercedes and bury Mattia Binotto's hapless Ferraris.
Ferrari has not come close to winning the F1 title in years and more times than not the Mercedes team outsmarted the Ferrari team with superior strategy and a faster car.
"My understanding is that he was never made an offer to stay on," says Craig Slater from Sky Sports F1 in their vodcast. This which would be much to the surprise of the 2009 world champion.
"If he was pushed, for me it's madness, A four-time world champion! I think he showed his speed last year. He had a tough moment in the season when Charles was performing really well and I think that hurt him a little bit mentally. But he came back really strong, and he's just somebody you would definitely choose to put in your car if you had an F1 team."
Which is all the more reason that Vettel would love to bury Ferrari before retiring.
05/18/20 (GMM) Toto Wolff has admitted signing German Sebastian Vettel for 2021 would be a "good marketing story" for Mercedes.
Many believe the quadruple world champion, having decided to leave Ferrari, will not settle for a midfield seat like Renault.
"There are still some interesting places for him," Mercedes team boss told the Austrian broadcaster ORF.
"But he will decide for himself whether he wants to stop or go to another team. Sebastian has everything in his hands.
"Of course, a German driver in a German car is a good marketing story. We are focused exclusively on success," Wolff insisted.
"Sebastian is of course someone who is really good," he added.
Wolff also told Frankfurter Allgemeine Sonntagszeitung that it is "a shame that a bit of an era is coming to an end" with Vettel's Ferrari exit.
"His word has weight in Formula 1," the Austrian added. "He is also a bit of an antithesis to the generation of young guys who have been coming into sport for a few years now.
"No good team will simply ignore a four-time world champion suddenly appearing on the market."
But Wolff denied that Mercedes is poised to make a decision about 2021.
"We certainly won't get ourselves into this situation," he said, referring to McLaren and Ferrari's early calls about who will drive for them in 2021.
"How do you deal with innovation and development when you know that your driver can use it against you the next year? We don't want to put ourselves in the same situation."
However, Wolff acknowledged that the contracts of both Lewis Hamilton and Valtteri Bottas run out at the end of 2020.
"That's why we think about what to do with George Russell and then there's the Vettel scenario. But that's not first on the agenda right now because we want to focus on our own team first."
05/14/20 (GMM) Reports that Sebastian Vettel is set to sign for McLaren for 2021 are apparently wide of the mark.
Shortly after the four-time world champion's Ferrari exit was announced, Auto Bild claimed a new deal with countryman and McLaren boss Andreas Seidl was on the cards.
"McLaren and Vettel would be a mega story," former Mercedes boss Norbert Haug told Sky Germany.
"I very much believe that McLaren can take another step with Mercedes engines next year.
But the story was quickly corrected, with correspondents Bianca Garloff and Ralf Bach now claiming 32-year-old Vettel is "playing poker: Mercedes or nothing!"
Mercedes boss Toto Wolff has even admitted Vettel would be "an asset" for any F1 team.
"If a driver of the caliber of Sebastian Vettel is on the market, as a capable team boss of a top team you have to deal with this issue," Haug told Pforzheimer-Zeitung newspaper.
"However, it does not mean that this will lead to a future cooperation."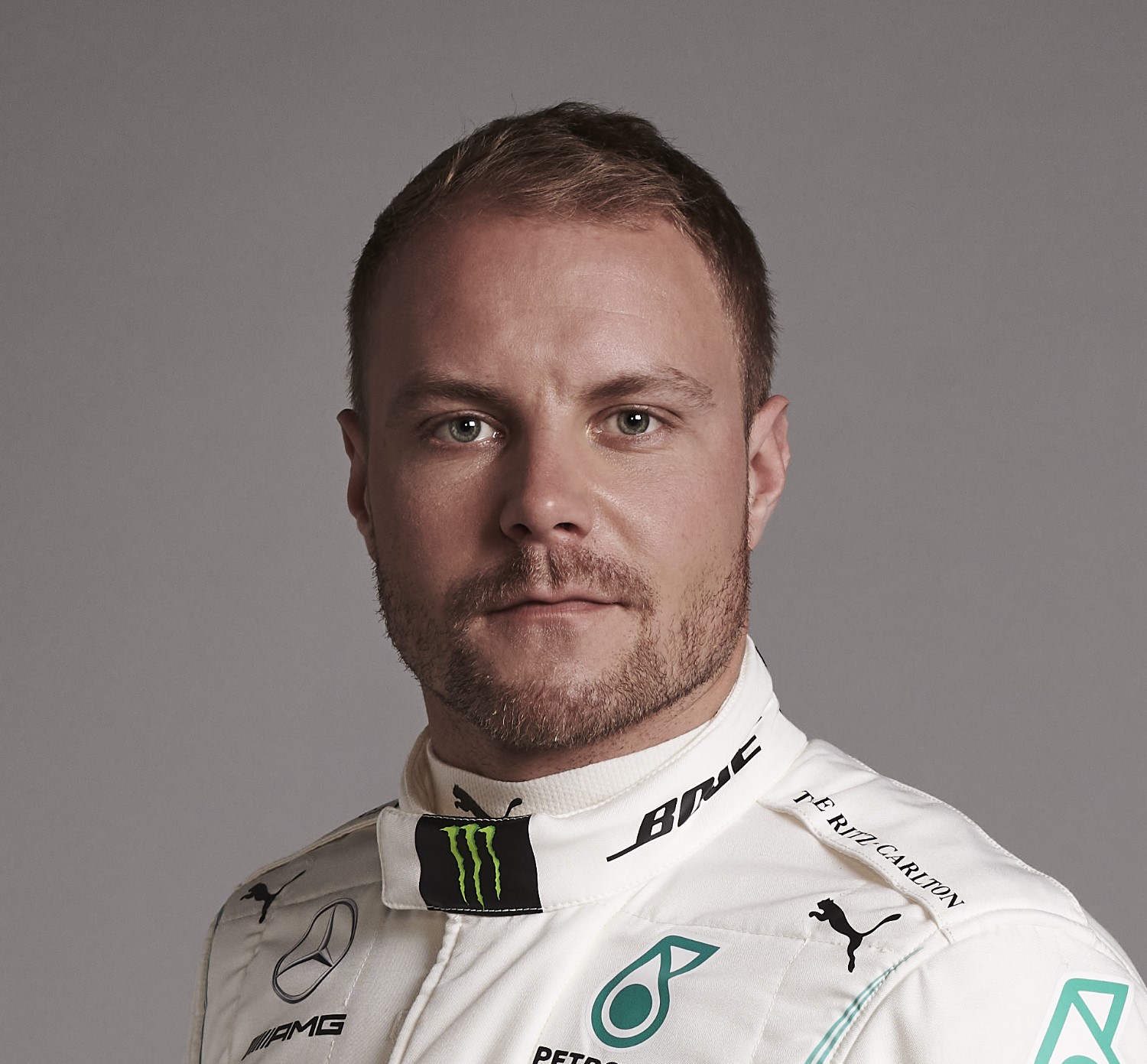 If Vettel goes to Mercedes, Bottas will be without a ride
05/13/20 (GMM) Amid speculation he may retire, Sebastian Vettel is already being linked with three potential new teams for 2021.
Prior to Ferrari's confirmation that he is leaving the Maranello team after this year, rumors were already suggesting Renault or McLaren could be potential alternatives for the quadruple world champion.
"For me it is quite clear that if Vettel continues it has to be with Mercedes," former F1 driver Pedro de la Rosa said.
Fascinatingly, as soon as the Vettel news was made official, Mercedes team boss Toto Wolff described the German as "an asset to any Formula 1 team".
"When looking to the future, our first loyalty lies with the current Mercedes drivers, but naturally we must take this development into consideration," Wolff added.
Pundit Marc Surer told web.de: "From a marketing perspective, that would be the best thing that could happen. If I was Mercedes I would say 'make him an offer immediately'."
But Vettel's friend Bernie Ecclestone hinted that a move to Renault or McLaren is in fact possible for Vettel.
"Honestly, I would – and I don't know if he would – go to a team that isn't a super-top team, and try to work with people to build that team," the former F1 supremo told Bild newspaper.
"I just don't see many reasons why he should go to Mercedes. He would be an absolute win for a team that is under construction and it would also be good for him to do something completely new, like when he started with Red Bull," Ecclestone added.
Others think retirement is more likely.
"He has been able to sniff normal everyday life at home because of the corona crisis and that maybe he would like to spend more time with the family," former driver Christian Danner told RTL.
"McLaren or Renault would not be a step forward for him. He won't become world champion again for the time being – certainly not in the next one or two years. And in two years I don't know if he wants to keep fighting," he added.
Vettel's old team, Red Bull, has repeatedly ruled out a reunion with the four-time champion.
"Sebastian now wants to rethink everything calmly," Dr Helmut Marko told Auto Bild.
"He will return to racing only if he receives an offer that is interesting from a sports point of view. Unfortunately, we at Red Bull are not ready to do this.
"We already have a potential world champion in Max Verstappen. And there is a driver of our young program, Alex Albon, who is progressing and getting better," Marko added.
05/12/20 Formula One champions Mercedes must consider Sebastian Vettel's situation when deciding their 2021 lineup, team boss Toto Wolff said on Tuesday.
Ferrari announced earlier that the four times world champion would be leaving Maranello when his contract runs out at the end of the season.
"Sebastian is a great driver, a major personality and an asset to any Formula One team," said Wolff, in quotes provided by Mercedes.
"When looking to the future, our first loyalty lies with the current Mercedes drivers.
"But naturally we must take this development into consideration."
The Austrian is currently in negotiations with six times world champion Lewis Hamilton over a new deal.
"When looking to the future, our first loyalty lies with the current Mercedes drivers but naturally we must take this development into consideration."
Hamilton and Finland's Valtteri Bottas are out of contract with Mercedes at the end of the season and Wolff's comments will be noted by both.
Hamilton, 35, has been linked to Ferrari in media speculation, but the Briton has indicated he plans to stay with the team that has won the last six drivers' and constructors' titles.
The mere fact Vettel is available could give Mercedes some useful ammunition when it comes to negotiating salaries at least.
Bottas finished runner-up last year and has been a solid teammate for Hamilton, but German Mercedes could opt for German Vettel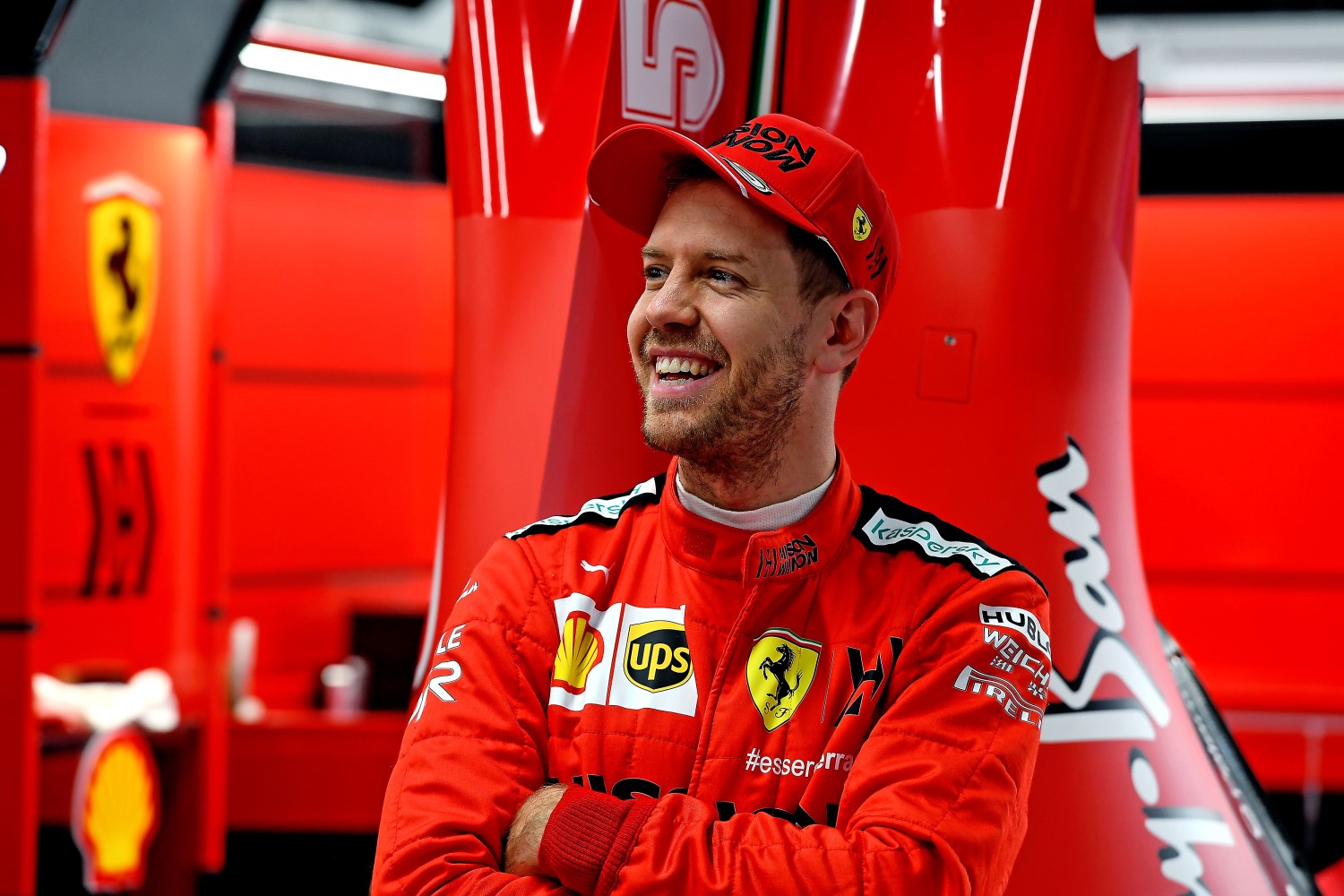 Vettel salivating at the chance to drive a Mercedes powered car at McLaren
05/12/20 Sebastian Vettel has reportedly been offered opportunities at the two teams where his Ferrari replacement could come from next year.
"I know that Vettel has some contract offers from Renault and McLaren, but I don't know how much he is interested in them," he wrote. "We will have to see what Seb will answer."
Carlos Sainz Jr. appears to be the favorite to replace Vettel, which would reunite Vettel with McLaren team boss Andreas Seidl. It would also give Vettel access to the powerful German Mercedes engine.
And Carlos Sainz Jr was recently recommended to go to Ferrari by Sky Sports pundit Karun Chandhok.
"I think there's a difference with Ricciardo and Sainz," he explained. "Danny Ric's had his opportunity with a top team whereas Carlos hasn't yet.
"I'd love to see Carlos have that opportunity. I think he's been stellar at McLaren, he's come alive and he's turned a corner."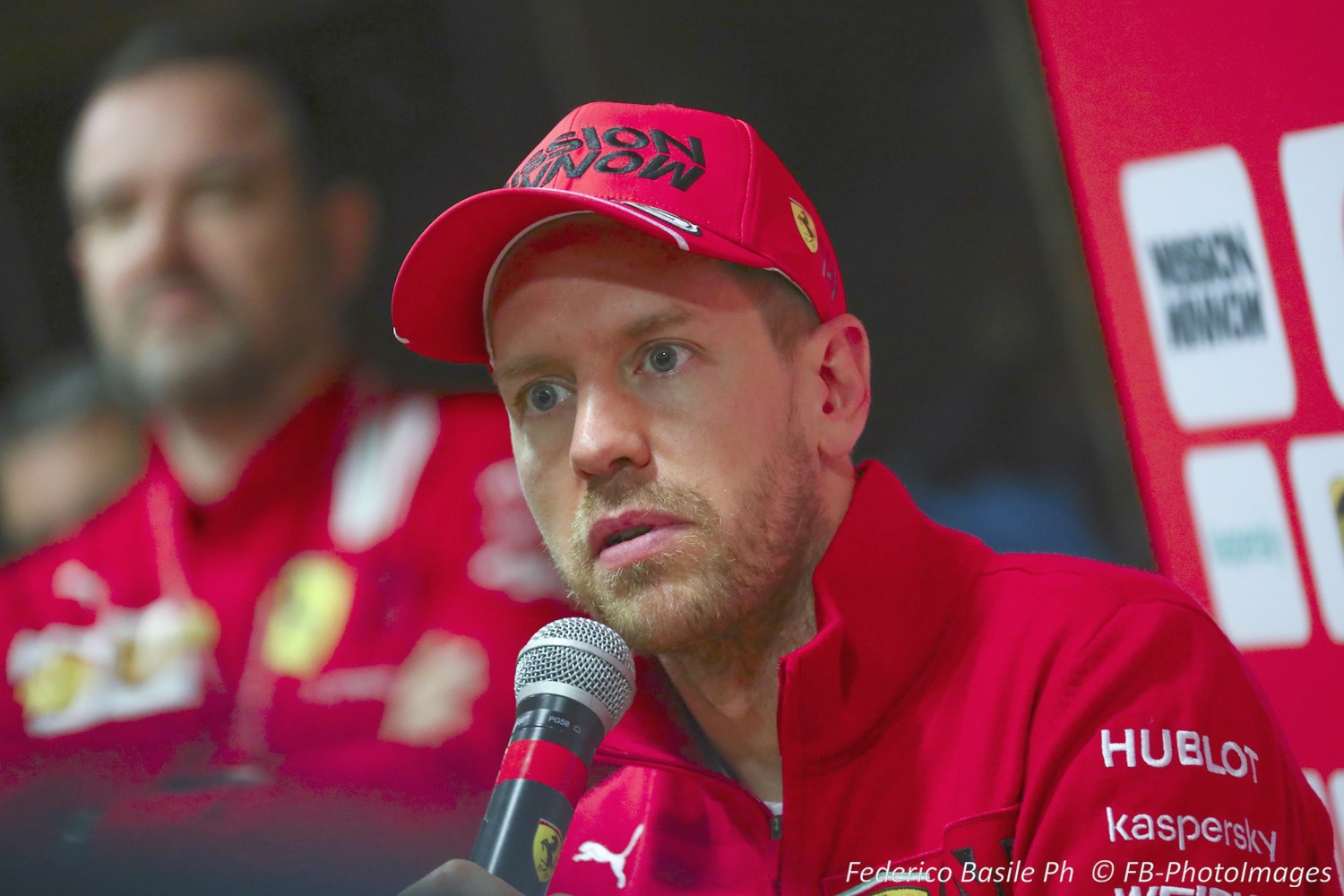 Vettel now realizes staying at hapless Ferrari won't bring another F1 title
04/29/20 This rumor is elevated from 'false' to 'speculation' with reports Ferrari made Sebastian Vettel a ridiculously small offer to re-sign. Vettel may decide to reject Ferrari's "immoral" contract offer and instead switch to McLaren, which will now run the superior Mercedes engine starting in 2021.
That is the view of Sascha Roos, the commentator for Sky Germany.
"He has just received an immoral offer from Ferrari, with a big drop in salary and probably not with number 1 status," he said.
"Perhaps they have given him an offer that he will not sign. Then his place would be free for Carlos Sainz Jr.."
And Vettel, Roos suggested, may switch to McLaren to replace the Spaniard.
"Sebastian and Andreas Seidl know each other very well from their time together at BMW," he said.
Roos thinks that while the low sum offered by Ferrari may one reason Vettel leaves, it would be more about the message that the contractual demotion gives him.
"Sebastian Vettel is not about money," he said. "He is interested in having a successful car with the status he likes within the team.
"McLaren is also going to have a Mercedes engine, which is not a bad thing. It could be a reason that is attractive for Vettel, rather than having poor terms and being the less popular choice at Ferrari.
"It may be that the conditions he has at McLaren would be better than staying at Ferrari as the number 2 behind Charles Leclerc," said Roos.
04/18/20 This rumor is now officially downgraded to 'false' today. 32-year-old quadruple world champion Sebastian Vettel says he is talking only to Ferrari.
"I think I had made that clear before," German media reports quote him as saying. "It's not part of the discussion."
Vettel said he is expecting negotiations to be complete before Formula 1's interrupted 2020 season begins.
"The likelihood of this is high," he said. "We won't be racing before June or July. We don't have a timetable, but we surely have enough time to find a solution and discuss the issue before it starts again."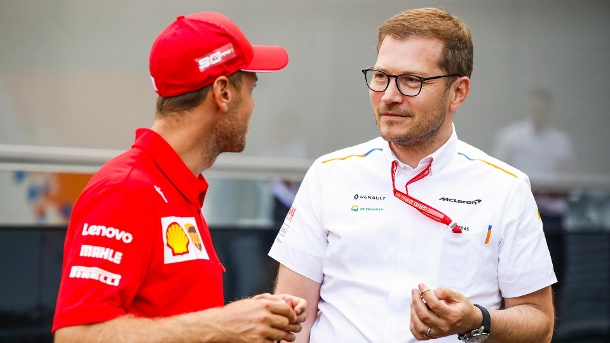 Vettel talking future job with Seidl?
03/15/20 Sebastian Vettel may head to McLaren if he leaves Ferrari at the end of his contract. The German driver has endured a disappointing five-year spell at Ferrari, with Mercedes enjoying a sustained spell of dominance at the top of F1 thanks to the efforts of Aldo Costa and the rest of the design team he put in place.
Vettel is getting tired of the inferior Ferrari (as compared to the Mercedes) and, since he is German, and the Mercedes engine is German, he longs to drive a Mercedes powered car.
Vettel opened the door to joining reigning F1 champions Mercedes earlier this month, but that could only happen if they waved goodbye to Hamilton, who is on Ferrari's list of long-term targets.
McLaren, who is switching to Mercedes power in 2021, have now emerged as potential contenders for Vettel's signature, with a reunion with their team principal Andreas Seidl a possibility.
Vettel and Seidl worked together for three years during the driver's spell at BMW in the 2000s and fostered a strong relationship.
A source told F1-Insider: "Seidl knows Vettel well from the time they spent together at BMW. If Sebastian is available, he will definitely think about him. It would also be a strong PR coup for McLaren-Mercedes."
And the latest Ferrari cheating scandal may be the final straw that Vettel could endure from the under-performing Binotto squad,
03/09/20 (GMM) The saga about the legality of Ferrari's 2019 engine could trigger Sebastian Vettel's exit from the team.
That is the view of former F1 driver and fellow German Timo Glock, who was asked by ran.de about quadruple world champion Vettel's expiring contract.
"I think it will also depend on what happens with how this Ferrari story ends," he said.
"I could imagine that it could be a reason for him to say 'That's it'."
When asked where Vettel, 32, might go instead, Glock answered: "Maybe McLaren.
"With Andreas Seidl they have a German boss with whom they're only going up lately. I can imagine he would certainly like to have an experienced German on the team."
Glock, now a DTM driver but also a F1 pundit for German television, thinks the scandal over the legality of Ferrari's 2019 engine could also cost Ferrari its boss.
"As is the way in this business, the one who is responsible has to take off his hat and go," he said, referring to Mattia Binotto.
"Because he knew exactly what was going on and would have to live with the consequences if something happens."