Latest F1 news in brief – Friday
Frederic Vasseur quit over differences and will not be replaced

Vasseur won't be replaced – Abiteboul

Vasseur quit over Renault 'differences'
Teams will be 'sandbagging' in early 2017 – Hembery
Verstappen 'absolutely ready' for 2017 title
Haas shrugs off Renault's Magnussen attack
One week rescue deadline set for Manor
Brundle had heart attack at Monaco GP
Jonathan Palmer Acquires Donington Park Circuit
Vasseur won't be replaced – Abiteboul
(GMM) Renault will not be "weakened" by the departure of team boss Frederic Vasseur.
That is the claim of Cyril Abiteboul, who as managing director might now be seen as the leading figure on the Enstone based race team.
Vasseur's departure follows a long period of speculation of management unrest within the French works team, which struggled in 2016 following the Lotus buyout.
But Abiteboul is quoted by France's L'Equipe: "We are not shocked by this decision, and we are not weakened.
"It is something that was discussed at length with Fred. The role differs at all the teams, and as far as I know, Fred will not be replaced by anyone else.
"If we feel that something is missing in the team, then we will act accordingly. But I do not think it is necessary today," he added.
Vasseur quit over Renault 'differences'
(GMM) Frederic Vasseur says he quit as Renault boss because of "serious differences" with his management colleagues.
The big rumor is that Vasseur, the team principal, and continuing managing director Cyril Abiteboul, clashed badly during Renault's first season after returning as a full works effort in 2016.
Vasseur has now told L'Equipe sports daily: "In the assessment of the first year, it appeared that there were serious differences in the management, and suddenly it was impossible to manage the team as I would have liked.
"But above all, it was detrimental to the overall team to have several leaders," he added.
Many see Vasseur's exit as a big blow for Renault, so asked if the end of the relationship after just one year is a failure, the Frenchman was not sure.
"For Renault, I don't know. In my case, I cannot say that. It still remains positive.
"I think we've done a good job rebuilding the chassis factory at Enstone. While all this work has not paid off yet, we feel that the team has progressed in terms of track operations.
"It's the same on the engine side," Vasseur continued. "In Viry, they have also been able to advance the engine, which is encouraging.
"Failure, no. But frustration, yes."
Mercedes will be sandbagging with the Aldo Costa designed machine
Teams will be 'sandbagging' in early 2017 – Hembery
(GMM) It will take some time before the pecking order clearly emerges in 2017, according to Pirelli chief Paul Hembery.
The Briton said F1's official supplier has been working hard on the new, bigger and wider tires for this year, along with Red Bull, Mercedes and Ferrari who supplied 'mule' test cars.
"The problem we have got is that we have been testing with cars that are five seconds slower than what we're actually going to see in Barcelona," said Hembery.
"If the numbers aren't what we have been told they are going to be, then we might have been a bit too conservative."
And he also thinks the whole situation won't emerge as soon as official winter testing begins in Barcelona late next month — and perhaps not at the season opener in Australia, either.
"There will be a lot of people trying to hide their true performance level or maybe wondering what they need to do because they can't even get close to some of the teams who are maybe sandbagging," said Hembery.
"It'll be more when we get to China and Bahrain before we see the true performance of the cars," he added.
Max is ready
Verstappen 'absolutely ready' for 2017 title
(GMM) Max Verstappen says he is "absolutely" ready to win the world championship in 2017.
There are many who believe that, along with the radically different rules for this year, Red Bull has a real chance of taking the fight to Mercedes in 2017.
Verstappen is clearly a star of the future, but others think it is actually Daniel Ricciardo who is the Red Bull driver most ready to immediately win a title.
But Verstappen, 19, said: "Am I ready for the championship? Absolutely.
"I have been ready since my first race in 2015 with Toro Rosso," he told the Dutch newspaper De Telegraaf.
Since then, Verstappen has climbed from the midfield to the front, and in 2017 will contest his first full season with Red Bull's premier team.
"If you are in the best car, racing is so much easier," he says.
"If I had already had a good car, I know I would have scored victories for sure," Verstappen, who actually won the Spanish grand prix last May, added.
"I have spent the past two seasons learning so much. From crashes to mistakes to wrong pitstops.
"But if you are in the best car, many of those problems go away and everything is a lot easier."
Anti-American F1 team boss Gunther Steiner shrugs off criticism of his ride-buyer Kevin Magnussen
Haas shrugs off Renault's Magnussen attack
(GMM) Team boss Gunther Steiner has dismissed a stinging attack on Kevin Magnussen, who is Haas' new recruit for 2017.
Magnussen is moving to the American team from Renault, whose Cyril Abiteboul this week said the Danish driver "stood still" while wearing yellow last season.
"Personally, I was disappointed in Magnussen, for his performances and his behavior," the Renault boss told Auto Hebdo.
"Kevin is a talented driver, but he lacks discipline. Also, he tries all too often to make excuses."
When asked about Abiteboul's attack, Haas team boss Steiner dismissed the remarks.
"Kevin is a respected race car driver, and I must emphasize that," he is quoted by the Danish newspaper Ekstra Bladet. "We are all looking forward to working with him."
The Danish press also defended Magnussen, with the correspondent for BT newspaper, Peter Nygaard, speculating that Abiteboul is angry with Magnussen for other reasons.
"If Abiteboul is upset about Kevin suggesting that the Renault management were not singing from the same song sheet, that's ridiculous. Because it's precisely for that reason that Frederic Vasseur has left the team," he said.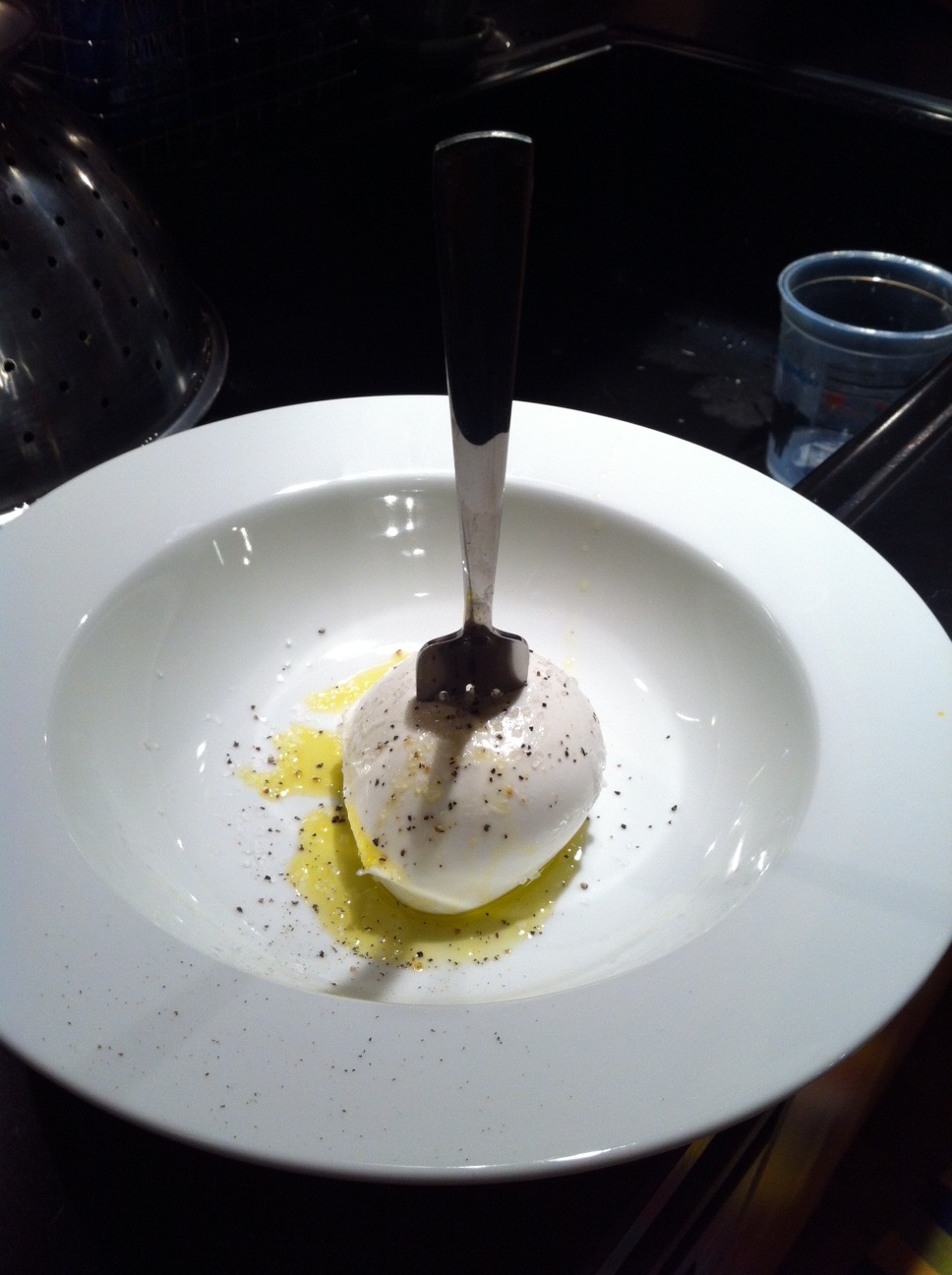 Stick a fork in Manor, they are probably done
One week rescue deadline set for Manor
(GMM) Manor has just a single week to avoid collapse, according to sources close to the embattled F1 backmarker.
One week ago, the British outfit was placed into administration, after talks with a potential investor fell through.
The administrator, FRP Advisory, said there is only a "very limited window of opportunity" for a new rescue solution to be found.
Now, the Finnish broadcaster MTV claims that window will close in exactly one week, on Friday, 20 October.
"The 2017 car is said to be ready for production at the Banbury factory," the report added.
"But a source close to the team told us that a new investor must be found by 20 January. Otherwise, the fate of the Manor team will be sealed," MTV said.
Brundle had heart attack at Monaco GP
(GMM) Former F1 driver Martin Brundle has revealed he suffered a heart attack in the moments after the checkered flag in Monaco this year.
On Thursday at an auto show in England, the 57-year-old explained that as he jogged from his commentary duties for British television to the podium to interview the top three drivers, he suffered a heart attack.
"I had a small heart attack running to do the podium in Monaco," Brundle confirmed.
He managed to interview the drivers, including winner Lewis Hamilton, but missed the subsequent race in Canada to have a stent inserted in his heart.
But just a few days later, Brundle made the grid for a support race at Le Mans.
"I had bruises coming out of my chest but I thought 'I love Le Mans, I'm not going to miss this'," said the former McLaren and Benetton driver.
"I'll do it again this year if I get half the chance," Brundle added.
Jolyon's rich daddy now owns a possible F1 circuit
Jonathan Palmer Acquires Donington Park Circuit
Jonathan Palmer, the father of Renault Formula 1 racer Jolyon, acquired the Donington Park circuit, his Motor Sport Vision company said on Thursday, according to Alan Baldwin of REUTERS.
MSV, which reached the agreement with Donington Owner Kevin Wheatcroft, also owns and operates Britain's Brands Hatch, Oulton Park, Snetterton and Cadwell Park circuits as well as the Bedford Autodrome.
The company, which will take over the Donington circuit business and has agreed to lease the Donington Park Estate for an initial 21-year period, "also holds the promotional rights for the British Superbike and Formula Three championships."
Palmer: "Donington is a good British circuit that deserves further investment, energy and expertise in order to make it truly outstanding."
The circuit "fell into disrepair" after it was awarded the rights to host the British F1 Grand Prix from '10 but "then failed to secure the necessary funding."
The race has continued at Silverstone. Reuters