Would Ferrari really come to IndyCar?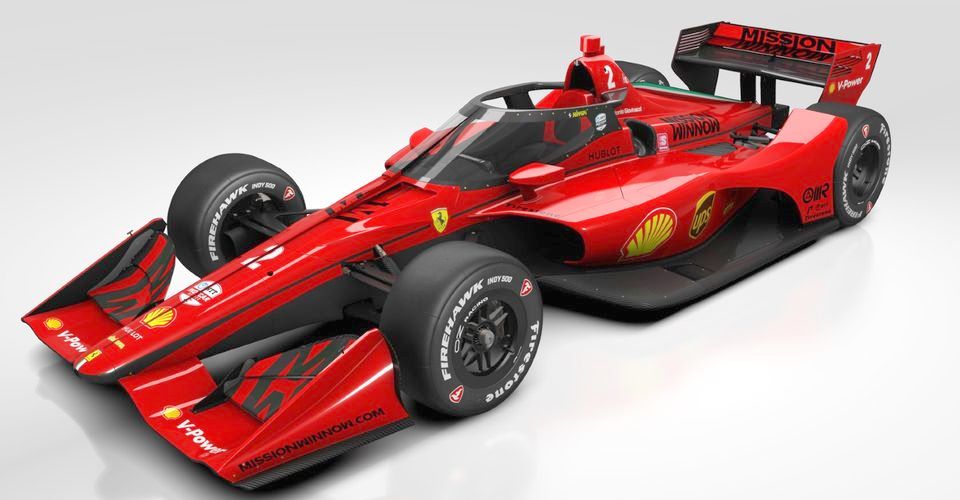 Ferrari's focus is F1 but a red Ferrari in IndyCar would be huge
Like many IndyCar fans I am salivating at the prospect that Ferrari is eyeing IndyCar. It certainly would raise IndyCar's profile globally and possibly bring IndyCar that third engine supplier they have coveted.
However, Ferrari is a global brand. It races in F1 because F1 is a global race series.
It races in sports cars because they race globally.
But IndyCar is strictly a domestic brand that makes periodic feeble attempts to race globally and fails every time.
[adinserter name="GOOGLE AD"]Nether Honda or Chevrolet (other than Corvette), IndyCar's other two engine suppliers, competes against Ferrari in their market segment. Damn few people with Ferrari money are going to buy a Corvette and nobody with Corvette money can afford a Ferrari. When Ferrari win, well that was expected and when they lose its says that even Honda and Chevy can beat a Ferrari. It's damaging to the elite Ferrari brand.
However, Ferrari does compete against Dallara (Hass F1 team) Honda and Renault in F1, so they have decided the risk to its brand image is offset by the huge TV audience F1 brings to the brand. However, IndyCar has a very small TV audience due to poor management decisions, so Ferrari may deem the risk to it's image not worth taking
Ferrari has admitted to looking at IndyCar for 2022? But why?
When in doubt, follow the money.
IndyCar brings zero international TV exposure to Ferrari, and its domestic TV ratings, although just OK on NBC, on NBCSN the ratings are horrific.
Roger Penske has always stated that IndyCar should focus on being a domestic series. Now that Penske owns IndyCar don't expect that to change.
The Indy 500 is certainly a global brand, a race clearly recognized globally and the single biggest thing IndyCar would bring to Ferrari. Winning that race would be a feather in Ferrari's cap. However, it won't be a Ferrari factory effort, but a customer car team.
So why would Ferrari enter IndyCar as an engine and chassis supplier? The answer is simple, to make a profit selling chassis', engines and car parts, and keep its Maranello staff employed.
Why not Mercedes too?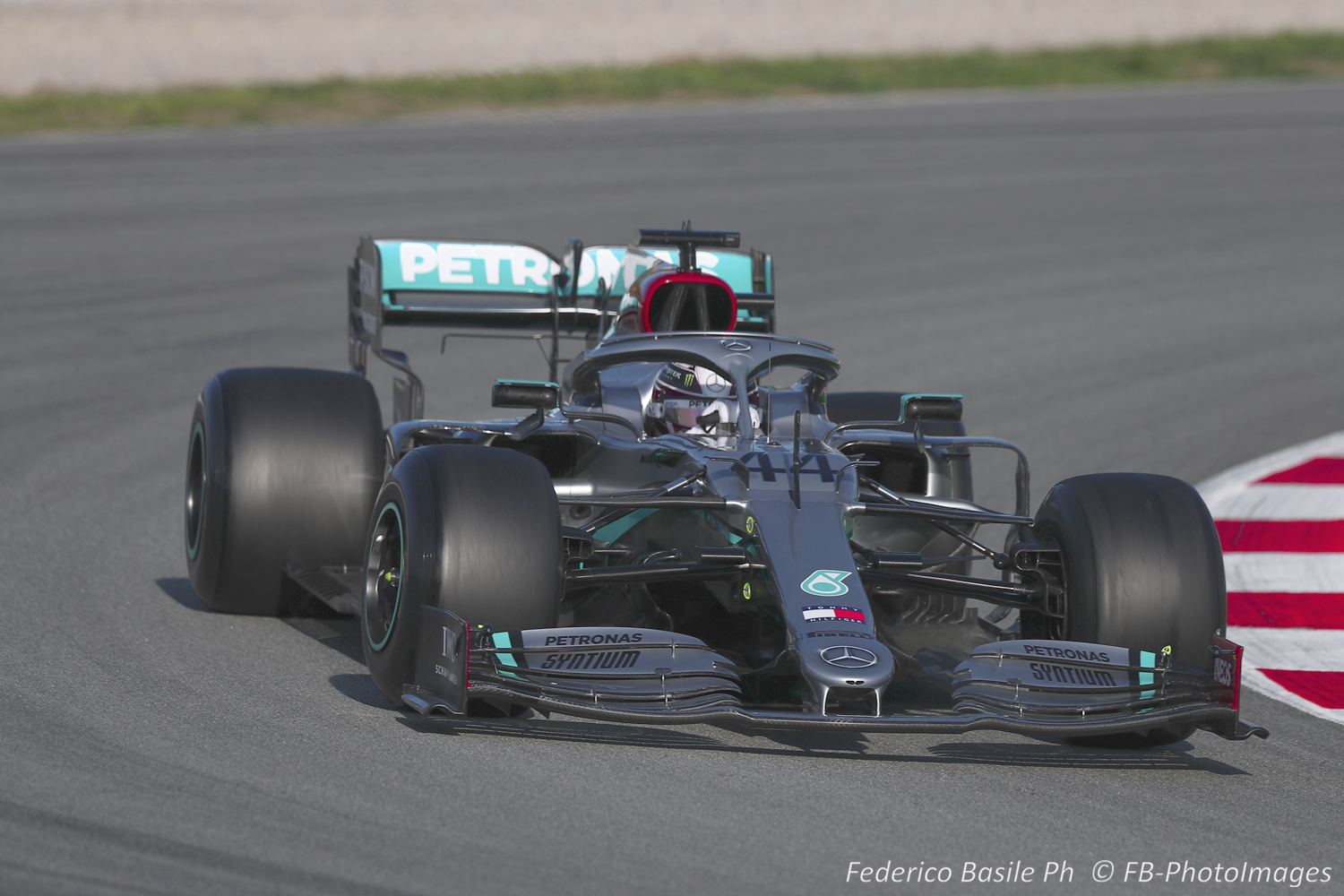 A Mercedes in IndyCar too?
Mercedes is faced with the same dilemma as Ferrari – with budget caps coming in F1 they will be forced to layoff a large percentage of their existing F1 staff.
And like Ferrari, America is the biggest passenger car market for Mercedes. With just one F1 race a year (maybe two if Miami ever joins) the exposure of both brands is limited. However, with IndyCar the exposure for both Mercedes and Ferrari would be significantly more.
So if Ferrari jumps in, will Mercedes follow suit?
Never say never. They may relish the prospect of beating Ferrari in America and making a profit while doing it.
That would mean 4 engine manufacturers for IndyCar, instead of two.
How will Chevy and Honda feel about losing half their teams instead of 1/3? Would one drop out of IndyCar as a result?
Would IndyCar be willing to change it's spec-chassis requirement?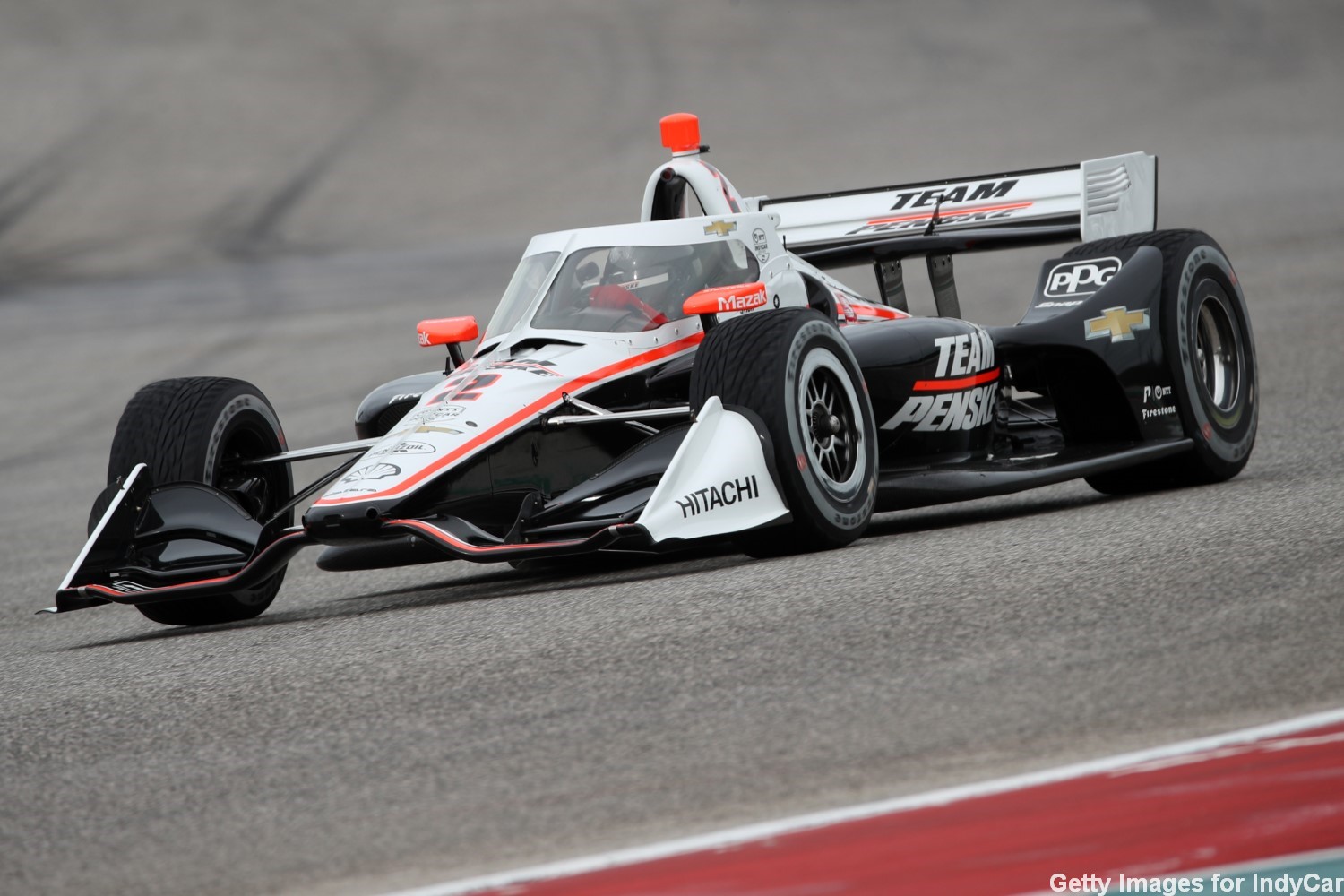 Would IndyCar abandon the spec-chassis concept?
There is no question that being a one-chassis spec series the competition is better in IndyCar than F1 and the costs are kept in check.
Would IndyCar and its competitors be willing to risk costs rising to admit Ferrari in? The rise in cost could be offset by increased sponsor revenue if Ferrari were to raise IndyCar's value by virtue of its famous brand.
IndyCar, as it does with the engines, could restrict the design of the chassis to a near-spec-blueprint if you may, and limit the development by Dallara and Ferrari to only certain aero pieces on the car.
Another route IndyCar could take would be to allow Dallara and Ferrari to design the car together, a relationship they already have with the Haas F1 car – a single spec design co-branded by two Italian companies.
The positives for IndyCar are huge.

The media coverage IndyCar would get if Ferrari and/or Mercedes were to jump in the ring cannot be overstated. It would be bigger for IndyCar than it would be for Ferrari or Mercedes, unless they win the Indy 500 of course.
Imagine the Andretti name fielding a 5-car Ferrari effort. Mario Andretti won may races for Ferrari in sportscars and won his first F1 race in 1971 in a Ferrari at Kyalami, followed by a doubleheader win over Tyrrell ace Jackie Stewart in the Questor GP in Ontario.
Since Roger Penske makes the Chevy IndyCar engine with his Ilmor company, Team Penske would likely stick with Chevy, or would they?
Who can forget the secret 1,000 HP 1994 engine Mercedes and Penske/Ilmor built for the Indy 500 that embarrassed Tony George and made a mockery of the Indy 500 that year? Penske, Ilmor and Mercedes have a close relationship.
So would Penske dump Chevy for Mercedes? An interesting prospect.
Whatever happens, even if Ferrari comes without Mercedes, the interest in IndyCar will leap two or threefold, both in fan interest as well as F1 drivers taking a more serious look at IndyCar.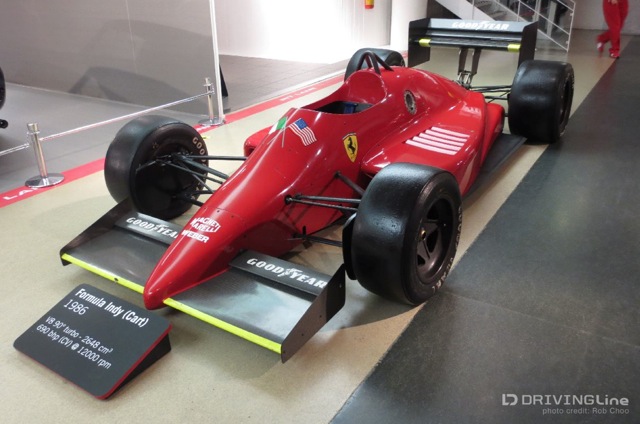 1986 Ferrari 637 IndyCar
With two years left on the NBC/NBCSN contract, 2022 would be a perfect chance for IndyCar to switch to 100% ABC/ESPN/ESPN International, which would increase ratings and bring IndyCar the global TV reach it would need to satisfy a Ferrari or a Mercedes – Something NBC simply cannot do. And if we were ESPN, we would hire all the on-air staff away from NBC since Leigh Diffey, Paul Tracy and Townsend Bell do a decent job in the booth.
So let's see what happens.
Is Ferrari really serious, or just playing IndyCar like a fiddle like it did with the Ferrari 637 it unveiled in 1986 but never raced? Ferrari used IndyCar as a bargaining chip with Bernie Ecclestone to get what it wanted. It may be doing the same thing now as it fights with F1 to not impose too low a budget cap.
Would FCA decide to bring its Dodge brand to IndyCar instead of Ferrari?
Let's hope this time The Captain can make it a reality, but let's not forget to thank Mario Andretti who got Ferrari and Penske talking. Mark C. reporting for AutoRacing1.com