Russell is a winner for Williams in virtual Spanish GP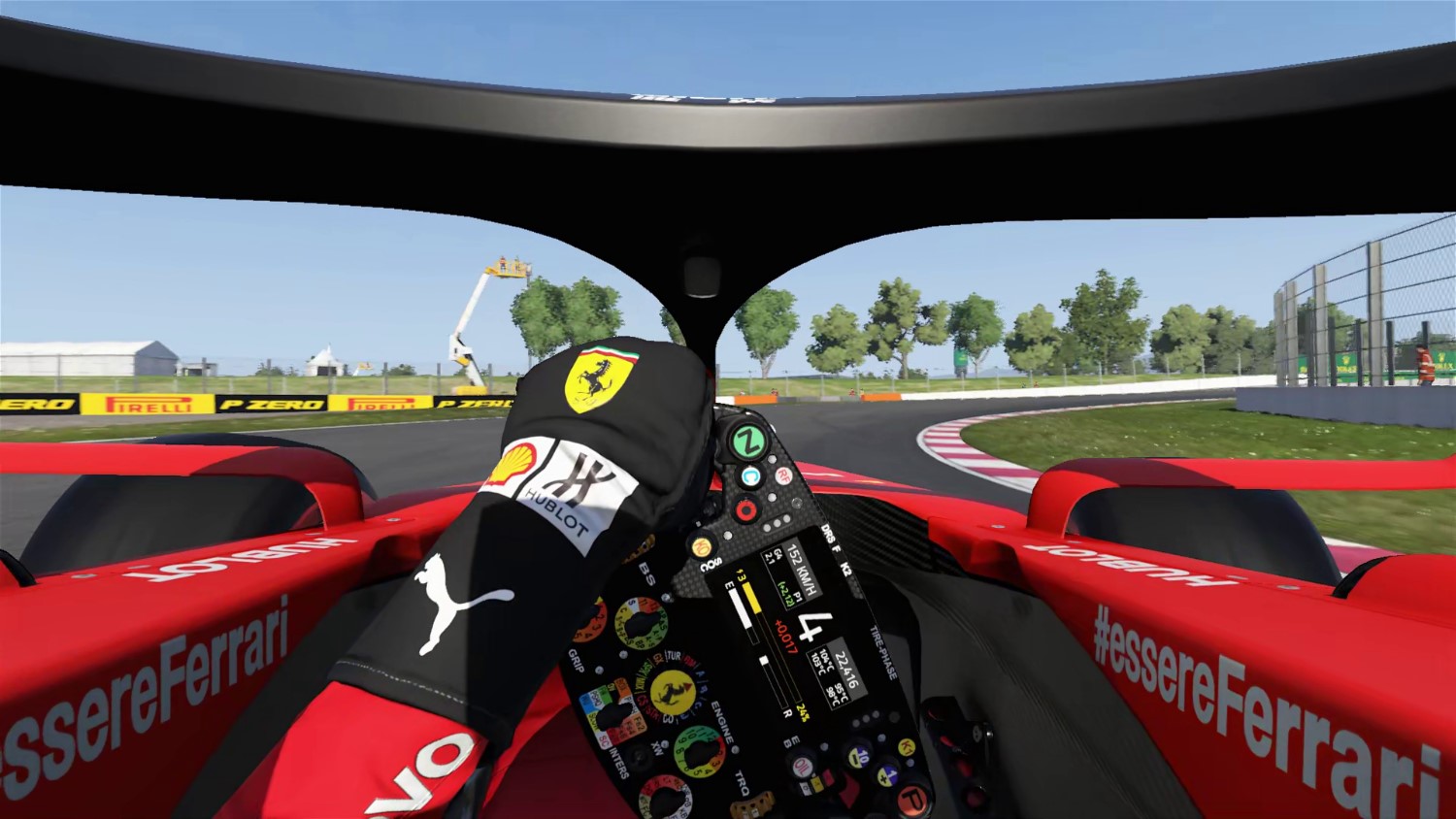 In-car with Charles Leclerc
George Russell celebrated a virtual Spanish Grand Prix victory from pole position on Sunday for the Williams team who in real life are the slowest on the grid.
The Briton took his first F1 esports win ahead of Ferrari's Charles Leclerc and Mexican former F1 driver Esteban Gutierrez who was third for Mercedes
"I am feeling ecstatic. I'm not used to this winning thing," said Russell after taking the checkered flag in a race broadcast around the world and on F1's own platforms.
"I've not done it for a long, long time so I dearly missed it," added the 2018 Formula Two champion who had his F1 rookie season last year.
Russell had sealed pole position for the race at the virtual Circuit de Barcelona-Catalunya but had a terrible start, losing out to second-place man Esteban Gutierrez in the Mercedes and then Ferrari's Charles Leclerc who pulled off a brilliant move round the outside of the Williams into turn one.
🚦 We have LIGHTS OUT at the #VirtualGP – and this is how it got underway ðŸ'ª

ðŸ"º: https://t.co/6BPyYMxmq1 pic.twitter.com/LrTy85CDJU

— Formula 1® Game (@Formula1game) May 10, 2020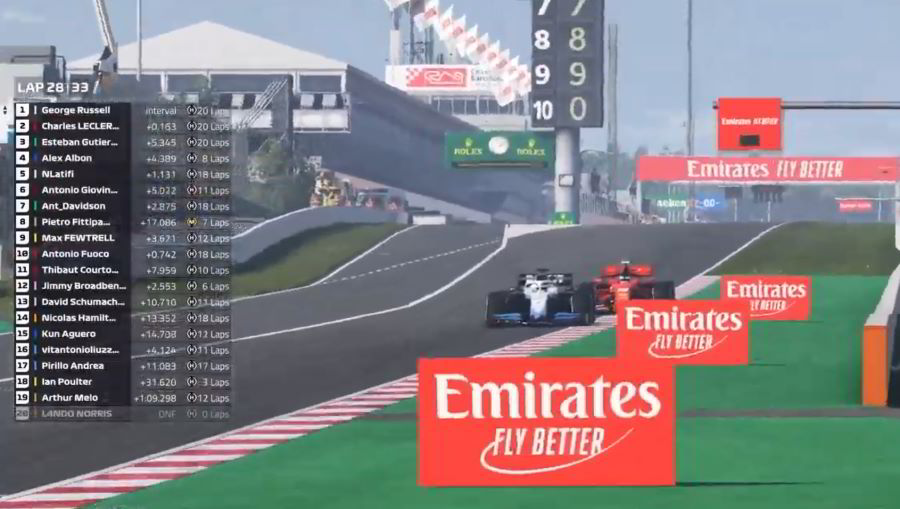 Russell past Leclerc for the lead
It looked like we might be set for a repeat of last week's incredible battle, but Albon pitted for tires on the following lap as he tried a different strategy to Leclerc that ultimately failed to pan out for the Red Bull man who eventually finished fourth.
Leclerc and Russell pitted for tires on laps 9 and 10 respectively, emerging behind Albon who was unable to pull out enough of a lead to make his strategy work by staying with the leaders after his second stop. In fact, having built a lead of only 5 seconds, he rejoined around 15 seconds behind Russell and Leclerc, who were putting on a great show.
The Englishman passed the Monegasque on lap 26, Charles retaking the lead next time round, but the Williams was back in the lead on lap 28. In the end, with slightly fresher rubber, Russell pushed like crazy in trying to pull out at least a 3 second lead over Charles, given that he had a time penalty for not respecting track limits.
In fact, as he pushed on, Leclerc ended up with the same penalty, leaving his rival to take a maiden Virtual GP win. Leclerc was second ahead of Gutierrez.
� @GeorgeRussell63 wins the #VirtualGP �

He guides his @WilliamsRacing car to victory after @Charles_Leclerc is penalized with a lap to go 😱#F1 #RaceAtHome pic.twitter.com/ABtOCw99g2

— Formula 1 (@F1) May 10, 2020