Part 2: Videos of all IndyCar races 1970-2020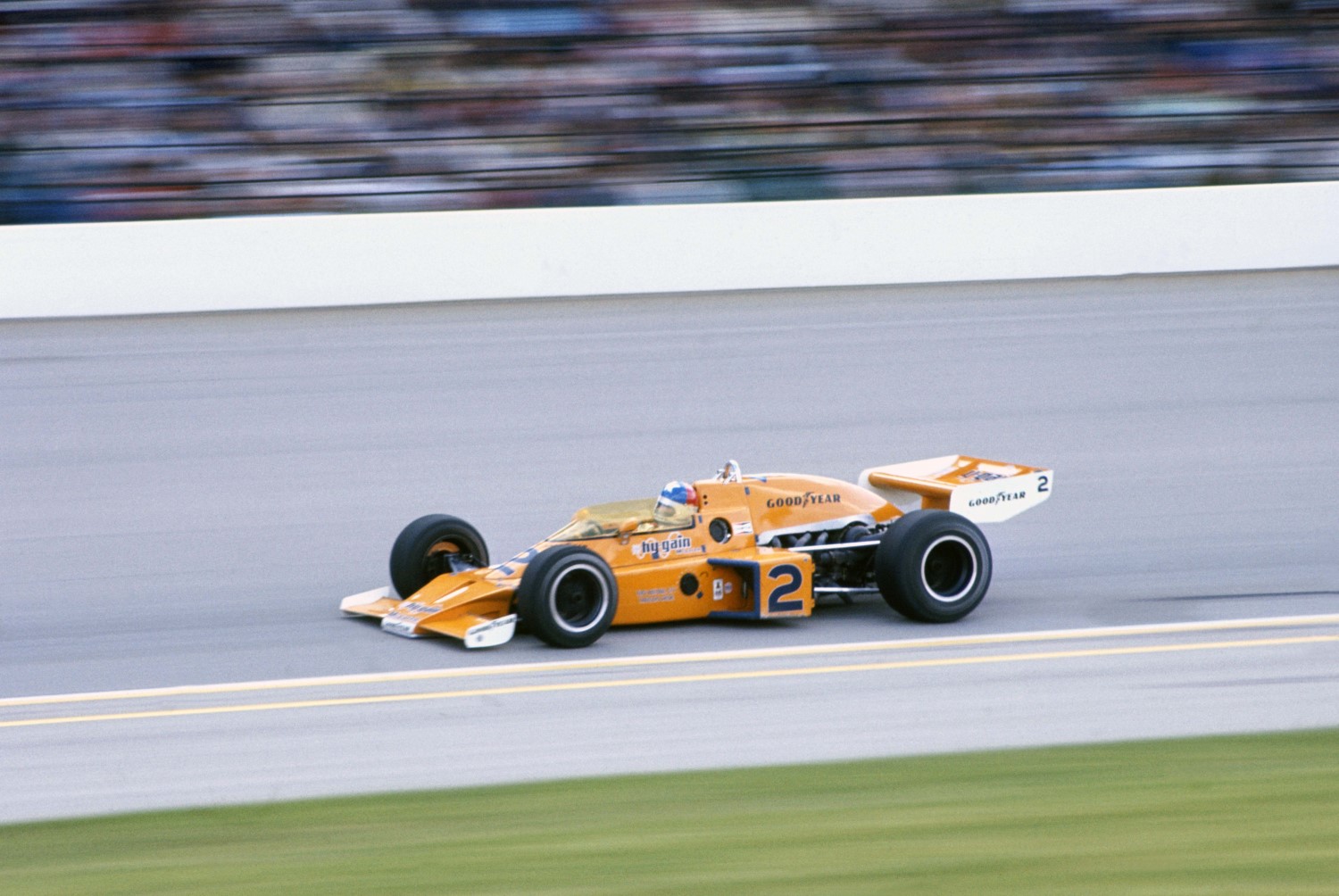 Rutherford McLaren 1976 Indy 500
Part 2: Videos of every IndyCar and heritage series race where possible! YouTube video of every IndyCar race.
Click on any link to view the full race broadcast, film or fan cam video.
Here you can also see how IndyCar racing has evolved over the decades from AAA to USAC to CART to IRL and now IndyCar.
1985-2019 include every race. Bold blue links are official IndyCar or IMS videos, regular blue are fan-uploaded videos, and red means a fan cam video is so far all that can be found.
Link color code: Official – Unofficial – Fan Cam