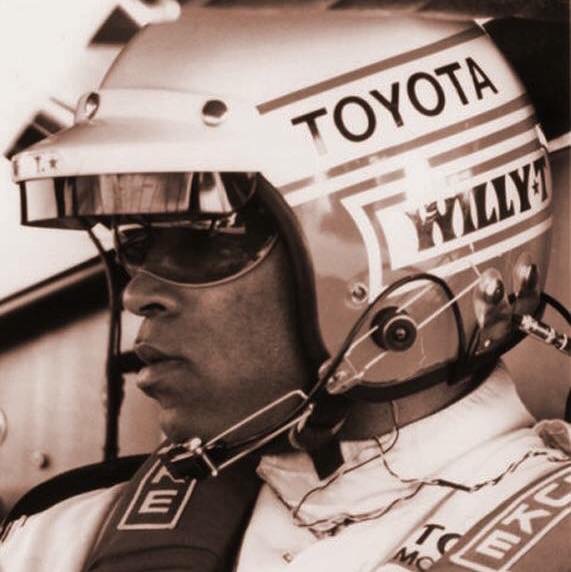 Willy T driving the #99 Toyota Corolla in IMSA
I want to talk about the movie documentary "Uppity" but perhaps not for the reason you might first think. "Uppity" is the Adam Carolla/Nate Adams co-produced and directed film about the life and career of Willy T. Ribbs. It's been released on Netflix for a month or two and if you haven't seen it, stop reading this review right now and go watch it. This article will have spoilers and if you read this without first seeing the film you will rob yourself of some exceptionally compelling moments captured on video. So go ahead, watch "Uppity." This can wait.
I've watched it a couple times now. While it is not a technical masterpiece, "Uppity" contains some of the best moments you're likely to see any time soon in a racing movie. The film is primarily a documentary about the first African American driver to qualify and compete in the Indy 500. But as a race fan, the most important takeaway message is the commitment that is required to be a professional race car driver and why most of us aren't.
The reviews of this film that I have read are mostly positive. There are some criticisms; the most obvious is the sometimes inaccurate, to the detailed oriented eye of a race fan, use of overly generic b-roll background video to tell the story. While difficulty in obtaining sufficient relatively old footage of obscure racing video may have been a distinct issue, to me, its use detracts little from the values and messages that makes this documentary more than worthy of your attention and time.
The narrative centers on the career of Willy T. Ribbs and the challenges he faced working his way up the motorsport ladder including, most obviously, blatant racism. And there were plenty of obstacles. But Willy T. persevered and managed to successfully navigate the muddy waters that could have stopped a lesser talent and a more timid soul.
Willy T. was more than determined. He developed a brash attitude and persona that caught the attention of many who watched him race at that time. Some liked it, others didn't. The term "Uppity" itself has racial overtones that set the course of the film's path.
According to Justin Grant in a 2008 article, written well before the movie, "Uppity" refers to a "derogatory term applied throughout the Jim Crow South to blacks who dared to climb the socioeconomic ladder." I confess to not knowing the racial inference of "Uppity" before seeing the film, but it is obviously unmistakable in its context to Willy T.'s racing journey.
I was a fan of Willy T. I always liked his swagger and larger than life persona and admired his seemingly effortless ability to make a quick, witty or even controversial comment to the press. I remember hearing Willy T. answer a question from a reporter on the Public Address system directly from the starting grid of a race.
As my memory recalls, Ribbs was competing in a "champions" race with multiple high profile racers all lined up to compete against one another. It seems that Ribbs shared the front row with one Emerson Fittipaldi, at the time one of the highest profile racers in the world. When asked how he would handle competing against Fittipaldi on the hectic first turn of the race, Ribbs, then a Trans-Am driver, instantly quipped in an unmistakably exaggerated confident demeanor that he wasn't about to let no two time World Champion intimidate him going into turn one! It was the kind of back-handed compliment that could only come from someone who had undeniable command of his brain as well as his racing talent moments before the drop of the green flag. There are few drivers with that level of off the cuff talent. Most others would have likely thanked their sponsors or some other mostly forgettable comment. Not Ribbs.
One review I read dismissed the final third of the film as less enjoyable than the first two thirds. This is where I totally disagree as it is in the final scene of the film that carries by far the most drama. It is, to me, among the best, most compelling, dramatic and inconceivably gut wrenching racing scenes I've encountered.
In this manner, it's better than "Grand Prix," better than "Le Mans," better than "Rush." I know, that's a strong statement, but it's really good. However, we're talking drama here. The technical aspects, the special effects and the scale of the Hollywood blockbusters are far more advanced and sophisticated. But for sheer drama, I don't think they rise to this level. And it is all because of Ribbs.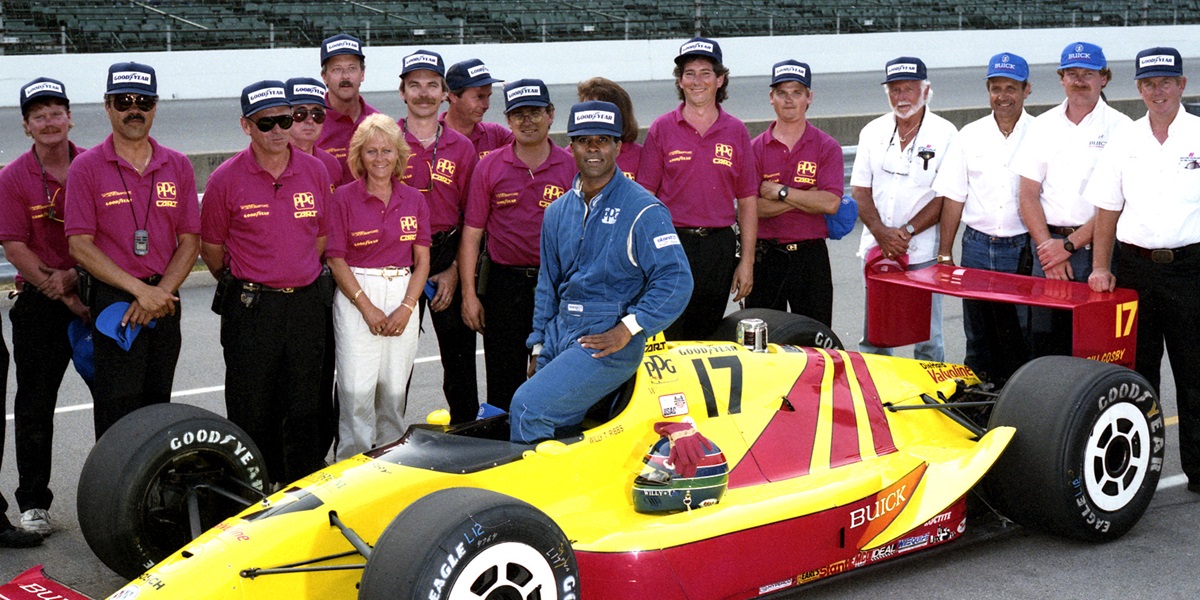 Willy T. after qualifying for the 1991 Indy 500
The scene is his final qualifying for the 1991 Indy 500. I know from my own limited experience, that back in the day, qualifying was where all the action was, particularly the final day of qualifying. It was my favorite time at the Speedway and the most stressful. And I wasn't the driver, just the marketing/publicity guy.
If the driver made the race, he was instantly in the greatest race in the world. If he wasn't among the fastest 33, he went home with nothing and ineligible for what was likely the largest payday of his career, where last place back in those days paid a heady six figure prize – and privateer drivers in those days routinely drove for a share of the prize money.
But Ribbs had not yet qualified. His low budget privateer effort run via the skillful hands of Walker Racing were down to their last chance. Time was out. It's at this point that Ribbs' narration deserves an Oscar. As he takes the car onto the track for the final attempt, Ribbs narrates seeing tears in the eyes of an African-American course worker hoping for a miracle run that would put Ribbs in the race. Ribbs knew it was time to get the job done.
He said, "It's do or die, Ribbs. Do. Or. Die." He literally meant it. He describes the next four laps in words that are mesmerizing and unforgettable. Ribbs commented on how he managed to find the elusive extra speed needed during that incredible qualifying attempt and how he refused to lift his foot off the throttle. Ribbs said, "in fact, I placed my left foot on top of my right foot. If I crash this mother fucker" he said, "that is how they are going to find my fucking feet."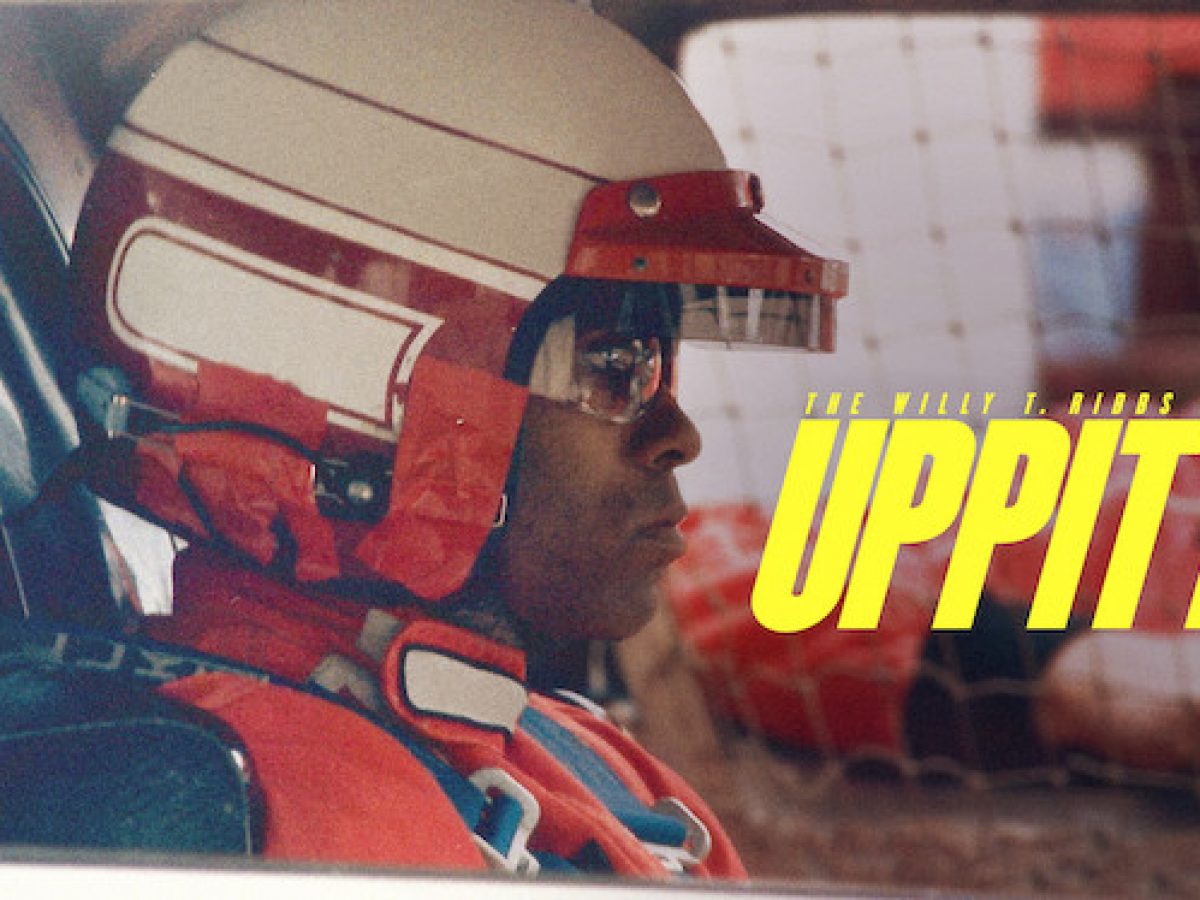 Uppity
Now I gotta tell you, I've rarely heard narration quite like this, so uniquely a racer's perspective and from a place reserved for these unique souls. Did he REALLY do that? Few people who walk this earth would think to do such a thing with the risk and consequences that could change their life, if not end it, staring them squarely in the face. But race car drivers do. And Ribbs did. Regardless, it makes for unforgettable movie watching and tension unmatched in other racing movies.
The rest is history. Willy T. Ribbs was the first African-American driver to compete in the Indy 500. But he is so much more than that. He was a privateer racer whose accomplishment of qualifying for the race was among the most incredible racing moments achieved that year.
The record books will show that Rick Mears started from pole position, won the race, at the wheel of the Marlboro sponsored, Penske entered Penske/Chevrolet. For that, Mears deservedly has his face on the Borg-Warner trophy and all the trappings for such an incredible achievement. Ribbs, on the other hand, started 29th and was out of the race after five laps for a 32nd finishing position. There are no trophies for that, but knowing what he did to get there, it is no less an accomplishment.
I have long been an advocate for privateer racers. I worked with a number of them. Their "achievements" as privateers from the back half of the grid often go un-noticed. But they are the un-sung heroes of the sport. From my own modest marketing efforts in a campaign known as Priv8teer, we set out to showcase the efforts of privateer racers.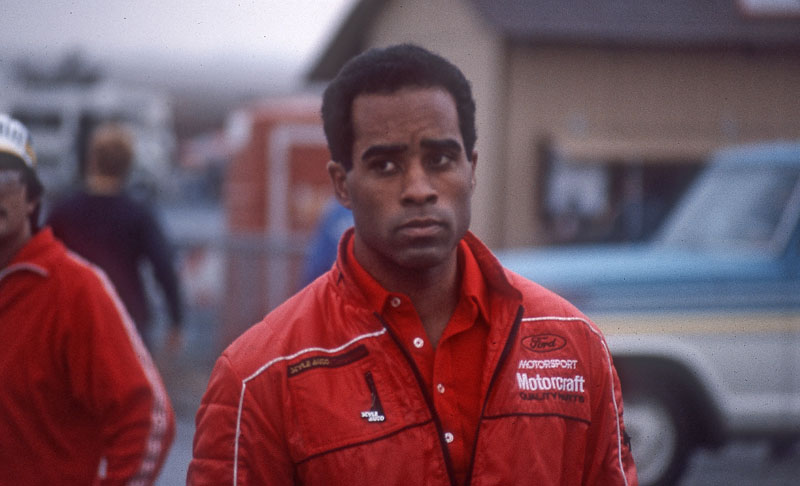 Willy T Ribbs
If it wasn't for this film, Willy T.'s legendary moment may not have become so widely recognized. But thanks to Ribbs' haunting commentary and his incredible ability to communicate his story, we have this film to help champion a group of racers who are often overlooked. "Uppity" is not simply a film about the first African American driver to qualify for the Indy 500 – and that it is – but it's also a testament and a permanent visual record of the skills, the pure guts and the bravery sometimes required of a privateer.
That is why I believe we should have a dedicated section in the various "Hall of Fames" that specifically recognize the contributions made by privateers. It is far beyond time to set aside greater respect for this group of dedicated racers.
Indeed, while there are deserving privateers in various HoFs, the nature of today's motorsports will make their future entry far more challenging and increasingly rare. This should change. It's time we found numerous examples of deserving privateers in the Hall of Fame whether their records of achievement include multiple championships or not. They deserve this honor.
And its first class of inductees should perhaps include one Willy T. Ribbs, privateer race car driver, awarded his place in the Hall of Fame for his significant race successes, including most notably for qualifying 29th and finishing 32nd out of 33 entries in the 1991 Indy 500.
Brian C. Mackey is president of Mackey Marketing Group, Inc.
He can be contacted at brian@mackeymarketing.com