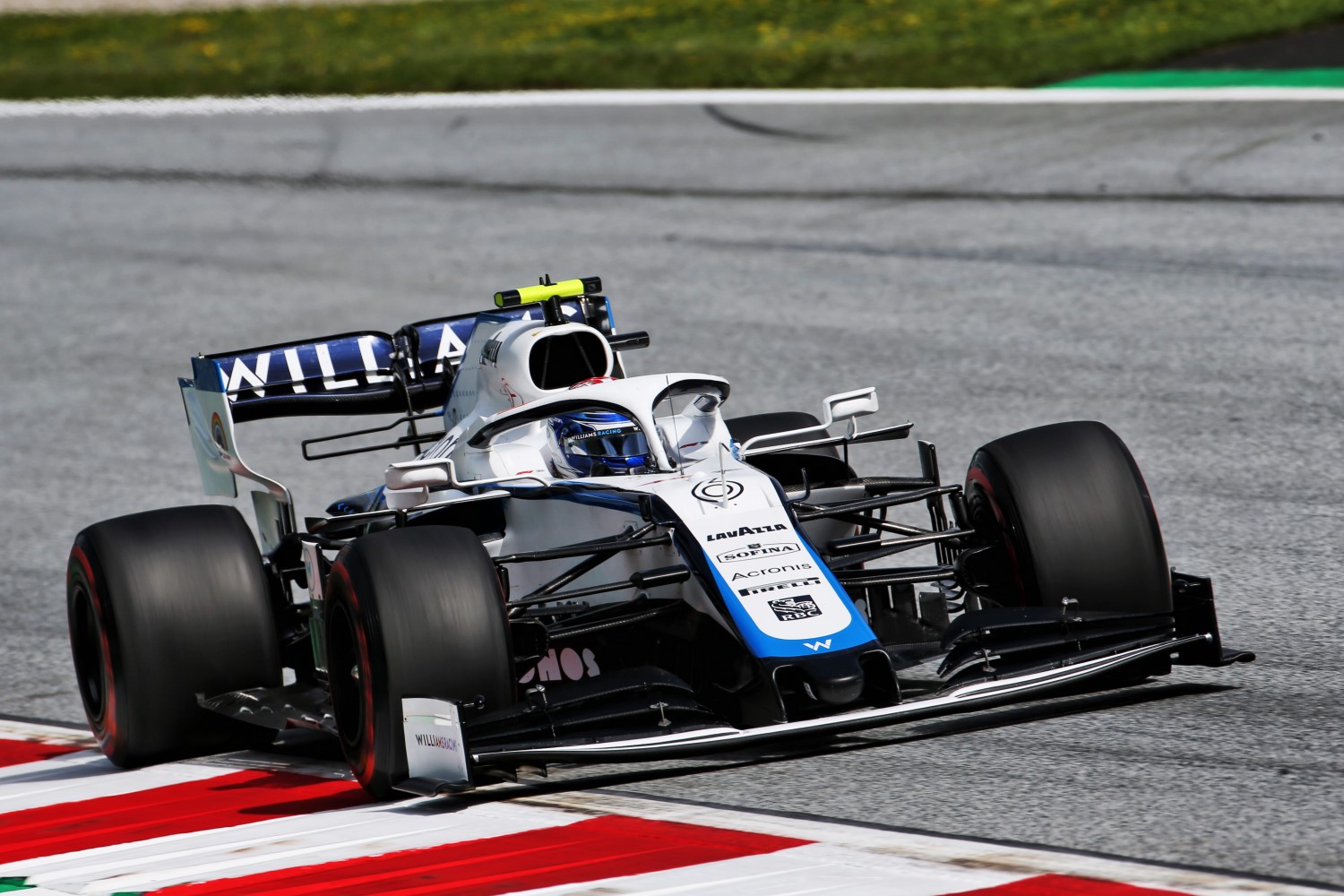 Latifi before he crashed
It is clear Nicholas Latifi is not ready for F1, but when you father is filthy rich you can buy a seat and race. And that appears to be the case for Latifi.
Dead last in yesterday's practice sessions, practice three just started in Austria and what comes over the radio "Sorry guys," is the radio message, as the FW43 is parked out of the first corner minus its front wing. Replays show Latifi ran wide over the high sausage curbs, lost control and hit the barriers before pirouetting 180 degrees.
More angles on that Latifi crash at Turn 1 ðŸ'€

The @WilliamsRacing driver is out of the car and ok ðŸ'�#AustrianGP 🇦🇹 #F1 pic.twitter.com/UIOv45i8R3

— Formula 1 (@F1) July 4, 2020