Video Highlights of the Indy Speedway upgrades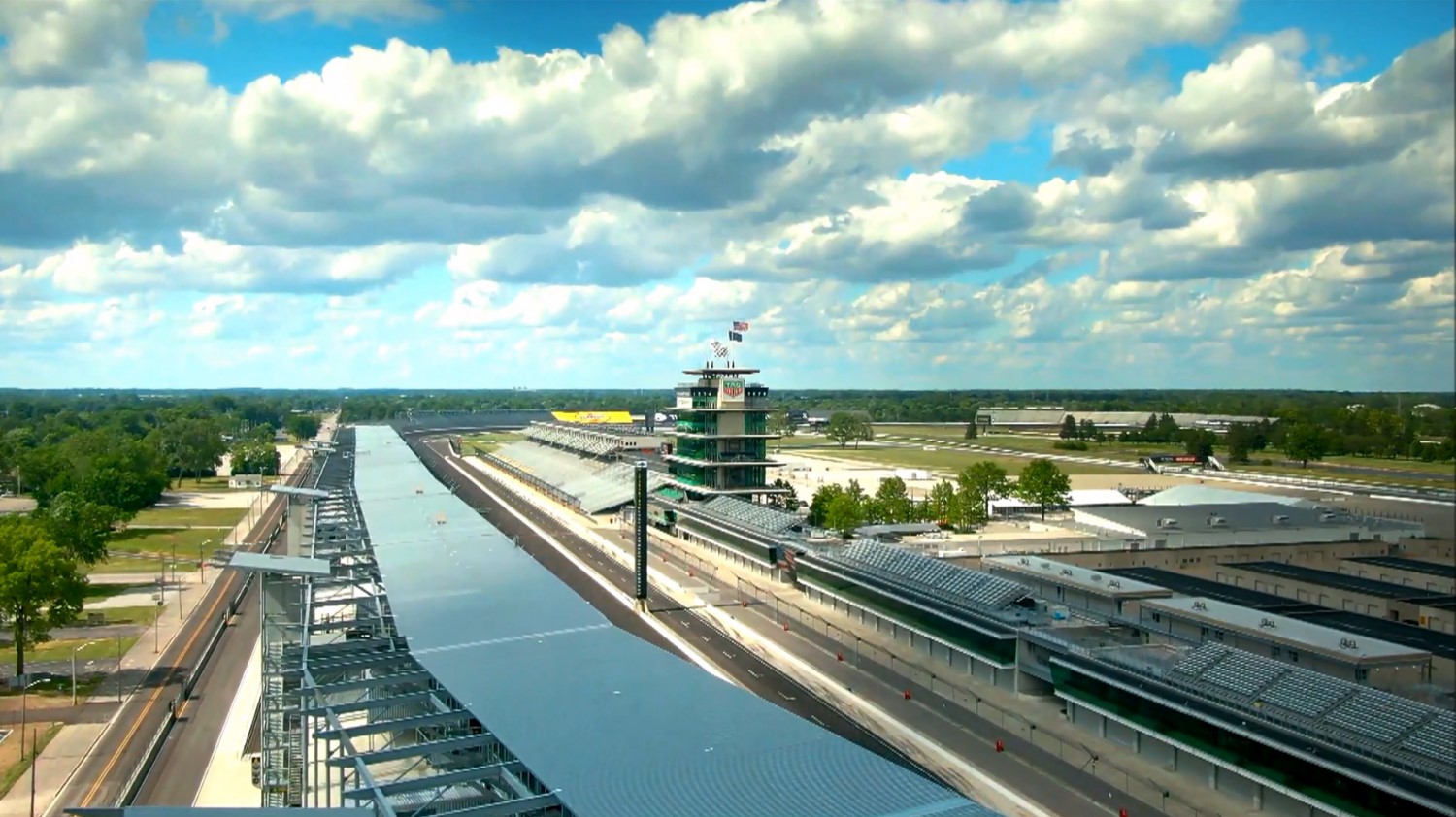 Scene from Indy Speedway video
Indianapolis Motor Speedway provided the video below featuring footage chronicling the ambitious project to enhance the fan experience at the 111-year-old facility, which annually hosts the world's largest single-day sporting event, the Indianapolis 500 presented by Gainbridge.
The transformation has been spearheaded by Roger Penske, who purchased IMS in January. The fresh look will be on display to a national NBC TV audience during this weekend's first-of-its-kind INDYCAR/NASCAR tripleheader featuring the GMR Grand Prix, Pennzoil 150 at the Brickyard and the Big Machine Hand Sanitizer 400 Powered by Big Machine Records.
"From day one, the fan experience has been our top priority," Penske said. "We've worked at a pace befitting the world's greatest racetrack, completing projects in every corner of our massive venue.
"The end result is a more convenient, entertaining and world-class trip to the Indianapolis Motor Speedway."
When race fans return to IMS, they will be welcomed by a fresh facility ready to offer them the best customer experience available. Completed facility enhancements since January include:
Reimagined Gateway to Race Day: The main pathways to the IMS Grandstands – including Georgetown Road, iconic Gate 1 plaza and Gate 9 – have been reimagined with wider lanes, more queuing space, refreshed concession stands and restrooms, new pavement and fully redesigned public plazas that will immediately enhance the customer experience upon entry.
Video Boards: Customers' in-race experience will be massively improved with the addition of more than 30 new LED video display boards throughout the racetrack, including the revolutionary 104-foot by 20-foot Pagoda Plaza Media Wall that will transform the Pagoda Plaza into even more of a destination spot for race
5G Connectivity: This cutting-edge network capability is being made available at a racing facility for the first time ever and will bring real-time insights and information right to the hands of race fans with expanded 5G network
Bright Stars, Bright Lights: Gate 1 and Gate 2, two of the main Speedway entrances, have been upgraded with lighted signs that ensure fans always know they're driving by a legendary and historic
Champion's View: An enhanced Victory Circle will feature a lift that elevates race winners at IMS onto the Victory Podium and allows fans to better see and experience post-race
Beautification: 3 acres of sod have been planted and placed throughout IMS, 75 metal-frame picnic tables have been added to fan plazas, and 250 new racing-themed flags have been raised along Georgetown Road and 16th
By The Numbers:
5 – miles of new fencing placed around the track, equivalent to nearly 25,000 linear square feet or almost two laps around the historic 2.5-mile
18 – number of Indy cars that could be placed on top of the massive Pagoda Plaza Media
50 – concession stands that have been renovated throughout the
225 – restrooms that have been refreshed with LED lighting, hand dryers, signage and
3,000 – tons of concrete that have been poured to support construction
4,000 – gallons of paint that have been used to refresh the facility, including concession stands, restrooms and
400,000 – square feet of asphalt that has been paved throughout the 111-year-old