Vettel to leave Ferrari (4th Update)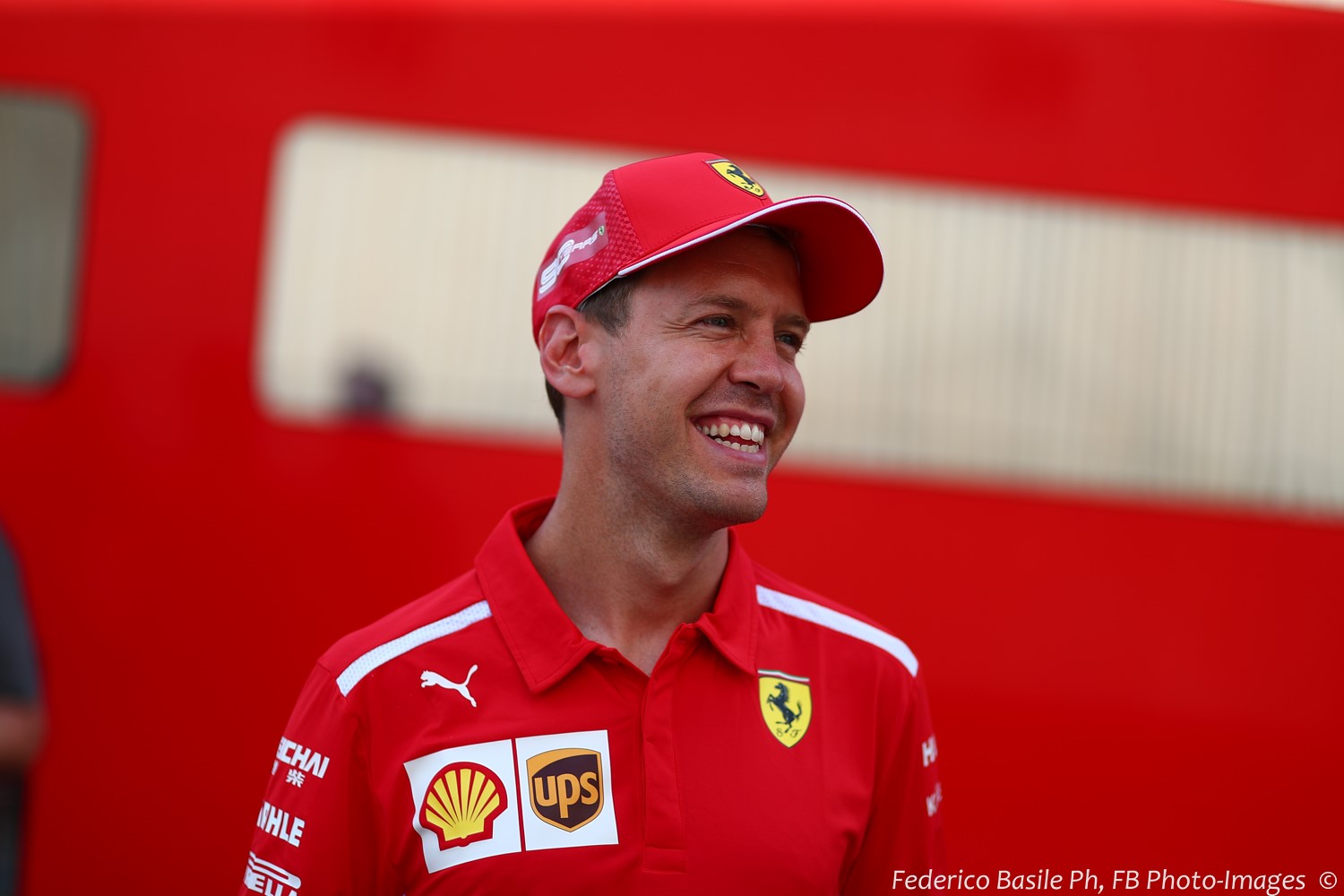 Sebastian Vettel to leave loser Ferrari team
UPDATE This rumor is upgraded to 'fact' with today's announcement.
05/11/20 (GMM) Sebastian Vettel will leave Ferrari at the end of 2020, according to several authoritative media sources.
Germany's Bild newspaper and Auto Motor und Sport were the first to reveal that the quadruple world champion and Ferrari have not been able to agree on a contract extension.
Bild cited a source as it claimed the news would be made official on Tuesday.
Sky Italia this week said the 32-year-old German had received offers for 2021 from McLaren and Renault, but it is also rumoured that he may retire.
Florian Konig, a reporter for the German broadcaster RTL, doubts the Vettel-Ferrari talks collapsed because Vettel's pay would have been slashed for 2021.
"I think Sebastian is more interested in the terms of a new contract than the money," he said.
"In general, the wage structure had to be corrected downwards due to the corona crisis. Salaries of $30 million will no longer be there."
McLaren's Carlos Sainz and Renault's Daniel Ricciardo have been linked with the Ferrari seat alongside Charles Leclerc.
Former driver Marc Surer says Australian Ricciardo "knows how to win races", but he isn't sure the financial offer from Ferrari will be enough.
"For the first time in his career, Daniel is paid very well," he told Speed Week. "You don't want to give that up so easily."
Reports that Lewis Hamilton could be a candidate for the red race seat are believed to be wide of the mark.
"As you know, Hamilton politely declined John Elkann's winking eye months ago," Ferrari insider Leo Turrini wrote on his Quotidiano blog.
05/06/20 (GMM) Ferrari has reportedly made Sebastian Vettel a new contract offer for 2021.
Recently, it emerged that the quadruple world champion had rejected the Maranello team's first offer – a new one-year deal with a slashed pay-packet.
Italy's authoritative La Gazzetta dello Sport is now claiming that Ferrari has come back with a second offer – a deal for 2021 and 2022.
His pay, believed to currently be around EUR 30 million a year, will be slashed to EUR 12m – precisely the same as teammate Charles Leclerc, the sports daily reported.
It is suggested that Ferrari wants Vettel's answer by the end of May, otherwise the team will ramp up its negotiations with other drivers like Daniel Ricciardo and Carlos Sainz Jr..
When asked by Antena 3 if his son will be signed by Ferrari for 2021, Carlos Sainz's father and namesake answered: "I have no idea."
04/18/20 (GMM) Sebastian Vettel says he is only negotiating with Ferrari over a new contract for 2021.
Earlier, amid intense speculation about his future, the German was linked with a potential switch to McLaren.
But the 32-year-old quadruple world champion says he is talking only to Ferrari.
"I think I had made that clear before," German media reports quote him as saying. "It's not part of the discussion."
Vettel said he is expecting negotiations to be complete before Formula 1's interrupted 2020 season begins.
"The likelihood of this is high," he said. "We won't be racing before June or July. We don't have a timetable, but we surely have enough time to find a solution and discuss the issue before it starts again."
He says there is no rush amid the global pandemic.
"Everything that wasn't immediately important was put on hold. Firstly it was about the welfare of the employees," said Vettel.
"The top priority is how we all deal with this situation."
There has been speculation of a one-year deal for Vettel, but he indicated that he would prefer a longer one.
"In the past, I've always had three-year contracts," he said. "I have experience but I'm not the oldest. Age shouldn't be a limiting factor."
Finally, Vettel said he would not reveal publicly whether he has agreed to take a pay-cut amid the coronavirus crisis.
"I'm not fond of communicating something like this. I don't want to take advantage of the situation to polish up my image in public," he said.
04/17/20 Sebastian Vettel's existing contract is due to expire at the end of the 2020 season and there was speculation at the start of the year that he might not stay at the team in 2021. However, Ferrari has since said Vettel is the team's first pick to partner Charles Leclerc, and in an online press conference on Thursday, the four-time world champion said there is "no discussion" over the possibility of retiring from F1 at the end of the year.
"We still have some time in the next weeks and, by the looks of it, the first grand prix is not due for a while unfortunately," he said. "For sure it will give us some time to cover some more ground in this regard."
Will it get done by the first race?
"I think it depends when we'll have the first race. I think we're all waiting for the situation …one of the key things now for everyone — whether you're in sport or not — is to remain patient.
"But looking at myself and your question, it obviously depends when we will have the first race. There is a high chance we will have to make a decision before there will be the first race, because at the moment it looks like there will be no race before June or even July.
"We are all waiting but I think the main priority at first is to ensure that we're all dealing with the situation in the right way. Therefore, everything was put on hold and I can imagine that's the same everywhere else and it was the same for us.
"It's not like a couple of days after Australia we said 'right now [we'll talk] … I think we will make progress but I don't think there's a real timeline. Whether it will be before the first race or not depends on when we will have the first race."
"I think whatever the deal will be like, it will be whatever I and the team will be comfortable with," he added. "So in terms of duration I don't know. Normally the contracts I've had in the past were all a three-year deal.
"I know I'm one of the more experienced drivers in Formula One but I'm not the oldest and I don't think there's an age limit in this regard. So it will be depending on what we feel comfortable with."
Vettel was speaking to F1's media from his home in Switzerland and said his days in lockdown have been split between parenting and training.
"I'm not home schooling yet — we don't have a fixed program — but two of them are in kindergarten so we get some stuff sent over [from school]. We are quite happy to keep the kids entertained and figure out some stuff. There's been lots of variety, both German-speaking, English-speaking. But in general, we're definitely not getting bored and not running out of ideas. They keep us busy!
"It is a break in one way but it's also a bit awkward because nothing else is going on. Normally I'm a big sports fan and follow other sports in the meantime when I have a break, now there is no chance to do that.
"It's definitely different to let's say a normal break but there is some more time for other stuff which normally you don't have time to do, so I'm trying to use it — looking after the house, doing small jobs here and there which I have neglected over the years.
"It's also a huge chance to do some more complex stuff in terms of training, with a bit more time to prepare. So I'm trying to stay fit. Other than that, I'm spending the time with the family."