Red Bull Ring to open F1 season July 5th (2nd Update)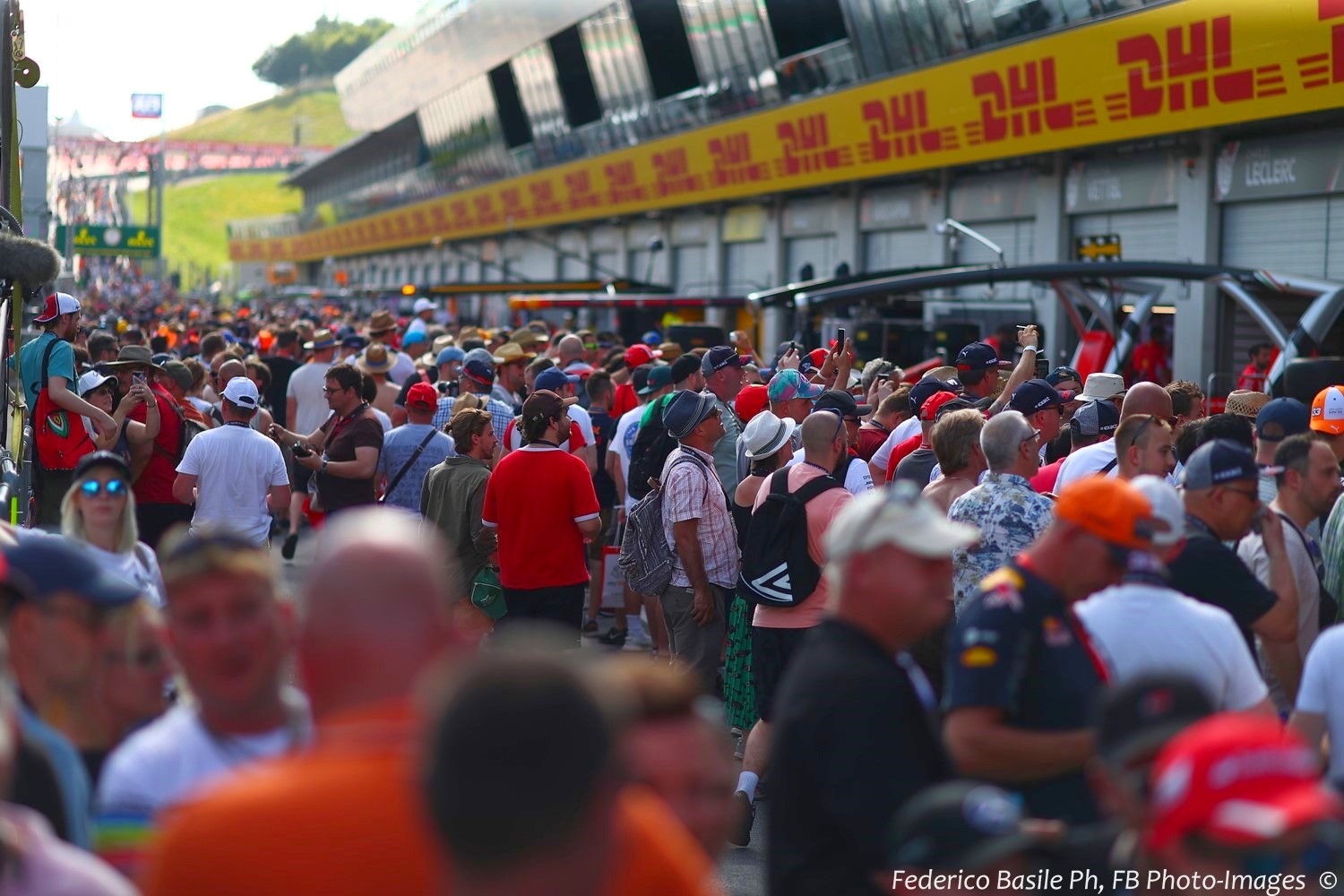 No fans in the Austria GP paddock when the F1 season opens
UPDATE The Judge13 reports that an FIA memo has been sent to FIA F2 and F3 teams, therefore it is expected that Formula 1 teams have also been given the green light for Austria and Silverstone races to proceed, but under strict embargo not to release it to the general public or press.
"Every team will be placed in a different hotel, no sponsors, more than one parent [of young drivers] or managers allowed on track, team limitation will be the same as always" confirms the paddock source.
No journalists will be allowed within the circuits, and only FOM TV crews are thus far cleared for access. It's unclear if TV stations will be allowed to enter as yet.
22 Hotels have been booked ready for the 31 F2 and F3 teams, plus the additional 10 F1 teams, in and around Speilberg. It is now up to the teams to make their arrangements with the earmarked venues for accommodation on a first come first serve basis.
04/27/20 This rumor is upgraded to 'fact' with this announcement.
04/25/20 After weeks of speculation, per rumors from Austrian public radio broadcaster O3, an announcement is imminent that the Austrian Grand Prix will be officially confirmed as the venue for the first two races of the 2020 Formula 1 season.
Per a report from Austrian public radio broadcaster O3 on Friday, officials are confident that the GP can go ahead amidst the COVID-19 pandemic, with back-to-back races at the Red Bull Ring in Spielberg on July 5 and 12.
A country that has been largely successful in curbing the spread of the coronavirus, O3 said that "only a second wave of infection can prevent Formula 1 in Styria", with the necessary precautions in place.
As part of those precautions, the approximately 400 track, security and hospitality personnel associated with the event have already been tested and cleared of the disease.
Additionally, all F1 personnel — of which the number will be limited to less than 2000 with the removal of spectators and independent media — will be required to supply a "negative SARS-CoV-2 certificate" in order to ensure they don't bring the virus with them.