2020 Dutch GP looks doomed (7th Update)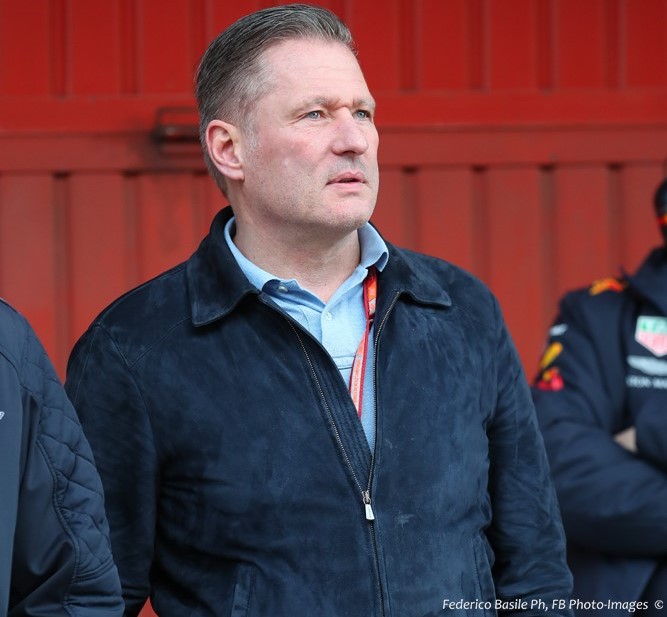 Without a vaccine Jos Verstappen predicts Dutch GP cancellation
UPDATE (GMM) Jos Verstappen does not believe his native Holland will be able to host a race at Zandvoort in 2020.
While other circuits like Austria, Silverstone, Hungary and even Monza are eyeing back-to-back 'ghost race' weekends amid the corona crisis, organizers at Zandvoort appear less keen.
"The grand prix of the Netherlands was one of the races that everyone in Formula 1 was looking forward to," Dutchman Verstappen, whose son is Red Bull driver Max Verstappen, said.
"Everything was ready for a big party, but now I cannot imagine a race at Zandvoort will happen this year.
"I can even hardly imagine that without a vaccine we can be all together again with 100,000 people. It is an absurd situation.
"Postponing until next year is an option, but it's a decision that belongs to F1 and the circuit," Jos Verstappen added.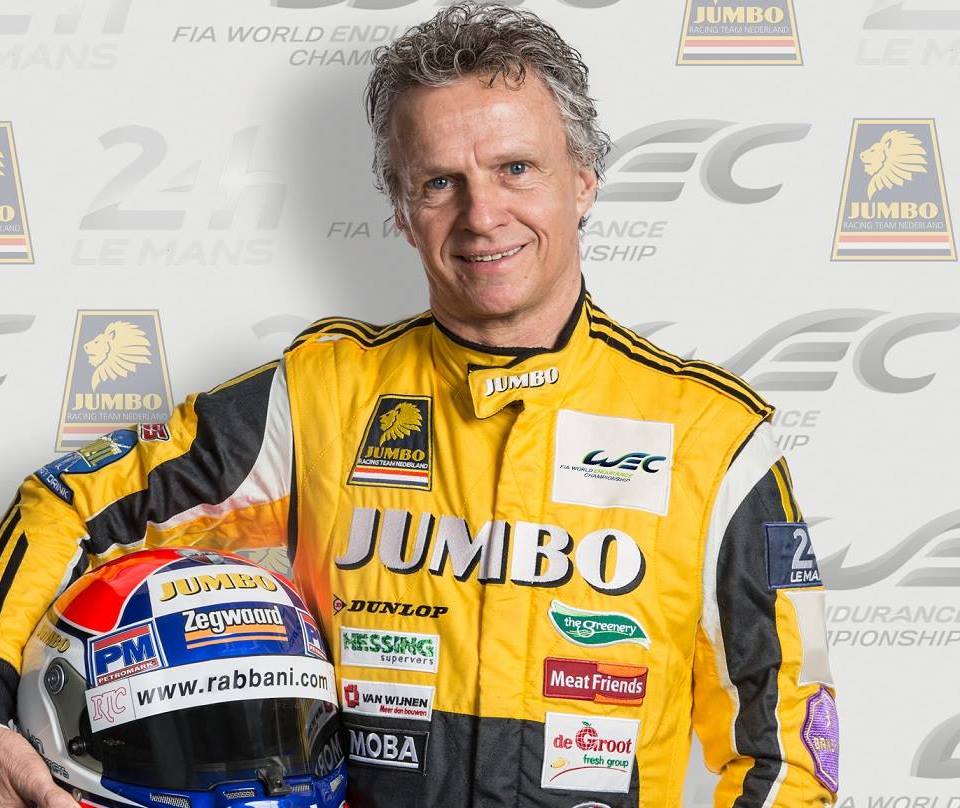 Jan Lammers sees little hope for Zandvoort
04/22/20 (GMM) Zandvoort's hopes of hosting a Formula 1 race in 2020 have been dealt a near fatal blow, the Dutch circuit's bosses admit.
On Tuesday, the Dutch prime minister announced that a ban on major sporting events has been extended until September.
Afterwards, race boss Jan Lammers said: "We will have to see what possibilities are still offered to us, but I do not think it is likely now that it will be possible this year.
"It is what it is," he told De Telegraaf. "At least there is clarity and I respect the level of assessment by the experts.
"But the management of Formula 1 and the FIA are now facing an almost impossible task to make something of a calendar for this year," Lammers added.
Lammers repeated his insistence that Zandvoort will not be among those circuits willing to host a race without the attendance of spectators.
"That is impossible for us and we do not want to present vague plans," Lammers said.
"We want to roll out the event as we envisaged and we are ready to activate it. But it is the virus that rules. Singapore also thought they had handled everything right and now they regret having relaxed the rules.
"It's a shame, of course, but again we are taking a step back," the former F1 driver also told the publication Formule 1. "It's not as though we are the only organizers in this situation."
Circuit director Robert van Overdijk is similarly pessimistic, even about the prospect of a race some time after the new Dutch ban ends in September.
"We would have a duty to think about such a request, but my personal opinion? I don't think everything will suddenly be free again after 2 September," he said.
As for Zandvoort's survival, Overdijk is more optimistic – but he admits that the financial picture is not rosy.
"All the government measures are a drop of water on a hotplate," he said.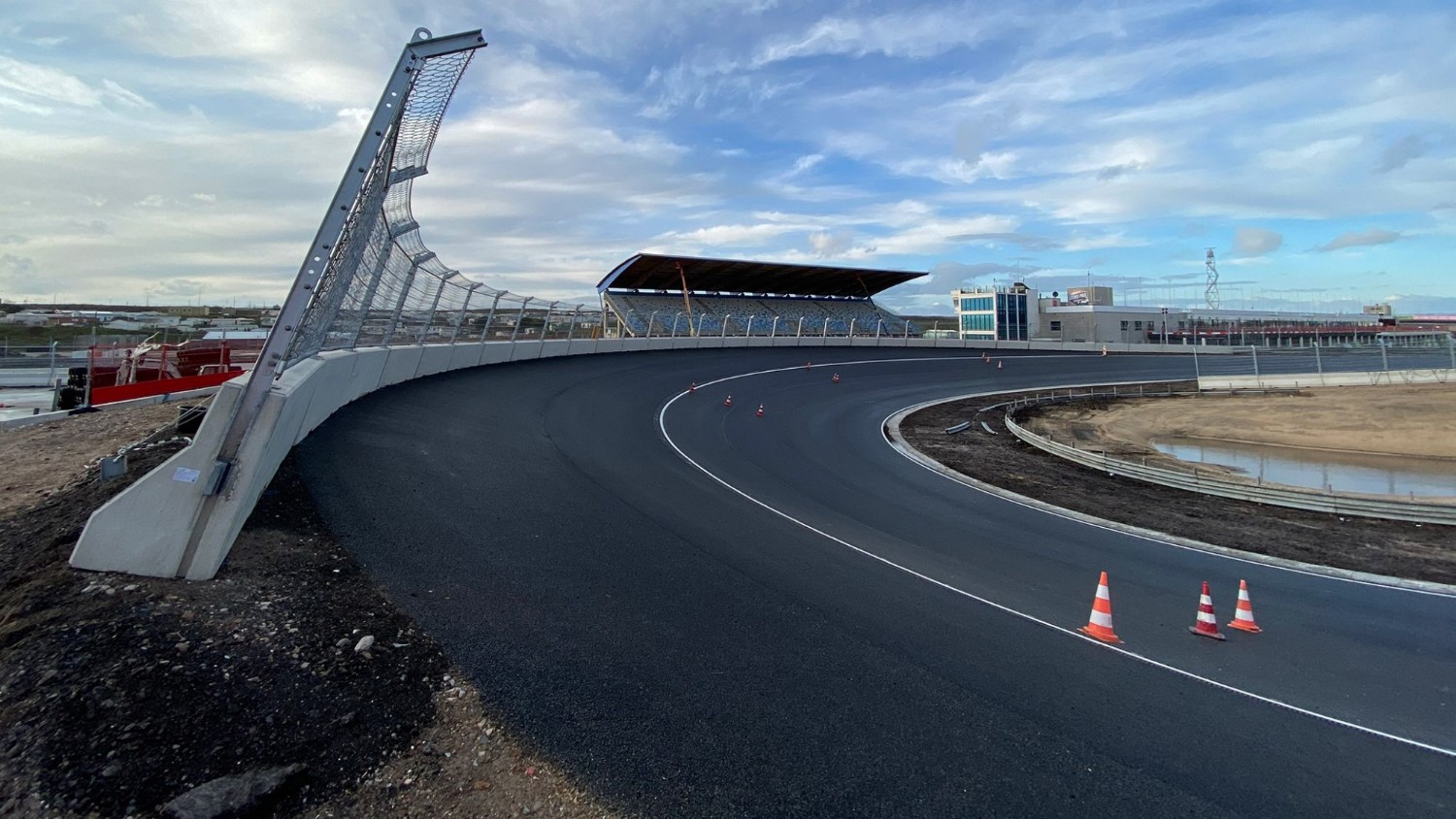 Zandvoort banking
04/21/20 (GMM) Organizers of the Dutch GP at Zandvoort are keenly awaiting an announcement by the government on Tuesday.
The original May 3 race date is among many that cannot currently take place, but the Netherlands' blanket ban on mass organized events is only set to run until June 1.
And it is possible that an extension to the ban through September will be announced by the Dutch prime minister on Tuesday.
"We are eagerly looking forward to the press conference," Zandvoort circuit director Robert van Overdijk told De Telegraaf.
"It is important not only for Formula 1, but also for the start-up of circuit operations. It has actually been stopped since the start of the circuit renovation in November," he added.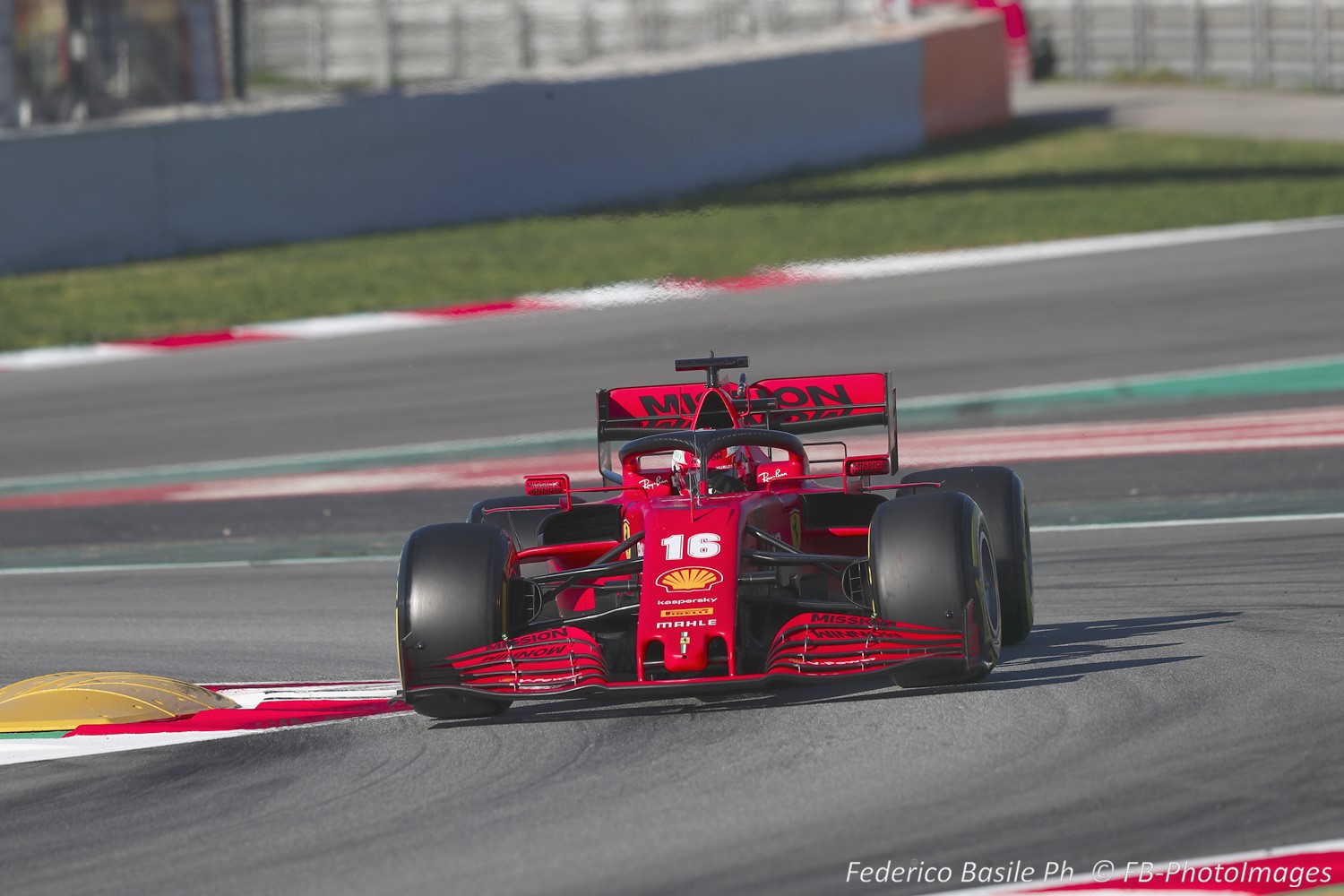 Ferrari are taking their slow car to Australia
03/08/20 Formula 1's two Italian teams expect to participate in next week's Australian Grand Prix as planned, despite the Italian government imposing a quarantine on millions of people due to the Coronavirus.
Ferrari said its staff are already on their way to Melbourne for next week's season-opening race.
"Following measures announced by the Italian government last night, we are monitoring and evaluating the situation and are in close contact with the relevant authorities and all organizations involved," said the team in a statement on Sunday.
The authorities in Italy have imposed a quarantine which will affect an estimated 16 million people. The region covered extends as far as Modena, where Ferrari are based.
"For Ferrari, compliance with the government regulations represents the primary guarantee for ensuring the safety of its employees and their families which is our priority. Every single decision will be made with respect to this principle.
"Part of the team and equipment have already arrived in Melbourne and the departures for the remaining members of the team are going ahead as programmed unless we receive communications to the contrary."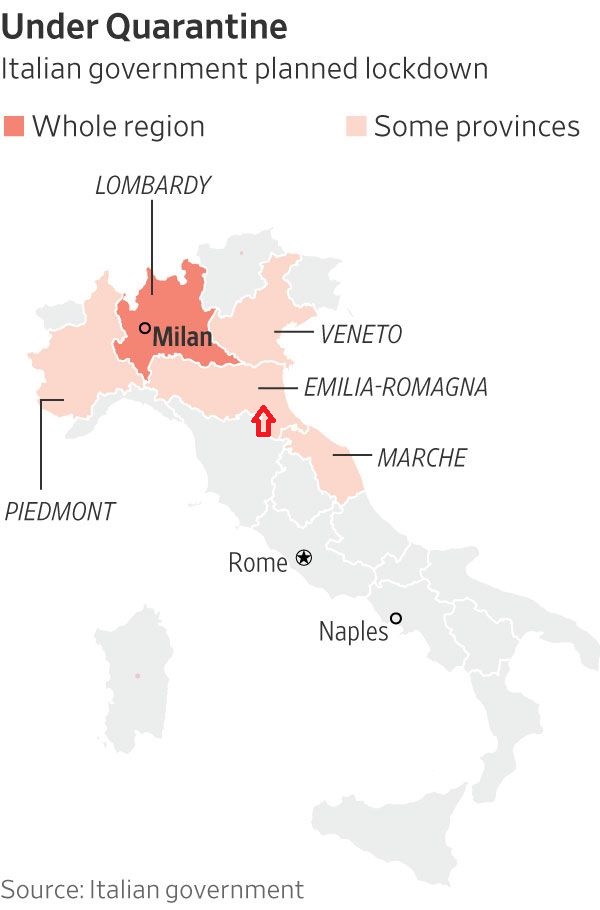 Red Arrow shows where the Ferrari factory is
03/08/20 This rumor is upgraded to 'strong' today as it is looking more and more likely that the Ferrari team will not be able to get to the races. Italy's government is set to pass a law to ban entry and exit from Lombardy and 11 provinces in the north of the country as it ramps up efforts to fight the coronavirus. The Ferrari F1 team's factory in Maranello falls within the travel restricted zones, so no travel in and out Maranello for the entire Ferrari team
Following Saturday's developments which saw a significant increase in reported cases of COVID-10 in Italy, authorities are looking at locking down large regions of the country into quarantine with a decree on travel in and out of the region.
Over 1,200 coronavirus cases were reported in Italy over the past 24 hours, which pushes the nation's total cases to 5,883 making it the third-worst hit country only behind China and South Korea. 233 coronavirus deaths have been reported in Italy including 36 new deaths on Saturday.
The order would include imposing fines on anyone caught entering or leaving the regions classified as 'red zones' including the region of Lombardy plus 11 provinces: Modena, Parma, Piacenza, Reggio Emilia and Rimini in the region of Emilia-Romagna – Venice, Padua and Treviso in the region of Veneto – Asti and Alessandria in Piedmont – and the province of Pesaro and Urbino in the central region of Marche.
The areas also include Milan where Pirelli but the grand prix rubber is exclusively made in Izmit, Turkey: the location of Pirelli's high-tech competition tire facility. The research and development of the tires takes place in Milan so the tires should make it to the races unless Turkey gets impacted.
This quarantine will last until April 3rd (up thru the Vietnam race), as Italy has said it wants to "guarantee the health of our citizens". So with Shangai already cancelled, the first race of the year could be Zandvoort. However, most Ferrari personnel will likely be on their way to Melbourne (race is a week from today) before any quarantine restrictions come into force, which could mean the season opener can go ahead, but the team personnel would not be able to get back to Maranello, they would have to go straight to Bahrain where that race will be run behind closed doors.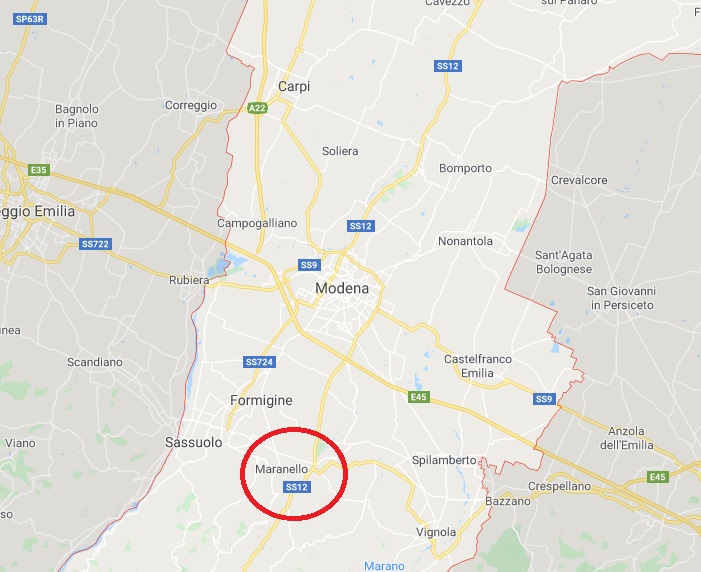 Maranello falls within the Province of Modena – a travel restricted area
03/05/20 (GMM) The coronavirus crisis is continuing to cast a shadow over the start of the 2020 season.
In Melbourne, preparations are in full swing for the season opener next weekend, with the first team staff understood to already be flying into Australia.
But the government is said to be considering severe restrictions on those traveling from Italy, which would include staff of Ferrari, Alpha Tauri, Pirelli and even Haas and Alfa Romeo.
Prime Minister Scott Morrison said on Thursday that Italian travelers would face "advanced screening measures".
That puts the grand prix at risk.
"If a team is prevented from entering a country, we can't have a race," said F1 sporting boss Ross Brawn. "Not a world championship race anyway, because that would be unfair."
Martin Pakula, the sports minister for Melbourne's state of Victoria, said: "I recognize that this situation is extremely dynamic and, to some extent, these are matters that are out of my control.
"I am very hopeful, but I can't say anything about it with absolute certainty."
1980 world champion Alan Jones told Australian media: "They would be doing a great disservice to all fans if the race doesn't go ahead."
German broadcaster RTL, having already ruled its traveling F1 staff out of going to Vietnam, has now extended that ban to Australia and Bahrain.
"The spread of the coronavirus, the health risks and security that can no longer be guaranteed due to the measures when infected, means only one decision is possible," said the broadcaster's Manfred Loppe.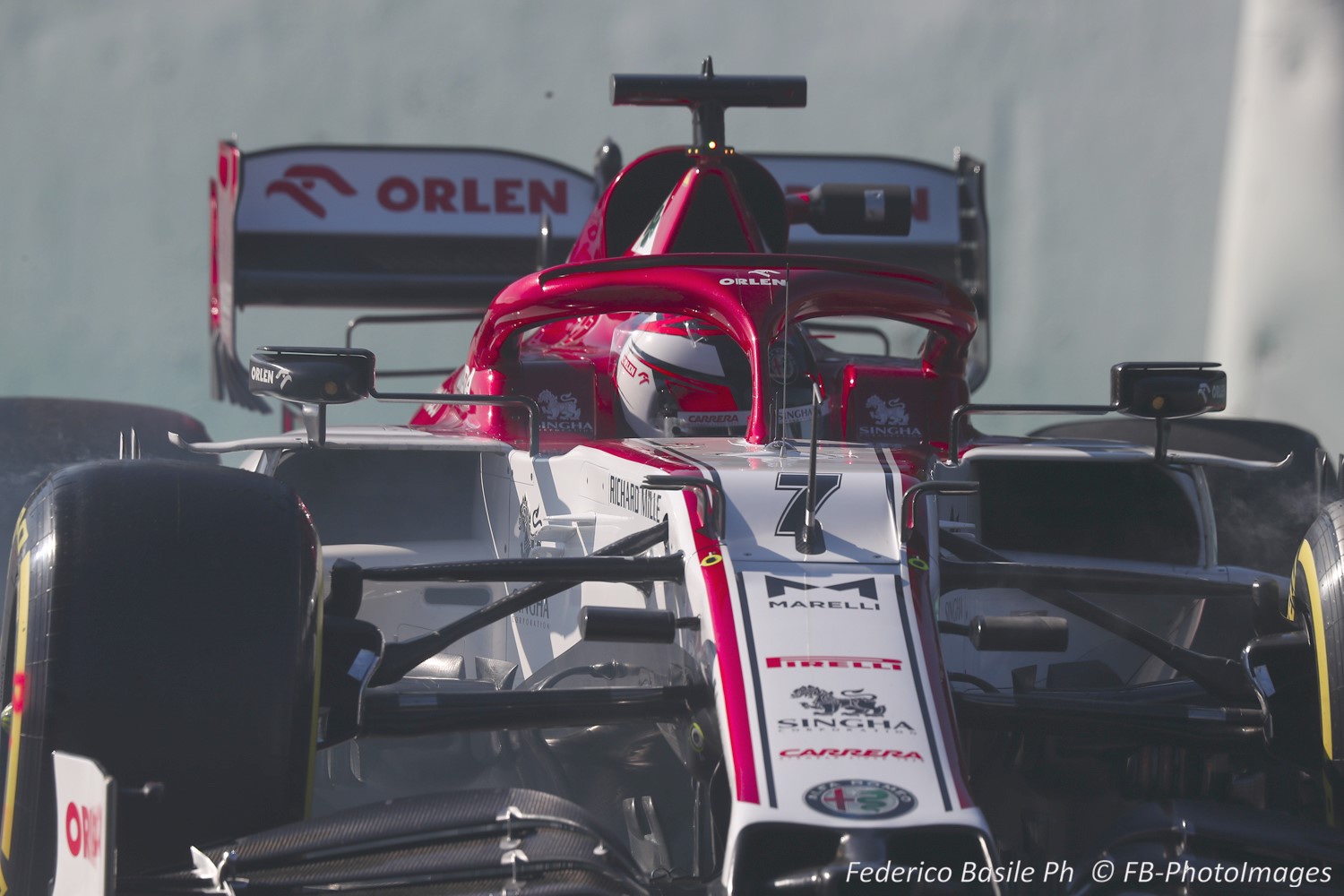 Haas, Alfa Romeo and Alpha Tauri teams also impacted. And what about the Italian Pirelli tire workers?
That decision is to broadcast the opening three grands prix of the season from RTL's Cologne studios rather than on-site.
With every country on the original 22-race calendar now affected by coronavirus infections, it all means the 2020 F1 season is in serious doubt overall.
"I do not want to downplay the threat of the coronavirus," Brawn is quoted by Speed Week. "But we will try to maintain our calendar.
"But of course, we have to act with great responsibility. For instance, we have asked the teams to send as few staff as possible to the races. We want to minimize the number of people in the paddock," he added.
Brawn hinted that Vietnam's first ever race is also in peril.
"They definitely want to hold the race, but they also have to protect the population," he said. "So we're looking for solutions that everyone is happy with.
"A lot is happening at the moment and it's changing from one day to the next. I don't want to say anything definite, but together we are looking for solutions."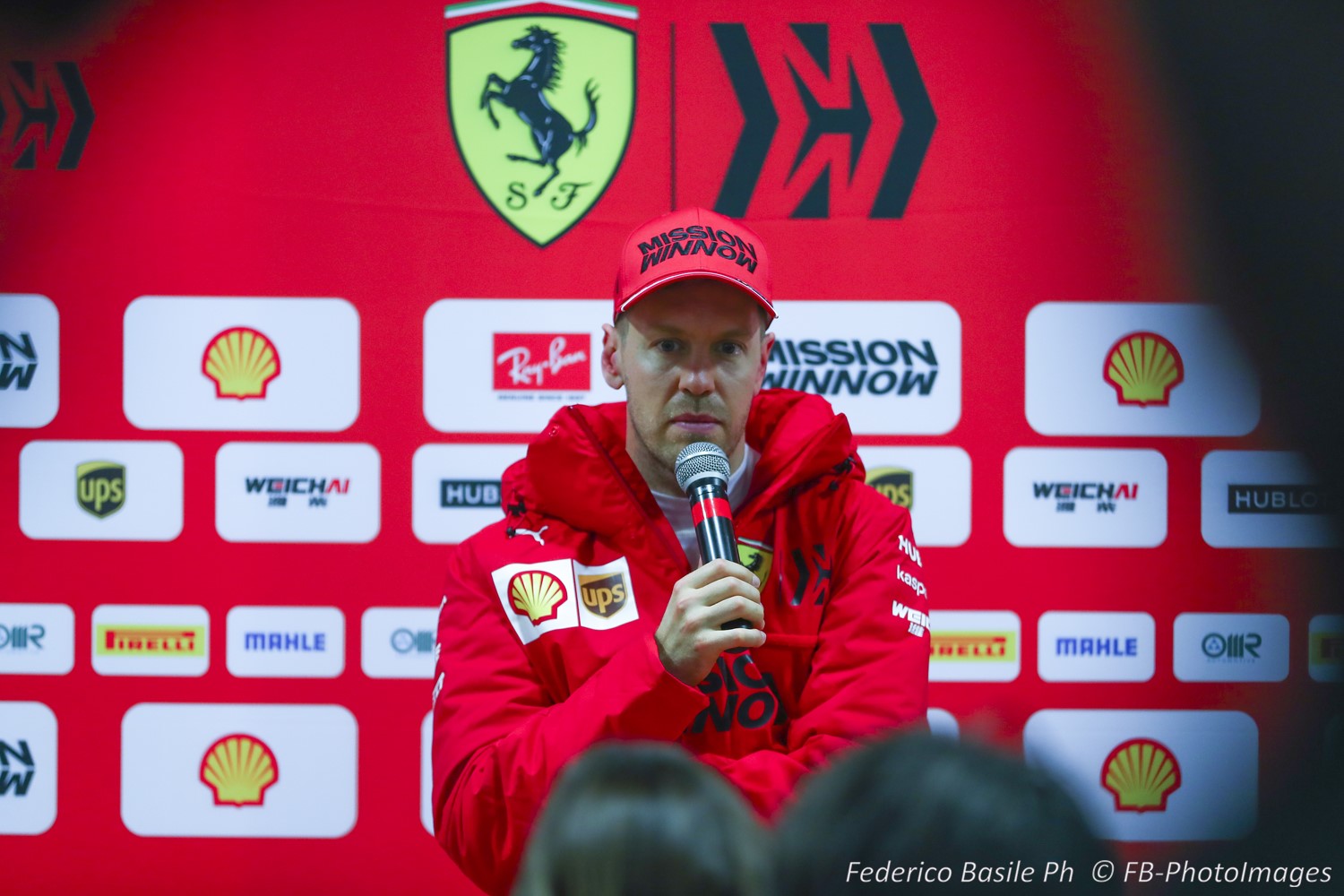 Vettel says he has a ticket for Melbourne, but will his team be there
03/02/20 (GMM) A very dark cloud is now hanging over Formula 1's 2020 season.
With pre-season testing now complete, only China has been cancelled so far amid the worsening coronavirus crisis.
But everyone in the paddock is unsure about what is going to happen next.
"I assume that we will be in Melbourne," said Ferrari's Sebastian Vettel. "I have a ticket anyway."
Australia's health minister Greg Hunt said the country should go about its ordinary business.
"Go to the Chinese restaurant, to the football, or to the grand prix," he said.
Victoria's state minister Martin Pakula agrees, declaring on Wednesday: "I've got the latest information from both the Commonwealth and Formula One Management, and the grand prix is going ahead as planned."
But while the event may have a green light, it's a different story for F1's traveling circus – especially the sport's Italian contingent, including Ferrari, Alpha Tauri and Pirelli.
Some Italians entering Australia are being forced into two-week quarantine periods.
Team boss Mattia Binotto wants clarity before Ferrari heads to Melbourne.
"We need to protect our employees," he said. "I don't think we can discover on a plane what can be or what will be the situation."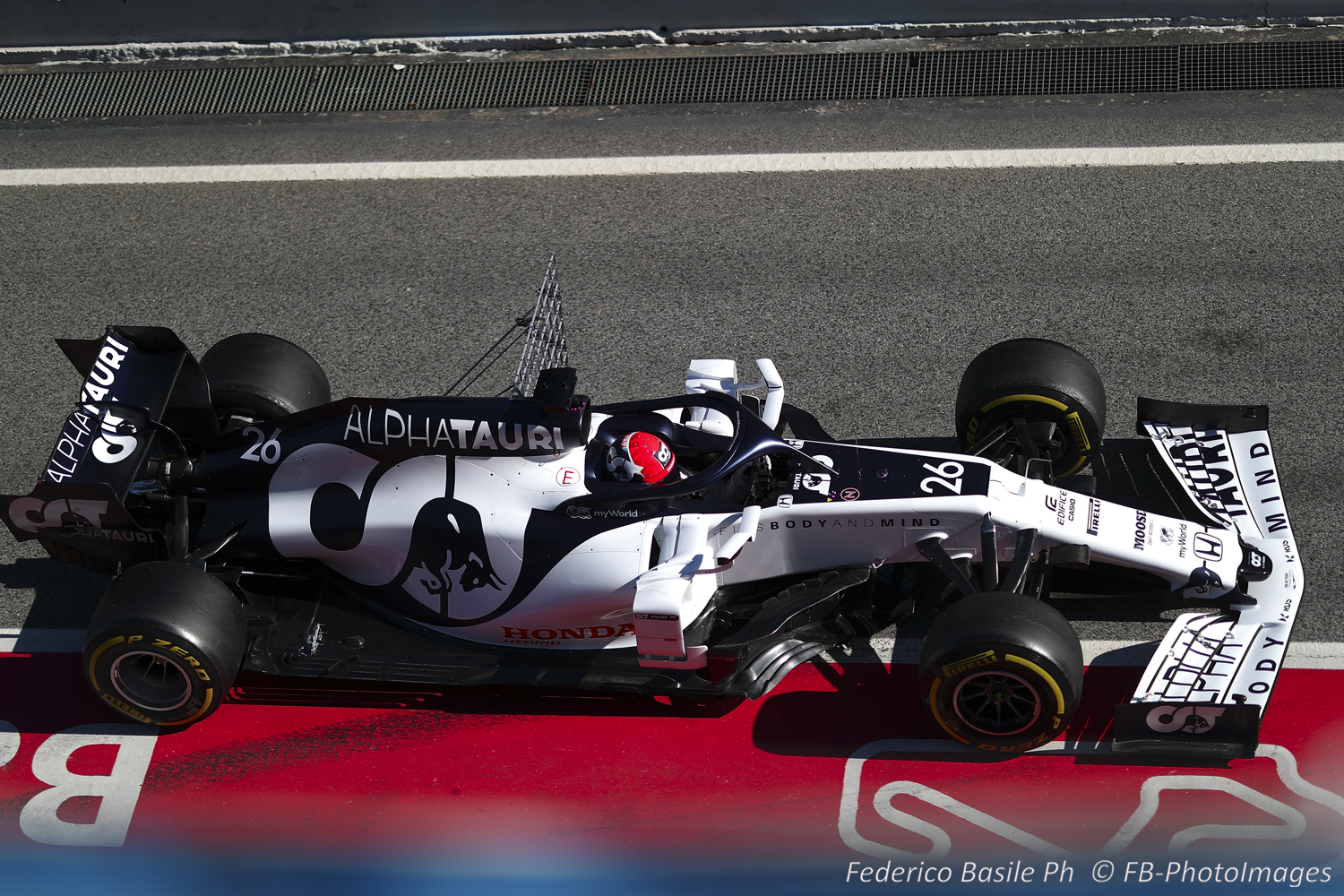 The Alpha Tauri team may also not make it to Melbourne
Franz Tost, boss of Faenza based Alpha Tauri, thinks that if Italian teams are locked out of Australia, the other teams should follow suit.
"If some teams are not able to race, I think it would be unfair to start the season," he said.
F1 CEO Chase Carey has been insisting that Australia, Bahrain and Vietnam will go ahead but he now acknowledges that there may be "hurdles".
But Carey would not comment on speculation that the season may not be able to begin until Zandvoort in May.
"We don't pay attention to wild speculation," he said. "We are working on the basis that we will have a full world championship."
However, as it stands, with mere days before staff members need to head from Europe to Australia, no one is sure what is going to happen.
"We just have to wait a few days and then we will know some more," said Vettel.
McLaren driver Carlos Sainz added: "I think if suddenly everything stops and the whole world stops traveling or people have to stay at home all day, that would be a shock."
And Max Verstappen said: "We're going to see what Formula 1 and the FIA decides, but at the moment we are waiting to see if everyone can go to Australia."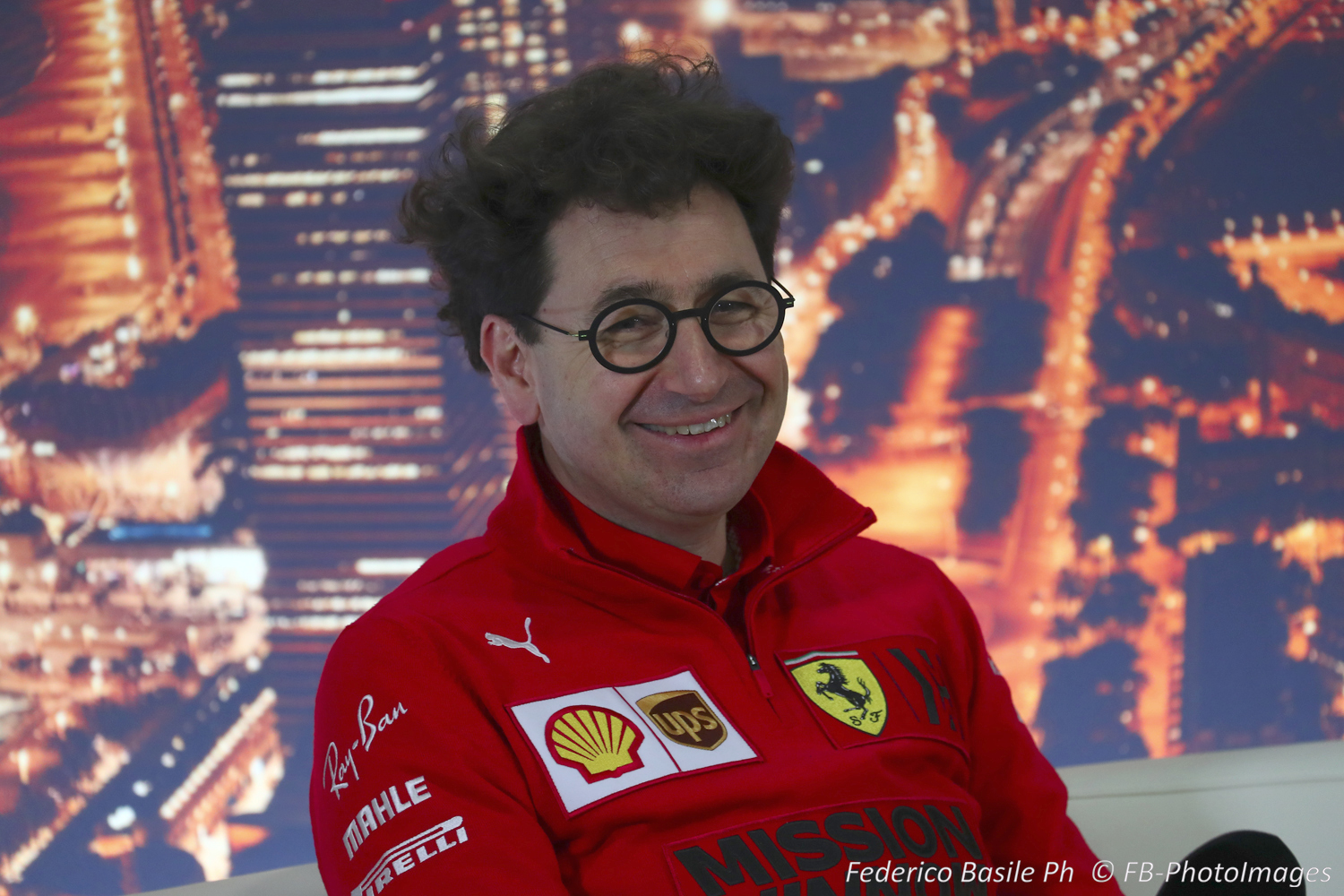 Binotto says some Ferrari engineers had to skip Barcelona test due to coronavirus precautions
02/27/20 (GMM) The global coronavirus crisis could throw F1's 2020 season into chaos.
China has already been postponed, but now the other three races at the top of the calendar – Australia, Bahrain and Vietnam – are in doubt.
F1 CEO Chase Carey said in a teleconference that the sport is indeed "heading to Melbourne, heading to Bahrain and heading to Hanoi."
But even in Barcelona for winter testing, members of the Italian-based Ferrari and Alpha Tauri teams have had to stay at home.
"A number of engineers did not come here as a precaution," Ferrari's Mattia Binotto revealed.
"So it is definitely a concern for us. We are being cautious and ensuring we are acting properly."
A series of crisis meetings have been scheduled in Barcelona, with the biggest concern being how team staff are able to fly into countries with restrictions.
Vietnam is now admitting that its brand new Hanoi race could be in trouble.
"If the situation in March gets complicated, we may have to cancel it," Hanoi official Nguyen Duc Chung is quoted by DPA news agency.
"I cannot say with 100 percent certainty that it will take place."
Travel restrictions put in place for those traveling to Bahrain are also threatening that race, which is scheduled for March 22.
Some publications are even speculating that the season may not be able to begin until Zandvoort in May.
"It (coronavirus) can really have a major impact," said Red Bull's Dr Helmut Marko. "Also for Australia and Bahrain.
"Australia is already not allowing people to come in through Singapore or Hong Kong, and to Bahrain from Dubai. They are all important transfer points for many people," he told Austria's ORF broadcaster.
"The effects of the virus can be really extensive for our sport," Marko continued. "The logistical challenges in particular could become too big."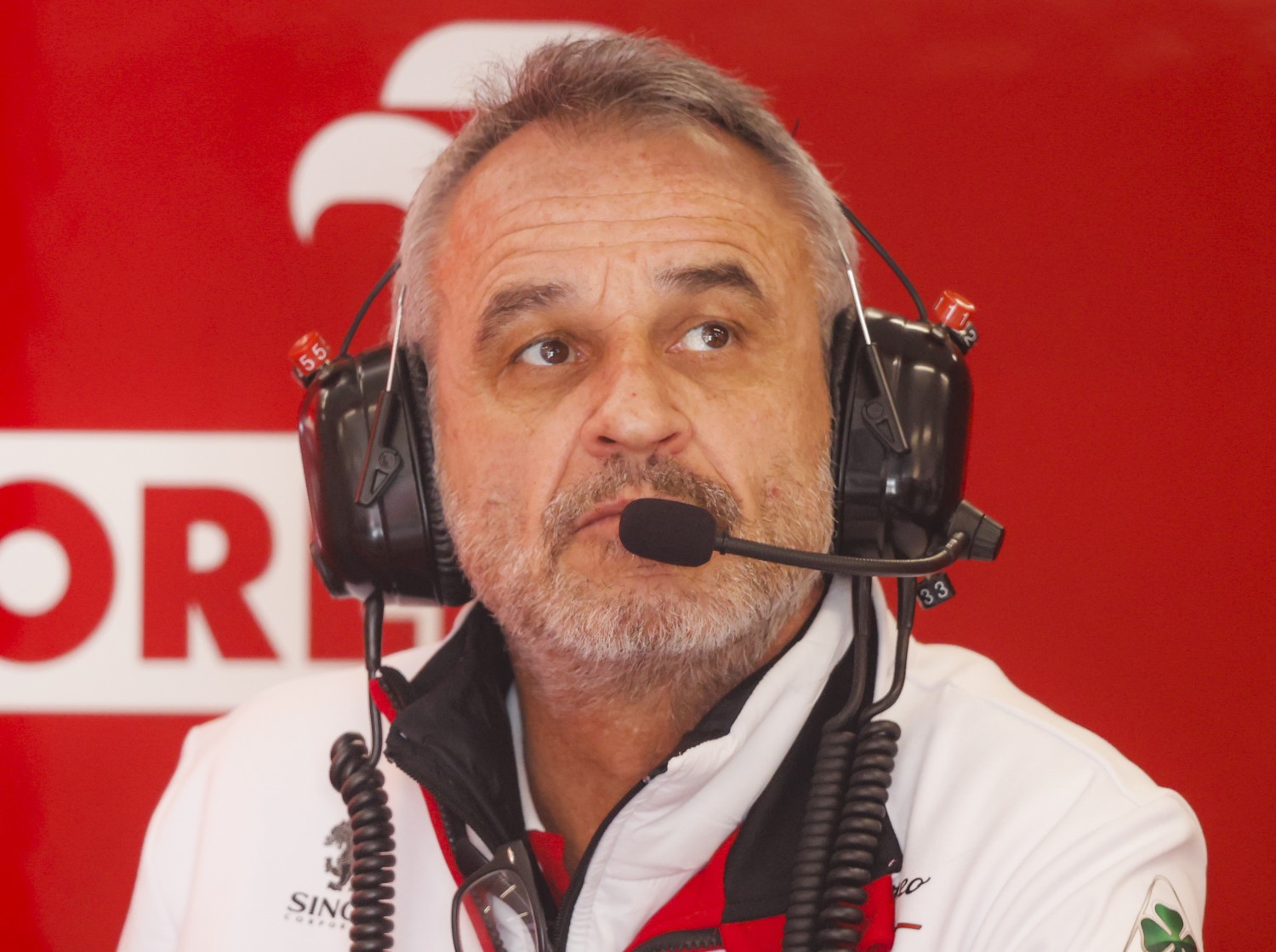 Beat Zehnder
Alfa Romeo team manager Beat Zehnder said creative logistical solutions may not even be sufficient to solve the problem.
"First, you cannot simply rebook for hundreds of people," he told Auto Motor und Sport. "Second, nobody knows how the situation will develop.
"You could book Oman today, and Oman is closed tomorrow."
Haas boss Gunther Steiner said meetings to talk about the logistical problems are scheduled, but warns: "We cannot really prepare, we can only react."
Alfa Romeo tester Robert Kubica said he even decided to travel to Barcelona by car rather than plane because of the situation.
"I heard what is happening in Italy and elsewhere," he said. "I came here by car. If the airports are closed, I can still go home.
"The main thing is that everyone is healthy. It's important for drivers like us to drive, it's what we live for, but the most important thing is health."