F1 news in brief – Thursday
Rosberg must remain strong to win

'Strong' Rosberg can beat Hamilton – Prost

Honda aims to avoid Suzuka engine penalty
Singapore was best chance for 2016 win – Ricciardo
Renault engine swap rumors 'false' – Sainz Jr.
McLaren plays down Apple buyout rumors
Mercedes had Ferrari-like struggle too – Wolff
Lauda to push for 2017 Bahrain test
Updated fuel gained Renault up to 0.2s/lap
Haryanto 'positive' over 2017 chances
Soft tires favored for Malaysian GP
Alonso suggests he joined McLaren with 'too much hope'
'Strong' Rosberg can beat Hamilton – Prost
(GMM) F1 legend Alain Prost has joined those who think Nico Rosberg has a real chance of winning the 2016 world championship.
The German's Mercedes teammate Lewis Hamilton has won the last two titles, and he won all four grands prix in July on the trot.
But after the summer break, it is Rosberg who started a winning street that culminated in his dominant performance in Singapore, where he recaptured the lead of the world championship with just six races now to go.
"Nico had a fantastic weekend," quadruple world champion Prost told the French broadcaster Canal Plus.
"On Saturday he got pole and on Sunday he was in full control of the race. For Hamilton it was not such a good weekend: not competitive and less consistent," he added.
"Before Singapore, it seemed that Hamilton was more competitive but last weekend Nico proved that he is a very strong opponent," said Prost.
However, Prost thinks that it will continue to be a close battle for the title over the remaining six races of the year.
"We have seen with Mercedes that one driver seems to perform very well and the other a little less. We have not really seen them battle wheel to wheel but it seems to me that this is likely to happen before the end of the season," he said.
"For me, the outcome of the title will depend on the details, the psychology, the effectiveness of the starts and possibly other cars interfering with their fight.
Honda F1 engine
Honda aims to avoid Suzuka engine penalty
(GMM) Honda is preparing to spend the last of its engine upgrade 'tokens' soon.
McLaren's works 'power unit' partner has made good progress in 2016 and still has three performance 'tokens' to further improve its unit this year.
"We introduced a new engine at Spa when there were nine races to go, so we will need to introduce another engine," the Japanese marque's F1 chief Yusuke Hasegawa is quoted by Italy's Autosprint.
"It could happen in Malaysia or Japan or the US. We don't want to take a penalty in Japan, so it would make sense to do it in Malaysia," he added.
Indeed, avoiding a penalty and then having a strong engine for Suzuka would be a good sequel to the 2015 saga, when Fernando Alonso infamously derided his "GP2 engine".
"We are still discussing with the team but I do not think the fans would let me take the penalty in Japan," Hasegawa smiled.
It is also a possibility that while one McLaren-Honda driver will take the upgrade in Malaysia, another might have to wait until Austin late next month.
"It's another point to be discussed," Hasegawa confirmed. "We do not want both cars back on the grid from the perspective of the constructors' championship, so it may be better to have different strategies between the cars."
Daniel Ricciardo knows Aldo Costa designed Mercedes is unbeatable here on out
Singapore was best chance for 2016 win – Ricciardo
(GMM) Daniel Ricciardo has admitted his last chance of winning a race may have come and gone in Singapore.
The Australian was famously gutted earlier this year when a team error cost him victory in Monaco, and on the similar Singapore street layout last Sunday, he only narrowly missed victory in a duel against Mercedes' Nico Rosberg.
"This is not the first time victory has narrowly escaped up this year," Ricciardo told the French magazine Auto Hebdo.
"We've been close but I can't be too disappointed.
"I think we ran Mercedes close last weekend. We tried a strategic move in the end and missed it by a breath, but it was fun," he said.
Ricciardo said he is not giving up on 2016, but acknowledges that Singapore was definitely Red Bull's last big chance of beating the silver cars.
"I'm all about 2016," he insisted. "I want a victory by the end of the season.
"In the dry, it (Singapore) was probably our last chance. But if the rain comes when we want it, it could still work out."
Carlos Sainz Jr.
Renault engine swap rumors 'false' – Sainz Jr.
(GMM) Carlos Sainz Jr. has once again played down suggestions he might complete a shock switch to the works Renault team for 2017.
The Spaniard has already been signed up for next year by Toro Rosso owner Red Bull, but there are rumors the energy drink company might negotiate a trade deal in exchange for cheaper customer engines from its French supplier.
"It's false," Sainz, when asked by Vogue Espana if the rumors of a swap deal with Renault are true, said.
"I am mentored by Red Bull and Toro Rosso is their second team. So if they don't want me to go, I will not go."
Sainz, 22, also said that his only friend in the F1 paddock is mentor and countryman Fernando Alonso.
"Apart from him, no," he insisted.
"There are people who you get along with better or worse, but being friends is difficult. It is a very false sport and although you have to get along with everyone, mixing friends with work is not good."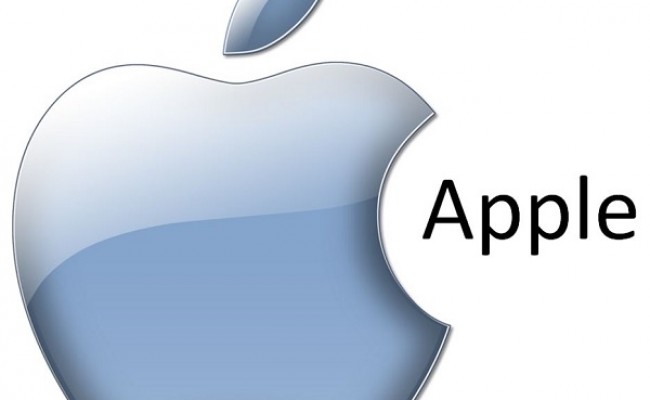 McLaren plays down Apple buyout rumors
(GMM) McLaren has denied reports that it could be bought by the famous electronics multinational Apple.
The Financial Times had cited three sources who said the Woking based company, also including the F1 team, had been approached by Apple in a deal that could be worth up to $2 billion.
But a McLaren spokesman said: "We can confirm that McLaren is not in discussion with Apple in respect of any potential investment."
However, he added that "the nature of our brand means we regularly have confidential conversations with a wide range of parties, but we keep them confidential."
In July, Apple – working on its so-called 'Apple Car' project – was linked with F1's commercial rights, but the sport was instead bought by Liberty Media.
Mercedes snatched Aldo Costa from Ferrari and the rest is history
Mercedes had Ferrari-like struggle too – Wolff
(GMM) Toto Wolff has backed F1 rival Ferrari's efforts to win again in formula one.
The fabled Maranello team targeted wins and the title in 2016, but instead has fallen behind second-placed Red Bull.
Mercedes team boss Wolff said: "In a way, Ferrari today reminds me of Mercedes a few years ago.
"We struggled to put all the right people in the right places. It is hard, time-consuming work, but for us it paid off in the end," he told La Gazzetta dello Sport.
Lauda to push for 2017 Bahrain test
(GMM) Niki Lauda says he will push the teams to allow Pirelli to do some pre-season testing in a warm location like Bahrain.
As the Italian marque prepares for the vastly different car and tire specifications for 2017, teams have until now argued against straying beyond Europe for the limited pre-season test program.
But Mercedes team chairman Lauda insisted: "It would be madness to test the new cars and tires only in Europe.
"What happens if it rains?" he told Germany's Auto Motor und Sport.
Agreement on non-European testing will only be possible with the unanimous consent of all the teams.
Updated fuel gained Renault up to 0.2s/lap
Total, which supplies Red Bull and Renault with fuel, says that an upgrade it introduced at last weekend's Singapore Grand Prix led to lap time improvement of up to 0.2s.
Total estimated that its new "high performance fuel" boosted Red Bull and Renault with a one per cent power increase, translating to between 0.1 and 0.2s in lap time.
Red Bull's Daniel Ricciardo qualified on the front row of the grid and went on to finish the race in second position, within half a second of Mercedes' Nico Rosberg.
Kevin Magnussen, meanwhile, returned Renault to the top 10 for the first time since May's Russian Grand Prix as he collected a World Championship point.
There has been a greater focus on the relationship between manufacturers and fuel suppliers since Formula 1 introduced V6 power units at the start of 2014, as teams focus on making performance steps.
Mercedes has had a long-standing relationship with Petronas, Ferrari with Shell, while McLaren-Honda maintains a partnership with ExxonMobil.
Rio Haryanto
Haryanto 'positive' over 2017 chances
Manor's Rio Haryanto says things are "looking positive" as he strives to return to the Formula 1 grid in 2017.
Haryanto competed in the opening 12 Grands Prix for Manor but his race driver contract was terminated during the summer break after he failed to meet financial obligations.
Manor offered Haryanto a role to act as reserve driver to Pascal Wehrlein and Esteban Ocon, which he accepted, and he is targeting a return to a race seat next season.
"We've been working very hard to find sponsors," Haryanto explained to Fox Sports.
"We've been looking at possibilities for the teams in Formula 1, I think things are looking positive, looking good.
"In the next couple of weeks there will be lots of announcements for [other] drivers [and] teams, hopefully you guys can hear from me soon."
Haryanto believes his performances compared to team-mate Wehrlein proved his value in the sport.
"I've shown a good job in my first year in Formula 1," he commented.
"I've been competitive against my teammate who is I guess the star of Mercedes in the future.
"So I think I've shown my performance [level] and I really want to get back here next year, hopefully a decision can be made soon."
Haryanto took a best finish of 15th at the Monaco Grand Prix.
Soft tires favored for Malaysian GP
Soft tires have been favored by Formula 1 drivers for next weekend's Malaysian Grand Prix at a resurfaced Sepang circuit.
Pirelli has nominated the Soft, Medium and Hard compound tires, in order to cope with the high-speed nature of the circuit, as well as anticipated high temperatures.
Eight of the 11 teams have elected to bring seven sets of Soft tires from the allocation of 13, with some variation regarding Medium and Hard tires.
Red Bull and Manor have chosen only six sets of Soft tires, while Toro Rosso has decided to bring eight sets of the Soft compound, in turn reducing its number of Medium tires available.
It is only the third time this season that the Hard compound has been used at a Grand Prix, after previous appearances at Barcelona and Silverstone.
Alonso now realizes that without Aldo Costa or Adrian Newey designing your F1 car you have no chance
Alonso suggests he joined McLaren with 'too much hope'
Fernando Alonso has reiterated his belief that McLaren-Honda will win a race in the future, but admitted that he might have joined the revamped team with too much hope.
When the Spaniard joined a reformed McLaren-Honda in 2015, he came in with the expectation that he and his team-mate Jenson Button would be fighting for podiums.
Their expectations were soon dashed as the duo failed to challenge any of the top teams due to constant reliability issues and an underpowered car. The Woking-based outfit only managed 28-points and came second last on the Constructors' Championship table.
"The trust was always there but sometimes last year it was just hope," the double World Champion said.
"There was just too much hope and you want to see the results at one point, you want to touch the result at one point and now that we start feeling that I think that everyone is more excited, everyone is more motivated and everyone wants to arrive in Australia next year already now. This is a very good feeling."
Enjoying a much more successful 2016 season, Alonso is excited to get 2017 started with his incoming team-mate, Stoffel Vandoorne, and continue their rapid progress.
"[I am] very confident. I think we really need this progress to see it because last year we have a lot of trust in the project, this year in the beginning we have a lot of trust, no one had any doubts that McLaren-Honda will win sooner or later," he explained.
"To see us now competing with some of the teams that it was unthinkable some months ago, even Spa finishing in front of one Williams, one Ferrari, it was really needed I think for the team.
"Everyone in the factory and everyone in the team now see this progress after the hard work and now it's extra motivation for everyone because we all know that we just need that last step."