3 reasons why Alonso will run IndyCar full-time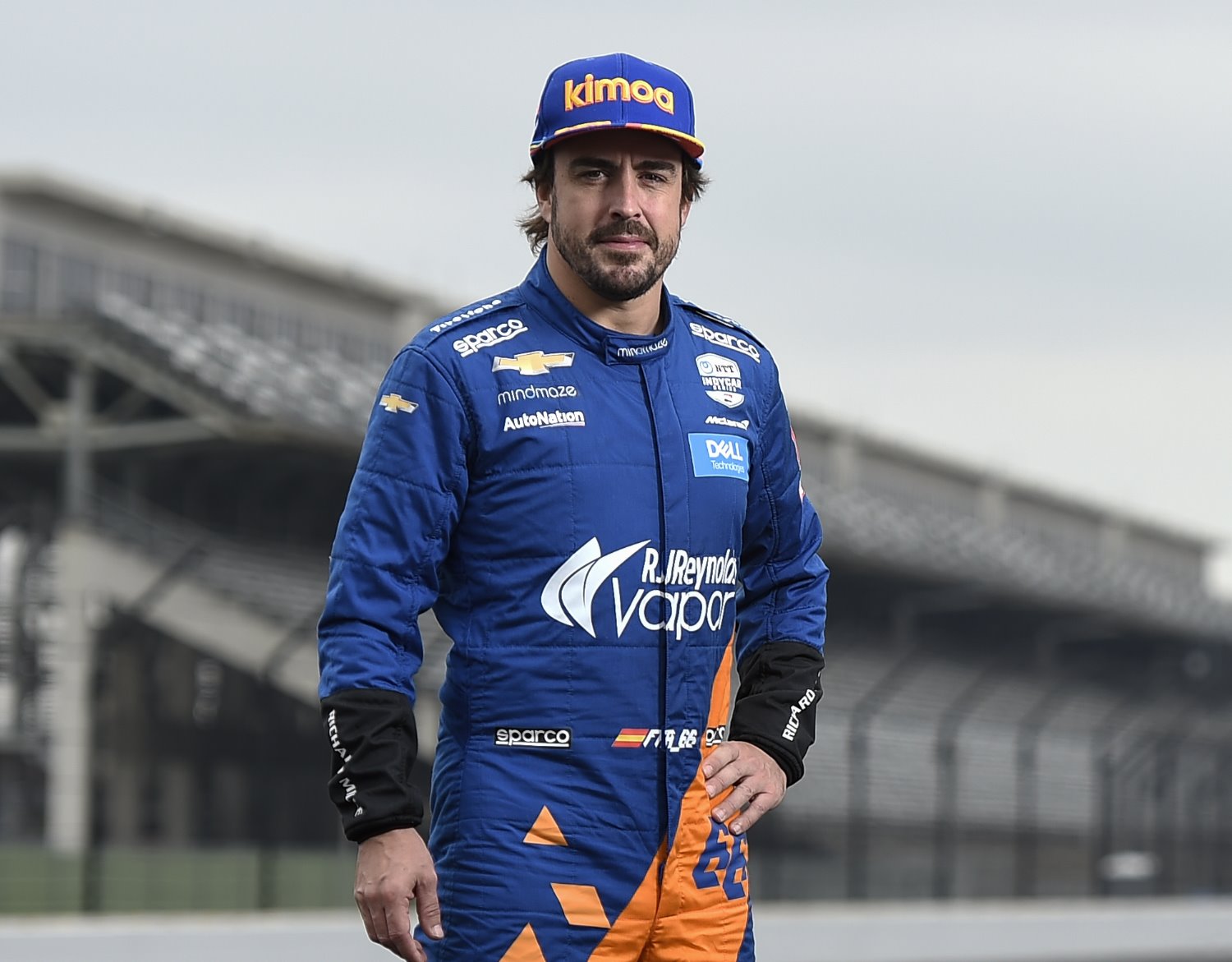 Will Fernando Alonso take on IndyCar full-time in 2021?
Before I even knew what team he would be driving for, I declared recently that Fernando Alonso will win this year's Indy 500 and therefore complete the so-called Triple Crown. That was before Honda reportedly vetoed the deal he had reached with Michael Andretti's top operation, meaning the former Formula 1 world champion had to resort to Plan B – McLaren's new operation.
Having severed his ambassadorial ties with his former F1 employer, it clearly wasn't really what the Spaniard had in mind. His 2019 attempt with McLaren was so disastrous that he didn't even have a car good enough to qualify, but Zak Brown says he has learned his lesson now.
Indeed, for McLaren's full-on assault for the whole 2020 IndyCar championship, the famous British marque has teamed up with Sam Schmidt. Although confined to a wheelchair after a horror crash ended his own Indy career two decades ago, Schmidt definitely knows what he's doing – even though success in the big team ownership league hasn't come as easily as it did in Indy Lights. Even so, Alonso has a good chance not only of qualifying in May, but of chugging some low-fat milk on the 24th.
On Monday and Tuesday of this week, Alonso released images from his current location – somewhere high up on the snow-capped mountains … somewhere. One video showed him all rugged up, snow lashing his Spanish complexion in a clear demonstration that for this audacious little racing driver, retirement from Formula 1 definitely doesn't mean retirement from winning.
Sure, he has the 500 to do and he's sniffing around for a Formula 1 race seat for the sport's new era in 2021 – but let me propose another idea. With the Le Mans win in his pocket, and the daring Dakar experiment done and impressively dusted, 38-year-old Fernando Alonso isn't torturing himself with high-altitude jogging with freezing cold snow blasting his face merely to be race-ready for a one-off Indy 500 assault. This guy is so focused on going down in history as the greatest ever racing driver that he might just go all Nigel Mansell and show all those IndyCar regulars who the real boss is.
New prediction: Alonso will not only win the Indy 500. He will also win the full IndyCar championship as soon as 2021.
I know, I know, I know – Alonso seems to be covered in snow rather than getting a last-minute seat fitting for St Pete this weekend. Minor detail. 'Nando said himself that doing more than just the 500 this year is "an open point", but even if the full campaign in 2020 isn't going to happen, a bit of solid preparation this year for a serious assault on the big guns in 2021 sounds like a good idea, doesn't it?
Or does it all sound too far-fetched? Well, may I remind you that Ayrton Senna's flirtations (and actual test) with Penske way back at the end of F1's 1992 season terrified Ron Dennis so much that the McLaren boss ultimately agreed to pay him $1 million per race to keep him in Formula 1 for 1993. Turns out that the Europeans don't really take IndyCar all that seriously – until someone kicks the merits of America's premier open wheeler series right up your you-know-what.
So whether you think I'm having a laugh or not, wouldn't it just be great? But like everything, there are always pros and cons – so let's go over the obvious ones.
The Pros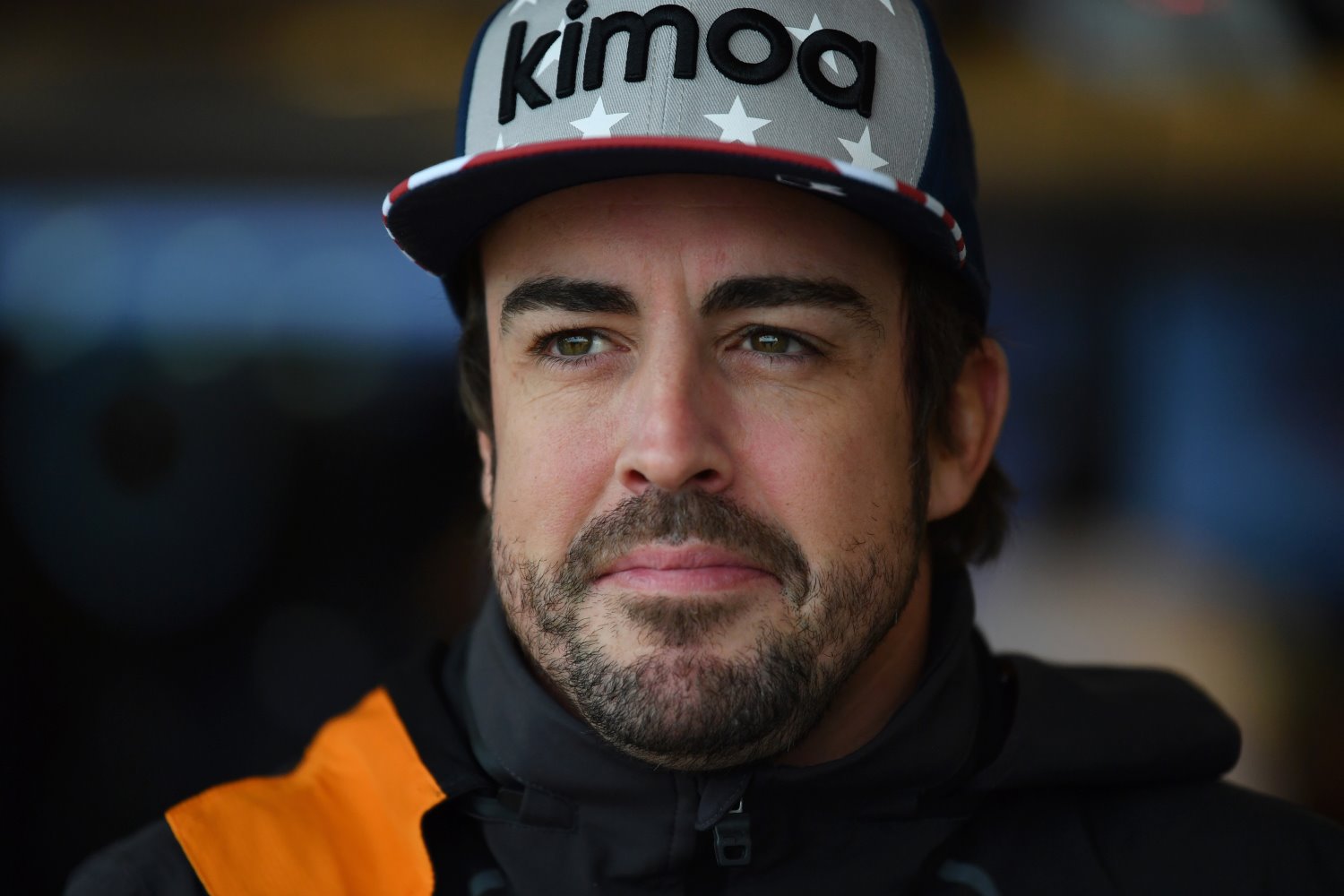 How much Kimoa can Alonso sell in America
1. He might as well
The idea that Alonso is on the verge of retiring is ridiculous, and we all know that Plan A is definitely a Mercedes seat in 2021. But d'ya know what? It ain't gonna happen. Fernando wears a huge Samurai tattoo on his back, and it's quite fitting – because you could easily imagine a true Japanese warrior burning every bridge behind him until he has to find somewhere else to fight.
He's got two F1 titles, he's won Le Mans, he's dabbled with experimental projects like Dakar – it's time for one of the best open wheel drivers in history to get serious about open wheelers once again. IndyCar must be the only name on that very short list.
2. It's safer now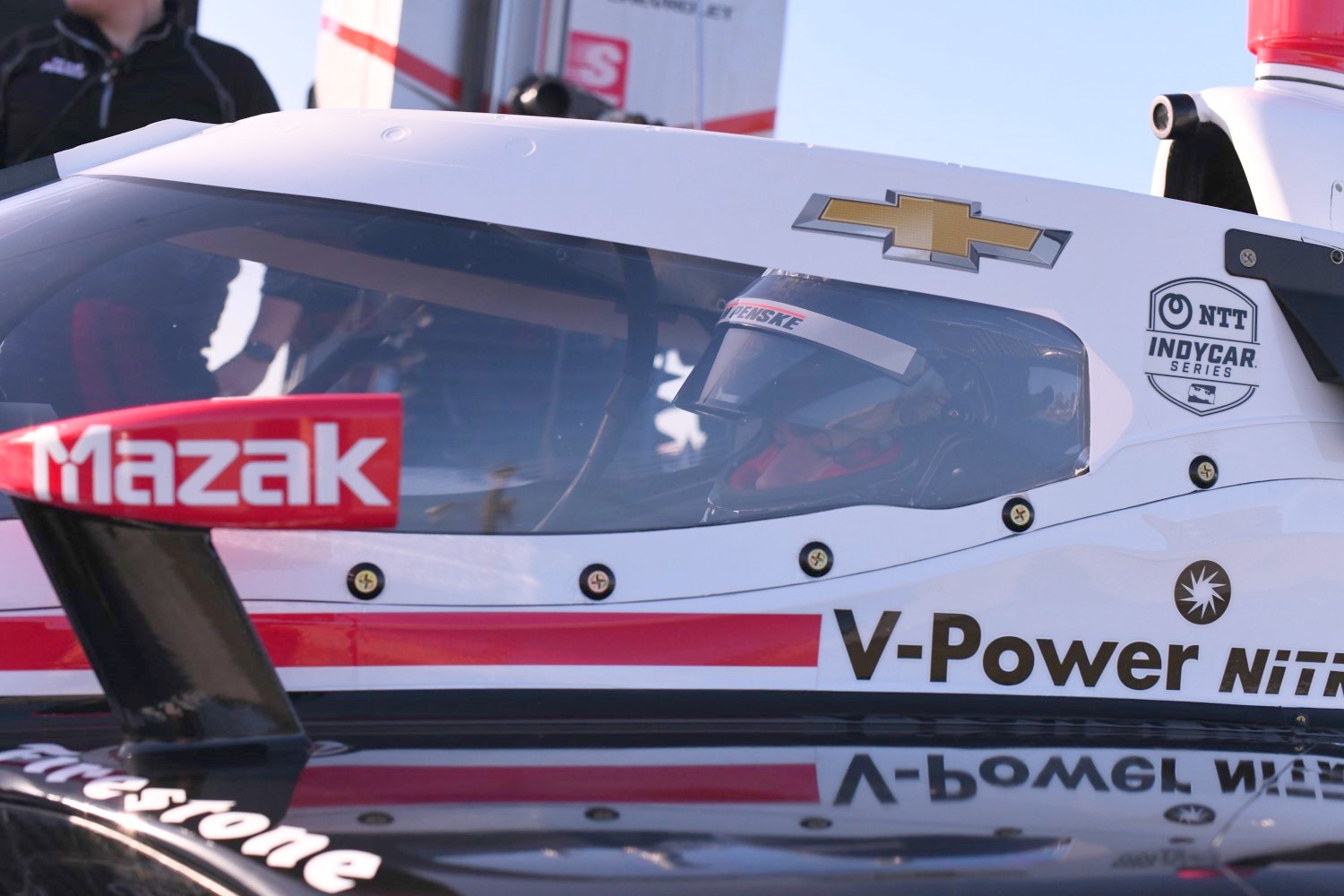 IndyCars now have a Halo and Windscreen – so much safer
Every driver who has ever raced in Formula 1 has had the following thought about IndyCar: it's too bloody dangerous. When Alonso shocked the world with his plan to skip Monaco and do the Indy 500 back in 2017, all of his grand prix peers started crowing about the stupidity of risking life and limb against those walls. But not Fernando. 'Nando is a Spanish Samurai.
And anyway, racing in America is suddenly much safer in 2020, thanks to the Red Bull-developed Aeroscreens that are now horrifically de-facing every single IndyCar. If Alonso had a few minor and quiet concerns about flirting with death week-in, week-out in the States, they've probably been muted completely now.
3. He can't resist
Anyone who doubts Alonso's natural abilities or eye-watering list of achievements probably hasn't got this far down the article. And if Formula 1 is often a discipline for the meticulous hard-workers like Nico Rosberg, Jenson Button and Damon Hill to conquer, then IndyCar is more like a perfect Alonso-shaped arena to absolutely thrive in.
There's every type of track, everyone basically has the same car, and the driver with the best genes and the biggest Cohones rather than the one with the geekiest engineer and best political connections gets the head-start in the IndyCar world. In short, Alonso was born not only to keep showing the world he can achieve anything on four wheels, he was born to conquer the States.
The Cons
1. He's a pain in the ***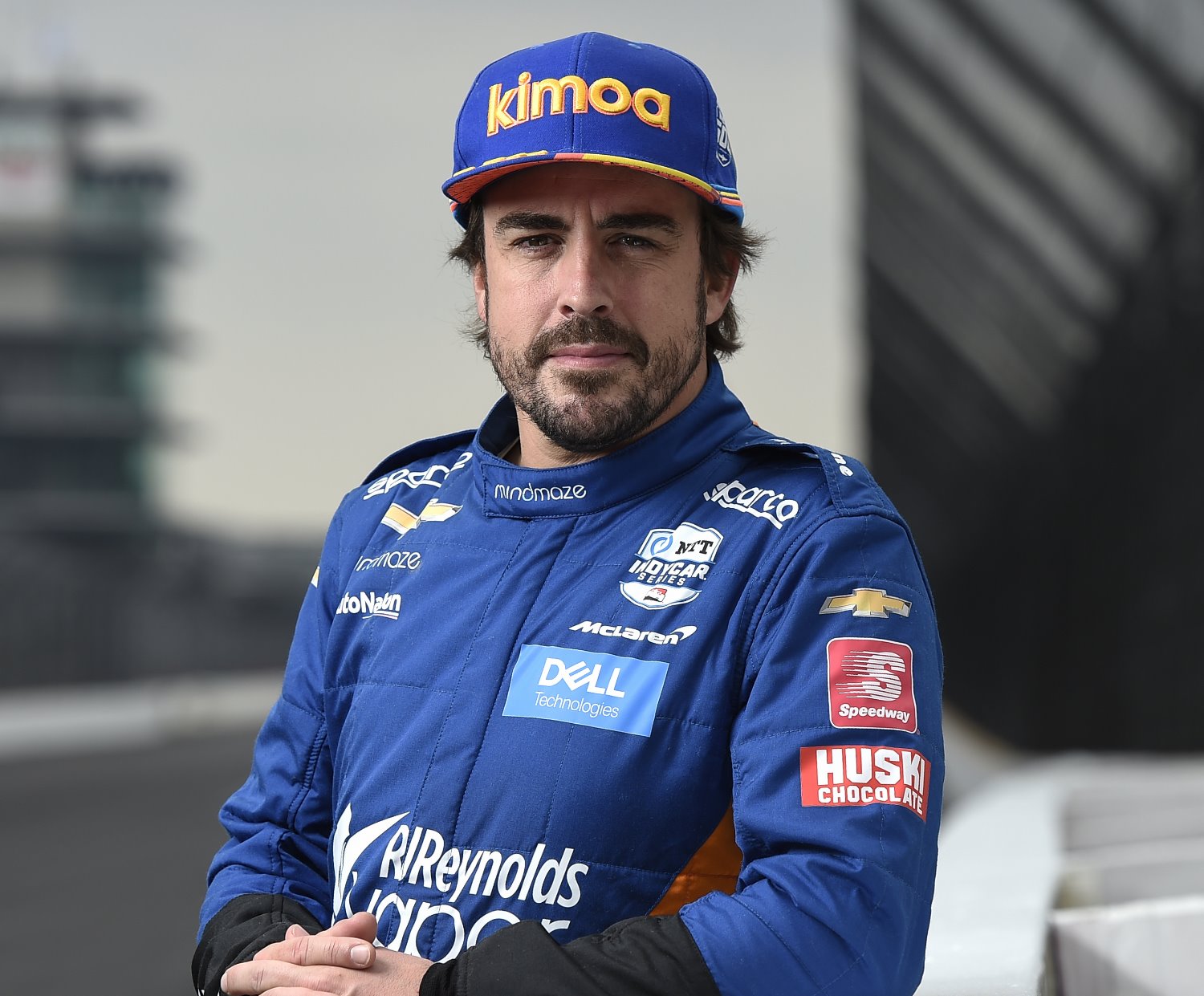 Fernando wears a huge Samurai tattoo on his back
Ok, now for a few cons – but let's not get carried away, here. Life is much more exciting if you can dream, and it's visionaries like Alonso who tread the path through treacherous scrub for others to follow and be inspired by.
But it does have to be said: Alonso, as much as he and Flavio Briatore deny it, really does have a tendency to be a Category 5 storm within most teams he's ever driven for. At Renault, he was centrally involved in the 'crash-gate' scandal that ruined the team and almost the manufacturer. His Ferrari adventure ended in true Latin acrimony, and it was a similar story in his two stints at McLaren: first the espionage scandal that cost Ron Dennis $100 million and his otherwise exemplary career, and then all that anti-Honda campaigning that ironically has come back to bite him at Indy.
So if Alonso has the ability to ruin a Formula 1 team, he probably has the ability to single-handedly ruin IndyCar, too.
2. Cash
In short, no one can afford him. But with his Kimoa enterprise skipping along nicely, surely he can just keep promoting his sunglasses on the cars he drives and rake it in that way, right? Sorted.
3. The States
Finally, it's quite well known that although he grits his teeth and pretends to enjoy the way the Americans go about their racing, Fernando is one of those drivers who doesn't really want to be anywhere near an unwashed fan asking for a selfie. He'd also probably needs to say goodbye to his beloved Spain for pretty much a whole year if he wants to be serious about winning races and titles with his watch set to Eastern Daylight Time, and that may be a bitter pill to swallow.
But because some people like 'Nando are born with tornadoes in their lives and stars in their eyes, I'm sticking with my big hope: after the Triple Crown, there's nothing left for Alonso to do other than declare war on IndyCar. Vamos, feroz guerrero!