Mexican GP announces Perez grandstand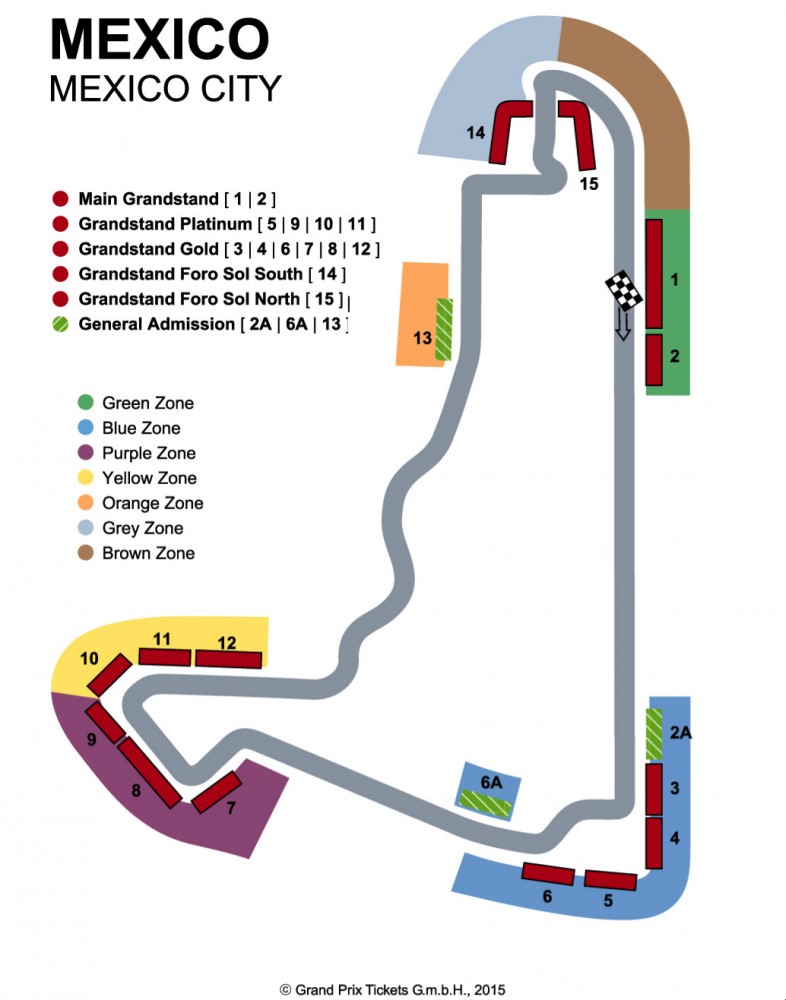 Mexico City
Mexican Grand Prix organizers have dedicated a grandstand to fans of local favorite Sergio Perez, with tickets that include merchandise signed by the Force India driver.
The 'Checo Grandstand' will be located at the end of the main straight of the Autodromo Hermanos Rodriguez. Tickets for the Perez area of the stand will cost $458.82, including special pack comprising a limited edition autographed cap, a Perez lanyard and ticket holder, sackpack, and postcard.
"In 2015 it was extra special for me to run once again in my country in front of my people after so many years of not doing so," Perez said. "I felt the energy and positive vibe from the stands. Knowing that this year fans will be gathered in one place to support me gets me really excited. It will definitely be a great motivation for me to achieve important things.
Race organizers are planning to expand the event's capacity by 10 percent compared with last year. The 2015 event, which marked F1's return to Mexico after a 21-year absence, drew 360,000 fans over three days.