Stewart Ready to Race 'The Real Thing' in Southern 500 at Darlington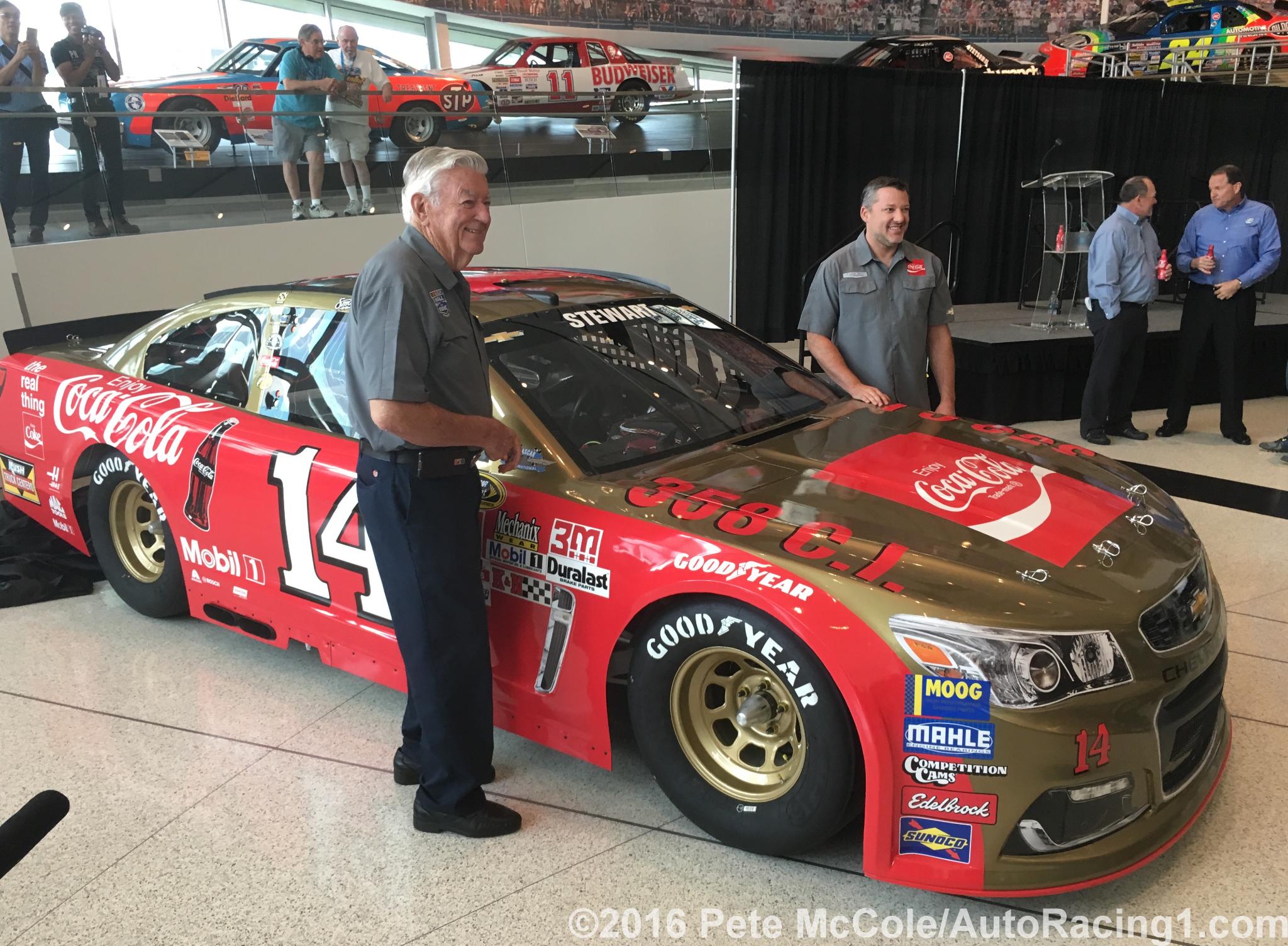 Booby Allison (L) and Tony Stewart unveil Stewart's Darlington throwback car
Pete McCole/AR1
The 1971 and 1972 Southern 500s were owned by Bobby Allison. The legendary racer from Hueytown, Alabama, proved he was indeed "The Real Thing" at Darlington Raceway, driving his red-and-gold Coca-Cola machine to emphatic, back-to-back victories at the tough and gritty South Carolina track.
Allison dominated from start-to-finish in both races at the 1.366-mile oval. He started from the pole each time and led 558 of the 734 laps available (76 percent). He paced the field for all but 38 laps in the 1971 Southern 500 and led a race-high 229 laps in the 1972 Southern 500. The victories were the first of five premiere series wins Allison earned at Darlington.
In 2016, Tony Stewart will try to emulate Allison's 1971 and 1972 performances when he competes at Darlington on Sept. 4 in his final Southern 500. Driving a No. 14 Coca-Cola Chevrolet SS that will match the paint scheme Allison drove to those epic wins, Stewart will certainly look the part. With Coca-Cola's tagline of that era, "The Real Thing", emblazoned on the car, the authentic look from Allison's race-winning cars has been recreated on Stewart's Chevrolet, right down to the gold wheels and cubic-inch displacement boast on the hood.
"I've been a member of the Coca-Cola Racing Family for my entire NASCAR career and been a part of some pretty cool and unique promotions, but this one is definitely my favorite," said Stewart, who will retire following the season finale Nov. 20 at Homestead-Miami Speedway. "The throwback weekend Darlington has created makes it the perfect place to run a scheme that has a ton of history with Bobby Allison and Coca-Cola."
Stewart is a three-time NASCAR premiere series champion with 49 career victories. Allison is the 1983 NASCAR premiere series champion with 85 career victories. Allison is in the NASCAR Hall of Fame. Stewart is a first-ballot lock for the NASCAR Hall of Fame.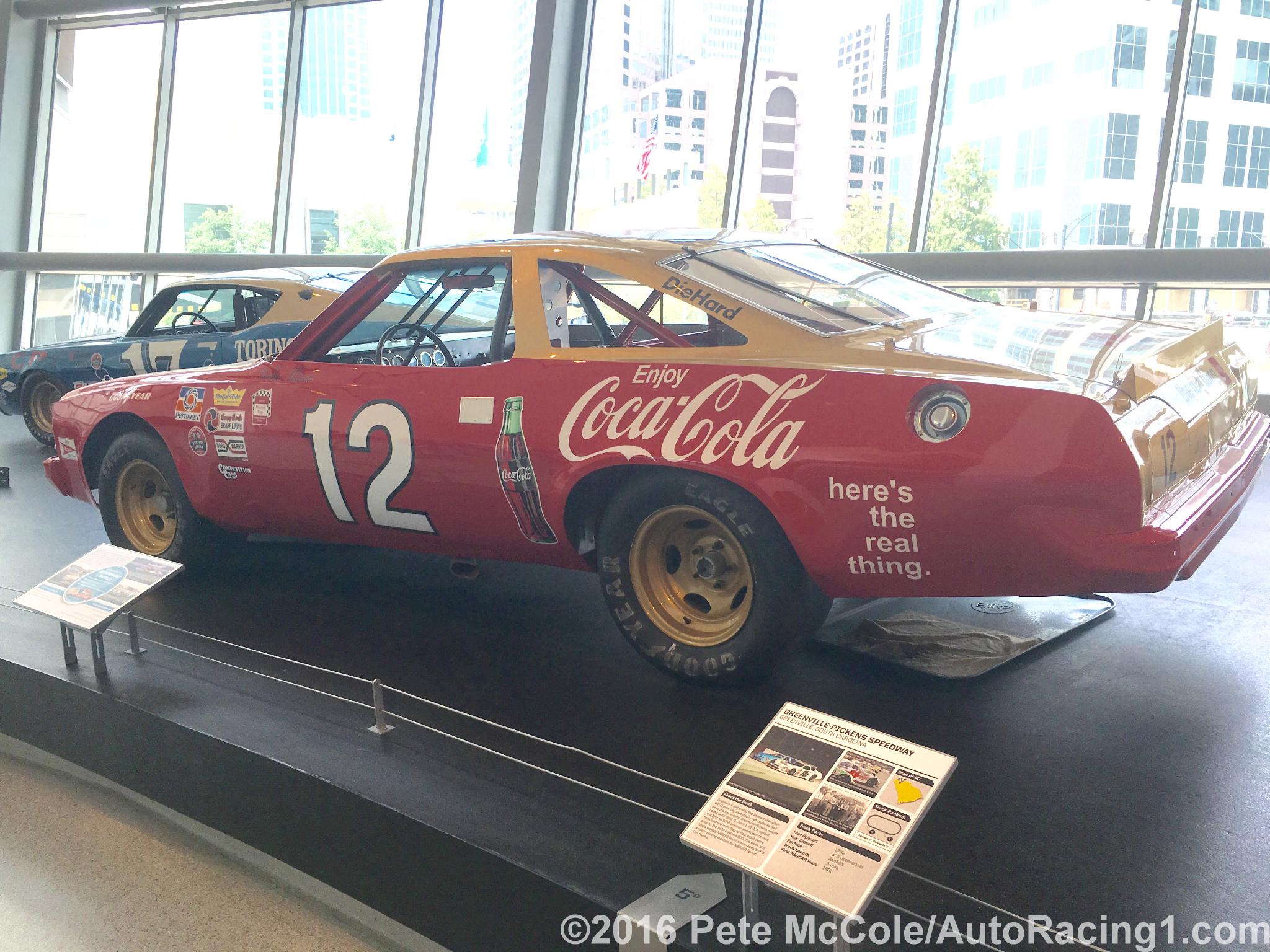 Stewart's car design is a replica of Allison's 1971 Southern 500 winner
Pete McCole/AR1
"Those red-and-gold Coca-Cola cars were very good to me," said Allison, who was inducted into the NASCAR Hall of Fame in 2011, the same year Stewart won his third premiere series championship. "From 1970 through 1975, Coca-Cola was on my car and we won a lot of races. We won 11 races in '71, the most I ever had in a single season, and then we came back to win 10 more in '72. And that first win at Darlington — it was such a tough track and such a long race — it meant so much.
"Tony Stewart is a real racer who would've fit right in during the time I raced in NASCAR. He's a perfect fit for this Coca-Cola Chevy. I know what car I'll be watching in the Southern 500."
Darlington is one of only two venues where Stewart is winless in NASCAR's top division. In 23 career premier series starts at the venerable track, Stewart's best finish is third, earned in the 2009 and 2012 Southern 500s.
"Races at Darlington have been pretty tough for me," Stewart said. ""If you sit there and script out your dream season, you want to win the Daytona 500, you want to win the Brickyard 40, and you want to win at Darlington. We've had some decent runs there, but it just seems like you really have to put everything together the whole day. If you can say you won a race at Darlington — that's a feather in your cap because you conquered something that's very hard to obtain. That's something to be proud of, knowing that you're in a group of drivers with names like Allison and Pearson and Petty — the pioneers of our sport.
"I love this paint scheme, I'm excited about this one. Of all the paint schemes we've had in the past…this is one that we kind of got to be a little more active with and to work with Coca-Cola was pretty cool. We wanted to do something special in our last year. I've been a very die-hard Coca-Cola drinker all my life, so this (paint scheme) meant a lot more to me.
"It's really cool to do working with a guy like Bobby, it's neat to be able to honor him at Darlington like this."