Pinty's Delicious Foods Inc. on board as a major sponsor of Honda Indy Toronto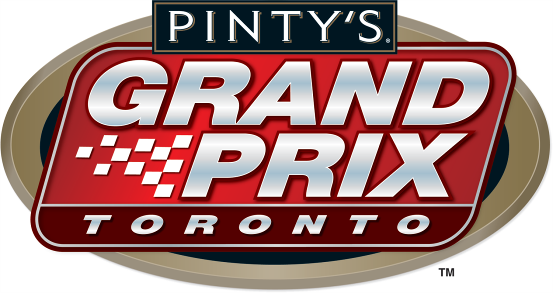 Toronto, ON
– Honda Indy Toronto announces that the NASCAR Pinty's Series race to be held Saturday, July 16, at Exhibition Place, will be called the
Pinty's Grand Prix of Toronto
. The new agreement with Pinty's Delicious Foods Inc. extends through 2018.
Pinty's became the title sponsor of NASCAR in Canada – the NASCAR Pinty's Series – this year. The Pinty's Grand Prix of Toronto is the highest-profile stop on the 12-race circuit and is the Saturday feature race at the Honda Indy Toronto.
"We're delighted to welcome Pinty's as an official sponsor of our event," said Jeff Atkinson, President for Honda Indy Toronto. "Pinty's is a treasured sponsor of auto racing in Canada and they understand both our fans and our sport. Their presence is sure to be felt and appreciated by fans of all ages."
The agreement includes a trackside food and beer garden, Pinty's Pub & Grill, to be located at Turn 1. The location is a prime spot for event goers who seek to watch the race while enjoying Pinty's quality chicken products, which will also be served throughout the event site at concession stands and in hospitality areas.
"Pinty's is thrilled to have the unique naming rights to this historic race," said Tony Spiteri, Senior Vice President of Marketing, Research and Development for Pinty's. "Bringing the NASCAR Pinty's Series back to the downtown core is exciting for the NASCAR fans, drivers, and sponsors. Racing on the streets of Toronto is a high-profile addition to other iconic series events like the CTMP Camping World Truck Series weekend, GP3R, and all our incredible short tracks across Canada. We are truly excited about this new partnership with Honda Indy Toronto."
NASCAR makes its return in 2016 to Honda Indy Toronto for the first time since 2011. The series raced in Toronto in 2010 and 2011, with Andrew Ranger winning both races. The NASCAR Pinty's Series will begin its season this weekend, May 22, at Canadian Tire Motorsport Park.
Tickets to Honda Indy Toronto are on sale now, available online at www.hondaindy.com or by phone at 1-877-725-8849.
About Pinty's
Established in 1943, Pinty's Delicious Foods™ has long been recognized as a food industry builder, innovator, and leader. The company provides a complete range of premium quality, easy to use chicken products to the Grocery and Restaurant Industry. Headquartered in Burlington, Ontario, Canadian owned and operated, Pinty's currently comprises three state-of-the-art, dedicated-manufacturing facilities, centrally located in Canada to meet the needs of Canadian customers and….Making Great Food Fun! For more information on the company and products go to www.pintys.com and follow Pinty's at www.Facebook.com/pintysfoods on Instagram instagram.com/pintysfoods and Twitter @pintysfoods.