Art Chrisman fighting cancer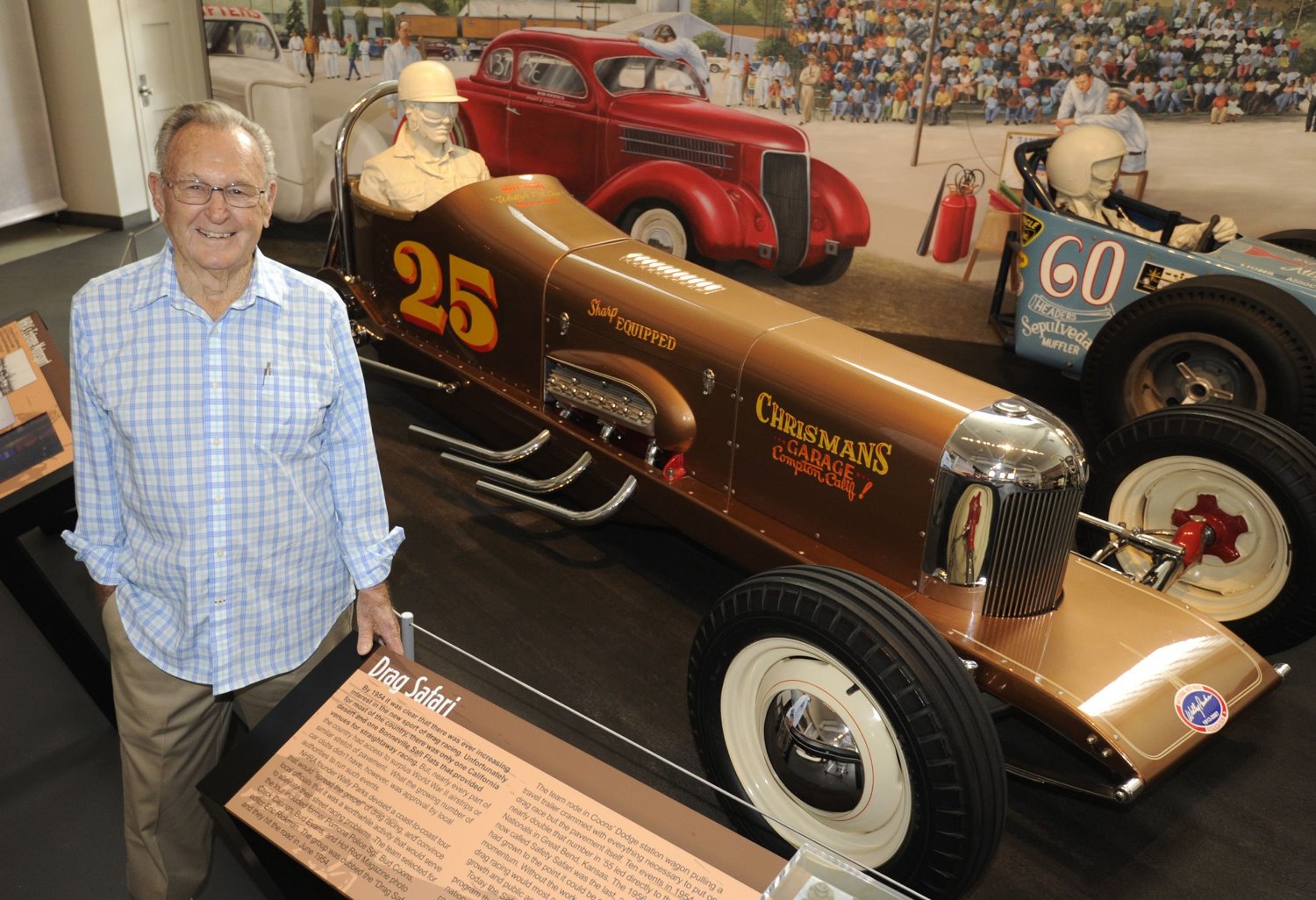 Art Chrisman in Nov. 2015
It looks like the end of the trail for a revered member of the drag racing fraternity. Art was an early pioneer and very successful drag racer and Bonneville participant. Some will remember him from his years as an Autolite tech at those events and the Indy 500. He is a great guy and very highly respected in the racing community.
This Facebook message is from Art Chrisman's granddaughter, Kelley:
"My family and I received some hard news that the cancer my Papa, ART CHRISMAN, has fought off the last few years is back, and unfortunately, it's taking over fairly quickly. If I could ask for prayers, good thoughts, or whatever you've got, as we are trying to process this news, and prepare for the hard days to come, whenever that may be. I pray that he won't be in too much pain during the time he has left here on earth. This man is tough and has fought hard for someone in their 80s, when most would have given up long ago! I love him SO much, and I'm proud of his strength and will to live!! I'm glad I am able to fly down to see and visit with my Papa and Grandma. I'm glad I get the chance to tell him how much he means to me and so many other people that know and love him. PLEASE SHARE this post if you know him or know someone who does. I'm hoping to receive comments on my post in the next couple of days, so I can share them with him. If any family or friends has any pictures with him or relating to his days of Drag Racing, you can post them in the comments or on my FaceBook page. Or feel free to private message me and I will make sure to show him how much love and support he has out there…. Thank you so much!"